Are you ready for some 2-wheeler racing action? If so, then you're in for a treat, as the 2023 MotoGP takes off on March 26th, 2023. Several channels around the world will broadcast the action all the way till November 26, 2023.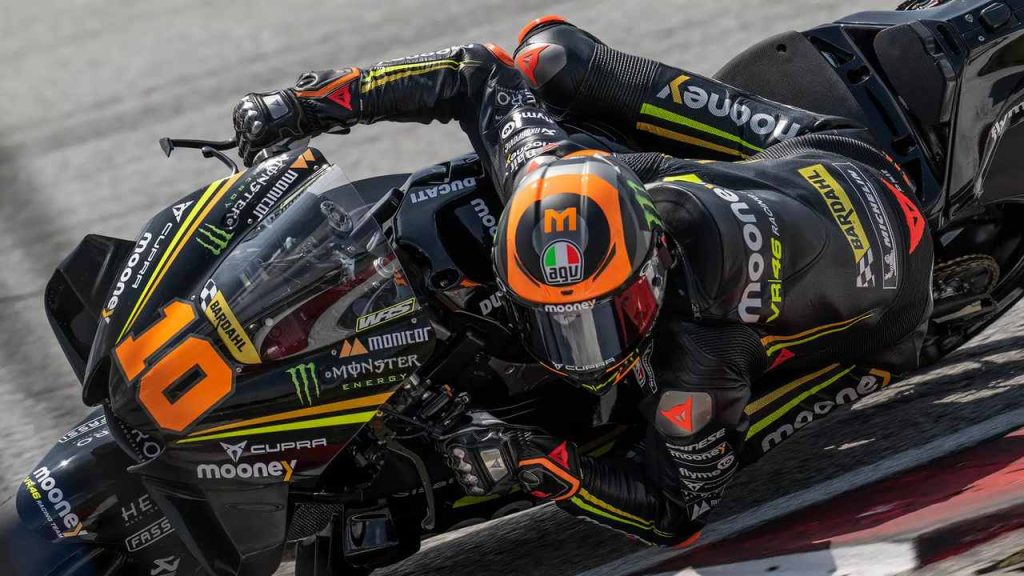 However, despite the championship's popularity and its global reach in terms of broadcasting partners, geo-restrictions still apply, prohibiting most fans from tuning into the races.
The official broadcasters only operate within their respective countries, making it quite difficult for streamers abroad to stream anything. But we're going to change that. Here's how you can watch the 2023 MotoGP Championship live anywhere.
Stream MotoGP 2023 – Quick Steps
Time needed: 5 minutes
To watch the 2023 MotoGP, the following steps are required:
Subscribe to a VPN service.

For a variety of server locations, we recommend using ExpressVPN.

Get the VPN application.

Download and install the VPN app on your device.

Activate the VPN software.

Sign in with your username and password.

Connect to a VPN server.

Select a server in your chosen channel's country.

Launch the channel's app or website.

Log in with your credentials if required.

Watch MotoGP 2023 anywhere.

Enjoy the legendary racing tournament wherever you are.
MotoGP 2023 Streaming Channels
When it comes to racing events, it doesn't get bigger than MotoGP. Well, at least in terms of popularity. It is the world motorcycle racing championship's top category, after all.
In fact, the competition draws a live TV audience of more than 400 million viewers each year, which is pretty big.
Such numbers cannot be achieved without broadcasting partners, and boy, does MotoGP have those. The promotion made sure that everyone got in on the action, so it provided a dedicated channel in several countries around the world.
Before we continue, we have to note that these channels are restricted to specific locations.
We'll shed more light on the matter later on, but for now, here are the 2023 MotoGP streaming services:
As we mentioned, the channels above apply geo-blocking, which restricts your access based on your location. Once you launch one of these services, it'll examine your IP address to determine your whereabouts.
If you're not within its coverage area, it'll block you on the spot. For example, if you want to watch MotoGP on 10Play, you must be physically present in Australia (Operating with an Australian IP address).
If you're overseas, such an IP is exactly what you lack, leading to an error message that looks like this:
"10Play is available for Australian residents only."

Don't fret. With the steps provided above, not only can you unblock TenPlay, but also any other channel on the list, provided you connect to the right server.
A VPN's Benefits
As mentioned, most streaming channels around the world are geo-restricted to their own country. What happens is that they check your IP address to determine where you're accessing them from. Once you're qualified as an outsider, you'll be blocked almost instantly.
However, with the use of a VPN, you can circumvent this geo-issue. A Virtual Private Network alters your current location and lets you appear as if you're browsing elsewhere.
For example, if you connect to a VPN US server, you'll be qualified as a current virtual US resident. As a result, you can stream content on US-based channels no matter where you're located around the world.
ExpressVPN is one of the highly recommended VPN providers to use in this case. You can find dozens of servers located in each and every one of the countries mentioned above.
Not only that, but while you surf the web, this VPN will protect your private information and identity from prying eyes lurking around. If you want to know more, check out the following table.
The 2023 FIM MotoGP World Championship – FAQ
Need more info about this year's racing tournament? Here's everything you need to know:
When Will the FIM MotoGP Begin?
The championship kicks off on 26 March and ends on 26 November 2023.
What Edition of the Tournament is this?
MotoGP World Championship 2023 reflects the 75th F.I.M. Road Racing World Championship.
Can I Watch MotoGP for Free?
Yes, several streaming services are offering free broadcasts. We're referring to ORF, ITV, TenPlay, and more.
Where are the races taking place?
It's going down big,, and the races are definitely going to be epic. The calendar was provided by the official MotoGP website. Check it out: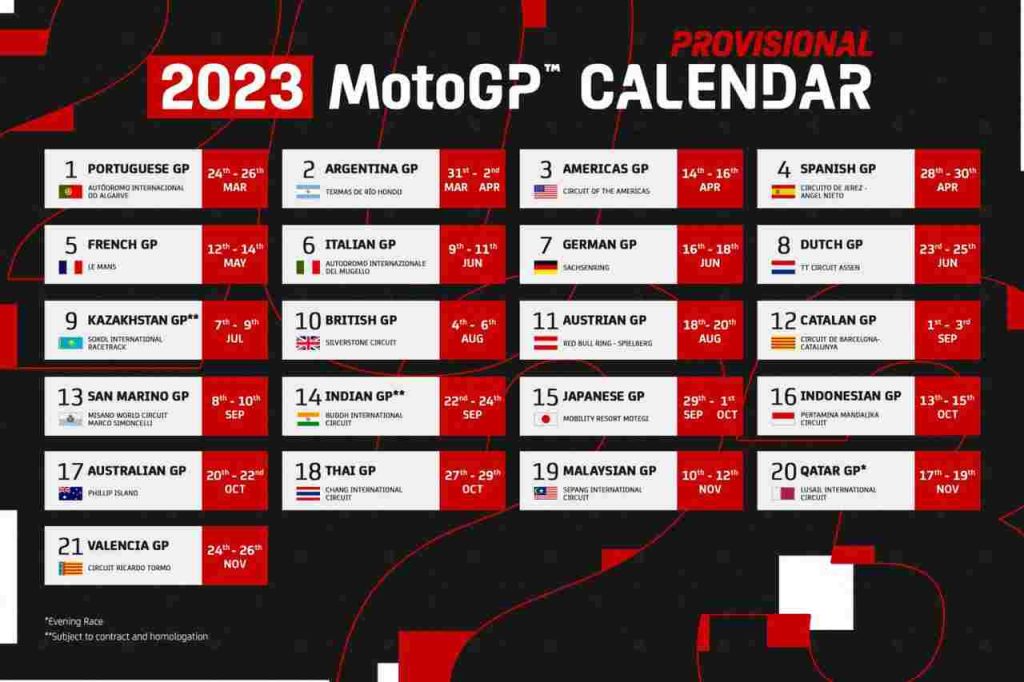 How to Watch Grand Prix Motor Racing 2023 Live Online – Summing Up
I do not want you to miss out on the 2023 MotoGP. That's why I'm providing you with the perfect method to tune in when the time is due.
Get yourself ready and pick a channel. The F.I.M. Road Racing World Championship season is about to kick off. Get a VPN and stream the whole thing live online wherever you are.