How to watch BBC News live outside UK? The British Broadcasting Corporation uses its channel, BBC News, to broadcast worldwide news & keep their viewers up to date on global current affairs. Unfortunately, for British expats living in Spain, USA, France, Canada, Germany or Australia, BBC News is geoblocked outside the UK. This article takes a look at the two main methods you can implement to access geo-restricted channels like BBC iPlayer overseas.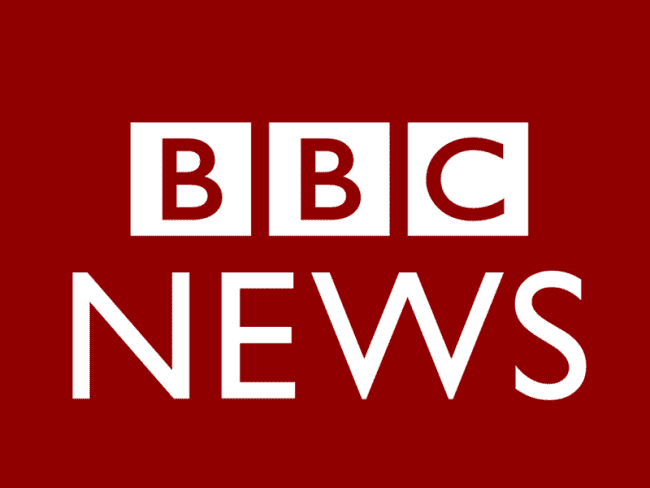 How to Stream BBC News Live Outside UK via VPN
Wherever you might be, It is now possible to stream your favorite channels through VPN. This means channels that are regionally restricted can be unblocked. As you can see, you'll get the following message: "BBC iPlayer only works in the UK. Sorry, it's due to rights issues."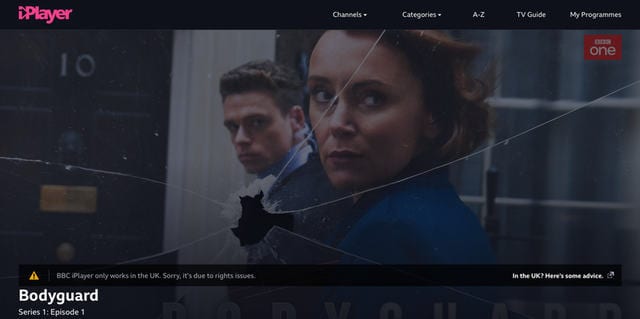 A VPN does this by changing your IP address into that of the country whose channels you'd like to stream. For example, your VPN can change your IP address into a British one, giving you access to BBC News while outside the UK.
ExpressVPN allows you to unblock many geo-restricted channels as they have a lot of VPN servers distributed all over the UK. Here's a little more insight on what ExpressVPN has to offer.
ExpressVPN provides additional software that allows you to properly configure streaming devices such as the iPhone, iPad, Mac, PC, and Android.
Your browsing activity online remains encrypted.
You can change your IP address to any region of choice. This means you can access geo-restricted channels from the US, Spain, Germany, Australia, France, Italy and other foreign nations.
Once you have setup a UK VPN connection, you will be able to watch all UK channels. This includes ITV, BBC iPlayer, Sky GO, and Channel 4, regardless of where you currently reside.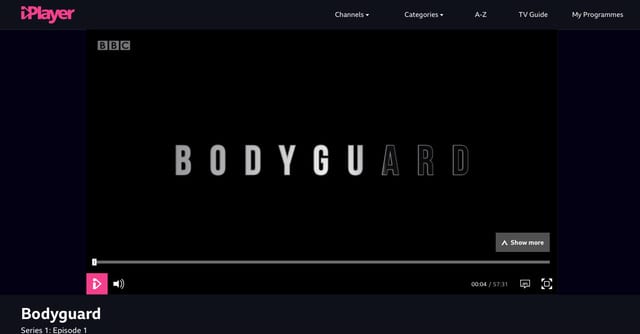 I've listed other the best VPN providers to watch BBC News outside UK below.
How to View BBC News Outside UK via Smart DNS Proxy
Another trusted method that provides access to geo-restricted channels for users outside the UK is Smart DNS. This method does not change your IP address. But it still guarantees access to channels like Netflix, Hulu and of course BBC News. I've listed some pros and cons of using Smart DNS that can help you decide if this is your best fit:
Smart DNS does not interfere with your browsing speed.
Your Internet traffic can be logged by your ISP since it will not be encrypted.
Smart DNS is well compatible with many devices as it requires no additional software to work on your Android, PC, Mac, iPhone, iPad, Smart TV, Roku, Amazon Fire TV, PS3, PS4, Xbox or Apple TV.
Most users prefer to test something out before paying for it. Bearing this opinion in mind, Unlocator offers a 7-day trial period. You will be able to unblock any of the 220 channels they support for free. Go through these setup guides/videos to configure Smart DNS proxies on your streaming device.
Using VPN vs Smart DNS To Stream BBC News Live Outside the UK
Either method, VPN or Smart DNS, will allow you to watch BBC News outside UK. Both also allow you to stream any other live and catchup TV on BBC iPlayer. Whether you choose Smart DNS or VPN is totally up to you.