How to stream Cobra Kai on Youtube Premium outside the USA? The Youtube hit-series has been topping the streaming Charts ahead of giants such as Amazon, Netflix, and Hulu. The TV show itself is based on The Karate Kid film series. Johnny Lawrence reopens the Cobra Kai dojo. This, in turn, leads his rivalry with Daniel LaRusso to be reignited. At the moment, Youtube Red is the only place where you can watch Cobra Kai online. Google's premium VOD service is geoblocked outside the USA though. So, if you're a fan of the show and are looking for a way to watch Cobra Kai in UK, Canada, Australia, or anywhere else in the world, you have to use VPN.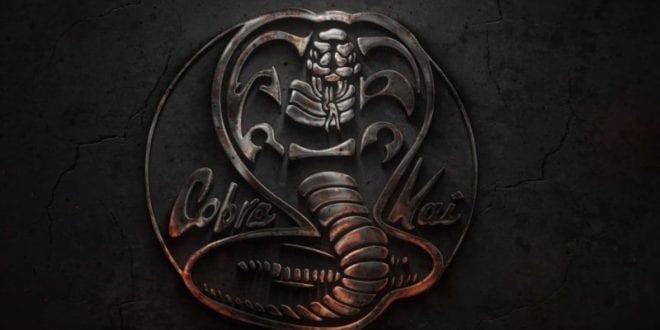 How to Watch Cobra Kai outside USA with VPN?
While Google is planning on changing Youtube Red to Youtube Premium and making the new streaming service available in UK, Canada, Australia, and other regions. For the moment, however, Youtube Red is only available int he United States. To unblock Youtube Red outside USA, and eventually stream Cobra Kai abroad, you have to spoof or change your location online. This can be done by using VPN. VPN allows you to change your IP address and obtain an American IP address instead. So, Youtube Red, and any other US streaming channel, will believe you are located in US.
You can use VPN to unblock Youtube Red, Netflix, Amazon Prime, Hulu, Showtime, Crackle, HBO, and all other US-only streaming channels outside USA.
VPN helps protect your privacy by encrypting all your traffic.
To unblock geo-restricted channels from other regions, you have to connect to a VPN server located in those regions instead.
When using VPN you might experience a small drop in your Internet speed. This is due to your traffic being encrypted and rerouted via the secure VPN server.
I have tested ExpressVPN and can confirm that you can use ExpressVPN to unblock Youtube Red outside USA. The other VPN providers I have successfully used to watch Cobra Kai in UKM Canada, Australia, or France, are listed below.
Cobra Kai Season 1 Episodes
Ace Degenerate
Strike First
Esqueleto
Cobra Kai Never Dies
Counterbalance
Quiver
All Valley
Molting
Different but Same
Mercy
When Will Cobra Kai Season 2 Premiere?
A second season for the TV sequel to the classic 1980s The Karate Kid films has been confirmed by Youtube Red. Cobra Kai S2 release date is set to 2019. Next season will most probably premiere on Google's new streaming service Youtube Premium. Take a look at the Cobra Kai Season 2 trailer below.
How to Watch Cobra Kai Anywhere in the World?
There's no doubt that Cobra Kai has caught the whole streaming scene off-guard. So good was the reception that Google instantly announced that Season 2 is in the works. Thanks to VPN you can now stream Cobra Kai on Youtube Red anywhere in the world.