There has to be something so mesmerizing about having guys throw themselves at each other that would justify why people impatiently wait for the NFL season to kick off.  With only 16 games a season, every match is a build-up to the postseason, which is the most exciting time of year. There's no sport like the NFL. The NFL's popularity still bulldozes every other professional sports league in the United States. It is such an important sport that Amazon had to get in on the action by getting the rights to stream Thursday Night Football to Amazon FireStick owners.  If you own a FireStick and you're an NFL fan, then you should know that the Amazon FireStick has some great options for bringing you every NFL game live. Here's how you can watch NFL on Firestick.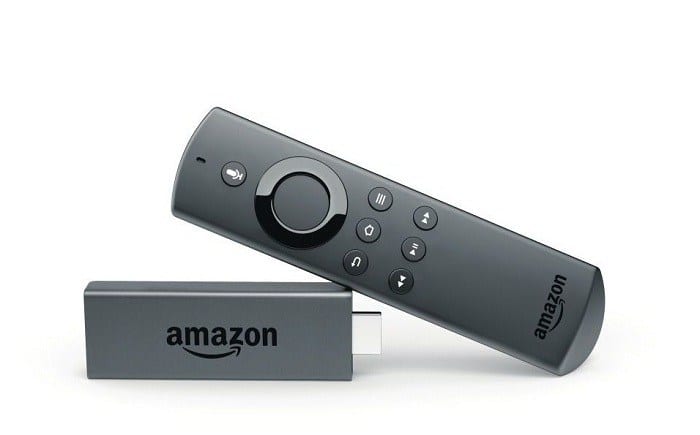 How to Watch NFL on FireStick
There's no doubt that the NFL is a huge deal in the US, but there is a similar fanbase scattered all over the world. Much of them so happen to be American expats who cannot but watch the NFL season for it has become part of their culture. The problem with watching the NFL abroad is the channels streaming it. They're all restricted to US viewership and cannot be accessed from outside the US.
How to Watch NFL on FireStick Using a VPN
A VPN, however, is more than capable of bringing them the NFL season to their screens wherever you may be. This is where a VPN proves to be a lifesaver and your firestick the medium in which it operates. The Firestick is the best streaming tool you own, and in order to watch the NFL, you'll need to install a VPN on it to get channels like Sling TV, Directv Now, Fubo TV, NFL Game Pass, and ESPN unblocked. Read this to know which is the best VPN you can use to watch the NFL from outside the US. Here's what you need to do to watch the NFL.
Sign up with a service provider.
Download and install the VPN application on your device.
Launch the app and sign into it using the VPN account you have just created.
On the app, connect to an American server.
Enjoy the adrenaline rush as you stream the NFL games.
Want to watch your favorite football players get down and dirty every Thursday? Want to bypass blackouts?  We've got the VPN just for that: ExpressVPN. It will grant you a successful unblocking experience. It's a service provider that delivers quality services and strong performances. You'll get a 30-day money-back guarantee and great customer service. However, if you do wish to use a different VPN service provider, check the table below. 
Channels Streaming the NFL on FireStick
People who own FireSticks have a variety of  NFL streaming channels to choose from. Forget cable, all cable's ever done was charge bucket loads of money. The streaming services we're talking about are a lot cheaper and offer a better selection of channels. 
NFL Fans, mostly Americans, want to cheer, holler, chant, and in most cases, curse, but they won't be able to do so if they're located outside the US or if they don't have the channels streaming the games. Amazon FireStick is a great device for the best NFL online streaming experience through your TV. Because your streaming experience with FireStick varies depending on your geographic location, you'll have to use a VPN on it. Your streaming experience would just get better and better that way.
 Let's take a look at some of the channels you can get on your FireStick :
NFL GAME PASS
Game Pass is the official app of the NFL is the best, pure football app for any fan, with live local and primetime games, exciting videos and highlights, and replays of every game with NFL Game Pass (subscription required). However, NFL Game Pass does not allow you to live stream games, which is very upsetting to cord-cutters. You'll need a VPN to access Game Pass if you're outside the US. The NFL app keeps fans fully updated all off-season long, with breaking NFL news, highlights, stats & more. It doesn't matter where you are, the NFL app has you covered.
SLING TV 
Sling TV offers over 25 channels like ESPN, NFL Network, plus FOX, NBC, and ABC. It allows you to authenticate the FOX Sports Go, NBC and WatchESPN apps. Unfortunately, CBS isn't included in their channel line-up. The Sling TV app can be found on Roku, Apple TV, Amazon Fire TV, iOS, Android, Chromecast, as well as Samsung and LG Smart TVs. There are no commitments with this service as you can subscribe only for the NFL season and then cancel.
DirecTV Now
Directv has been great for creating something that plugs into a TV and works. This streaming service offers over 60 channels like DirecTV, you get ESPN, plus FOX, NBC, ABC, and CBS . Subscribing to DirecTV allows you to authenticate the FOX Sports Go, NBC Sports, NBC and ESPN apps. You can use DirecTV to watch the 99th NFL season without cable in the USA. Its free 7-day trial to watch all major sports events live online. DirecTV Now has the coolest interface and the best-dedicated apps on Amazon Fire TV, Roku, Apple TV, iOS, and Android devices.
 HULU LIVE TV
Hulu's package offers over 50 channels. Sure, it gets you ESPN, but not the NFL Network (or NBA TV, MLB Network). This streaming service allows you to authenticate WatchESPN, FOX Sports Go, and NBC Sports apps. You can use Hulu's application to watch the 2018/2019 NFL season without the need for a cable subscription. In case you already have a Hulu VOD account, you can just sign up for the Live TV addon and get CBS. While Hulu Live TV is new compared to the other options on this list, it's a great alternative to watch live sports without the need for cable.
PLAYSTATION VUE
Get live sports, news, movies, and more with a powerful DVR and On Demand programming, all with no annual contract and no surprise fees. Download the app and sign in with your PlayStation™Network account to start watching live TV on your device. You get over 45 channels with it package like  ESPN, NFL Network, and FOX, ABC, NBC, and CBS in select areas. PlayStation Vue also allows you to authenticate the FOX Sports Go, NB, and WatchESPN apps. Before you make any purchase, you better make sure that the NFL games and channels you want are available before signing up for this service
Watch NFL on FireStick
The NFL dominates TV ratings from the moment it starts till it finishes with thousands of people watching. Download the NFL Game Pass on your FireStick just before the new season starts. Seriously. Get the full season on your FireStick and watch all the preseason games, the full 17-week season games, postseason games, and pro super bowl games. We know for a fact that you want to experience the feelings that generate from watching the ultimate showdown. You know, for your own viewing pleasure get a VPN on your Firestick and stream away all the NFL games.