Are you an Android user? Do you have facial recognition active on your phone? Well, if you do, you've got a bit of a security issue on your hands. It turns out that Android's facial recognition isn't as secure as it should be. In fact, several well-known Android phones can easily be tricked with nothing more than a high-quality photo of their owner's face. Read on to find out which Android phones are at risk and how you can protect your own.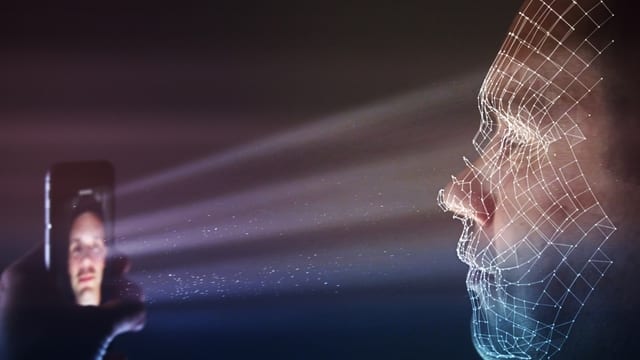 Android's Facial Recognition Tricked – The Full Story
Netherland's Consumers Association tested out 110 phones to see if their facial recognition can recognize real faces from high-quality photos. Sadly, 42 smartphones did not pass that test. The shocking news here is that these 42 phones all belong to very popular manufacturers, like Samsung, LG, Nokia, and Huawei.
Facial recognition isn't really new technology, but its mass usage by regular people is. Last month, Forbes tested out 5 smartphones to see whether a 3D printed head could bypass facial recognition. While the iPhone X didn't seem to fall for the ploy, the 4 other Android phones tested did, giving iPhones yet another security advantage over Android phones.
The Dutch CA found similar results in their test run. Out of the 110 devices, the 9 iPhones were not tricked by the photo, which gives even more credibility to Apple's facial recognition tech.
Here are the 42 phones tricked by nothing more than a high-quality photo of their owner's face:
Alcatel 1X
Asus Zenfone 5 Lite 64 GB
Asus Zenfone 5 ZE620KL 64 GB
BlackBerry Key2
BQ Aquaris X2
BQ Aquaris X2 Pro
General Mobile GM8
HTC U11 +
Huawei P20 (EML – L29)
Huawei P20 Lite a Huawei P20 Pro (CLT – L29)
Lenovo Motorola Moto E5 and E5 Plus
Lenovo Motorola Moto G6 Play
LG K9 (LM-X210EMW)
LG Q6 Alpha (LG-M700n)
Motorola Moto G6 Play
Motorola One
Nokia 3.1
Nokia 7.1
Oukitel VU
Samsung Galaxy A7 (2018)
Samsung Galaxy A8 (32GB) (32, 64 GB) and A8+ (SM – A730F)
Samsung Galaxy J8
Sony Xperia

L2 (H3311 and H3321)
XZ2

H8216
Compact (H8314 and H8324)
Dual SIM H8266
Premium

XZ3

Vodafone Smart N9
Xiaomi Mi A2
Xiaomi Mi A2 (32 GB)
Should You Be Using Android's Facial Recognition?
No, not yet anyway. I think it's safe to say that Android's facial recognition is not yet suitable to be used as the only security feature locking your phone. This may change in the future, as biometrics is something many industries are experimenting with. However, for now, I think it's better not to put your information at risk by opting for convenience instead of security.
As fun as it is to unlock your phone by simply looking at it, the truth is that biometric tech (and biometric data) are not that safe yet.
Instead of using Android's facial recognition, I suggest you:
Use a PIN to lock your phone. PINs are usually easy to remember as they're limited to a few numbers. While you might think that having a PIN on your phone isn't as secure as using your face, it's actually quite the opposite. If you're looking for convenience, try a PIN instead of Andriod's facial recognition because it does add more security to your device.
Create a unique password. Passwords are not obsolete, despite what many Smartphone users may think. In fact, security researchers still suggest using a unique password over other forms of phone locks. Remember not to use a password you've used before, and to mix it up with different symbols, numbers, letters, and capitalizations. Try not to use actual words in your password.
As far as a phone goes, that should be enough to secure the locking mechanism on your phone. However, there are a lot of other steps you should take if you want to make sure that your Android is safe from hackers, both physically and remotely.
Android's Facial Recognition Tricked – Final Thoughts
There you have it people, solid evidence that you probably shouldn't be using facial recognition. If you're an iPhone user, you'll be happy to know that so far Apple has managed to crush all of the tests people are running on its facial recognition feature. This is most likely due to the fact that Apple is both the developer and the manufacturer when it comes to iPhones. Andoird, on the other hand, is just an OS and is used by so many different manufacturers. If you have an Android phone, it might be best if you don't jump on every new feature that comes out. Wait a while for security researchers and companies to give you a thumbs up instead.