With access to the Internet having been listed as a basic human right by the UN, ISPs all over the world are even under greater pressure to ensure that the service delivered is up to par, and Optimum really is no exception. The American ISP is a subsidiary of Cablevision, whose main service is cable TV. The service is however quite targeted, as it doesn't happen to be available in all as many areas as more established ISP's in the US. Users based in or around New York, Connecticut or New Jersey are better placed to enjoy their service thanks to their stronger network presence there.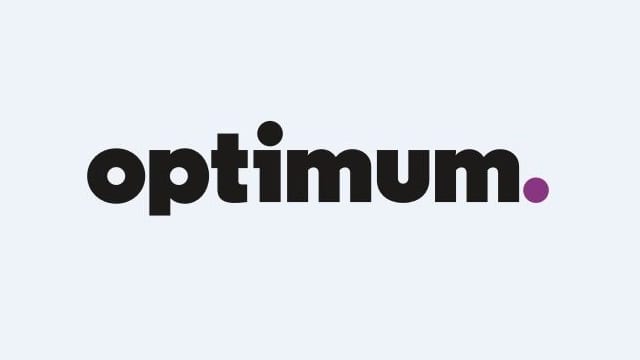 Is Optimum ISP Any Good?
The speeds offered are quite decent, and the service seems to base its competitive edge on the number of devices supported with regard to the package you choose. Their lowest tier with multiple device support is Optimum 20, which supports up to 4 devices. Their highest tier is Optimum 400, and the connection works great even if shared with up to 16 devices. If you don't know which package to subscribe to, their website does a good job of illustrating what you should expect at each level. The connection speeds are also well laid out as part of the package name, so it should be pretty obvious that subscribing to Optimum 400, for example, means you get about 400Mbps.
One of the biggest issues that most users have with their ISPs is speed. Most people just want a connection that's fast enough to load an HD video in decent time and maintain the same speed throughout the period of their subscription. It can be really frustrating to have your connection fluctuate between downloading a video in a relatively short period but then take longer than normal to sustain a live stream. If you've ever suspected that you're not getting the kind of speeds you paid for, then you're probably right.
A study conducted by the Federal Communications Commission dubbed Measuring Broadband America revealed that Charter, Comcast and Time Warner Cable delivered advertised speeds compared to most of the other providers, so if you're dealing with Optimum as your ISP, at least you know that your ISP is reliable. What you might experience regardless of which provider you're signed up to, however, is a reduction of your speed especially if you tend to do a lot of downloads. This is done to discourage your heavy use, but then again, if you've paid for it, there should be no form of speed reduction forced on you just because you do a lot online. This is a challenge that a lot of users suffer in silence from, without knowing what they should do to work around their ISP's throttling. To help you avoid this, we suggest you look to the services you can get from subscribing to a credible Virtual Private Network provider.
How to Avoid Optimum ISP Throttling With A VPN
Otherwise known as a VPN, a virtual private network connects you to a group of servers found in different parts of the world, and in doing so, ensures that your connection is encrypted. With this done, nobody will be able to see which websites you spend most of your time on, so they won't have any grounds to throttle your connection. You'll also have your privacy ensured since your browsing records won't even be recorded, let alone shared with any third parties. A VPN will also keep your location private, and this will allow you to access geo-restricted sites without any issues. 
Best VPNs for Optimum
Let's have a look at some of the best VPN providers you can turn to in case you are using Optimum as your Internet service provider:
1. ExpressVPN
ExpressVPN certainly raises the bar for what you should expect from your VPN provider. The British Virgin Island-based provider has about 2000 servers in its scope, and this is pretty much enough to secure your connection regardless of where the site you're visiting is based. The provider offers unlimited bandwidth, unlimited server switching, and 99.99% uptime. Users get to enjoy 256 bit AES encryption, as well as OpenVPN, L2TP-IPSec, SSTP, and PPTP as VPN protocols you can choose from.
The service doesn't keep any activity logs of your use and has a VPN app that sets itself up with the best settings to serve your usage. The app also supports devices running on Windows, iOS, Linux, and iOS and also comes in a version that can be directly installed on a router. The service allows for up to 5 simultaneous connections and offers a kill switch in case anything happens to your VPN's ability to have you protected. There's also a zero-knowledge DNS service to avoid location tracking, and split tunneling to manage what gets protected. You can go over what more this provider has to offer by reading through our ExpressVPN Review.
2. BulletVPN
BulletVPN is one of the few providers that offer a reliable service without doing too much damage to your budget. The service is headquartered in Estonia and has a decent presence in about 55 countries. Its servers are tier-1, meaning they're well suited to offer the best in browsing speeds whether you need to stream music, download movies, or torrent. The service also supports up to 6 simultaneous devices and has a super-fast responsive customer care team.
BulletVPN secures your connection through their 256 bit AES encryption, and although this works best with the OpenVPN protocol, the service still offers L2TP/IPsec, IKEv2, and PPTP as protocols you could choose from.
The service also has a Smart DNS service that subscribers can use to work around geo-restrictions, and it also offers a zero logs policy that's well upheld. The BulletVPN app is quite easy to navigate around, and with perks like unlimited bandwidth, unlimited speed, and unlimited server switching, subscribing to their service means you're in for a quality service. Have a look at our BulletVPN Review if this is a provider you'd like to know more about.
3. NordVPN
NordVPN winds up our list as the service with the most widespread server collection. 4000 servers is no mean feat, so anyone hoping to subscribe to the service should be sure of access and protection regardless of wherever they may be. NordVPN is also serious about the security it offers its users, and this is done through its 256 bit AES encryption, coupled with VPN protocols such as OpenVPN, PPTP, and L2TP/IPSec. The service allows for up to 6 simultaneous connections, but you could increase these if you have the VPN service downloaded directly onto your router.
The service has a lot of tools designed to secure your connection, with their most notable one being their double VPN service. It allows you to route your traffic through two servers instead of one, thus doubling your security. There's also support for Tor over VPN which increases your anonymity, and a range of obfuscated servers that hide your VPN use in countries where there's high censorship. Go through our NordVPN Review to see what more you can get from subscribing to the service.
Best VPN for Optimum – Conclusion
We've just had a look at 3 credible providers that you can rely on to work around any restrictions placed by your ISP. These are services that have all been in the VPN industry for a while, so you should be assured of top-shelf service. If you go on and choose one of the three as your provider, we'd be happy to hear about your experience; just leave your thoughts in the comment section below.
Best VPN for Optimum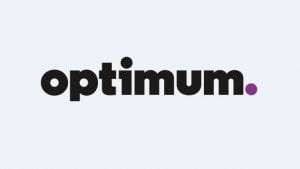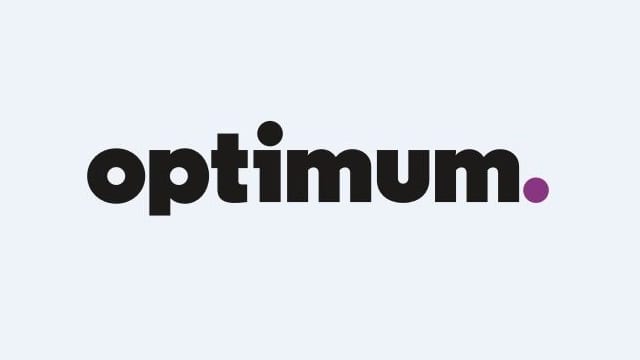 Name: ExpressVPN
Description: ExpressVPN is the VPN service provider you should subscribe to in case you are using Optimum as your ISP.
VPN Apps

Access Geoblocked Content

Bypass ISP Throttling

Support

Refund Policy