SaferVPN allows you to securely browse the Internet if you're the type that regularly connects to the Internet through open Wi-Fi hotspots. If you want an extra layer of security for your browsing, SaferVPN can make that happen for you. It also provides you with a service that ensures no one is spying on your browsing activities or collecting personal data while you are online. SaferVPN works with Netflix, has very good speeds, affordable prices, and is extremely user-friendly.
Besides its safety and quality features, SaferVPN enables you to connect from a number of countries, which is perfect for expats trying to access home services from overseas. After various testing, SaferVPN received a total rating of 9.3/10 from a group of experts. Clients were pretty satisfied with the provider's services, however, SaferVPN falls short in comparison to other service providers on the market. With the little time we've had on our hands, we came up with a list of SaferVPN alternatives. In this article, we'll provide you with the insight you need to select SaferVPN alternative.
Why Need SaferVPN Alternatives?
According to Forbes: "SaferVPN aims to take that one step further by bringing speed and simplicity to a now essential service in our technology-dependent world". Although SaferVPN has a lot of great things to offer, their services aren't to everyone's liking. So before you subscribe to SaferVPN, you might want to take a look at some of the reasons why VPN users seek alternatives.
1. Limited Torrenting 
SaferVPN only has one server out of their collection of 700 that works for P2P transfers and torrenting. If you plan on using a VPN solely for torrenting then SaferVPN is not for you. There are much better VPNs available for torrenting. It is an issue the company shouldn't take lightly.
2. Unstrict  "No Logging" Policy
SaferVPN's logging policy is a bit misleading. Most companies advertise a "Zero Logs" policy when they're actually logging a ton of data. Although SaferVPN doesn't belong to this category,  they do track a little bit too much data.
3.Doesn't Work in China
China is one of those countries that you can't visit without a fully functioning VPN. The fact that SaferVPN doesn't work in China renders the VPN useless. If you aren't planning on visiting China soon, then this might not pose a problem to you.
Why Are Free VPNs Unsafe?
There are many reasons why you should avoid using free VPN service providers.  People all across the world rely on high-quality VPN providers to keep themselves safe and the fact that free VPNs can damage that makes their usage pointless. Here's why free VPNs are bad news:
They direct you to websites that could potentially be malicious without your approval.
Most free VPNs have snail-paced speeds because of how overloaded they are (many users take advantage of free stuff).
They could sell your bandwidth to third-party advertisers.
They do not guarantee traffic encryption, which means your cover is blown online.
Free VPNs keep logs of your online traffic and track your activities.
Some free VPN apps have hidden malware that can steal your data by sending you spam emails, stealing your credit card details, making your device inaccessible, or hacking into your online accounts.
The perfect VPN service provider does not exist, and there many reasons why SaferVPN isn't considered perfect. Although SaferVPN has nice features, it may not meet your requirements. To make sure you get the best service, make sure you check out the other Safer VPN alternatives listed in the article below.
Best SaferVPN Alternatives
If are thinking of using SaferVPN alternatives but have not examined them yet, we suggest that you do. If you analyze a variety of alternatives to SaferVPN you should pay attention not simply to features but also to a variety of elements like cost, quality of customer support, supported mobile devices, and available integrations. With enough information, you should be able to choose a VPN that meets all of your needs. Here are some SaferVPN alternatives:
1. ExpressVPN
ExpressVPN doesn't restrict P2P/torrent downloads to any specific server locations. You can use any server or country you want. In general, they only like to recommend true 'Zero-Log' VPN providers for downloading torrents to offer the highest level of privacy (at no additional cost).
ExpressVPN does keep metadata logs, so they aren't a truly log-free VPN. Not all VPNs work in China, but ExpressVPN does. To learn more about all the features ExpressVPN has to offer, make sure to take a look at our ExpressVPN review.
2. BulletVPN
BulletVPN is a solid product that allows P2P/torrent and file sharing. It does not collect logs of any user activity, nor can it link any other collected information to any specific user.
If you plan to visit or live in China and want to maintain access to those western sites, apps, and services, then you'll need a BulletVPN. For more information on this service provider check out our BulletVPN review.
3. NordVPN
NordVPN is a super-secure VPN that would make a perfect substitute for SaferVPN. It is a log-less VPN that is getting very popular for torrenting and P2P. China is an extremely tough market for a VPN service, however, NordVPN is effective there. For more information on this service provider check out our NordVPN review. 
Best SaferVPN Alternatives
Hopefully, our comprehensive review of the VPN alternatives will enable you to make a choice based on meaningful insights. Buying a VPN is a long-term investment, and it begins with finding the most reliable service provider. It can be somewhat of a challenge to find a trustworthy VPN that fits all of your requirements. You need to carefully examine all the features that make up a VPN service provider to ensure that you're getting the best service possible.
ExpressVPN Review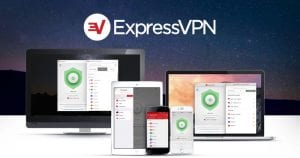 Name: ExpressVPN
Description: ExpressVPN is a VPN service that allows you to browse the web anonymously and unblock geo-restricted sites.
Price: 12.95
Currency: $
Operating System: Windows, OSX, Android, iOS
Application Category: Multimedia
Refund Policy

Speed

Support

VPN Apps