If you love tennis and aren't satisfied with the means you have to stream the sport online, let me tell you, there are a lot more options out there. Tennis holds four grand slams, the Davis Cup, Fed Cup and a host of ATP and WTA 250 events to dive into annually; there will be no shortage of action. The Djokovic vs. Federer bout drew a peak TV audience of 9.6 million. But where are tennis fans watching all the tennis action online? What are the best services that offer tennis live-stream? Let's find out below.
Stream Tennis Live – Content Index
In case you didn't know, you can watch the tennis via a streaming service that has the rights to broadcast the sport. It doesn't matter if it's a cable service or a subscription one, what matters is that I'm going to showcase each one.
However, in case the channel is not available in your country, you'll also be getting the right solution to that. Keep reading to get all there is to know about the top streaming services for tennis.
Best Tennis Streaming Channels in 2023
Based on ratings, tennis has become one of the top sports in the world today. Now, fans all over the world would like to get a taste of what the sport has to offer. A while ago, I was surfing Reddit (daily habit), and I came across this:
"Is there a website I can stream the US Open on?"
A user was asking how he can stream one of the biggest tournaments in tennis history. Well, in the comment section, I found out that everyone was recommending pirated websites. No, that's not the solution. If you want to stream such events, you'll need a credible, premium, and legal service.
All sports don't tolerate piracy, just take a look at what happened with beoutQ. Wimbledon started to take measures as the KSA based service unlawfully broadcasted television feed from The Championship.
That's why I came up with this guide in the first place. If you want an efficient, buffering free, full HD tennis streaming, take a look at the top tennis streaming services below.
Tennis Channel
It's in the title guys. If there's any channel that's dedicated to the sport, it's the Tennis Channel. It launched back in 2003 and is solely devoted to events and other programming related to tennis. The channel is owned by the Sinclair Television Group, which recently purchased the rights to Fox Sports from Disney.
Tennis Channel started off small with its first Fed Cup event. By 2019, the channel has 61.2 million households as subscribers (66.4% of those with cable), making it the fastest-growing US-Network ever to exist. If you want access to the channel's content, you need to have a valid cable subscription to one of these providers:
Verizon
at&t | U-verse
Cox
DirecTV
dish
Frontier, etc…
If your provider is not on the list, you can use the search engine on their website to find it. Then, you'll have dozens of tournament and events to stream live:
Citi Open
ATP World Tour 500
WTA International
Winston-Salem Open
US Open
Fed Cup
Wimbledon
Roland Garros
Australian Open
Atlanta Open
Rogers Cup
Swedish Open
Note that you can download their app and stream the top tennis competitions live on iOS (iPad and iPhone), Android (smartphones and tablets), Amazon devices, Apple TV and Roku Players. Of course, you can also use the website to stream it on PC and Mac.
BBC iPlayer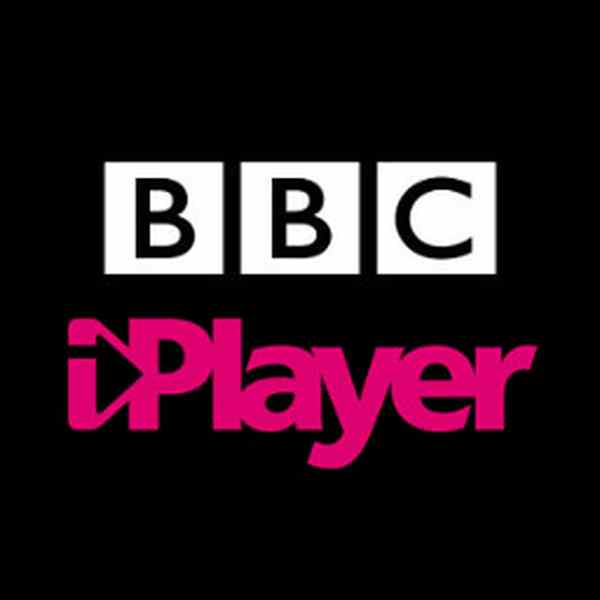 BBC has been around for a very long time. It's considered to be the oldest national broadcasting organization. BBC allows you to stream all sorts of content, including sports, TV shows, movies, and even kids' series.
Their website includes live streams and programs as they're available on television or online. BBC released their streaming server iPlayer in 2007. The platform allows you to stream live and on-demand content straight on your device. However, what's on-demand may not always be there as it only last around 30 days.
BBC has to pay the companies who made the shows and keeping them longer will cost them more, eventually preventing them from creating "content of their own". Furthermore, the platform is available on a wide range of devices including:
Amazon Fire TV
PlayStation
Apple TV
What's better than that is that BBC iPlayer is totally free. However, a valid TV license is required to watch or download any BBC programs on the service. But who doesn't have that now? Also, you have to create a free account to be able to view its content. Just go to BBC iPlayer's official website, hit sign up, and stream tennis on the go:
Wimbledon
Australian Open (Highlights)
ATP Finals
Queen's Club Championships
Eastbourne International
Davis Cup
Fun fact, BBC iPlayer is very popular with an estimated average of 9.9 million successful requests per day. What's even weirder is that most of the viewers come from outside the United Kingdom.
The channel is only available in the UK. However, analysts have estimated that 65 million people access the channel's library using unblockers such as VPNs and proxy servers. Maybe its wide range of approach is the main reason for its popularity.
EuroSport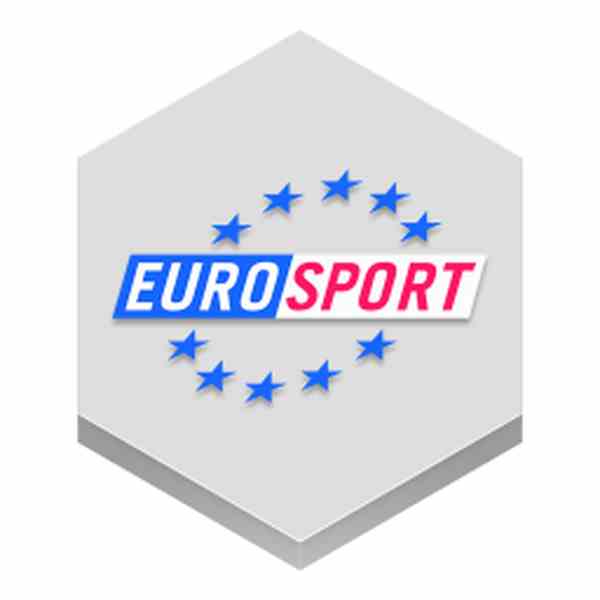 For those who don't know this, Discovery isn't all about documentaries and reality shows. Well, as living proof, EuroSport exists. The channel is available all across Europe (hence the name) and other countries around the globe.
It transmits almost the same content in every market with unseen commentators. That helps them give the same visual feed in those different countries while holding down production costs at the same time.
A while back, Eurosport was accessible if you're a Sky subscriber. However, that didn't work out well as Discovery and Sky don't see eye to eye now. Therefore, if you're looking to get Eurosport through a TV provider, here are your options:
Virgin Media (£39-£55)
BT TV (£6)
TV Player (£5.99)
That's not all. You can also get Eurosport without having to rely on such providers. All you have to do is subscribe to their streaming service Eurosport Player. You have three available plans, two annual plans for £59.88 and £39.99 respectively and a monthly pass for £6.99.
The channel claims that it's the number 1 sports channel in Europe. Well, I can't argue with that, it does have 246 million cumulative subscribers across 75 countries in Europe, Asia Pacific, Africa, and the Middle East. I guess the channel is as popular as it states. Technically, it does cover a lot of sports, including tennis, which is our main focus for the day. Here's what you'll be getting:
Australian Open
Roland Garros
Wimbledon
US Open
ATP Tour Masters 1000
ATP 500
WTA Tour
Moreover, the good news continues as Eurosport Player is available on several streaming platforms. That includes iOS, Android, Chromecast, Apple TV, Xbox, PlayStation, Amazon Fire Stick, Samsung Smart TV, PC, and Mac.
beIN Sport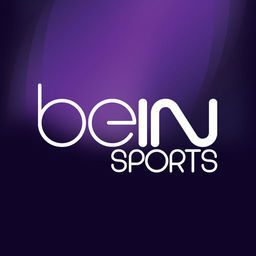 beIN Sport is a leading global network of sports channels that has been around since 2012. With beIN, you can tap into a wide variety of original programming, extensive live coverage of all sports action, match highlights, and comprehensive, in-depth analysis from top personalities and commentators.
The channel has grown widely popular. According to Nielsen, as beIN was celebrating its anniversary back in 2017, it was stated that this year marked a continuous expansion and increasing appeal for the channel among younger fans.
By that time, during the African Cup of Nations 2019, beIN Sports witnessed a total of 800 million viewers as the tuned in to watch the tournament. The final itself attracted more than 90 million.
It's not just about the African Cup or the football content the channel offers. If you're a tennis fan, beIN Sports is also the right place to be. According to the channel's president Yousef Al-Obaidly:
"We are pleased to continue to provide our subscribers with the best international tennis tournaments. Since its creation, beIN SPORTS has broadcast the greatest sports competitions, and the addition of the WTA Tour events further strengthens our promise to deliver the best content to our audiences."
The channel originated from the Middle East, but it didn't stop there. It's now available across several countries around the world, including:
North Africa
Spain
Andorra
France
Canada
Turkey
Australia
Middle East
Hong Kong
Brunei
United States
Malaysia
Philippines
Singapore
Indonesia
Cambodia
Thailand
Laos
What To Expect in Terms of Tennis Content?
beIN Sports recently lost Champions League rights to RMC Sport. That means they have to rely on other sporting events to keep their customers on board. We're talking about the likes of Serie A, La Liga, and of course, Wimbledon Tennis. Nonetheless, you'll find that beIN Sports is a great home for tennis as it offers the following:
Australian Open
Wimbledon
French Open
US Open
ATP World Tour Masters 1000
ATP World Tour 500 series
Barclays ATP World Tour Finals
ATP World Tour 250 series
WTA Tour Championships
A Streaming App?
Streaming has never been smoother with the beIN Connect service. You get access to the live-action that beIN Sports has to offer wherever you are. It's a subscription-based service that offers several plans according to your needs. The plans are as follows:
Basic ($4)
Entertainment ($5)
Sports ($12.5)
Premium ($15)
Elite ($22.5)
If you're looking for some tennis action, the Sports' plan is your best bet. However, in the United States, it doesn't work with a basic subscription plan. You'll have to sign in with your cable provider to access the channel's content. But what everybody has in common is the fact that you can stream beIN Connect on Android, Mac, PC, Xbox, PlayStation, and iOS.
Amazon Prime Video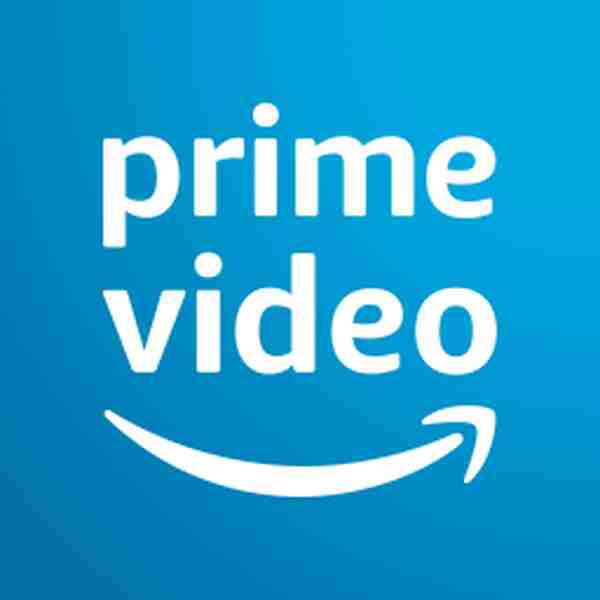 Don't get weirded out, yes, it's true, I'll be talking about the on-demand streaming giant, Amazon Prime Video. Previously known as Amazon Unbox, the streaming service has become one of the biggest go-to channels in the world.
Alright, it started small, but now, it's available globally except in a few territories like Mainland China, Cuba, Iran, North Korea, Syria.
With over 100 million subscribers, Amazon has dominated the streaming charts with around 5.7% share of Global Video Streaming Traffic Share.
Subscribers are required to pay $8.99 per month to get the service's content. That includes access to everything Amazon has to offer. You'll be able to tap into its live-streaming option as well. However, you'll have to shell some extra bucks in case you need a specific add-on (Channel). Let me give you a quick view at some of the channels you'll be able to get:
CBS All Access ($5.99)
MLB.tv ($24.99)
HBO ($14.99)
Cinemax ($9.99)
PGA Tour Live ($9.99)
Starz ($8.99)
Boomerang ($5.99)
Britbox ($6.99)
Showtime ($10.99)
Comedy Central ($3.99)
If you're familiar with the service, you'll know what it offers. However, in 2017, Amazon started to take an interest in sports-related content acquisitions, which includes our main topic for the day, Tennis. It first started when Amazon snatched the British TV rights to the ATP World Tour from Sky Sports. That was just the beginning as later on; it ended up with:
US Open
ATP Finals
ATP World Tour Series
WTA Tour
Queen's Club Championships
Eastbourne International
Now that you know what Amazon Prime can put on the table, you can stream live tennis on the streaming giant's platform using Smart TVs, Amazon Fire Stick (Duh), Android, iOS, PlayStation, Wii, Xbox, Roku, PC, and Mac.
SonyLiv
Back in 2013, Sony took the streaming world in India by storm. Dubbed as SonyLiv, it was the first OTT streaming service in India and remained one of the tops in the industry. SonyLIV offers a decent array of movies, TV shows, sports, and original content. It even provided original web series such as Lovebytes.
Tennis is part of its extensive sporting catalog. That's why a lot of viewers in the region have been attracted to its services.
The channel's app has been downloaded 45 million times thus far. Its monthly user base has exceeded 30 million. According to the latest BCG Report, the Indian OTT industry will shoot up with 40-60 million paying subscribers by 2023.
You have several options to choose from. Actually, it's one but with different durations. What you need is a premium subscription to stream top content and live-TV. The fee varies with the plan you choose, here are your options:
1 Year (₹499)
6 Months (₹299)
1 Month (₹99)
7 Days (₹29)
The only competition Sonyliv has in the country is Hotstar. However, the competitor has a lot more viewers than the channel at hand. And let's not forget that Hotstar has the rights to major soccer championships including the English Premier League. Oh, and Wimbledon. But still, SonyLiv excels in tennis, which makes it a good candidate. Here's what you'll be getting:
Rogers Cup
Citi Open
Halle Open
Internazionali BNL d'Italia
Monte-Carlo Masters
1000 Miami Open
BNP Paribas Open
Australian Open
Rolex Paris Masters
China Open
Barcelona Open
Rio Open
Now that you know what SonyLiv has to offer, join the 30+ million subscribers and download its application on your Android, iOS, Android, TV, Sony Bravia TV, or Chromecast and stream the best tennis competitions out there.
SuperSport
Whatever your favorite sport is, if you're in South Africa, you're bound to stream it on SuperSport. The channel saw the light back in 1995 and took the sports experience to a whole new level as the largest rugby broadcaster in the world. However, with time, Sky snatched that title.
If we were to talk about tennis, the South African TV channel has what it takes to give you what you're looking for.
It got the rights to Australian tennis tournaments until 2021. Not to mention that it was the official broadcaster Harris' Grand Slam debut at the US Open.

SuperSport is part of DStv; hence, you can't stream its content without a DStv subscription. The service offers quite a variety of plans to suit every streamer's needs. That includes:
Premium (R809)
Access (R105)
Compact Plus (R519)
Family (R265)
Easy View (R29)
Due to the flexibility DStv offers, it now has more than 13,5 million subscriber homes in sub-Saharan Africa. These subscribers are still increasing despite the dilemma the Multichoice-owned service is going through.
Apparently, the company is losing top-end DStv Premium subscribers because it no longer offers enough value for their money. But still, the numbers are going up. Mainly it's because the channel is the only go-to place for sports, especially for tennis fans in the region. Here is what you get on SuperSport:
Wimbledon
Roland Garros
Australian Open
US Open
ATP World Tour
WTA Tour
International Premier Tennis League
So, don't search for a streaming channel for tennis in South Africa anymore, you now have one. All you have to do now is sit back and watch the top tennis competitions live on Apple TV, Android, iOS, PC, Mac, Chromecast, Samsung Smart TV, and Android TV.
ESPN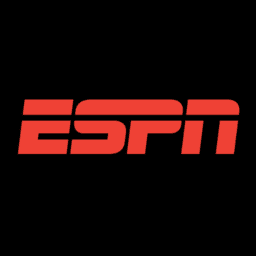 ESPN has been serving (First ball to Last ball) for over 40 years. The channel is pretty essential for every sports fan out there. In 2018, ESPN stated that it was available in more than 86 million television households in the United States. 93.2% of them are with pay television. However, that wasn't always the case.
ESPN used to have more than 100 million viewers back in 2011. According to studies, the channel lost almost 13 million viewers in 6 years. But as bad as that sounds, it's not their fault.
The channel is one of the top services to broadcast sports in the US. It's dedicated to bringing you everything that happens in the US Open. 160 hours on television and 1,300 more streaming live on the ESPN app via ESPN3 and ESPN+. Here's how ESPN stands.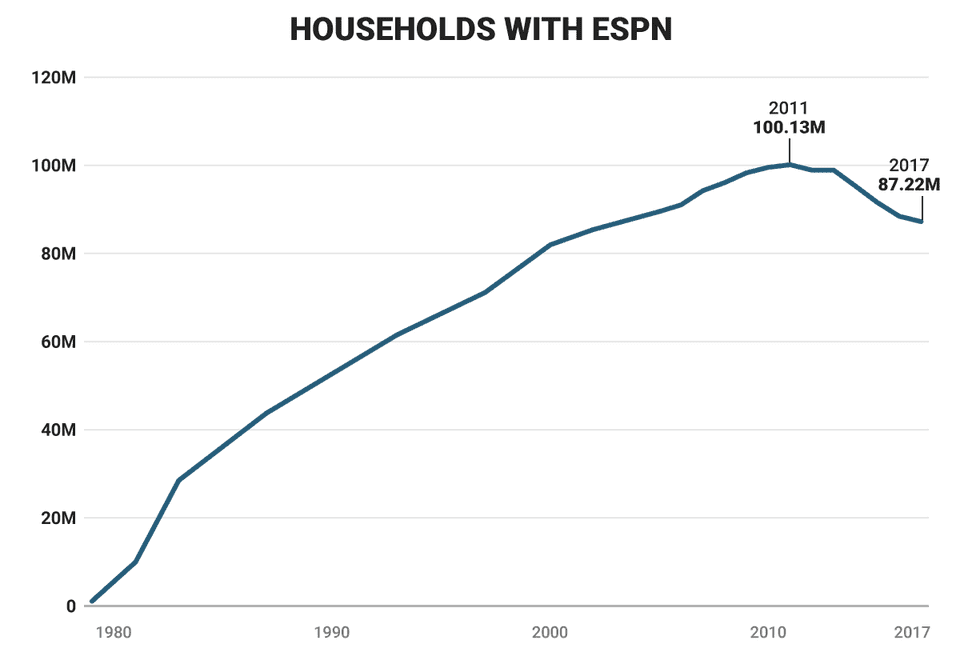 Don't give up on ESPN just yet. Those are simply people who subscribed to cable and satellite services and decided to terminate their contracts. Some of those might not be even watching ESPN, to begin with. But during the 2019 Wimbledon, we saw a 30% increase in viewership, which means that ESPN is still at the top of its game.
ESPN+
ESPN gave you the option of free will with ESPN+. You no longer have to be attached to a long term cable subscription to stream ESPN's premium content. Now, you can easily cut the cord and subscribe to the streaming services at will. All you need to do is shell out either 4.99$ a month and 49.99$ a year, and you're good to go.
As of now, Disney's premium subscription service has over 2 million subscribers. Disney launched ESPN+ in 2018 to include itself in the streaming services' industry. You see, cable subscriptions are losing customers to the likes of Netflix and Hulu.
That's why Disney made this move. Now, it can test out its skills in the industry and distribute sports directly to fans for a simple fee. As for the service's future, Disney foresees a possible 10 million increase in subscribers by the end of 2024.
Tennis on ESPN
No matter who gets broadcasting rights to tennis in the future, ESPN will remain on top as it has been for the past 40 years. Shall we take a look at what you'll be getting?
Laver Cup
US Open
World Team Tennis
The Break Tens
WTA Premier Tournaments
ATP World Tour
Wimbledon
Australian Open
Indian Wells Masters
Miami Open
Do I Have more Options?
Before I continue, I want to inform you that the following services are the perfect ways to cut the cord. You don't need a cable subscription with a long term contract what so ever. All you have to do is pay a decent fee, and you'll be getting dozens of channels to stream tennis on. With that said, let's begin.
fuboTV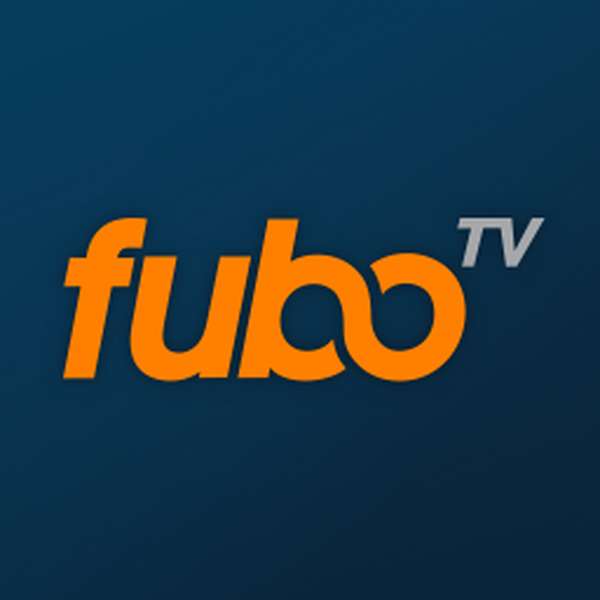 FuboTV just keeps on getting bigger and bigger in the streaming industry. It was considered to be one of the top services for sports, but now, it gave us another reason to believe so.
Initially, in 2015, it was a streaming service for soccer, before pivoting to a more traditional live TV streaming service. That made it very popular.
Did you know that by the second quarter of 2019, Fubo users watched over three billion minutes of programming? Yeah, that's true. Well, the service does have over 250,000 paid subscribers after all.
Now, with fuboTV, you'll be able to gain direct access to dozens of channels, including (wait for it), the Tennis Channel. Here are the top channels you can get with a standard Fubo plan:
The announcement was made just in time for the Australian Open and now, you can find the Tennis Channel in Fubo's listings provided you pick the right plan.
What you need to do is subscribe to fuboTV's standard plan, which stands at 54.99$. The plan alone won't get you the Tennis Channel. What you're looking for is included in additional channels that you can obtain by paying a bit extra.
Speaking of extra, Fubo Extra is the subscription you're looking for. It costs an extra 5.99$, yet grants you access to Tennis Channel in return.
You can also opt for Fubo's Sports Plus for 8.99$. That's of course if you're a die-hard sports fan who's interested in other competitions and leagues. Finally, once you get yourself a subscription, get the Fubo app, and stream tennis "live" on Amazon Fire TV, Apple TV, Google Chromecast, Roku, PC, Mac, Android, iOS, Android TV, or Samsung Smart TV. 
PlayStation Vue
PlayStation Vue launched in 2015 and ever since it has been designated for those who decided to cut the cord. So, in other words, PlayStation is not for just gaming anymore, it's joining the streaming industry now rivaling the giants.
The robust service has now officially hit 800,000 subscribers, it's not too shabby honestly. However, it took PS Vue a 1.5-year time span to add an extra 130k subscribers, which is quite alarming.
But hey, at least it's gaining rather than losing, especially since it keeps on increasing the monthly fee on a yearly basis. Here are the plans at the time of writing:
Access: $49.99/Month
Core: $54.99/Month
Elite: $64.99/Month
Ultra: $84.99/Month
Now that we covered the subscription plans for the service, shall we move on to what you'll be getting in return? Remember, if you want to access the Tennis Channel, you should subscribe to the "Core Plan".
TNT
Tennis Channel
NBA TV
Disney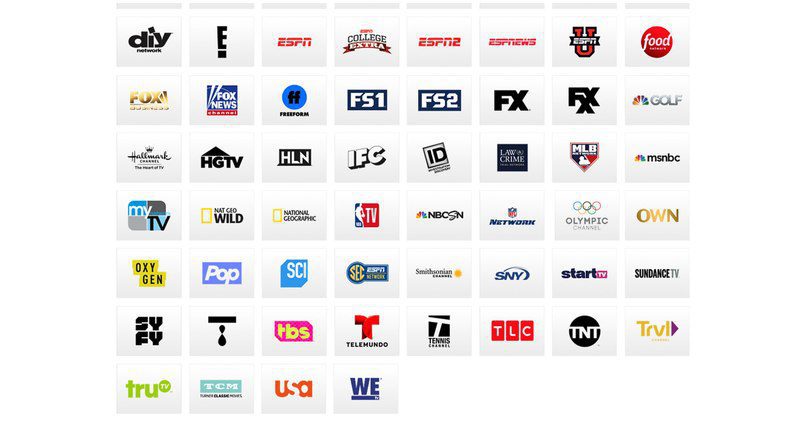 Fun fact, Sony's service—which, despite the name, works across a wide variety of devices. That includes PlayStation (Obviously), Amazon Fire Stick, Android, Android TV, Apple TV, iOS, Chromecast, Mac, PC, and Roku.
Sling TV
Sling TV is another cable replacer you can count on to stream live tennis matches in the United States. It is the first live streaming service, which debuted back in 2015.
The channel is widely popular among streamers as it now has more than 2.4 million subscribers and counting.
The service itself is quite cheap compared to the others. Plans start at $25 and include around 30 live TV channels. It's pretty convenient considering the amount of content you'll be getting in return. Here are the plans:
Orange

(25$/month): (32 channels, including ESPN and Disney)

Blue

(25$/month): (47 channels, including Fox and NBC channels)

Blue

+

Orange

(40$/month): (All of the above)
When it comes to the channels included, Sling might fall short compared to other services. However, it's the add-ons I'd like to talk about. The Tennis Channel is one of several sports channels that go together to create the Sling TV Sports Extra add-on.
With this option, you'll be able to get the likes of MLB Network, NHL Network, NBA TV, beIN Sports, SEC Network and of course, your main goal here, the Tennis Channel.
For an extra 10$/month, you can tap into a wide variety of sports, including the top tennis competitions in the world on your Android, iOS, Amazon Fire TV, Android TV, Chromecast, PC, Mac, Roku, Apple TV, and Samsung Smart TV.
What if the Channels are not Available in My Region?
According to studies, subscriptions to streaming services globally will increase by 409 million between 2017 and 2023 to a total of 750+ million. However, despite this huge growth, we still fall victim to geo-restrictions.
You see, due to copyright agreements and licensing issues, content providers use this method to restrict access to their services and platforms on a geographical basis. In other words, your geo-location dictates what you can access over the internet.
The website you're trying to visit will analyze your IP address once it receives a connection from you. It checks whether it's whitelisted or blacklisted.
If you're not in the region where it has the right to broadcast, you'll receive an error message stating that the content is not available in your region.
If a channel is available globally, it will redirect you to the content library that works in your region instead of blocking you all together, just like what Netflix and Amazon Prime do.
But don't worry, there's a workaround that can help you circumvent this issue, a Virtual Private Network.
The Solution – Change Your Location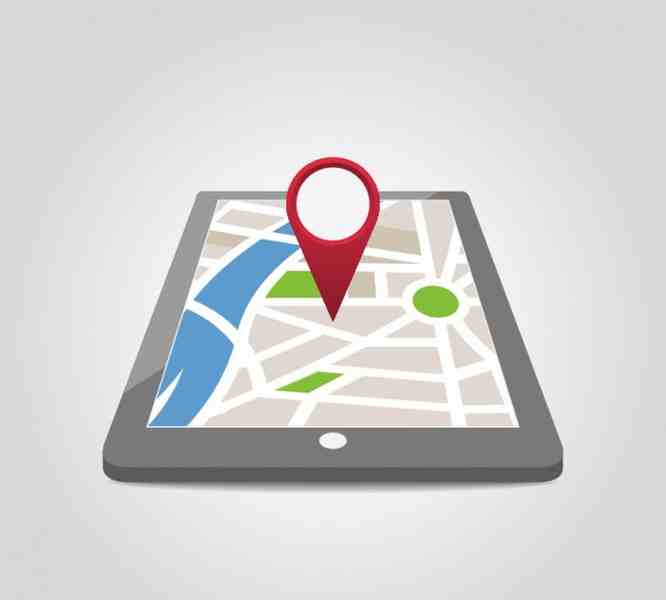 With a VPN, you get to access what anyone else is accessing in different regions. As I mentioned above, BBC iPlayer is very popular outside the UK due to the fact that streamers are using VPNs to get a hold of the channel.
A VPN helps you change your location by assigning you with a different IP address according to the server you connect to.
Just pick a server in the country where the streaming service is available, and you're virtually there with an IP address in the region.
As a result, you'll trick the channel into thinking that you're in its area of broadcast and you'll get to access its content despite being physically abroad.
This is what you need to do:
First, subscribe to a VPN service that has servers in the country where the channel is available.
Download and install their VPN application on your device. VPNs are compatible with platforms such as Android, iOS, PC, and Mac.
Once the app is downloaded, sign in with your VPN credentials.
Connect to a server based on the selected channel.
Now, check if your connection is up and running by visiting this IP Verifier.
After that, launch the channel's website or its dedicated application.
Stream tennis anywhere you may be.
If you want the process to go perfectly without any hitches, you better pick a reputable VPN such as ExpressVPN. According to my experience, it's excellent when it comes to unblocking geo-restricted content. Check it out. If it doesn't meet your expectations, there are other top providers for streaming, and you can see them below.
Our Challenge Round for the Day
If you had noticed, you have more than enough options to stream the best tennis action around the world. You just have to know where to look. Now, with the help of this guide, your search mission is over. Wherever you are, you can now tap into a wide catalog of tennis content using any streaming channel that you think suits you best.
Go ahead, pick one, and never miss a tennis match anymore. Remember, even if the channel wasn't available, you can still use a VPN to change your location and gain full access. I'm here if you need help, give me a shout out in the comment section below.