Is it possible to change your location on Tinder? What's the best VPN to unblock Tinder from anywhere? Online dating is a fad that continues to be an alternative that might help meet a potential love interest, and Tinder continues to be at the forefront of this growing trend. Launched in 2012, Tinder has made it possible for thousands of couples to talk and meet up, based solely on whether or not either party swiped right or left on their partners' profile. The app works by using your GPS location to find more potential users within your area code, that fall within the search parameters that you had ideally specified. Tinder has made it possible for iOS and Android users to grow their social circles, and with it having over 1000 swipes a day, the future still remains very bright for this online dating app.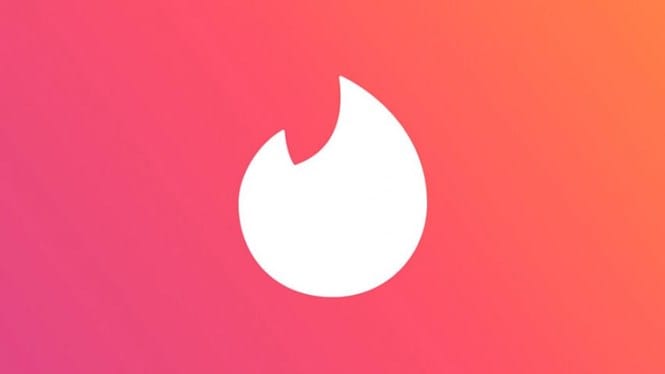 Best VPN for Tinder – Content Index
---
Why Is Tinder Blocked or Banned?
The only issue that you might come across while using Tinder is the restrictions set up by most Wi-Fi network providers that are in places such as work or school. In some countries, the Tinder app is blocked altogether. The restrictions are meant to discourage use of Tinder and other apps in such premises so that everyone can focus on what they need to get done. The restrictions can also be set up by ISPs. In the UK, subscribers of Three's network reported finding a hard time accessing Tinder, and some speculated that it was as a result of the filters set up by the service. This, and a lot more unreported incidents where users were unsuccessful in accessing the app form the basis for the use of a VPN. 
Unblock Tinder With VPN
Tinder is a fun app to use since it allows you to connect with people based in different locations very easily. The best way to bypass any of the blocks that may have been imposed on the service is to encrypt your connection through a VPN. A Virtual Private Network allows you to connect to remote servers, which then encrypt your connection and allow you to work around any network blocks that may be imposed by your network administrator, or even your ISP.
This form of encryption also hides your activities online, and in doing so, makes it quite difficult for your ISP as well as any other ill-intentioned users from locating you. Your personal details also get hidden, and this keeps you safe from the influence of cyber criminals or cyber attacks.
A VPN connection also allows you to choose where exactly you'd want to be seen to be from. In this case, this is quite helpful because Tinder has a premium service where you're able to swipe through the profiles of people in a different area. All you'd have to do is connect to any servers based in your new location, and you'll get an idea of what the dating pool over there looks like. This is quite handy especially if you're planning to visit the said area in a short while. You can follow these steps to unblock Tinder using a VPN service provider such as ExpressVPN for example:
Sign up for an ExpressVPN account.
Download and install the ExpressVPN app on the same device you're using Tinder on. Android, iPhone, and iPad are all supported.
Launch the VPN app and sign in using your ExpressVPN account.
Connect to a VPN location where Tinder is not blocked.
Start swiping.
That's all it really takes in order to unblock Tinder from anywhere in the world, be it at school, work, or even a country where Tinder is banned.
The Best VPN for Tinder
There are a lot of providers to choose from out there, so you need to know about the features you should look out for when searching for an ideal service. In this review, we've considered a number of factors that any worthwhile providers should have. We've focussed on providers that have military grade encryption, a large server network, and both a trial offer and money back guarantee for prospective users to test the service. Here's our list
1. ExpressVPN
ExpressVPN is one of the very few providers that has garnered considerable recognition for its work and still continues to provide best in class service. Founded in 2009, ExpressVPN has more than enough market knowledge to provide its users the best value for money, and its network of close to 2000 servers is great for not only your Tinder app but also for fast and secure browsing. The service is based in the British Virgin Islands, meaning there will be no need to store any of your browsing logs as there is no data jurisdiction that the country is found under. This allows the provider to offer a very solid zero logging policy.
ExpressVPN offers a wide range of protocols, and in doing so, provides a wide range of choice for its customers. Subscribers are free to choose from OpenVPN, TCP/UDP. SSTP, L2TP/IPSec, and PPTP as their preferred protocols. There's also the option of using their Smart DNS service, which is run on each of their servers and makes user connections more safe and secure. The service also allows users to sign up up to 3 devices under one subscription, but if users opt for their router app, they'll be able to secure a lot more than three. If you wish to do so, you can also find more information about the service through our ExpressVPN review guide.
2. CyberGhostVPN
CyberGhost VPN is headquartered in Romania and is also one of the few services that have a network that's as expansive as 1300 servers. The service supports OpenVPN, L2TP/IPSec and IKEv2(iOS) as its VPN protocols, and also offers strong Wi-Fi protection for its users who intend to connect to public networks. The service is quick to reassure customers that none of their user logs get stored, but does keep count of data that will help them better their service such as the degree to which servers are used. CyberGhost also proudly has full control of its server network, and this cancels out the probability of having any third party dealers offer theirs and maybe spy on user activity.
Regarding security, CyberGhost VPN employs 256 Bit AES encryption, paired with perfect forward secrecy for a secured login into your account. The service also clearly states on its website that it does not directly process any payments, meaning you'll have to deal with any of its trusted third party payment providers. These are mainly PayPal, Stripe, and Cleverbridge. If you wish to stay anonymous, you could opt to pay via Bitcoin. Customer support is a key pillar of the company, and as such, users can ask for help anytime through their Live chat service, which has built-in support for French and German languages. Check out more about this provider through our CyberGhost VPN review here, so that everything you ought to know is clear before making a decision.
3. NordVPN
NordVPN is also a top contender for anyone looking for a worthwhile provider, and this is thanks to the range of services that it offers its users. Headquartered in Panama, the service is well away from any data regulation policies, and this inspires confidence in their zero logs policy. The service has up to 4000 servers lined up in its network, and this allows users to have spread out coverage over almost all the countries in the world. NordVPN has a healthy capacity of up to 6 simultaneous devices, and this makes it a considerable option for users looking to secure their small businesses.
The service also offers a double encryption service thanks to its vast network, and this adds immensely to the level of security offered, making it pretty difficult to hack through to any of NordVPN's subscribers. With a NordVPN subscription, you'll also be able to choose which server you'd want to connect to, and this is based on the kind of work you'd want to do. The service has servers optimized for online gaming, torrenting, HD streaming and seamless large file downloading. NordVPN can also be integrated with Tor to offer complete anonymity to its users, through Tor over VPN. Go ahead and see what to expect from this provider by going through our NordVPN review.
How to Change Tinder Location?
Tinder uses your GPS location as well as your public IP address to determine your location. You can fake your GPS location using apps such as "Xposed Framework". In order to hide your public IP address, you can use any of the top VPN service providers we've recommended above.
First, you need to root your device. Tutorials on how this can be done are found here.
Then, install an app called "Xposed Framework"
Launch Xposed Framework and scroll to "Downloads"
Search for "FakeLocation" and download the latest version.
activate the module in the "Modules" section of the Xposed installer
Restart your phone.
Open the "FakeLocation" app.
Then, select "Settings".
Turn "System Apps" and refresh the apps list.
Turn "GPS Mocking" on and choose your location.
Before launching the Tinder app, make sure you have launched your VPN app and are connected to a VPN server closest to the location you have chosen in the FakeLocation app.
Best VPN for Tinder – Conclusion
If you've resolved to search for your partner on Tinder, then you shouldn't have to deal with the restrictions set up on whichever network you're using to connect to the Internet. Get a VPN, and enjoy complete online freedom.
Best VPN for Tinder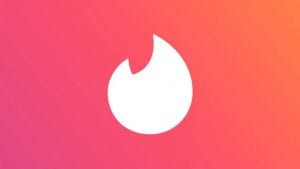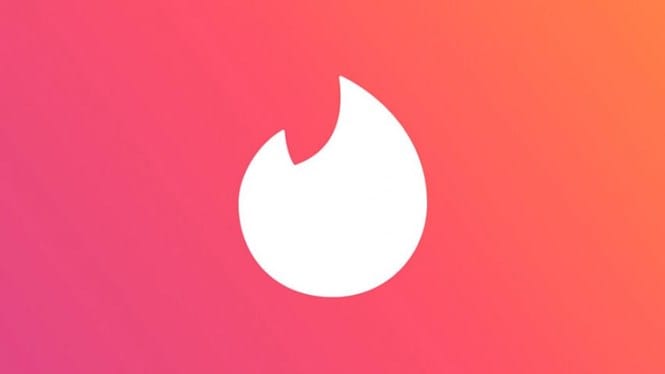 Name: ExpressVPN
Description: In case you're looking for a VPN provider which allows you to access all your favorite apps on Android or iOS regardless of where you are, we highly recommend using ExpressVPN.
VPN Apps

Access Blocked Content

Speed

Support

Refund Policy