So, you want a copy of the most premium VPNs on the market without having to pay for them? What you should keep in mind is that nothing is for free, and you might as well be the product midst this whole transaction. You're better off without a VPN than have a cracked or stolen version of one.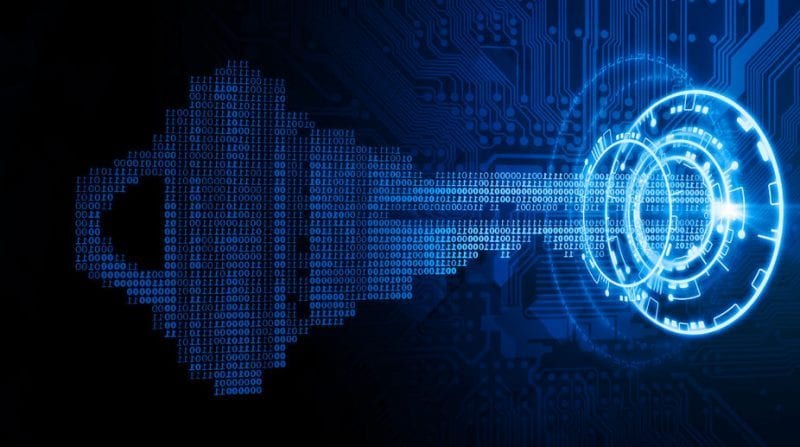 How to Get a VPN for Free?
You're here because you're probably looking for a VPN crack. But, before you even go along with this, you must keep an open eye for the things we'll list below. Here are two ways you can have a premium VPN for free; both of which are unrecommended. You should never seek a cracked copy of a VPN because the only thing it'll do is leave you with less security, privacy, and functionality.
Viruses/malware: Downloading a file from an unknown online source is the perfect way to receive a virus. Reputable sources/websites don't host stolen, cracked copies of VPNs. Once you carry on with the download, nothing can help you, not even an antivirus software. Malware can seriously harm your system.
 Random software

: Some cracked VPN downloads send security analysts clean versions of other programs when they are downloaded. 

Adware: Thank your lucky stars if you get adware instead of a virus. Some adware injects ads into your browser and every site you visit, while other adware programs inject ads into your entire device, which will slow down your computer.
Stolen VPN Accounts for Sale
Many are the fraud vendors who try to sell premium VPN subscription for a lesser price than what they are worth. Although it might sound like a good idea, it's not. The fact that these vendors have gotten their hands on these accounts goes to show how vulnerable these accounts truly are.
While the accounts are authentic, their owners have created weak passwords for them, which have been leaked from other websites. A VPN, in this case, is helpless and cannot protect users from their own weak passwords. This is how hackers steal VPN accounts to sell them later on:
Hack an insecure website to form a password database.
Test the logins you've collected on a number of online service accounts until you find one that works;
Sell the username and password online, pretending to provide a legitimate account.
What Happens to the Buyer?
You're buying what you think is a legitimate website, but you have zero information about it. You don't know long the account will work, and you can lose it at any time. By that we mean, you are at the hackers' mercy. As a matter of fact, the account is only yours to use as long as the real owner doesn't change the password. Keep in mind that you aren't forming a new subscription, you're running someone else's already-active subscription. You might pay the hacker money in exchange for a 3-year subscription and later find out that there are only 2 years and 3 months left, which is a huge bummer. Plus, depending on the VPN, you might not be able to use many devices on it. 
What Happens When You Buy the Account?
When the shared account you bought fills up, you might get locked out. You might even have to wait for the rightful user to disconnect from a device so that you can connect to one yourself. Now, if you, by any chance, lock the user out, you might cost yourself the whole deal. The legitimate user will notice that something is wrong and immediately change the passwords for extra security. All of this is true if we are to believe that the account is only being shared by two users. If that's not the case, then you might be sharing the account with other naive buyers, who are causing connection problems.
Cracked VPN Alternatives
Make use of a free VPN. Although we don't recommend it for security issues. You can also make use of a VPN premium free trial. Who knows? You might even like the service and decide to commit to it. Maybe, you'll be convinced that using a Crack VPN is just not worth it.  Here are some of the disadvantages of using a free VPN:
They sell your information: No business would give you something for free if it's not making a profit out of it. Some free VPNs track you and sell your data to third parties, and others inject ads into your browser. The worst are the ones that sell user bandwidth and share your connection with bi companies.
Poor service quality: You might suffer from severe limitations on the functionality of your service. The free VPN might throttle your internet speeds, limit usage to a specific amount of time or data monthly, or cut other important features to pressure you into subscribing to a premium VPN.
Bad infrastructure: Free VPNs won't be able to live up to premium VPN standards in terms of infrastructure, advanced features, and support staff.
If you come to the conclusion that a premium VPN is worth your money, make the most of your money and subscribe to ExpressVPN. This is a provider that offers a stable, versatile, and feature-packed virtual private network service with customers for a wide range of devices and operating systems.
Although ExpressVPN is expensive, it's one of the few VPN services that's had its no-logging policy demonstrated in court. This makes it a great choice for those who are privacy-conscious. Finally, it is a highly reliable, functioning, and secure VPN service provider that seamlessly unblocks content. Check other VPN providers in the table below. Plus, we recommend that you follow these internet security tips to stay safe online.
Cracked VPN 2023 – Final Words
Remember, you aren't downloading a VPN; you're downloading malicious software that was originally designed to be used against you. For all these reasons, you shouldn't download a cracked VPN or buy a stolen version of it. Our advice is not to use a cracked VPN. Not only are they unsafe, but they're also not guaranteed. There are plenty of providers that provide a short free trial period. Maybe you can use up your free trials and get what you want out of a VPN service provider.