ExpressVPN vs PureVPN: Which VPN service provider is better? Picking between the top two contenders in a service-oriented industry has never been easy especially if they've both got a track record of high-level performance, and loyal groups of customers to boot. This is one dilemma that so many VPN users have to deal with when they're comparing ExpressVPN to PureVPN, two well-known providers that have been in the market for a decent amount of time now.
[UPDATED AUGUST – 2018]
ExpressVPN vs PureVPN – Comparison
To try and make the decision somewhat easier, we went ahead and did a review on the two by looking at most of the important aspects that you need to look out for in a credible VPN service. In case you're looking for a complete review of these two VPN services, check out our ExpressVPN review and PureVPN review respectively. We're going to help you out with our comparison, and shed some light on why we think you should go with ExpressVPN.
Pricing
As mentioned above, ExpressVPN and PureVPN have been around for awhile, with both of them being established in 2009 and 2007 respectively. They've therefore had a lot of time to analyze the market and come up with pricing strategies that they think will succeed in attracting their target customer groups. If you take a glance at their subscription costs, you'll notice that ExpressVPN's is a substantially higher than PureVPN's rates, charging $12.95, $9.99 and $6.67 for one, three and six months respectively. PureVPN, on the other hand, charges $9.95 for your first month, $7.95 for a six month period, and $2.45 for a two-year duration.
ExpressVPN have made it clear in their advertising that they're a premium tier one service, from whom you should only expect the best. If you don't want to strain your pocket too much, and if you're looking for a service that's worth its ask, then PureVPN is a great choice.
Speed & Performance
With servers scattered across the world and majorly in both the UK & US, ExpressVPN promises its customers access to global content, regardless of whether the sites are regionally restricted or not. PureVPN also has not been left behind in this regard, with over 750 servers across 140 countries to serve its growing list of subscribers.
In terms of speed, ExpressVPN has a slightly faster service overall, but PureVPN allows their customers to go for selected servers while carrying out specific activities like continuous gaming or torrenting. Those that want to use more than one device on the same account will be pleased to hear that PureVPN allows for up to 5, while ExpressVPN, unfortunately, sets their limit at 3.
Privacy & Security
The changes and developments in technology have made it a necessity for VPN providers to ensure their service is always up to date with whatever's new in the market. As a result, both ExpressVPN and PureVPN have the latest in AES-256 encryption, but while the former can be used over Tor, the latter works well to get through to onion websites.
Last year, PureVPN was in the news for helping the police work towards capturing a cybercriminal by providing his logging details. Now, the VPN provider changed up its ToS and has a genuine zero-log policy. PureVPN does not keep any on its users anymore.
If you're searching for continuous anonymity in a provider, you might want to give PureVPN some time to prove themselves.
Features
A VPN service is only worth its price if the features it provides to its customers help to ascertain their anonymity, or increase their level of security. We went through a number of services to compare how well the two providers perform compared to each other. Here's what we found out:

Protocols

: The higher the number of protocols your provider offers, the better the encryption quality you're guaranteed to get. Both providers offer PPTP, OpenVPN, SSTP, and L2TP, but PureVPN goes the extra mile to provide IKEv2.

Streaming Capabilities

: Both providers are on the list of VPN providers that are 'great for streaming''. ExpressVPN used to be the only one that can guarantee unrestricted access to American Netflix, but PureVPN has recently caught up to them with that.

Payment Methods

: You'll be able to pay for both services through a variety of means such as PayPal, Bitcoin, or through the many credit card services available worldwide. Both services also accept anonymous payment, so there's no pressure to reveal your identity as you go through with your payment.

Mobile Apps

: Running either of the provider's software on your Android, iOS or Windows smartphone should be easy since they both have versions that run on such.

Browser Support

: Coupled with the right browser, your provider has the potential to provide an added layer of security. ExpressVPN is considered to work slightly better with Chrome extension, but PureVPN performs well with extensions on both Firefox and Chrome.

Speeds

: ExpressVPN is undoubtedly better when it comes to connectivity speed, performing 6.5% better than PureVPN. This is especially worthwhile when you have a slow internet connection.
Customer Support
It goes without saying that any serious service based business has to ensure that its customer support team consists of reliable professionals whose clients can count for sound advice. The same case applies to VPN providers, and they've done a lot to ensure that they're help desk is on point. ExpressVPN is well known for their investment in customer care systems, allowing their customers to access help through a live chat service.
PureVPN only recently established a live chat option for their support team. Even with that in mind, the live chat agents don't seem as experienced as the provider promises. Their FAQ and online guides remain the biggest source of helpful information they have.
 ExpressVPN offers a 30-day money back guarantee through which you can test out their service, and PureVPN recently started offering a 31-day guarantee. 
Wrap Up: ExpressVPN vs PureVPN – The Verdict
Having considered all the factors that we think should be compared when choosing a VPN provider, ExpressVPN comes out as the better option against PureVPN. They outperform PureVPN on speed and great customer service, though PureVPN does have some wins by itself such as better pricing and a larger server network. All in all, both providers still remain top choices that are well capable of satisfying your needs in regard to online security.
ExpressVPN Review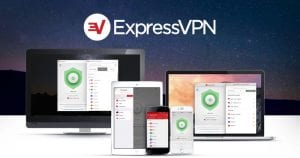 Name: ExpressVPN
Description: ExpressVPN is a VPN service that allows you to browse the web anonymously and unblock geo-restricted sites.
Price: 12.95
Currency: $
Operating System: Windows, OSX, Android, iOS
Application Category: Multimedia
Refund Policy

Speed

Support

VPN Apps