Philo is a popular live TV streaming service launched by Viacom, Scrips, AMC, A+E, and Discovery. Aside from lacking sports channels, Philo also lacks international coverage.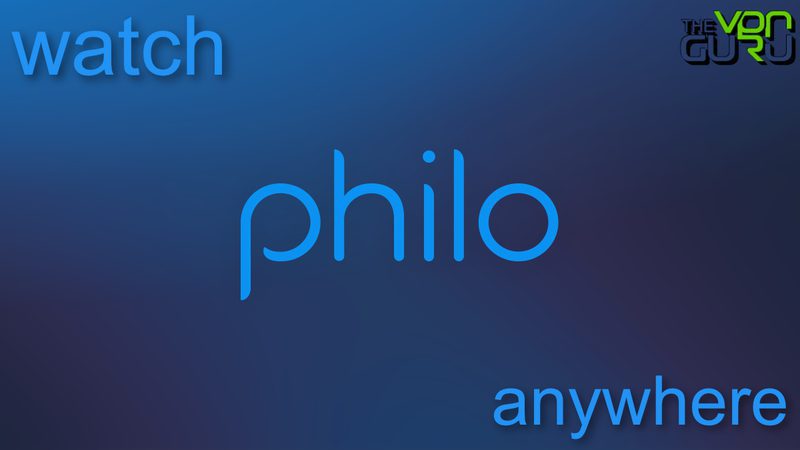 In other words, Philo is geoblocked outside the USA. Whether you have a subscription or not, it doesn't matter. You will be instantly blocked if you attempt to access the channel overseas.
Well, that's going to change right now. If you're a traveler or an American ex-pat, this is how you can watch Philo anywhere in the world.
Unblock Philo Anywhere – The Steps
Time needed: 4 minutes
Getting Philo outside the US is not an impossible task. In fact, the process is pretty simple to pull off. Here's what you need to do:
Subscribe to a VPN service.

For guaranteed results, we highly recommend ExpressVPN.

Get the VPN application.

Download and install the VPN client on your device.

Activate the VPN software.

Sign in with your username and password.

Connect to an American server.

This process will provide you with a US IP address.

Launch Philo's website or application.

Sign in with your credentials.

Enjoy dozens of channels live anywhere.

Watch Philo TV wherever you may be.
Philo Anywhere – The Full Guide
We have more to discuss. Unblocking Philo TV requires a couple of things. We've included everything in the following comprehensive walkthrough:
The Requirements
To watch Philo anywhere, the following is required:
A VPN subscription.
Philo subscription.
A Philo-compatible streaming device.
Philo TV – Works Nowhere Outside the US
Philo has been around for quite some time now, boasting premium content from channels all over the United States. The service has more than 800,000 subscribers, which puts it on the popular side.
The channel is sports-free, which means you won't find the likes of ESPN, Fox Sports, or NBC Sports in its packages. That also means it's cheaper when compared to similar live streaming services such as DirecTV, Sling TV, and the likes.
Despite being different than the aforementioned channels, they all have one thing in common – all of them are geo-restricted to the United States.
This is what we call geo-blocking, where steaming services examine your IP address to determine your location. If you live outside their area of coverage, they'll instantly block your access.
This mechanism is used due to various reasons, especially due to copyright reasons. With Philo, you're supposed to be in the US, i.e, have an American IP address.
If you're abroad, that's exactly what you're not approaching the channel with, and it'll result in the following error message:
"Sorry, Philo is only available in the United States …for now."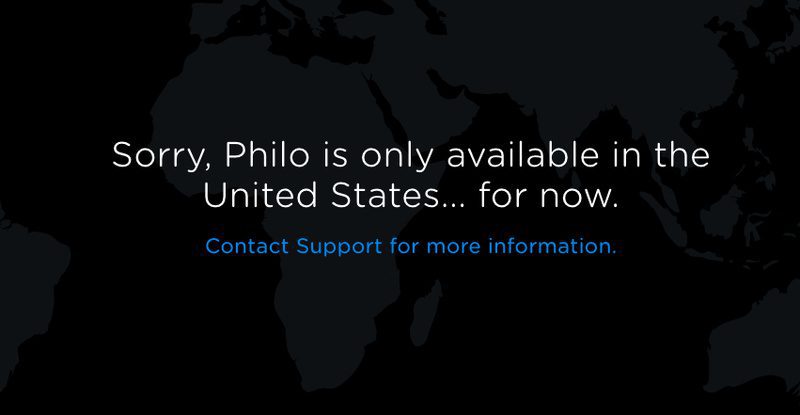 To bypass regional restrictions and unblock such sites while living abroad, you have to use VPN. Once you get that, you can follow the steps above and watch Philo anywhere.
What is a VPN?
A Virtual Private Network basically is an online tool you can use to keep all your private data secure while browsing the web. By connecting to a VPN server, you can encrypt all of your Internet traffic.
Thus, keeping it away from potentially prying eyes. But that's not the only benefit you get out of using a VPN.
Unblock Geoblocked Channels: There are many streaming services that can only be accessed from certain countries. With a VPN you can bypass regional restrictions.
Bypass ISP Throttling: Ever noticed that your Internet speed is decent if you are browsing websites but suddenly drops when you are watching videos online? If that is the case, your ISP is probably throttling your Internet speed. Using VPN basically allows you to avoid that from happening.
Ultimate Privacy: Add an extra layer of privacy and security to all your online activities.
VPN Applications: You don't have to be a tech freak to set up a VPN connection thanks to user-friendly VPN apps on PC, Mac, Android, iOS, and FireStick.
In terms of the best VPN service you can use to unblock American channels overseas, ExpressVPN is hands-down the best.
They have multiple VPN servers located in the United States. They also offer a 30-day money-back guarantee. So you can try them out safe in the knowledge that you're not taking any risks. Here are our favorite VPN service providers.
Get Philo on Any Device Anywhere
Once you connect to a US server and subscribe to Philo, you can download the app on your streaming device and enjoy limitless premium content.
Now, Philo requires a US payment method, which can be hard to obtain if you're abroad. Luckily, you can create your own virtual US credit card anywhere and subscribe to services in the US with ease.
Android
To get Philo on your Android mobile or TV, connect to a VPN US server and follow these steps:
Head over to your settings and clear your Play Store's cache and data.
With a US VPN connection, this will change the region to the United States.
Download the Philo application.
Sign in with your account and start watching.
Desktop
If you're watching Philo on PC or Mac, your task is very easy:
Connect to a US VPN server.
Launch your browser and head to Philo's official website.
Sign in with your account.
Start watching.
iOS
Roku
To get Philo on Roku, the following is required:
Install the VPN on your router and connect to a US server.
Change your Roku account's region to the US.
Download Philo.
Launch the app, sign in, and stream anything, anywhere.
Philo Anywhere – FAQ
You have more questions, we have answers. We made sure to add extra information to what you may need to know about Philo in the following section:
What Channels Can I Watch on Philo?
Philo offers over 35 TV channels without a cable subscription. You can stream on multiple devices and get unlimited DVR for $16 a month.
A&E
AMC
AXSTV
BBC America
BBC World News
BET
Cheddar
CMT
Comedy Central
Discovery
DIY
Food Network
FYI
GSN
HGTV
IFC
ID
LifeTime
LifeTime Movies
MTV
MTV2
Nick
Own
Sci
Spike
Sundance TV
Nick Jr
Teen Nick
History
TLC
Travel Channel
TV Land
Velocity
VH1
Viceland
We
What Devices Can I Watch on Philo TV?
You can stream your favorite US channels via Philo on the following platforms:
PC
Mac
iPhone
iPad
Roku
Android
Can I Watch Philo for Free?
The channel requires a subscription. However, if you're a new customer, you can benefit from a 7-day free trial.
How to Watch Philo TV outside USA – Final Thoughts
There's no shortage of live TV streaming services. Fubo TV, DirecTV Now, Youtube TV, Sling TV, Playstation Vue, and now Philo TV give cord-cutters plenty of options to choose from.
The only downside is that you won't be able to use any of these services once you leave US territories. Thanks to VPN, that issue can also be amended.