The European Union has introduced rules that will prevent premium streaming services such as Sky, DAZN, Canal Plus, Now TV, Viaplay, and the likes from blocking access to VOD content for European citizens while they're traveling to other EU countries. Free streaming services such as the BBC iPlayer are not obliged to follow the new legislation, however. All in all, this certainly comes as positive news to all EU citizens who periodically leave their home country for work or leisure.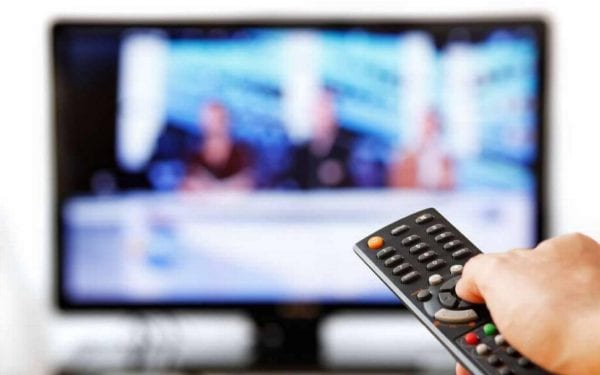 Your Online Subscriptions Will Travel With You
"As of 1 April, consumers will be able to use online subscriptions they legally bought in their home country such as movies, sports, music, games, e-books in any country of the EU. Currently, people were often prevented from using such subscriptions the moment the user travels to another EU-country."
That is the official statement released by the European Consumer Organization.
According to the new law, "People traveling during the Easter holidays can continue to watch their favorite Netflix or Amazon Prime series or watch the next Champions League match online. In the past, due to outdated copyright rules, their home subscriptions were often unusable the moment they crossed the border.
"These are important changes. People who travel for work, holidays or study should be able to use their online subscriptions as if they were at home. That's an essential principle of the Digital Single Market for consumers.
"This can only be a first step. The EU must also take action to allow people to watch online films, series or sport events from a foreign broadcaster."
How the New EU Anti-Geoblocking Rules Will Work
Now TV, which is Sky's stand-alone streaming service, has made it quite clear how the new regulation will affect British citizens who travel to other EU countries. According to Now TV, you can take your NOW TV Passes with you to many European countries too, for up to 30 days at a time. There are some limits though:
You must have a UK payment card registered on your Now TV account. All Now TV Passes must be purchased while in the UK.
Additionally, you must have watched Now TV on your account in the UK within the last 30 days. After that, you'll need to confirm you're still a UK resident by watching Now TV back in the UK before you can watch abroad again.
Finally, you must currently reside in a specific list of EU countries.
You can't watch Now TV in any non-EU countries.
Other premium European streaming services will most certainly adopt similar policies. This might eliminate the need for geo-spoofing tools such as VPN and Smart DNS proxies.
Free Streaming Services Are Exempted
The new rules do not apply to free-to-air televisions services such as RTE, France TV, Rai TV, ARD, ZDF, or the BBC. These providers instead may opt-in to the rules should they want to compete with their fee-charging rivals.
What About Netflix and Amazon Prime?
The new legislation does not mean that you will get access to additional content when you access Netflix, Amazon, or other multi-national streaming services while at home. In other words, the content of Netflix UK will not change. It will be interesting to see what measures Netflix and Amazon Prime will use to implement the new ant-geoblocking rules. It is yet to be seen how these streaming services will determine whether you should be able to access your local VOD library or that of the EU country you currently reside in.
EU's New Anti-Geoblocking Rules Are Live – Wrap Up
Have you tried watching your favorite premium streaming channel while traveling to another country in the European Union? Did it actually work? Do share your experience by leaving a comment below.