Are a regular streamer? Does your country have strict laws when it comes to the internet? Well then, why not change your IP to a Finnish one and solve all your problems? For internet users who struggle with such issues, having a Finnish IP is a must if you're living or traveling outside Finland. If you don't know how to do so, then follow this guide and get enlightened.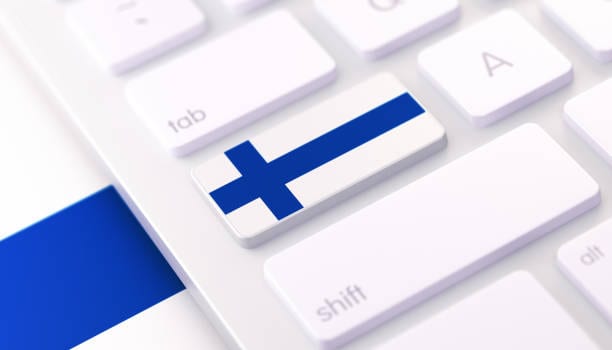 How to Obtain a Finnish IP Address Anywhere with a VPN
When you use a VPN, you'll create a connection between your device and a server in Finland. Once the connection is established, all your traffic will be originated from the server you tapped into. This means that you'll appear to be browsing straight from that territory as any Finnish resident. As a result, you'll receive a Finnish IP address and you'll be able to enjoy all the services that are exclusive to that region.
Here's how you can receive a Finnish IP address overseas:
Sign up with a VPN. I highly advise on the use of ExpressVPN.
Download and install the VPN application on your Android, iOS, PC, or Mac.
Launch the VPN application and sign in.
Select a server in Finland and hit connect.
Once you see the "connected" symbol, use this IP checker to double check.
When you're done. You can surf the internet as if you're a Finnish resident.
You need to make sure that the VPN provider you invest in actually provides servers in Finland. Some VPNs have a small server network that isn't quite useful for situations like this. As for ExpressVPN, it has a strategic spread of servers in over 128 locations, including Finland. However, if this one doesn't turn out to be what you're looking for, make sure to check the table below as it highlights the best VPNs for Finland.
Why Use a Finnish IP Address?
There are several reasons to why you need a Finnish IP address wherever you are. You might be in a country that restricts most of what the internet has to offer, or you simply want to access Finnish content. Whatever your intentions are, having a Finnish server to connect to at will is highly recommended for:
Evading Regional Limitations
When you live or travel outside Finnish soils, you won't be able to access what Finland has to offer over the internet. From streaming channels to Finnish websites, all of this content is only available for people holding an IP address in the region.
Trying to access a Finnish channel abroad is next to impossible. Upon attempt, the service will read your IP address and determine that you're not within its area of broadcast, hence blocks you instantly. Nonetheless, if you operate with a VPN and receive an IP address as stated above, you'll tap into a library that was never accessible in the district you live in at the moment.
Want more insight? Here's what you get with a Finnish IP address:
Netflix Finland
HBO Nordic
YLE Areena
Ruutu
Dplay
Elisa Viihde
Internet Freedom
There might hardly be any censorship in Finland, but you can't say the same when you are traveling outside the country. If you're a Finnish expat, you might find it hard to access the web in a certain country as you're not used to such restrictions back home. Not only that, but certain monitoring measurements are taken in some regions, which is quite frustrating if you're someone who cherishes privacy.
Fear not, when you connect to a Finnish server, your online data will be encrypted. With that, you'll be able to surf the internet and do whatever you want without having to worry about sudden cyber attacks. Being an expat abroad means that the need to connect to public Wi-Fi increases. This is considered to be one of the most dangerous things to do while online. You don't know who might be lurking around waiting for the right moment to harvest your data. So, connect to a VPN and guard your personal info from any intercepting attempt.
On the other hand, when you're connected to a VPN, you get to hide your real IP address. As a result, you can browse the web rest assured that no one is monitoring your activities. Not even your own ISP can know what you're up to as you're now completely anonymous.
How to Get a Finnish IP Address Abroad – Summing Up
By the time you finish reading this article, you will already know exactly how you can obtain a Finnish IP address anywhere. It's very easy and it only requires a few taps here and there in the VPN application. So, what are you waiting for? Circumvent the geo-location limitations and protect yourself by getting a Finnish IP abroad.