How to Watch World Junior Championship 2023 Live Online
|
From December 26, 2022, to January 5th, 2023, the world's top Ice Hockey youngsters will battle it out for the right to be called the best in the world. The World Juniors tournament is hosted by Halifax, Nova Scotia, and Moncton in Canada and broadcast by dozens of worldwide channels.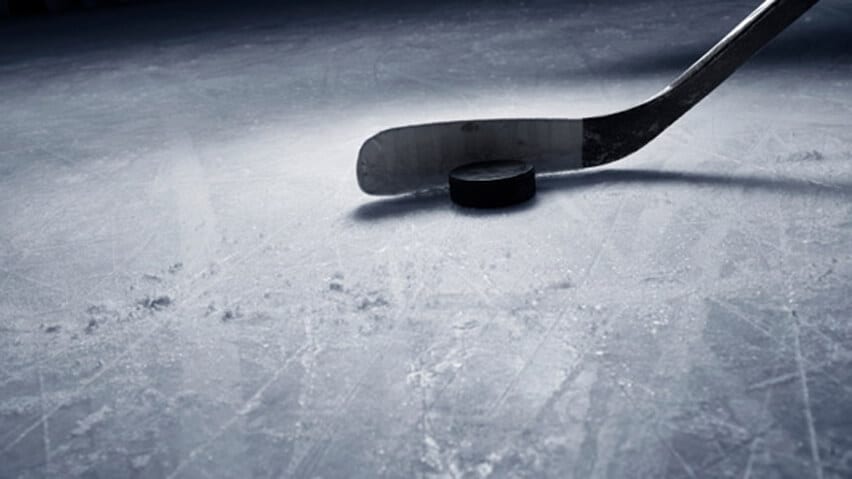 It's the 18th time in the championship's history that Canada acts as a host. Being physically there can bring up the action to 110%. However, those who like to stream the competition might run into some issues in the form of geo-restrictions.
This brings us to the following guide. Here's how you can watch the 2023 World Junior Championship live online, no matter where you reside on the map.
IIHF World Junior Championship Live – Quick Steps
Time needed: 4 minutes
To stream the competition in your region, here are the steps you need to follow:
Subscribe to a VPN service.

Sign up with a reputable VPN provider. For a vast server network, we highly recommend ExpressVPN.

Download the VPN application.

You can find dedicated clients on Android, iOS, PC, and Mac.

Sign in with your newly created account.

Submit your username and password.

Connect to a VPN server.

Select a server in a country where the channel is available.

Launch the channel's website or application.

Sign in with your channel's account.

Watch the IIHF World Junior Championship anywhere.

Enjoy the tournament live wherever you may be.
IIHF World Junior Championship 2023 Streaming Channels
Such competition demands a global audience. That's why you have a host of official broadcasters in several parts of the world. But the problem lies in the coverage rights.
You see, each channel has the right to broadcast the World Junior Championship in its respective country. Any outside viewing is strictly prohibited. It's what we call geo-blocking, a mechanism that restricts user access to specific locations.
If you happen to be living outside a channel's coverage area, your access will be terminated on the spot. But how does a channel determine your whereabouts?
That's easy; it's your public IP address. This is a problem I'll be solving later on in this article. For the time being, you can find a list of official World Juniors 2023 TV broadcasters below.
Your location dictates what you get to access online. Your IP address is the main factor that helps such services determine where you're residing.
For that to change, you need to alter your IP address of yours to match what the service requires. How can you do that? The answer is in the next section.
A VPN's Benefits
All of the channels listed above are geo-blocked. For example, if you're a Canadian ex-pat currently living outside Canada, you won't be able to stream the World Juniors 2023 on TSN due to geo-restrictions.
The channel requires a Canadian IP address to operate. Since you're living abroad, that's exactly what you lack.
Once you approach the channel, it will figure out where you reside and block your access almost instantly with a geo-error message that states:
"Content not available for viewing in your region. 75.".
This is where VPN, or virtual private network, comes in. Connecting to a VPN server basically allows you to trick geo-blocked streaming channels into thinking you are in a region where they are actually available.
This is done by hiding your real IP address. You'll appear to be browsing the web using the IP address of the VPN server you are connected to.
ExpressVPN is a perfect option in case you're looking for a VPN to use to access your favorite sports channels from anywhere in the world. Here are the best VPN services you can use to watch the 2023 IIHF World Junior Championship live online.
IIHF World Junior Championships 2023 – Everything to Know
This widely popular competition will take place in Halifax, Nova Scotia, and Moncton, New Brunswick, Canada, from December 26, 2022, through January 5, 2023.
The tournament was scheduled to take place in Novosibirsk and Omsk, Russia. However, due to its invasion of Ukraine, Russia's hosting rights were pulled in February 2022.
The groups have been determined, and the US is in Group B. To give you a slight idea about how the groups look like now, check out the table below:
| Group A | Group B |
| --- | --- |
| Canada | Slovakia |
| Czech Republic | Finland |
| Sweden | Switzerland |
| Germany | Latvia |
| Austria | United States |
The Schedule
Two groups of five teams will go head to head in a round-robin format. But which team is facing which? Here's the schedule for the first couple of days, and you can check the full one on the IIHF World's Junior Championships 2023 official website:
26 December
Sweden vs. Austria
Czechia vs. Canada
Finland vs. Switzerland
United States vs. Latvia
27 December
Germany vs. Sweden
Austria vs. Czechia
Finland vs. Slovakia
Switzerland vs. Latvia
28 December
Slovakia vs. United States
Canada vs. Germany
29 December
Sweden vs. Czechia
Austria vs. Canada
Latvia vs. Finland
United States vs. Switzerland
30 December
Germany vs. Austria
Slovakia vs. Latvia
31 December
Czechia vs. Germany
Canada vs. Sweden
Switzerland vs. Slovakia
United States vs. Finland
Frequently Asked Questions
We're sure you have more questions. Let's hope we were able to answer all of them in the following FAQ section:
When Will the World Juniors 2023 Commence?
The tournament starts on December 26th, 2022, and is scheduled to end on January 5th, 2023.
What Country is Hosting this Year's Tournament?
The championship will take place in Halifax, Nova Scotia, and Moncton, New Brunswick, Canada.
What Edition of the World Juniors is this?
This year's Ice Hockey Championships is the 47th edition of the IIHF World Junior Championship.
Can I Watch IIHF World Junior Championship for Free?
Unfortunately, all of the channels broadcasting the event require some sort of paid subscription. You can't stream the competition for free.
How to Stream World Juniors 2023 Live Online?
Canada is the clear favorite to win the tournament. They're expected to be once again crowned IIHF World Junior Champions.
For some, the World Juniors competition is even more exciting than the Winter Olympics. Which team are you rooting for? Share your expectations and predictions below.