The World Wide Web offers you a lot in terms of information, communications, and entertainment. However, in some countries, such as Pakistan, the internet cannot operate as it should due to regulations and laws.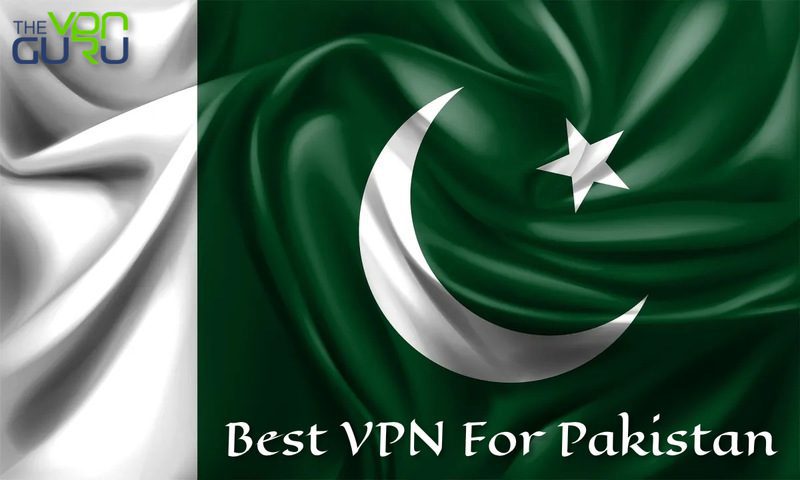 Pakistan is a beautiful country to visit or live in. But internet access has been damaged by surveillance and bans every now and then. And what better way to circumvent these issues than with a VPN?
A Virtual Private Network is an ultimate tool for complete internet freedom. But the question remains: What is the best VPN for Pakistan? We've done the homework, and here's the full review:
Why Need a VPN for Pakistan?
A Virtual Private Network is an important tool to use if you constantly surf the web and stream content online. It enhances your online security by implementing military-grade encryption, preventing any third-party entity from intercepting your sent/received data.
Moreover, it elevates your online privacy by cloaking your IP address and replacing it with a new one based on the "connected server's" location.
But the question is: Why do you need a VPN for Pakistan? We've provided you with everything you need to know about the matter:
Access Geo-Restricted Content Abroad
This solution doesn't only reflect what goes on in Pakistan. Geo-blocking is a technique used by websites and services all over the world to limit user access to a specific area.
When it comes to streaming services, a channel has to buy the broadcasting rights to a certain show, movie, or title and provide it to select regions (Based on the agreement).
Anyone outside this coverage area will have no access to the content due to geo-restrictions. Here's how it works. When you launch a channel's website or application, it'll examine your IP address to determine your location.
If you don't reside in the country where the channel can operate, you'll receive an instant block. Let's say you live in Pakistan and want to watch ITVX. This service is only available in the UK. Due to the fact that you're abroad, you'll receive this error message:
"Outside the UK? Due to our broadcast and content licences, you can only watch ITVX in the UK."
With a Virtual Private Network, you can easily connect to a UK server, obtain a British IP address, and access BBC iPlayer wherever you may be. The same process goes for any streaming channel, provided you connect to the right server.
Now, this criterion works in a "Vice-versa" matter. In other words, Pakistanis that are living outside the country (ex-pats) can also tune back into what their home region has to offer. All they have to do is find a VPN that has Pakistani servers, connect to get a Pakistani IP address, and their task is done.
Access Blocked Content Locally
This privilege goes to those who reside in Pakistan. The country is beautiful, and site-seeing is breathtaking. However, site-browsing can be a bit of a hassle within the Pakistani borders due to various laws and regulations.
The internet can provide a lot of information, and having limitless access to it can lead Pakistani residents to blasphemy. Well, that's what the country depicts of the World Wide Web. In fact, back in 2014, Pakistan was considered to be one of the enemies of the internet.
Blocking/banning is not a new practice in the country. It all started back in 2008 when Pakistan blocked the biggest video-sharing platform in the world – Youtube. The reason behind the block was due to the presence of "non-Islamic objectionable videos."
Youtube got blocked again and again for the same reason, mainly because it hosted videos that either went against Islam or encouraged blasphemy.
The blocking pattern didn't stop there. It reached top social media apps such as TikTok, WhatsApp, Facebook, and the like.
While these blockings are justifiable, most users in the country have nothing to do with it. They're just collateral damage for what other countries are posting.
All the aforementioned blocks have been lifted, but two platforms remain banned until this day. Wattpad.com (a reading app) and FanFiction.Net (A fan fiction archive with over 12 million users) cannot be accessed within the Pakistani region.
With a VPN, you can connect to international servers and access these platforms even if the ISP in the country has blocked them. However, that doesn't mean that you can post such provoking content while at it.
Circumvent Monitoring and Surveillance
As we mentioned, blocking/banning websites is like an on-and-off practice in Pakistan. However, that aside, oppression doesn't reach its peak without some good old surveillance.
Yes, Pakistan does monitor its residents' Internet traffic to check if they're looking up or sharing content that the government doesn't deem fit. We're referring to stuff that reflects pornography, anti-Islamic statements, as well as blasphemy.
As an Islamic country, that's totally the country's right. However, while sniffing for those involved in such practices, it's also monitoring those who are not, leading to a total invasion of privacy. Not to mention wrong accusations if legal actions are set to take place.
Due to the existence of the Prevention of Electronic Crimes Ordinance (PECO), Pakistani ISPs are allowed to collect traffic and keep it for a minimum of 90 days.
Not only that, but they collect real-time data and record information, and submit it to the government when asked for. If you use a VPN, governments and ISPs cannot track what you're doing online.
Not only that but your identity will be completely concealed as the cybersecurity tool cloaks your IP address, which allows you to browse the web anonymously.
The Best VPN for Pakistan – 2023 Review
When it comes to choosing the right VPN, a lot of features and specifications have to be taken into consideration. Whenever we review VPN providers, we follow a specific evaluation process.
With this, we were able to determine which VPNs are the best ones to use in Pakistan. Here's the full review:
ExpressVPN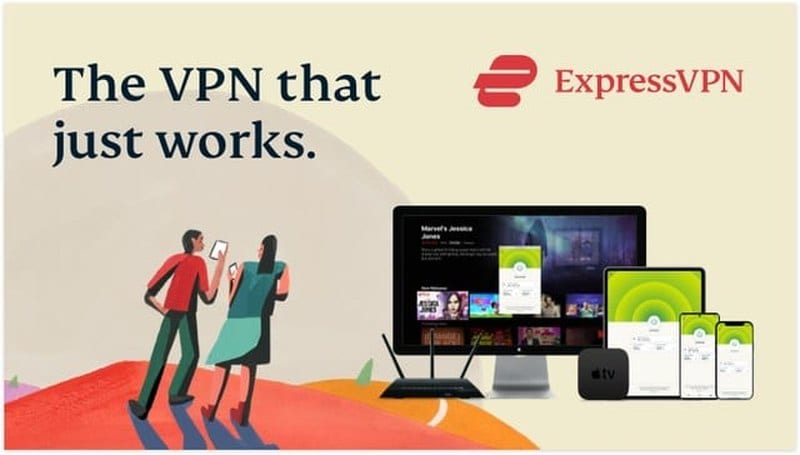 ExpressVPN tops our list as the best VPN for Pakistan due to various reasons. The service launched back in 2009, which reflects experience and consistency.
The provider has hundreds of servers across 94 countries – a widespread that allows its users to surf the internet and unblock as many streaming services as possible.
Speaking of streaming, when we tested ExpressVPN's speed, we were nothing but satisfied with the results. Our videos maintained their quality, and we were even able to stream in Ultra HD.
As for security, everything that can protect your data can be found within ExpressVPN's arsenal. From split-tunneling, and a kill switch, to military-grade encryption – it's all there.
However, what makes this VPN unique is that it operates with its own Protocol. Most VPNs out there now use Wireguard, and you'll see this next. However, ExpressVPN uses its own creation – Lightway, which grants top-level security as well as excellent speed rates.
Finally, ExpressVPN offers a 30-day refund policy. In case you are not satisfied with what the provider has to offer, you can ask for your money back within the first 30 days of purchase.
Pros
Servers in 94 countries.
Browser extensions.
Lightway protocol support.
24/7 live chat.
Military-grade encryption.
Unblocks major streaming channels.
User-friendly interface.
30-day refund policy.
Excellent speeds.
Cons
Expensive subscription plans.
No free trial.
BulletVPN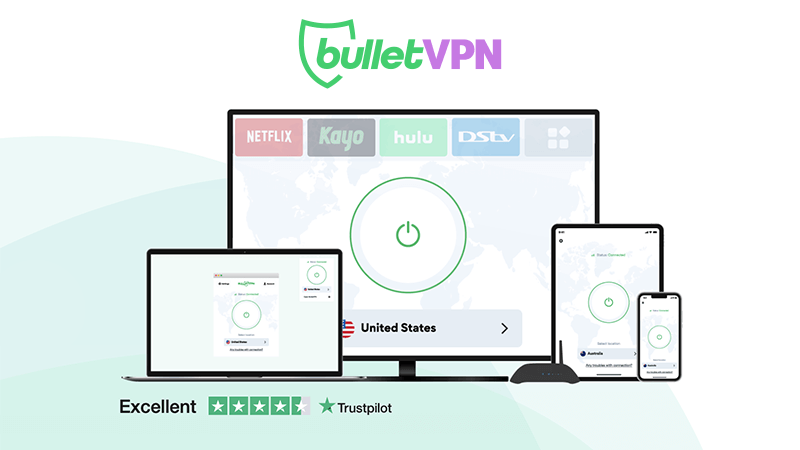 Although we've included BulletVPN in the second place, this VPN lacks importance compared to ExpressVPN. BulletVPN is newer than ExpressVPN, but it offers the same quality as it does.
However, in some departments, we noticed that BulletVPN is far superior. The provider has around 150+ servers in 55 countries – quite a vast spread, if we may say so.
The speeds are outstanding. We now know where the "Bullet" in the name comes from. We tested several streaming services, and the quality was beyond perfect. Not to mention our torrent downloads. Yes, BulletVPN supports anonymous torrenting.
Speaking of streaming, BulletVPN proved to be the ultimate channel unblocked during our evaluation. While most of the VPNs failed to unblock the likes of DStv and Showmax, BulletVPN had no problem at all, and on the first try.
Security-wise, BulletVPN uses 256-AES military-grade encryption and the popular Wireguard protocol. In other words, your online information is in good hands.
We were also satisfied with their Bullet Shield that works along with the kill switch. This feature forbids internet access if BulletVPN is turned off.
BulletVPN has nothing to hide, as it allows you to test its service out before opting for any subscription plan. If you sign up through the application, a free trial is provided (Duration varies between 3-7 days)
Those signing up through the website will also get a free trial. While the free trial varies among devices, the money-back guarantee is shared everywhere, as BulletVPN has a 30-day refund policy.
Pros
256-AES encryption.
Servers in 55 countries.
Unblocks almost everything.
P2P support.
Easy-to-use apps.
24/7 support.
Good connection speed.
Wireguard support.
Free trial.
Affordable prices.
30-day refund policy.
Cons
No browser extensions.
No Multi-hop.
SurfShark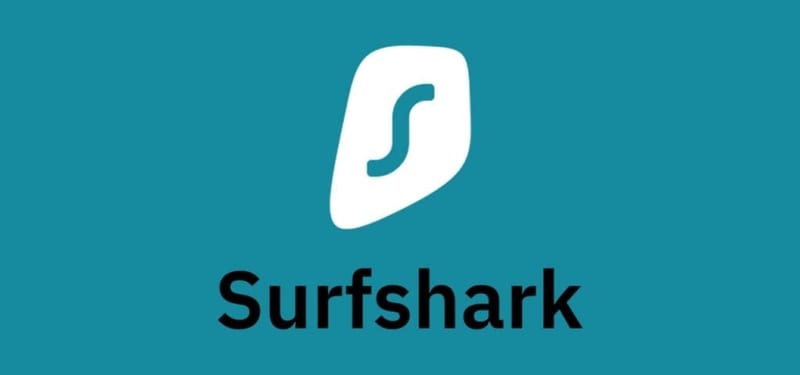 SurfShark is the third VPN provider on our list, as it boasts excellent features and functionalities for online users. SurfShark has hundreds of server locations across 100 countries, which makes it the biggest VPN in this review in terms of server spread.
As for streaming, SurfShark has excellent speeds that can provide UltraHD streaming on any chosen server. We barely noticed the drop its encryption caused to the connection.
However, while it unblocked the likes of Netflix, Amazon, and HBO Max, SurfShark failed to do what BulletVPN excelled at – unblocking Showmax.
As for security, SurfShark has a kill switch, double VPN (multi-hop), CleanWeb (Ad-Blocker), as well as split tunneling. Pair those with military-grade encryption and WireGuard, and you've got yourself a solid VPN for security and privacy in Pakistan.
SurfShark used to offer a free trial in the past, but this is not an option anymore. The only trial you can benefit from is its 30-day refund policy, and that's enough, in our opinion.
Pros
Top-notch encryption.
CleanWeb.
Multi-Hop.
Excellent speeds.
Servers in 100 countries.
Unblocks Netflix and HBO Max.
30-day refund policy.
Kill Switch
P2P Support.
Browser extensions.
WireGuard support.
Cons
Expensive Monthly plans.
No free trial.
Unlocator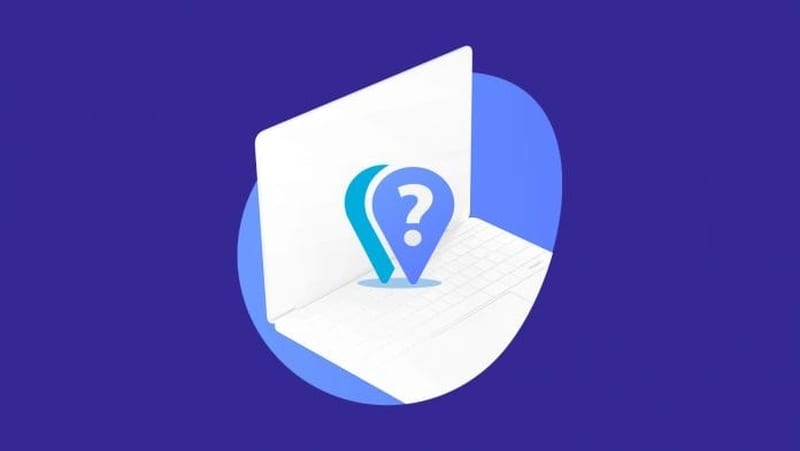 Finally, we have Unlocator, the previously pure Smart DNS service that converted to a hybrid back in 2019. Now the provider has both Smart DNS and VPN within its arsenal, just like every single VPN above.
Unlocator is relatively small compared to the others in terms of server distribution, but what it has is located in key countries for seamless channel unblocking.
Speaking of unblocking, just like BulletVPN, Unlocator has an excellent record of bypassing regional restrictions and accessing the toughest channels out there. The speeds didn't live up to our expectations, but they weren't bad in the end.
Security-wise, Unlocator users military-grade encryption, Wireguard protocol, and a kill switch. But the most interesting factor about Unlocator is its free trial.
If you're a new subscriber, you can try the service out for an entire week – no credit card information will be asked for. Once that trial is done, you can also benefit from a 30-day refund policy.
Pros
High-level encryption.
Unblocks major streaming services.
Smart DNS.
7-day free trial.
30-day refund policy.
Wireguard support.
User-friendly apps.
Cons
Inconsistent speeds.
No browser extensions.
No double VPN.
Lacks split tunneling.
Small server network.
Best VPN for Pakistan – Wrapping Up
Pakistan is among the enemies of the internet, and it will monitor and control what you do and see on the World Wide Web. With a VPN, you get the freedom you need, even in the most oppressive countries in the world.
We've reviewed 4 of the best VPNs in the industry. All you have to do is pick one and enjoy limitless online browsing wherever you are, be it in Pakistan or abroad.