Making calls from the UAE might seem like mission impossible, but that's really not the case. Although there are restrictions that forbid messenger calling in the UAE, its residents can still make calls if they employ the right tools. It's commonly known that the United Arab Emirates blocks services like Whatsapp calls, Facetime, Skype, and Messenger calling to protect the interest of large telecom providers. However, the UAE residents can still call using Facebook's messenger if they use a VPN service provider. Keep on reading to learn how to unblock Facebook Messenger calling using a VPN in the UAE.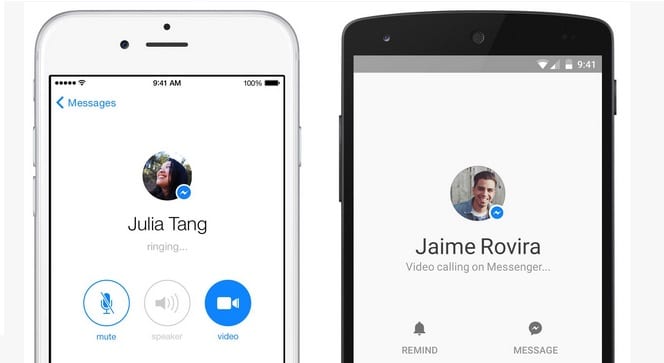 How to Unblock Messenger Calling in the UAE Using a VPN
In the UAE where you are living, Messenger Calling is blocked as well as other services such as Skype, Viber, and Tango. Thankfully, there are VPNs out there that can pull the citizens of the UAE out of their online misery. A VPN allows you to easily overcome geo-restrictions and censorships so that you can connect with important people in your life. A virtual private network connects your device to one of its servers where Messenger calling is allowed. As a result, you get to hide your identity and use Messenger calling even if you were located in the UAE. Here's how you use it to do just that:
Sign up for a VPN provider.
Download and install the VPN app on the device you are using Messenger on.
Connect to a server of a different country where VPN is offered and Facebook Messenger calling is allowed.
Now you can make as many calls as you want with your new IP address/identity.
Are you looking for a trustworthy VPN? Well, we have just the right one for you. ExpressVPN is the most secure and reliable service provider you could possibly ask for. It bypasses geo-restrictions of any kind while maintaining the highest levels of security and privacy. Plus you can always get your money back thanks to their 30-day refund policy. For more information on other top VPN service providers in UAE, take a look at the table below:
VPN Advantages
VPNs keep VoIP apps working flawlessly on your smartphone, tablet, and laptop regardless of where you are. That's a huge deal in the UAE. But what if that wasn't the only thing a VPN is capable of doing? A VPN can ensure privacy, security, and online safety even if you were located in one of the countries with the strictest Internet access rules. Take a look at all the benefits a VPN has to offer:
Helps you get around blocks and other forms of censorship.
Allows you to download, share files, and torrent safely.
Secures your publicly visible connections through tunneling protocols.
Bypass any content filters, bans or blacklisting.
Protects your data from surveillance and spying.
Enables you to access geo-restricted sites and content.
Hides your geographical location.
Prevents bandwidth throttling.
Saves you money with border-related purchases.
Secures your data while using public Wi-Fi spots where you are most susceptible to online attacks.
Protects you from identity thefts.
Blocks incoming malicious traffic that could possibly reach and damage your devices.
Unblocking Facebook Messenger Calling in the UAE
Messenger calling, WhatsApp calling, Viber, Skype and many VoIP services bring life to your old-fashioned telephone service. Not only can you call your friends and family from all over the world, but you can do it for free. No wonder the UAE residents are desperate to unblock these services. If they follow the steps we laid out above, they will never put their phones down ever again.