SRF is the public Swiss television and radio corporation. SRF Player offers live and on-demand streaming of several SRF sub-channels. Despite such diversity in content, the channel is geoblocked outside Switzerland.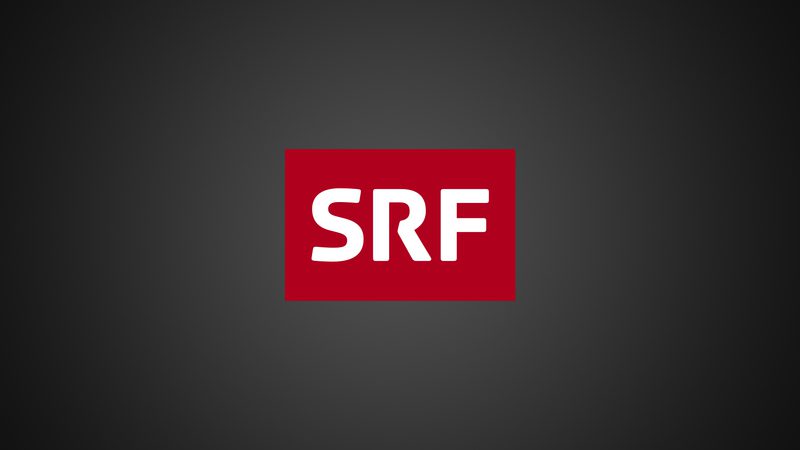 That means you cannot watch the Champions League, World Cup, or Olympic games via SRF if you live in the UK, Canada, Germany, Austria, USA, Spain, Italy, Australia, or Holland.
This might be true, it might be frustrating, but it's not permanent. In fact, by following this guide, you'll be able to bypass these geo-restrictions and watch SRF wherever you are.
SRF Unblocked – Quick Guide
Time needed: 4 minutes
Streaming SRF outside Switzerland is a very easy task. To unblock it, all you need to do is follow the steps below:
Subscribe to a VPN service.

Choose a VPN that has Swiss servers. For guaranteed results, we recommend ExpressVPN.

Get the VPN application.

Download and install the VPN on your device.

Activate the VPN software.

Sign in with your username and password.

Connect to a Swiss server.

This will give you a Swiss IP address.

Launch SRF's website or application.

No login is required to access SRF's content.

Enjoy SRF anywhere.

Watch live and on-demand content wherever you are.
Watch SRF Anywhere – Full Walkthrough
You can easily unblock SRF by following the steps above. However, there's a lot more to talk about, which is why we created the following detailed guide:
The Requirements:
To unblock the channel abroad, you'll need all of the following:
A VPN subscription.
An SRF account (Extra privileges).
A compatible streaming device.
SRF Online – Swiss to the Core
In the world of streaming, hundreds of channels compete to become the best in that department. However, each region differs in terms of the channels it hosts.
For example, the service can only be accessed within Switzerland. Due to copyright agreements, the service cannot provide its content outside the Swiss region. The same goes for most channels around the world.
SRF is one of the biggest streaming services in the country. In fact, back in 2021, a single live game harnessed over 89,000 viewers, which is a huge number for a streaming service to have.
Unfortunately, as we mentioned, only Swiss residents can access the channel. The service is able to detect your location by checking your IP address. Any non-Swiss IP address is blocked from watching geo-restricted content on SRF.
If you live outside Switzerland, a Swiss IP address is exactly what you lack, which will result in one of these error messages:
"Dieser Inhalt ist ausserhalb der Schweiz nicht verfügbar."
"Dieses Video kann leider nicht abgespielt werden. Inhalte mit Geoblocking können nur in der Schweiz abgerufen werden."

"Video aktuell nicht verfügbar."
To avoid getting blocked, you have to obtain a Swiss IP address abroad. By using a VPN and following the steps above, you can do just that and unblock SRF Player along the way.
What a VPN Does
A Virtual Private Network is the ultimate tool for bypassing regional restrictions. However, the software was first created for security and anonymity enhancement.
A reputable provider can apply military-grade encryption, which makes it next to impossible for anyone to intercept and harvest your data.
Moreover, a VPN cloaks your IP and replaces it with one according to the server you are connected to. Once the connection is established, you'll be completely anonymous and you'll be able to access content available in the region regardless of your physical location.
For example, if you connect to a Swiss server, you'll receive a Swiss IP address. As a result, you'll be able to watch SRF and other Swiss services wherever you may be. In general, VPNs can benefit you in the following ways:
A VPN enhances your online security using military-grade encryption.
The VPN anonymizes your browsing activities by hiding your IP address.
Using the same process unblocks other Swiss streaming channels like Zattoo, Netflix Switzerland, and RTS.
Due to the fact VPN encrypts all your traffic, maximum privacy protection is ensured as long as you are connected to the VPN server.
I'm using ExpressVPN to unblock and watch the channel outside Switzerland at the moment. They have fast VPN servers as well as responsive customer support. Other VPN providers can also be used to unblock the popular Swiss TV Player abroad.
Get SRF Anywhere on Any Device
The guide above allows you to access SRF wherever you are. However, you still need to learn how to get the channel on the device you're operating first.
Mobile
To get the service on your Android or iOS device, you must first establish a Swiss VPN connection. After that, change your native app store's region to Switzerland and download the app:
Once the app is ready, launch it, and start streaming.
Desktop
If you're using Mac or Windows devices, all you have to do is use your VPN to connect to a Swiss server.
Next, launch your preferred browser, head over to SRF's official website, and enjoy top content wherever you may be.
Unblock SRF Anywhere- FAQ
Do you want to know more about SRF? Make sure you go through this section:
The channel offers live and on-demand content free of cost. No subscription is needed to access its content.
SRF broadcasts top international sporting events for free. You can stream the Champions League, World Cup, Olympic Games, and so much more.
What Devices is SRF Available on?
You can watch the service through your preferred browser on desktop devices and via the SRF app on Android and iOS.
Streaming the channel's on Kodi is possible through the SRF Play TV add-on.
SRF Play Unblocked – Final Words
Being blocked from watching geo-restricted content can be frustrating, especially if you are a Swiss ex-pat who wishes to catch up with local content. Using VPN, you can unblock and watch SRF outside Switzerland.