Mediengruppe RTL Deutschland, also known as RTL, had a super versatile streaming platform called TVNow. Now, the channel has been revamped into RTL+, which despite the change, is still geo-blocked outside German borders.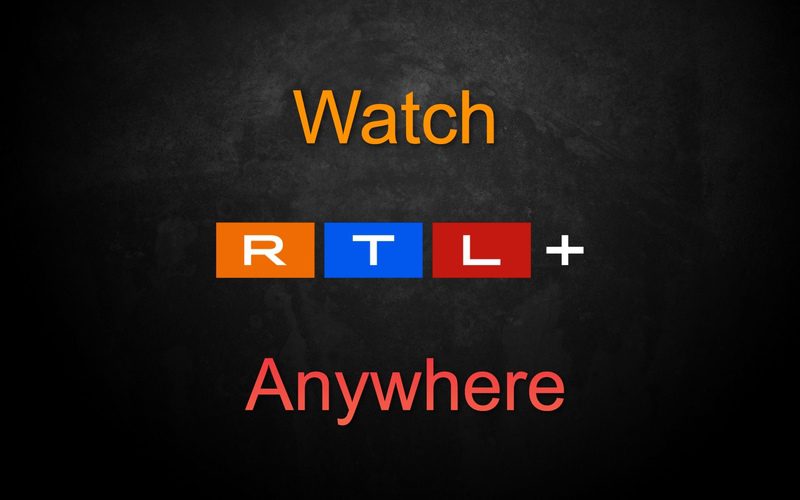 Due to geo-restrictions, users living outside Germany cannot access the channel's content. Even if you're an ex-pat with a valid account, you'll notice an instant access denial the moment you launch the channel.
Frustrating right? Well, dear German ex-pats: What if we tell you that you can access RTL+ anywhere in the world? It's possible, and yes, it's easy. Here's everything you need to know.
Unblock RTL Plus – The Steps
Time needed: 4 minutes
Unblocking RTL Plus is an easy task. All you have to do is follow the steps provided below:
Subscribe to a VPN service.

Make sure that the provider has German servers. Our top recommendation goes to ExpressVPN.

Download the VPN app.

Get the VPN application from your app store or the VPN's website.

Activate the software.

Submit your username and password.

Connect to a German server.

This process will give you a German IP address.

Launch RTL+'s website or app.

Sign in with your account.

Watch RTL+ anywhere.

Enjoy a wide variety of content wherever you are.
RTL+ Anywhere – The Full Walkthrough
We have more to discuss, including the geo-blocking problem, the channel's compatible platforms, as well as the VPN's job. You can check everything out in this comprehensive guide:
The Requirements
To unblock RTL+ in your region, make sure to have everything on the list below:
A VPN subscription.
An RTL+ account.
An RTL Plus compatible streaming device.
RTL+: The Geo-blocking Predicament
The service is a pretty cool streaming platform, and it's very affordable. At a monthly fee of €4.99, it's one of the cheaper streaming platforms out there. In fact, the content and RTL's pricing harnessed over 3.402 million paying subscribers.
The subscription can also be canceled monthly, and the first 30 days are free! However, you can't access it unless you have a German IP. In other words, if you're abroad, you're not watching!
You see, just like most streaming services, RTL+ applies geo-blocking, which restricts users' access based on their location. Once you launch the service, it will examine your IP address to determine your whereabouts.
If you're not within German borders, you'll be blocked almost instantly. Instead of your video, this is the error message you receive:
"DAS TUT UNS LEID! Einige Videos unseres Angebotes können wir aus rechtlichen Gründen nicht in allen Ländern außerhalb Deutschlands zur Verfügung stellen. Das gewünschte Video gehört leider dazu. Solltest Du dich entgegen unserer technischen Prüfung in Deutschland befinden, findest Du hier weiterführende Informationen. Wir danken für dein Verständnis!"

Not only can't you access any video, but you won't be able to sign up for the service if you're abroad. Luckily, with the steps provided above, you can bypass geo-restrictions and watch the service anywhere.
Why Should You Use a VPN?
Alternative question: Why aren't you already using a VPN?! We use the internet for everything. You can order food, shop, work on your bank account, watch your favorite shows, and talk to a friend from across the globe all at the same time!
That means that you should also be looking out for your online privacy while this is happening. Cybersecurity is a big deal, and most people don't really think about that until after they've been hacked. Why put yourself through that trouble?
A VPN creates, in a way, a private network for your traffic. It re-routes your traffic through a tunnel, which hides it from any prying eyes. A VPN also encrypts your data, making it very very VERY difficult for someone to access it.
Another benefit that a VPN offers? It spoofs your IP. A VPN connection helps you unblock geo-restricted sites easily, all you have to do is pick the right server to connect to. In the case of RTL+, you'd pick a German server and get instant access to the sites and apps restricted outside of Germany.
Best VPN for Unblocking RTL Plus
Our top pick (and my personal favorite) is ExpressVPN. Now, I know it has a reputation of being a pricey VPN provider, however, the service you get and the features it offers to go above and beyond in making every penny count.
In all seriousness, ExpressVPN has a long list of features and functionalities that make the online lives of its users a lot simpler. They include:
5 Star 24/7 Customer Support services. The team is very friendly and patient. I have yet to encounter a problem that they haven't solved on the spot.
Over 2000 servers in more than 94 countries. You can spoof your IP to unblock geo-restricted content from countries like Germany and the US, and connect to servers with less traffic for faster download speeds when gaming.
256-bit encryptions for your data (Take that, data thieves!)
30-Day Money-Back Guarantee. This way, you can test it out for up to a month before deciding if you want to commit to it or not.
In case ExpressVPN isn't the VPN you want to go with, you can check out our top picks below.
Get RTL Plus on Any Device Anywhere
With a VPN and a valid RTL+ account, you can now download the app and enjoy a wide range of movies, shows, and programs. How to get the channel? Here's a comprehensive step-by-step guide:
Android
To get the RTL+ on Android mobile or TV, you have to connect to a German server and change your Play Store's region to Germany.
Once that is done, download the application on your device. Finally, launch the app, sign in with your credentials, and start watching.
iOS
On your iOS device, getting RTL+ requires an App Store region change to Germany and a German VPN connection.
Download the RTL+ application, sign in with your account, and you'll be able to stream the channel wherever you are.
Desktop
If you're using Windows or Mac, all you have to do is connect to a German VPN server. Next, launch your preferred browser and head over to RTL+'s official website.
On the top right of the screen, click on log in, enter your credentials, and start streaming.
Fire TV
To get RTL Plus on Fire TV, you should first establish a German VPN connection. After that, change your Amazon account region to Germany and get the app. Finally, launch RTL Plus, sign in, and stream away.
TVNow No More – RTL Plus FAQ Section
Want to know more? Here's everything you need to know about the German channel:
The service itself is not. However, if you're a new customer, you can benefit from a 30-day free trial.
The channel has been rebranded and is now RTL+.
What Channels Can I Watch on RTL+?
With a valid subscription, you can watch content on the following channels:
RTL
Vox
RTL II
Nitro
N-TV
RTLplus
Super RTL
Toggo Plus
NowUS
WatchBox
What Devices Can I Watch RTL+ on?
You can stream RTL+ on Android, iOS, PC, Mac, Fire TV, as well as Android TV.
RTL Plus Anywhere – Final Thoughts
One of the things we find incredibly annoying when we travel abroad is losing access to the content that we watch on a daily basis.
However, with VPNs and IP spoofing, you'll never once have to worry about feeling homesick for your programs again. If you have any additional questions, make sure to contact us in the comment section below.