How to watch DR TV outside Denmark
|
Can I stream DR TV outside Denmark? DR TV is one of the most popular channels in Denmark. However, it restricts its access to viewers in the country only.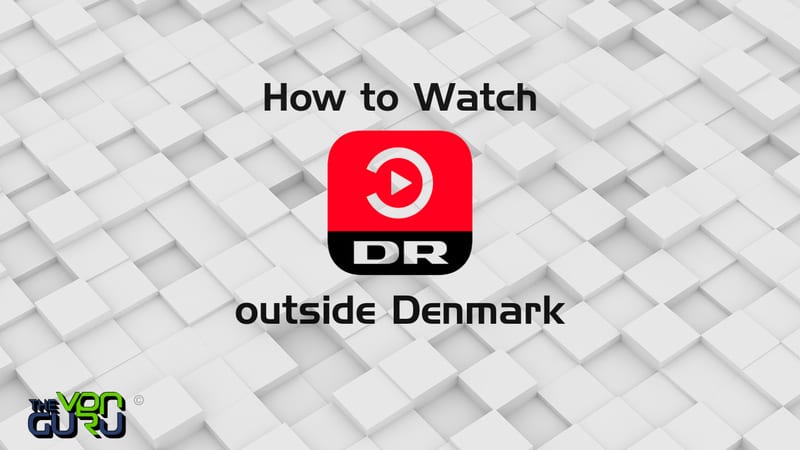 If you are a Danish ex-pat outside Denmark or live outside in countries such as Sweden, Finland, Italy, Australia, Spain, France, UK, or the USA, you won't be allowed to watch DR due to geo-restrictions.
That changes now. Follow the steps presented in this guide and learn how to unblock DR TV anywhere in the world.
Unblock DR TV Anywhere – Quick Guide
Time needed: 4 minutes
Unblocking DR TV abroad requires no technical background. Just follow the steps below and you'll be able to stream DR TV anywhere:
Subscribe to a VPN service.

We recommend ExpressVPN for the process.

Download and install the VPN application on your device.

You'll find clients on Android, iOS, PC, Mac, as well as Fire Stick.

Activate the VPN app and sign in with your credentials.

You might be asked to submit a verification code sent to your email.

In the app, connect to a Danish server.

This will give you a Danish IP address.

Now, visit DR TV's website or launch the app.

You can follow the steps provided below in case you don't know how to get DR TV on your device.

Watch on-demand and live content wherever you are.

Enjoy the best that DR TV has to offer anywhere.
Unblock DR TV Anywhere – The Full Guide
Regardless of how easy unblocking DR TV is, there's a lot more to learn. We've included a detailed guide below. Feel free to check it out:
What You Need
Before you get to watch DR TV outside Denmark, make sure you have everything in the list below:
A VPN subscription.
DR TV compatible device.
Speedy internet connection.
DR TV – Geo-Restrictions Apply
DR TV is one of the most-watched channels in Denmark, alongside TV2 Play. The difference here is that DR TV is free, which can be very beneficial, considering the premium content users get.
If you've done your research, you'd know that DR was broadcasting Euro 2020 for free. However, only those residing in Denmark benefited from this privilege.
DR TV geo-blocks its content abroad, which restricts users in other countries from accessing its content. Now, there's a twist. Unlike other streaming services, the channel doesn't block everything overseas.
In fact, if you live outside of the country, you can still access some of its on-demand content. This was made clear through this message you get when you visit the channel's website or use the app abroad:
"Vi kan se, at du ikke befinder dig i Danmark. Derfor vil indholdet på DRTV være begrænset."



This translates to "We can see that you are not in Denmark. Therefore, the content on DRTV will be limited." Please note that not all on-demand content is available abroad.
As for live content, the entire thing is blocked overseas. No matter what channel you choose to watch, this error message will appear:
"Beklager. Indholdet er kun tilgængeligt i Danmark, Grønland og Færøerne."
The error informs you that this content is only available in Denmark, Greenland, and the Faroe Islands. To get around these restrictions, you must change your IP address as it's the main factor for determining your location.
The best way to do so is by using a Virtual Private Network and following the steps provided above.
A VPN's Benefits
Virtual Private Network, or simply VPN, not only redirects your traffic so that it appears to be generated from a server outside your country of origin, but it also provides online protection by encrypting your outgoing traffic. By using VPN, you can also benefit from the following features:
A VPN protects your privacy via traffic encryption.
The software hides your IP and gives you the ability to surf the web anonymously.
It allows you to unblock websites, services, and applications that are restricted to certain regions such as DR, BBC Iplayer, BEIN Sports, Hulu, and Crackle.
A VPN enables you to protect sensitive data such as bank accounts, passwords, and downloads from spies.
Choosing a reliable and secure VPN provider is the most important step when setting up a VPN. ExpressVPN provides safe, fast, and easy-to-use VPN solutions with servers all over the globe.
To make things even easier, ExpressVPN has created downloadable apps for iPhone, iPad, PC, Mac, and Android devices. Use these VPN providers to watch DR outside Denmark.
Last Updated Yesterday
Rank
VPN Provider
Link

30-Day Money-back Guarantee
Unlimited Bandwidth
Apps For All Your Devices
24/7 Live Support

Visit ExpressVPN


Visit BulletVPN



4
Unlock DR TV outside Denmark using Smart DNS proxies
Smart DNS is another alternative that allows you to unblock websites that are usually exclusively available to other regions/countries.
Smart DNS does not encrypt your data. However, it enables you to unblock services from various regions at the same time. This means that you can watch DR, BBC Iplayer, and ITV if you simply change your DNS codes. Other benefits include:
High speed access to services and websites that are restricted where you live.
Unlike VPN where you need to set up an independent VPN code for each region. Smart DNS gives you simultaneous access to website and application from all around the world. This way, you get to watch America's Hulu and Denmark's DR TV simultaneously.
Smart DNS works on almost any device such as Smart TV, iPhone, iPad, Android, PC, Mac, Xbox, or Playstation. If you change DNS on your router, all devices are supported at once.
Some ISPs implement Transparent proxies or DNS Hijacking strategies which make Smart DNS impractical. If you believe your ISP uses such policies, VPN is way forward.
All the VPNs in the list above offer Smart DNS proxy for free with every subscription. The 4 VPNs we chose guarantee you full access to DR TV outside of Denmark.
However, BulletVPN offers a 1-day free trial in case you want to try the service out. No credit card information is required, so check it out.
Streaming DR TV on Any Device
Now that you have yourself a VPN subscription and know how to unblock the channel, you have to learn how you can stream DR TV on your device.
To get the DR TV app on your Android device, here's what you need to do:
Download the VPN app on your Android and log in.
Head over to Google Play Store and get the DR TV app (No region change needed).
Connect to a Danish VPN server.
Start streaming DR TV anywhere.
If you're using iPhone or iPad, the following steps are required:
Download the VPN app on your iPhone/iPad.
Head over to your App Store and get DR TV.
Launch the VPN and connect to a Danish server.
Activate the DR TV application and start streaming.
If you're using a PC or Mac, this is what you need to do:
Download the VPN app on your device.
Sign in and connect to a Danish server.
Open your preferred browser and head over to https://www.dr.dk/
Click on DR TV.
Stream DR TV wherever you are.
Chromecast's DR TV streaming differs from all the devices here. It has no DR TV dedicated app, so you'll have to do the following:
First, install your VPN or configure Smart DNS on your router.
Next, download the DR TV app on your Android or iOS device.
Launch the DR TV app and play your video.
Hit the cast button and start watching on your TV via Chromecast.
Just like Chromecast, Apple TV doesn't have a native DR TV App. So, here's what you need to do:
Install the VPN on your router or configure Smart DNS on both Apple TV and the router.
On your iOS device, download the DR TV application.
Launch the app and play your video.
Use Airplay to cast your screen to Apple TV.
dr.dk Abroad – Frequently Asked Questions
You probably have more questions you need answers to. Don't worry, we've covered that as well.
Do I Need a DRTV Account to Stream Content?
No. You can watch all of DR TV's content without having an account. However, if you have one, you'll benefit from extra features such as continuing your video from where you stopped and adding favorites to your list.
The channel is totally free. It requires no paid subscription to watch its TV shows and live streams.
What Devices Can I Watch DR TV On?
You can watch DRTV on Android, iOS, PC, Mac, Chromecast (Casting), as well as Apple TV (Airplay).
Can I Watch DR TV on Kodi?
What Channels Do I Get on DR TV?
You'll be able to stream live content from DR 1, DR 2, DR 3, DR K, DR Ultra, and DR Ramasjang.
Is DR TV Available outside Denmark?
Yes, but not everything is accessible. You get to watch some on-demand content while overseas. Anything else, including live streaming, is blocked abroad.
Watch DR TV outside Denmark – The Sum-up
Accessing multi-regional websites such as DR TV is an easy task if you have the right guide. And now, you do. You can stream DR TV wherever you may be with ease.
We did answer all of your questions in the guide above. If you have more you need to share, kindly drop them in the comment section below.