American Netflix

has the biggest list of movies and TV shows compared to other

Netflix regions

. You can access US Netflix in a

ny country using Smart DNS proxy

. Whether Netflix is available in your country or not, it does not matter. This help guide includes info and instructions on how to use

DNS Proxy for American Netflix in the UK, Canada, Australia, Germany, Japan, or any other country abroad

.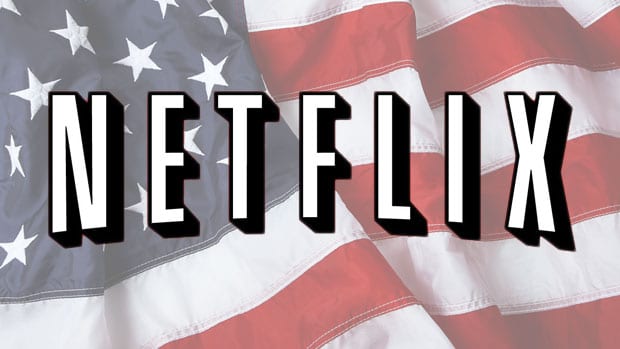 Benefits of Smart DNS
Before we go deeper into Smart DNS, you should know what a DNS server is. Domain Name System is like a phone book that translates the URLs you input in your browser into IP addresses. You might not know this, but computers don't communicate using letters as we do, they operate on digits – IP addresses. Once you type in the website's name, your computer sends to a DNS server where it gets altered into an IP. Then it's sent back to your device where the page loads. That's it.

Streaming channels can determine your location within seconds. If you don't reside within their area of coverage, you get blocked on the spot. That's where Smart DNS comes in. It changes your location so that you appear to be accessing the channel from within its region. That will trick it into giving you full access to its content.

Smart DNS Proxy channels part of your internet traffic that's only relevant to make you appear elsewhere. Anything else remains untouched including your IP address. In other words, it changes the part in the URLs that help determine your actual location. Eventually, when you configure Smart DNS on your device, you'll be able to stream any channel you want.

Moreover, Smart DNS services are well-known to maintain the perfect speed for streaming. Not to mention that when you're accessing geo-blocked content, you'll still be able to view your local channels.

Before we begin our review, let me shed some light on the top Smart DNS services to use for American Netflix.
How to Configure Smart DNS on Your Device
The process is very simple. You'll find setup guides on your provider's website depending on the device you're using. I'm going to show you an example of how to change your DNS on Mac so that you get a slight idea about the configuration technique. Here's how you do so:
First, sign up for a Smart DNS service such as Unlocator.
Once you create an account, head over to My Account.
You'll be provided with the DNS settings required to get the job done.
Now, go to system preferences.
Click on Network.
Choose either Wi-Fi or Ethernet depending on the method you're using. It's mostly Wi-Fi.
Tap on Advanced.
Now, hit DNS.
You'll find a "+" sign on the bottom left of your window. Click on it.
Enter the DNS settings provided by Unlocator and press on Apply.
You've successfully changed your DNS settings.
Best Smart DNS Service for American Netflix
You might find names on the market such as Overplay, Getflix, Unblock-US, SmartyDNS, and UnoTelly. I'll be honest, these services are pretty good. However, they lack what the ones on our list have. You have to pick a Smart DNS service that can grant you the perfect Netflix streaming experience. Not only that but if you run into trouble, the service you pick should be able to fix it one way or another. With that said, here are the top Smart DNS services for American Netflix.
ExpressVPN
ExpressVPN is one of the top VPN providers in the industry. You might wonder why a VPN is on our list when we're covering Smart DNS services. Well, most of the names on our list are VPNs that happen to offer an outstanding Smart DNS proxy. Take ExpressVPN, not only does it offer more than 2000 servers around the world, but it also protects your device with the latest security technology.

On the other hand, its Smart DNS feature – MediaStreamer, is better than most pure Smart DNS Proxies out there. It allows you access to hundreds of channels no matter where they're located. It's quite easy to set up thanks to the dozens of configuration guides provided on their official website. Even if you're not tech-savvy, you can navigate easily.

If you're looking for more, check out this full ExpressVPN Review.
NordVPN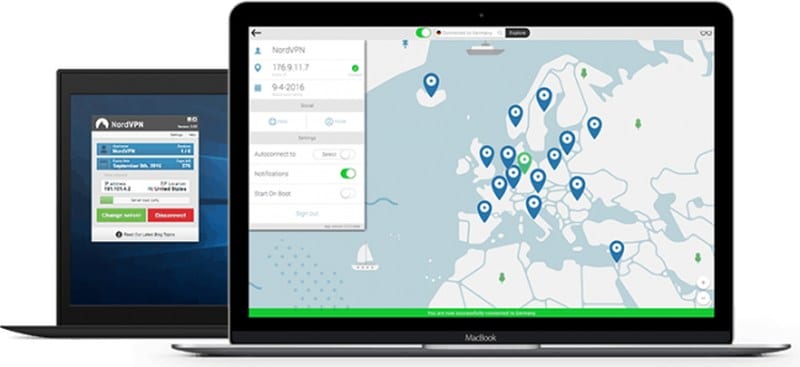 Accessing the likes of US Netflix is a piece of cake when it comes to a provider such as NordVPN. The VPN is one of the few providers who can circumvent Netflix's VPN blocks. On the plus side, it's VPN service is one of the safest of all. It offers Double VPN where you get your data rerouted through two servers instead of one. That way, you'll get double encryption on your traffic shielding you against all sorts of cyber threats.

Now, let's talk about their Smart DNS service, SmartPlay. You'll be able to tap into Netflix's US catalog with ease no matter where you might be. Just a few DNS adjustments on your device and you'll be streaming in no time.

In case you were wondering if Smart DNS is safe or not, you can always use their VPN service that includes CyberSec. That way, your device will be protected against viruses, malware, or any malicious software to ever exist.

To learn more about this VPN, take a look at our NordVPN Review.
BulletVPN
BulletVPN is a new VPN provider with a decent server network. You'll find more than 50 servers scattered around 30+ countries around the world. Compared to the others, this is a low amount of servers. However, it has access to Netflix despite the channel's best efforts to block out VPNs.

BulletVPN offers unmatched speeds, a critical factor when considering data-heavy streaming services – think HD video. Therefore, you can subscribe to Netflix's HD plan without having to worry about buffering issues. This VPN also offers a 30-day money-back guarantee. So, you can test out its services and get your money back in case it doesn't live up to your expectations.

This VPN provider made it on our list because it also includes free DNS Proxy. You'll be able to unblock dozens of channels no matter where their area of coverage is. Just follow the guides provided on their website and you'll be watching US Netflix wherever you are. For more info, check out our BulletVPN full review.
SurfShark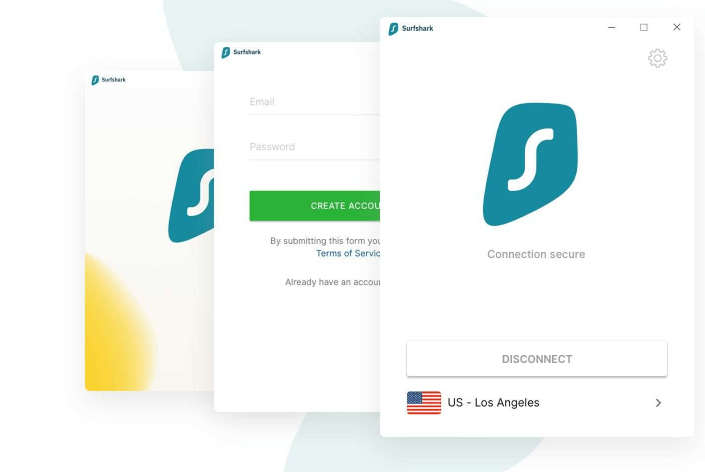 Unlimited devices. That's the first thing that catches your attention when you check out SurfShark. This VPN service provider makes a very good impression when you take a look at their website. They have friendly customer support and more than 800 servers across 50 countries.

As I mentioned, you can benefit from a VPN connection on an unlimited number of devices using one account. That's a feature none of the top providers offer to their users.

Recently, this VPN launched its Smart DNS service, which means that you can access channels like American Netflix without having to go through low internet speed due to encryption. However, even as a VPN, it was one of the few that were able to unblock US Netflix abroad.

For that, this VPN earned the respect of so many streamers that doubted the newcomer at the beginning. In addition, they offer easy-to-use apps for Windows PC, Mac, Android, and iOS. If you want to know more, here's SurfShark's full review.
Unlocator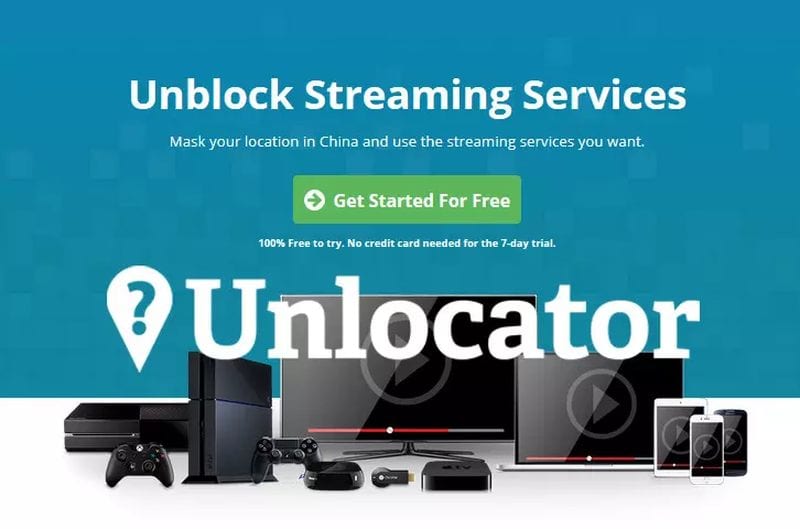 Unlocator is a Danish Smart DNS service that's run by Linkwork. They were a pure Smart DNS service until they added a VPN service lately. Their Smart DNS allows you to switch your Netflix region back and forth. Using one Netflix account, you can access US Netflix in the UK, Canada, Australia, Germany, and elsewhere abroad.

If you think that changing DNS on your devices can be a bit daunting, Unlocator has videos and setup guides for all streaming devices to help you out. It only redirects part of your traffic. Therefore, you'll experience zero Internet speed loss.

With over 230 channels, Unlocator has the biggest list of unblocked streaming services. Their list includes Netflix, WWE Network, Hulu, Vudu, Sling TV, BBC Iplayer, HBO GO, CBS All Access.

Their free 7-day trial meant I had nothing to lose. So I decided to give them a try. I've been impressed by their service for a number of reasons. Unlocator's DNS codes work on all streaming devices. You can unblock American Netflix on Android, iOS, PC, Mac, Xbox, PS4, Chromecast, Apple TV, Fire TV, and Roku.

Unlocator's Smart DNS service does not change your IP address. Thus, you'll still have access to all local websites and online services. Check out Unlocator's review and give it a test drive if you want.
VPN for American Netflix – Smart DNS Alternative
Some ISPs use DNS Hijacking or Transparent Proxy  (Mexico, Thailand, and Singapore). You can use a VPN provider like ExpressVPN "30 days no questions asked money back guarantee" instead of Smart DNS to unblock US Netflix overseas. Using a VPN will elevate your security, so you'll be killing two birds with one stone.

You get to unblock American Netflix just by clicking on a US server. After that, you'll receive a US IP address that allows you to tap into Netflix's US library. Don't forget, all the VPNs on our list work well with Netflix, so don't go and choose a free service.

Some of you care about their online security more than they do about streaming. That's why they use a VPN service. Is Smart DNS safe? Well, it doesn't add an extra layer of protection, but does jeopardize your information? It's like your accessing the web without a VPN, that's all. It doesn't harm you on its own.
Best Smart DNS Proxy for American Netflix – Summing Up
What Netflix offers in some countries completely differs from what it gives its users in the US. Every country has its own catalog of content. But why would anyone settle for a small catalog when they can get the biggest one? All you have to do is configure Smart DNS using one of the services we covered in this review and you're done. If you want to check whether it worked or not, search for Star-Crossed – The CW Series. If you found it, then you've successfully unblocked US Netflix in your region.