Voice Data Fone, Vodafone. This is what founders Ernest Harrington and Gerry Whent had in mind when they were thinking about what to call their mobile radio division as it branched out from its parent electronics firm, Racal Limited. The two went on to guide and see through Vodafone as it expanded into one of the best mobile providers in the world, and their success has seen them expand their operations through various other outfits in different countries. As one of the pioneering mobile network providers, Vodafone offers all the services you would need to make full use of your device, and this includes a well throughout Internet access package.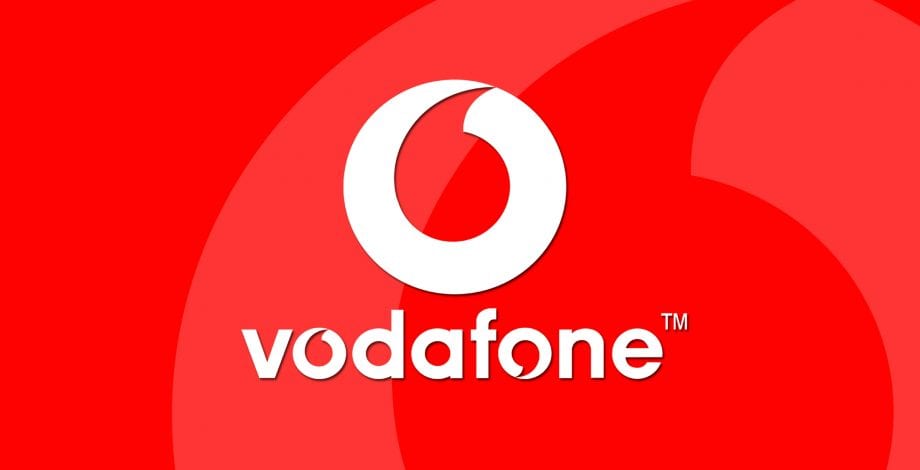 Best Vodafone VPN Summed Up
In case you already know what VPN brings to the table and don't want to go through the whole review below, we've summed up the best VPNs for Vodafone here for you:
Vodafone Blocking Websites?
Vodafone offers packages that allow consumers to log onto the Internet, though their usage policies have come under scrutiny a couple of times over the recent years. In 2014 for example, Vodafone was found to have blocked access to the Chaos Computer Club website, probably because they happened to be the largest association of computer hackers in Europe.
Members of the association came out to express their frustration by stating that most of the structures put up to censor harmful pages on the Internet will always be wrongly used for political motives. There have even been cases where customers have reported being unable to access certain sites after their devices went through an automatic security update.
These are all situations that would be quite unpleasing to find yourself in the middle of, mainly because you can't even predict when exactly a form of restriction may be placed on your connection. As a customer who has already grown accustomed to Vodafone's service, looking for another less restrictive mobile provider to sign up with likely won't be at the top of your mind. There's only one other sure way to prevent any sudden website block and unregulated Internet censorship by your provider, and that would be through the use of a top VPN service.
Using A VPN On Your Vodafone Network
Setting up a VPN on your phone or network-enabled mobile device isn't as technical as you might first think. You'll just be setting up a service that provides unrestricted access to websites by rerouting your traffic to their encrypted remote servers.
By doing so, your connection gets both secured and hidden, meaning you'll then be able to surf the web anonymously without anyone knowing about what you're up to. Your ISP, or in this case, you're mobile carrier will remain in the dark about what you're doing online, so they won't be able to impose any restrictions on your use.
Signing up with a VPN service also means gaining access to any geo-restricted websites that you might not have had previous access to. If you're not familiar with such, geo-restricted sites are the type that grant you access based on your location. Once you establish a connection with a remote server, your IP address changes from that which shows where exactly you're based, to the one that reflects the location of the server you've connected to.
When making the decision about which VPN service to subscribe to, you may be tempted to sign up with these free providers we're sure you've come across online. We'd like to caution you against using free VPNs because they're known to monitor, store and sell out your browsing history to third-party buyers. Instead of turning to providers that won't charge you but will cause a ton of frustration, consider signing up with services that will offer great value for money, and will always have their customer care desk ready to sort out any of your issues.
The Best VPNs for Vodafone
We've already done the groundwork on the best possible services you ought to subscribe to, and we've also included a brief overview of each of them to help you make an informed choice. Have a look:
1. ExpressVPN
ExpressVPN is one provider that you ought to subscribe to if you're looking for best-in-class protection and a top-rated customer-care experience. This provider promises to deliver military-grade security, courtesy of their OpenVPN-centered 256 bit AES encryption. Through their over 2000 servers, subscribers are guaranteed access to geo-restricted content regardless of where it's based.
Whatever they choose to access remains known only to them since ExpressVPN has a strict zero-logging policy that is well upheld. Their VPN apps are also designed with the first-time user in mind, and the service provides versions that are compatible with Windows, iOS, or Android-based mobile devices.
If you have multiple devices that all happen to run on different software, ExpressVPN allows you to protect all of them since one user is entitled to up to 5 simultaneous connections. ExpressVPN also allows you to run their service even in the most Internet restrictive regions thanks to their Stealth Servers.
These special groups of servers allow you to surf with VPN undetected, and to get through any firewalls set up to deny users access to certain sites and channels. You can get to learn a lot more about ExpressVPN and what they offer through our detailed review, or you can also opt to sign up for their 30-day money-back guarantee to test things out firsthand.
2. BulletVPN
BulletVPN promises that their service will help you do exactly what their website states, browse with the speed of a Bullet. The service offers hundreds of IPs for its users to choose from, and also openly supports Peer Peer file sharing.
This Estonian-based provider is also one of the few that can unblock channels with tough VPN bans. This gives them a significant advantage over other providers since 50% of VPN users operate such a tool for entertainment purposes.
As mentioned, BulletVPN reflects excellent speeds. This is the actual reason why online gamers prefer their service; theirs is way less likely to induce any form of lag during gameplay.
BulletVPN also allows for the most recorded number of multiple connections, thanks to their support of up to 6 simultaneously connected devices. These devices don't even need to run on the same platform to be supported; the BulletVPN app is available in versions that can run on Android, iOS, or Windows-based devices.
We've covered a bit about BulletVPN in this brief outlook, but to know even more about the service, we suggest you go through our in-depth BulletVPN review. 
3. NordVPN
NordVPN is especially known for its wide range of features that add fairly well to its capacity to secure your connection. The service has a class-topping 4000+ server count, which is by far a lot more than what we've been able to find with other providers. Such an expansive network ensures that you'll find no barriers as you try to connect to any of your remote websites, and also allows you to choose the specific servers you'd want to use depending on what it is you're up to online.
The service generously allows subscribers to connect up to 6 simultaneous devices, all of which will allow for unlimited server switching. The service also offers a double encryption service, where your traffic will be secured and transmitted through two servers instead of one. NordVPN's additional features include an Internet Kill Switch, which automatically shuts down your Internet connection in the event that the VPN service becomes compromised.
NordVPN's convenient base in Panama means they'll not be recording or even sharing your browsing history with any data regulatory body since the region is not within any of their jurisdictions. We've prepared a detailed NordVPN review that you can go through to learn even more about NordVPN, or better yet, you could sign up for their 30-day money-back guarantee to see yourself what they're all about.
Wind Up On The Best VPN for Vodafone
Like most well-known networks, Vodafone tries to filter out inappropriate content from the Internet to protect younger subscribers, but sometimes their methods get out of hand and end up blocking normal sites that users are already used to. Since it's difficult to know whenever this might happen, it's best to sign up to a VPN service to stay covered. ExpressVPN, BulletVPN, and NordVPN are great providers to start with, and we do guarantee that they are some of the best VPNs for Vodafone.
Best VPN for Vodafone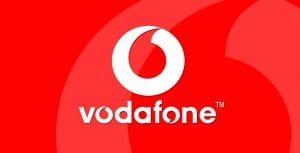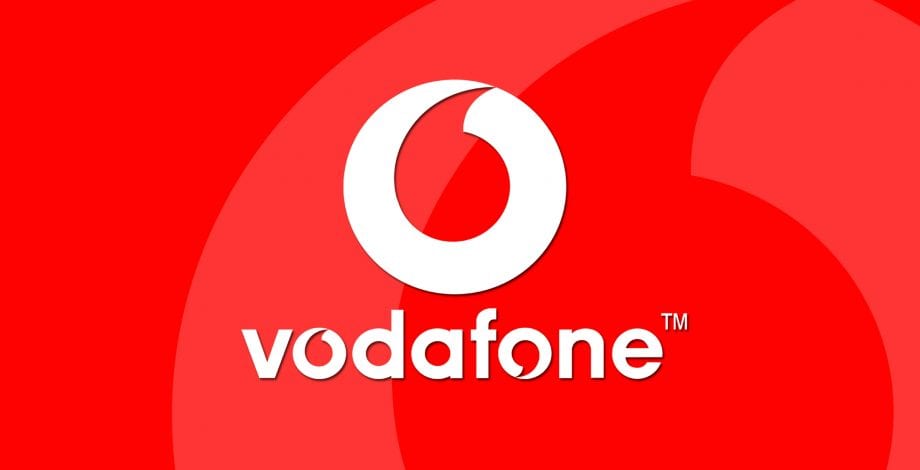 Name: ExpressVPN
Description: If your current mobile carrier is Vodafone, we highly recommend choosing ExpressVPN as your VPN service provider, regardless of which country you currently reside in.
VPN Apps

Access Blocked Content

Speed

Support

Refund Policy