Cryptocurrency has been a hot topic for quite a while now. Ever since the most popular and payable cryptocurrency Bitcoin reached its maximum of almost $20,000 in December 2017, the world couldn't stop discussing the subject. Many have made a lot of money during that time and even afterward, and a few have become extremely rich thanks to Bitcoin. But the question is: Is it really worth it in 2020? If you're interested in knowing more about cryptocurrencies, you've come to the right place!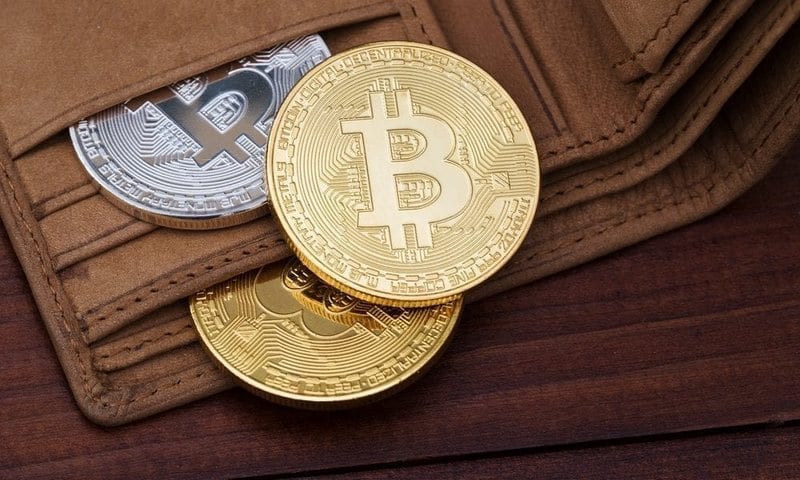 Cryptocurrency in 2020 – A Quick Intro
Today, Bitcoin and the other 3,000 or so cryptocurrencies mostly (but not always) have a steady price, and the market cap of the entire crypto market usually revolves around $220 billion.   
Many people still use Bitcoin and several other altcoins (alternative versions of Bitcoin, which is still the main and the first cryptocurrency). Some swear that their time is yet to come, some dismiss them as a passing trend, while most people still don't have a properly formed opinion. 
In this article, we'll cover the following:
What cryptocurrency is and how it works

The leading cryptocurrencies you should know about

Is cryptocurrency used today?

The positions governments across the world have on cryptocurrency

The opinions of notable people on cryptocurrency
Can you make money on cryptocurrency today?
All in all, we'll strive to cover everything important you need to know about Bitcoin and other worthwhile altcoins. By the end of the text, you'll know exactly whether or not using and trading cryptocurrency is still worth it in 2020. Let's begin:
Cryptocurrency Explained 
The whole crypto story started in 2008 when a mysterious person by the name of Satoshi Nakamoto invented Bitcoin. Bitcoin started to grow slowly. Still, in time, it turned to what we know today and affected the creation of other popular altcoins.
The cryptocurrency was essentially created to make a decentralized currency that can be used online as a medium of exchange. In many ways, it was envisioned to function as gold does, but without the actual physical medium. 
The main breakthrough of crypto's invention was the fact that it was the first technology that could solve the Double Spend Problem. This aptly named problem is the possibility that actual money can be used more than once online. Two ways are used to solve the problem:
Banks take care of this by having a closed-off, protected system that keeps track of transactions. However, the system can be breached by hackers. What's more, the banks themselves can't always be trusted to have all the control over the money we use. The evidence for this problem was witnessed by many during the economic crash of 2008.

Bitcoin and other altcoins deal with the Double Spend Problem in a different, possibly revolutionary way. They use the technology we now know as the blockchain. The blockchain effectively makes all crypto transactions public, without revealing personal details, of course. That way, all transactions are transparent and not controlled by anyone. No hacker can use the same amount twice, because all transactions are visible on the web. Naturally, there's more to it, but in an effort to save time, we recommend you

watch this video

. 
All in all, even though many people don't believe in Bitcoin or other coins, the technology behind them is more than useful. Efforts exist across the globe to utilize blockchain technology as it's security is basically foolproof. However, we are not here to talk about that, and only time will tell if blockchain will be used all over the world.
The Major Cryptocurrencies You Should Know About in 2020
There were 3013 cryptocurrencies listed on the coin market at the time of writing of this piece. However, not all are worth it. No, scratch that, most of them are worthless and should be discarded. Some are even a downright bad investment.
Only the top 100 or so (when looking at their total market cap) are worth anything. Bitcoin is still the king, and it's worth knowing about by default. However, there are several other altcoins. 
Before we get into them, it's vital to know that the prices of these altcoins are very volatile. Cryptocurrencies are, by nature, unpredictable and subject to extreme fluctuations. Those looking to get into crypto need to be aware that this has always been the case and is unlikely to change any time soon. Shrewd investors can make a lot of money on crypto by investing when the price is low and selling when it's high. 
1. Ethereum
Etherium is the number two crypto in the world. Its price has been going between $150 and $300 or so, lately. With a few significant crashes from time to time, the price is mostly there. 
Most consider it the second-biggest coin in the world, and it mostly is when looking at its total worth. It ushered in the age of initial coin offerings or ICOs. ICOs are a whole different story, and if you want to know more, you should take a look at this article. 
Etherium is basically a decentralized platform that enables certain apps to run. It's thus mostly used by developers looking to create and run apps on the platform, but also by investors looking to buy and sell the cryptographic token that exists on the platform called ether.
2. Litecoin
Litecoin is often described as ''the silver to bitcoin's gold''. It's in many ways the same as Bitcoin, but it's generated much faster and offers faster transaction confirmations. 
At first, it was used by developers only, today Litecoin is increasingly being used by merchants across the globe. Its popularity is likely to continue rising as well. Its price has been below $100 lately, but it's expected to rise again as it has in the past.
3. Ripple (XRP)
XRP has long since been the third biggest coin in the world, right after Bitcoin and Ethereum. The difference between it and many other coins is the fact that's XRP is not minable. 
Ripple is mostly used by banks looking to conduct much of their operations in real-time, offer transparency to users, and lower the costs. The coin has been mostly successful, but its price is always low. It's usually half a dollar or less, but there are plenty of XRPs in circulation.
4. Bitcoin Cash
Bitcoin Cash (BCH) came to be due to a split in the Bitcoin community. Bitcoins have a strict limit when it comes to the size of blocks, but those using Bitcoin Cash today want the limit to be larger, which is what BCH allows. There are other technical differences between the two, but in most regards, they are very similar. 
Though the price of Bitcoin Cash has mostly been going down since the famous December of 2017, many still believe in it. There's a reason for it as well, as the price reached a low of around $100 in early 2019, but it is now above $200 and is likely to rise again. 
5. Cardano
Cardano or ADA was developed by a co-founder of Ethereum. It's in many ways similar to Etheruem and has most of its benefits. However, it offers a lot more as well. The coin is seeking to solve many problems in transactions today and has largely been successful. For example, it cut down the time of international transactions from days to mere seconds. 
Like XRP, the price of ADA is low. Most of the time, it's worth only a couple of cents. 
In addition to these altcoins, several others are still important today:
Zcash (ZEC)

Basic Attention Token (BAT)

Eos

Dash

Monero (XMR)

Neo

Tron (TRX) 
How Much Will Cryptocurrencies be Used in 2020?
Despite the crash of 2018 and low improvements in their value in 2019, cryptocurrencies are still used. What's more, they are advancing. Companies are getting in on it as well. 
The biggest player is undoubtedly Facebook and Mark Zuckerberg behind it. They are developing their own coin called Libra. They plan to enable people to send money with zero fees.
You will also be able to spend it like regular money in online stores. Several companies are joining Facebook in this endeavor, and there's a strong possibility that Libra will become a significant player soon upon its release. 
Besides that, we can also look at the numbers to see that crypto still has a say. What's more, it's likely that this story will only improve as time passes and more people start using Bitcoin and other altcoins.
Facts in Numbers
Around 8% of Americans use cryptocurrency, which looks like a small number, but it's definitely not negligent. Especially when you consider the fact that the popularity of coins will only rise as it's the younger generations that are using them.
17% of Millennials prefer crypto owning and some 9% of Generation X. The number in the Baby Boomer population is much lower, with barely 2% of them caring about cryptocurrency. 
According to Statista, there are around 5.6 million users of Coinbase – the world's leading platform for crypto trading. However, the clearest number that points out to the ever-rising popularity of cryptocurrency is the fact that there are more than 42 million Blockchain users worldwide at the moment. There were barely 9 million of them in 2016, only three years ago. 
What Are Governments Doing About Cryptocurrencies?
Cryptocurrency is undoubtedly an attempt to make money decentralized, but governments still want to have a say in it. If they can't control, then they'll surely make some rules about it!
Not to smear any government, but it's still a fact that each country of the world has its own stance on cryptocurrency. Some ignore it, some forbid it, andsome wholeheartedly embrace it. Whatever the case may be, you certainly need to know about it. 
We can't cover all countries, so if you want to have a detailed account on this subject, take a look at this report. 
Bitcoin and several other vital altcoins are primarily ignored by governments, which means that there are not many rules that govern the use of cryptocurrency.
Cryptocurrency – Completely Legal
The fact that crypto is decentralized and anonymous naturally means that it's often used by criminals. However, that doesn't mean that this is common.
On the contrary, crypto is mostly used by regular people like you. As for the countries that consider the use of cryptocurrency legal, but don't have too many laws about it, these are mostly western nations:
USA – the country is generally ok with crypto, and Bitcoin and other coins are increasingly being used across the nation.
Canada – similarly friendly stance like the USA. Both countries still strive to limit the use of crypto for illegal purposes.
Australia – views Bitcoin like any other currency.
The European Union – no clear stance on crypto, but most EU nations are open to its use.
Singapore – wholeheartedly accepts crypto
Some countries have a negative stance on crypto:
China – Bitcoin is banned, and cryptocurrency exchanges are illegal.
Russia – no stance on crypto, but its use as a payment method is illegal.
Vietnam, Columbia, Bolivia, and Ecuador – Bitcoin and cryptocurrency exchange is effectively banned
As you can see, even though cryptocurrency is now a decade old, most countries still don't have clear laws and rules regarding its use. However, Bitcoin and other cryptocurrencies are often used by many major companies. Many companies now include the option of making payments with Bitcoin in their online stores (including VPNs), and an increasing number of physical stores are doing the same. 
What Do Notable People Across the Globe Think of Cryptocurrency?
Just as it is with governments and companies, individuals have views about cryptocurrency as well. That's why we wanted to give you a quick overview of who are some prominent figures and influential people supporting or criticizing crypto.
The Supporters:
Robert Shiller – Nobel prize-winning economist
Howard Schultz – Chairman and Founder of Starbucks
Elon Musk – entrepreneur, Founder, and CEO of Tesla and SpaceX
Jack Ma – Founder of Alibaba Group – supports blockchain, not Bitcoin
Peter Thiel – billionaire venture capitalist
Richard Branson – Founder of Virgin Group
The Critics:
Bill Harris – former CEO of PayPal
Donald Trump – the 45

th

President of the United States, businessman, and television personality

Bill Gates – Co-founder of Microsoft
Warren Buffet – Founder and CEO of Berkshire Hathaway
Xi Jinping – President of China – surprisingly likes blockchain, but not Bitcoin and cryptocurrency in general
Predictions for Cryptocurrencies and the Crypto Market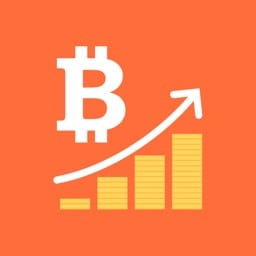 It's almost impossible to make any accurate predictions for something as volatile and subject to change as the cryptocurrency market is.
For example, during the time of writing of this article, the price of Bitcoin, Ethereum, and several other altcoins changed significantly.
It went up and down several times, at one point, even growing by some 30% or more to reach prices these coins had a couple of months ago.
All in all, it goes to say how impossible it is to make any valid predictions about the crypto world. However, there are many people with a lot of opinions on it. A lot of them are people whose opinions should be valued when it comes to things like these.
Many usually state that crypto will fall apart. Many economy experts and major investors like Warren Buffet, for example, believe that Bitcoin is a bubble that's going to burst at any moment.
However, several other notable millionaires like John McAfee, the founder of McAfee cybersecurity software, believe that Bitcoin will reach hundreds of thousands of dollars in worth.
More specifically, he believes that Bitcoin will reach $1 million by the end of 2020. The owner of Snapchat Jeremy Liew is more realistic or maybe pessimistic as he believes that the price will reach half a million by 2030.
Whatever the case, a big part of these people are enormous supporters, while others are massive critics of Bitcoin and the rest of the cryptocurrency market. There doesn't seem to be a place in between. 
No one can tell you for certain, but what we know for sure is that the blockchain technology will become a lot more accessible and more used as time passes.
This technology is simply too useful for it not to become more used. Plus, many companies, banks, and governments are either experimenting with blockchain technology or are already starting to adopt it. 
Another thing that we can state for sure is – bitcoin and the crypto market are here to stay. Whatever their worth will be in the near future, it won't go away, that's for sure. 
Can You Still Make Money from Cryptocurrencies? 
The short answer to this question is yes; you definitely can. However, it always depends on:
How willing you are to gamble – as investing in volatile things like cryptocurrency is essentially a gamble

How much money you have for investing

The amount of patience you have

The amount of luck you have
All in all, it's not a sure thing, but if you're willing to try it, it's best to be ready to invest only what you can afford to lose. Plus, be prepared to invest and wait for a long time, or as the people in the crypto world would say – invest and hold (hold, in translation).
If you're sure you want to try it out, take a look at this article that explains the basics. Remember one important thing – don't get into this until you have as much knowledge as you need! 
The Bottom Line – Is Cryptocurrency Worth It or Not?
As we've already said, the one thing we know for sure is that cryptocurrencies aren't going anywhere. The technology behind them is extremely useful, and the coins themselves are more and more used by people around the world. So, no matter where their prices go, they are not going to go away.
So, to answer the main question – crypto is worth it for people ready to invest time and money. Plus, if you are willing to gamble, then you should definitely try it out (not that I encourage gambling). Those who are not willing to get into something that's completely certain should avoid crypto entirely.
All in all, the decision is yours and yours alone. You can tell me what you think about Cryptocurrency in the comments below. Maybe then, we can discuss the pros and cons of it.