How to get a Danish IP address outside Denmark? The Danish government has high aspirations when it comes to improving the Internet infrastructure. It is also said to be the place with the best quality of life and the happiest people on Earth. Given that, it's hard to believe why people would leave Denmark and go live abroad, but many of them -for whatever reason- still do. However, just because they're outside Denmark doesn't mean they can't stay connected to it. For them, television is their best bet at reconnecting. But first, there are some geo-restrictions they must bypass in order to get back in touch with their beloved country.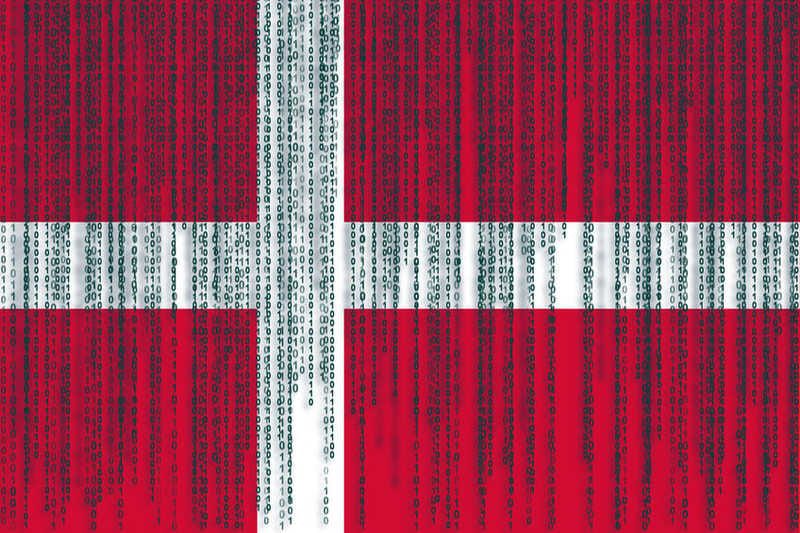 The Danish expats who want to watch Danish television on online Danish websites abroad have to use a VPN to access these sites. VPN is significant because its the tool that's going to provide them with a Danish IP address that will help them access sites such as DR TV, Viaplay, DPlay, YouSee, and many others. Read the article below to learn how you can get a Danish IP address outside Denmark using a VPN on PC, Mac, Android, iPhone, iPad, Apple TV, and Firestick.
How to Get a Danish IP Using a VPN
If you're still hung up on your Danish TV, and you refuse to settle for the content you're currently provided with where you are, then you need a VPN. The VPN will provide you with the Danish IP address that is needed to unblock the channels, sites, and services thus, allowing you to access your favorite TV programs, movies, and shows as if you are still physically located in Denmark.
The virtual private network creates a digital tunnel through which all of your data passes through and gets encrypted. It uses security protocols making it a secure method for accessing restricted content on the web. The VPN will ensure that all the sites you access are unable to track your actual IP address. So you're basically invisible online. Take a look at what you need to do to get a Danish IP address outside Denmark:
Sign up with a VPN provider, preferably ExpressVPN.
Download and install the VPN application on your PC, Mac, Android, iOS device.
Launch the VPN application and sign in using your VPN account.
Now, connect to a Danish VPN server.
You'll be provided with a Danish IP, that will make it look like you're in Denmark.
Enjoy your unlimited access to Danish websites, services, and channels.
To secure an IP change, you'll need a good service provider, and ExpressVPN is more than capable of making that happen. ExpressVPN offers some great features and quality services that give it a competitive edge in the market. Despite being one of the best service providers, it's not the only one that can get you a Danish IP. In the table below is a list of the other VPN service providers that you can make use of to change your IP. Plus, we've also published a detailed best VPN for Denmark review read our article here.
Why Need a Danish IP?
Danish expats know better than anyone how much they're in need of their local Danish IP abroad. Wherever they're located, they can't access channels like DR Ramasjang, DR K or 6'eren unless they appear to be connecting to the Internet using a Danish IP. Such geo-restrictions can only be bypassed with a VPN service provider. Though the Danish IP can get you all the Danish content abroad, it can assist you in other areas as well. This is how people can benefit from getting a Danish IP address outside Denmark:
Access Geo-Restrictions
To watch your favorite TV from Denmark, you'll have to own a Danish IP. You need to trick the website or service you're trying to access by showing them that you are located in Denmark, which can be done using a VPN.
Security
No matter what country's IP you're getting, changing your actual one can improve your security. Browsing the web with an IP different than yours provides with anonymity and privacy. Use a foreign IP address so that you become untrackable and harder to identify online.
Learn Danish
The best-proven ways to learn a language is by immersing yourself in it. Everyday practice is necessary to activate the language learning process. So if you want to learn Danish, you'll have to surround yourself with speakers of the language. But, since you're no longer in Denmark- where speakers of the language reside- you'll have to make use of all the Danish TV you can get with your Danish IP.
Shop for Less
When you want to shop online, the website you're on tracks the IP address of your computer. The price of the item you want to purchase varies based on your location. If the online shop is based in Denmark, and you're in let's say Canada, you'll have to pay extra due to territorial access restrictions. You can avoid paying the extra charge if you get yourself a Danish IP.
Get a Danish IP Address
People wanting a Danish IP address are usually those who have left Denmark and are living abroad. For them to revive their Danish identity without moving a muscle, they'll only have to change their IP address. Getting a Danish IP couldn't be easier with a VPN service provider. So go ahead, access your favorite websites and channels and browse the web anonymously outside Denmark with a VPN. Which one is your best pick? Let us know in the comment section below.