How to Watch Xumo TV Outside the US
|
Everyone is a fan of anything that comes for "Free," and in the world of streaming, Xumo is the free service everyone's looking for. Without paying a penny, streamers get to access live and on-demand content from channels all over the world. That said, we can state that Xumo is one of the best TV networks available in the US. Emphasis on "the US" as the service is only accessible there.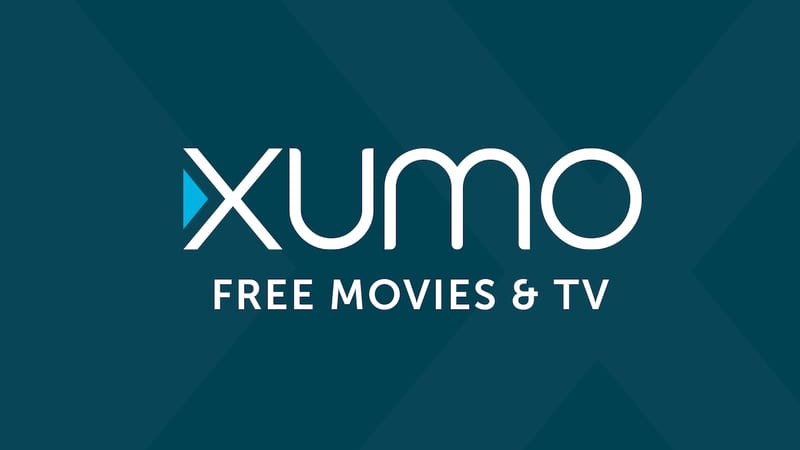 Such a streaming service is a must-have, but geo-restrictions won't allow users living abroad from accessing its wide range of content.
Well, that's about to change once our readers go through this guide. Here's how you can watch Xumo anywhere in the world.
Xumo Anywhere – Quick Guide
Time needed: 4 minutes
Let's cut straight to the chase. To unblock Xumo outside the United States, the following steps should be taken:
Subscribe to a VPN service.

For efficient connections in the US region, we recommend ExpressVPN.

Get the VPN application.

Download and install the VPN client on your Android, iOS, PC, or Mac.

Activate the app and sign in.

Enter the credentials you used to subscribe and click on Sign in.

Connect to a US server.

This will grant you an American IP address.

Launch Xumo's website or app.

A detailed guide on "how to install Xumo on any device" is provided later on in the article.

Watch Xumo anywhere outside the US.

Stream Xumo's content wherever you may be.
Watch Xumo Overseas – The Full Walkthrough
Do you want to know more about how geo-blocking works? Are you still wondering how to get Xumo on your device? Then make sure you read the following comprehensive guide/review:
The Requirements
To unblock Xumo outside the US, you'll need everything on the list below:
A VPN account.
Xumo-compatible device.
A speedy internet connection.
Xumo – A US-Based Streaming Service
Xumo has witnessed a tremendous increase in its viewership ever since it saw the light in 2011. As of 2020, the channel stated that it had more than 10 million users after adding distribution deals with LG and Comcast Xfinity.
According to Xumo CEO Colin Petrie-Norris, Xumo's success is due to several factors:
"We attribute Xumo's tremendous success to several factors—a focus on delivering free, best-in-class content to a rapidly expanding consumer base, and by providing significant opportunities to advertisers who leverage our insights to engage highly segmented audiences in more targeted, measurable ways."
However, as grand as the channel may be, it's only big in the United States as it's only accessible there. Anyone living abroad can't view its content due to geo-blocking.
This mechanism restricts users' access based on their location, i.e., their IP address. If it's not an American IP address, streamers are bound to receive an error message that looks exactly like this:
"Xumo is currently only available in the United States. If you're in the United States and are having problems accessing this site, please visit www.xumo.com/suppport."
Your IP address dictates what you get to access online and a simple alteration that allows several infinite opportunities, including easy access to Xumo abroad.
There's one way to that, and it comes in the form of a Virtual Private Network.
Xumo TV – From the US to the Whole World
As we mentioned, a Virtual Private Network is all it takes to access Xumo overseas. It's a tool that was created to enhance users' security and privacy, as well as change their location to a country their choosing.
A VPN works by rerouting the users' entire traffic through a private tunnel, encrypting it in the process. It also cloaks their IP address and replaces it with one based on the location of the server they connected to.
Once the connection is established, users will appear as if they're browsing the web from the selected country, granting them access to any online-restricted content in the area.
For example, Xumo is only available in the United States, which means that it requires an American IP address. By choosing a VPN server in the US, such an IP can be easily acquired. As a result, Xumo will be accessible, no matter where the user's physical location is.
Since there are a lot of VPN providers out there, picking the right one can be a bit daunting. This is why we recommended ExpressVPN since it showed excellent performance while we were running it through our strict evaluation process.
However, it wasn't the only one capable of unblocking Xumo abroad. Three more VPNs proved to be as effective as ExpressVPN did, and we've rounded them up in the table below.
A Kodi User?
Kodi is a very popular streaming hub that hosts hundreds of channels and services, all available in one place. With a push of a button, users can navigate and switch between several add-ons in seconds.
The platform has more than 38 million users of Kodi in the world, which sounds like a reasonable figure given that Kodi has been around for around 15 years in various guises, including during its XBMC branding.
Aside from its own app, Xumo has a dedicated add-on on Kodi, which is why we came up with this part. We have to note that the add-on is also only available in the US, which requires the above steps as well.
What You Need to Do
If you don't know how to install the Xumo add-on on Kodi and want to view it outside the US, follow the steps below:
First, launch the Kodi application on the device you're using.
On the right side of the screen, click on the Add-ons section.
After that, tap on the Package Icon on the top right of your Kodi screen.
The next step would be clicking on "Install from Repository."
On the following page, select the option: "Kodi Add-on Repository."
Navigate through the options until you find "Video Add-ons." Click on that.
A whole list of add-ons will appear now. Scroll down to the "Letter X" part and select Xumo.
The next part is quite obvious. Hit the Install button on the bottom right of the screen.
Once you hit install, a pop-up window will show up, highlighting details about the Xumo Add-on. All you have to do is tap on OK.
Wait a few seconds for the Add-on to complete its download and installation and then head back to the home screen. Now, select Add-ons followed by clicking on Xumo.
If you live outside the US, you must now use your VPN and connect to an American server. For those who reside within the States, you don't have to do anything. Either way, enjoy Xumo on your Kodi no matter where you are.
We reside outside the US, so the image above showing how well Xumo is operating abroad is all thanks to Virtual Private Networks. We're connected to a US server, operating with an American IP address, and watching Xumo in our country without a hitch.
Get Xumo on Any Device Outside the US
Now that you know how to unblock the channel, it's time to learn how you can get it on any device you might be operating.
Xumo is available on a wide range of devices. However, geo-restrictions don't only apply to its content, but also to its clients. We're going to fix that as well. So, this is how you can get Xumo TV on your preferred compatible platform:
Android
To get Xumo on any Android device, including mobile, tablet, or Android TV (Sony Bravia, etc…), you must first change your Google Play region to the US.
Now, launch your VPN, connect to a US server, download the Xumo app, and start watching live content anywhere.
iOS
Smart TV
If you happen to stream your content on Samsung Smart TV, a couple of steps should be taken before you can get Xumo.
A VPN cannot be installed on your Smart TV, so you'll have to configure it on your router. Once you do that, change your Samsung TV's country to the US and download the Xumo app.
Finally, activate Xumo TV, pick your video, and enjoy.
Desktop
If you have a PC or Mac, you can easily watch Xumo TV. To do so, connect to a US VPN server, open your browser, head to Xumo's official website, and you're good to go.
Fire TV
If you have a Fire Stick, the first thing you need to do is get the VPN app. Next, connect to a US server, and change your Amazon account region to America.
Now, you can get the Xumo app and watch your favorite content anywhere.
Roku
When it comes to Roku, you have to establish a US VPN connection on your router. After that, change your Roku account's region to the US, get the Xumo app, and watch away.
Xumo TV – The FAQ Section
Oh, but there's more. We've answered all of your questions in the following section:
What Can I Watch on Xumo?
As soon as you gain access to Xumo, you'll be able to stream over 190 channels, upping your viewing experience to the maximum. You get to stream content from popular digital and television networks such as:
ABC News Live
NBC News NOW
HISTORY
PGA TOUR
FailArmy
FREE Movies
Law & Crime
Food52
Bloomberg TV
Newsmax TV
Cheddar
USA Today News
Funny or Die
Above Average
UZoo
FilmRise
Gravitas Movies
Some channels such as ABC News Live, beIN SPORTS XTRA, CONtv, Dove, HSN, NBC News NOW, QVC, and others, have linear, live streams for users to enjoy free of cost. There are also the likes of PeopleTV, which allows live streaming of events such as the Oscars Red Carpet.
What Devices Can I Watch Xumo TV on?
A streaming service is not complete without a wide range of supported devices. With Xumo, users can watch free movies and live channels on almost any device known to mankind, including the following:
Android
iOS
PC
Mac
Amazon Fire Stick
Android TV
Roku
Samsung Smart TV
Flex
Hisense
LG
Magnavox
Panasonic
Philips
Sanyo
Sony
VIZIO
Xfinity x1 devices
Offering an app for several TV brands is a very beneficial move from Xumo's side. Those who use an LG Smart TV should visit the LG Content Store and search for Channel Plus or LG Channels.
Xumo TV is completely free. There's no need for a subscription to watch its content, be it live or on-demand.
Why Am I Seeing Ads while Watching Xumo?
The channel has to have commercials or ad breaks so that it can keep the service available for free for viewers like you!
Do I Need an Account to Watch Xumo?
Unlike several free channels, Xumo requires no account for you to stream its content.
Xumo TV Anywhere – Parting Words
Xumo is geo-blocked outside the US, but that doesn't mean it has to stay that way. The channel offers live and on-demand content for free, which means it's a channel you have to get your hands on.
With a VPN, that's exactly what you can do. All you need is a connection to a US server and you're virtually in the United States.
Now, once you're done with this guide, you'll be able to access Xumo wherever you may be. Give us a shout-out in the comments below if you need further assistance.