Hidden VPN Parent Companies Uncovered: When the VPN Itself is Anonymous
|
When it comes to using a VPN, trusting your provider with your data would be your number one step. Of course, their terms of service or privacy policy can help, but can you be sure they're not hiding anything? Like, let's say, the company that owns them!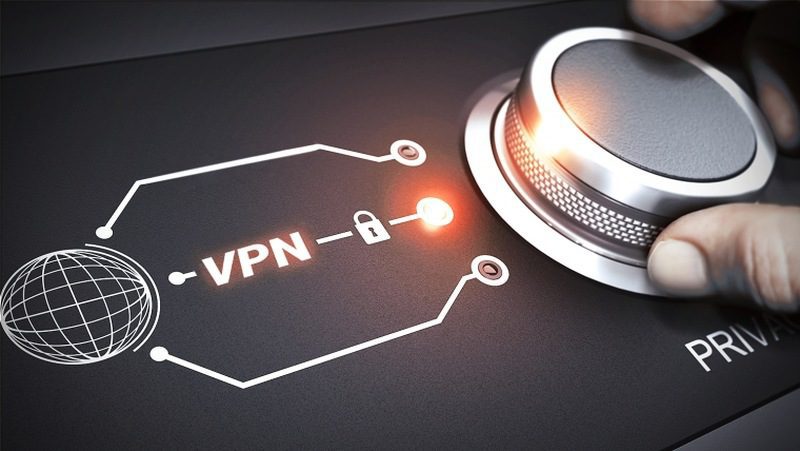 A lot of VPN providers are more than proud of sharing the name of their parent company. However, other services might claim their self-owned, but in reality, they're under a company's umbrella all along.
Not only that but the parent company might be located in a place where VPNs shouldn't operate, risking everything their users hold private. Why are we talking about this?
Because, in this article, we'll be shedding some light on popular VPN providers that recently showcased their affiliations, the ones that are still in hiding, and what risks this might bring to their customers.
Disclaimer: While we do have an affiliate program with many of the VPNs listed below, we highly assure you that this does not affect our stance as an unbiased review website. We believe in honest writing as we follow a strict evaluation process, and we'll always abide by that.
A VPN in Hiding – What's So Important?
Trusting a VPN takes a lot of courage, as it may be collecting your data without your knowledge or consent. We've previously stated that free VPNs are not safe to use.
That's due to the fact that they have to give your information to third parties in order to make revenue. Not to mention that they'll also bombard you with ads based on your browsing history.
Unfortunately, free VPNs are not the only risk in the industry, even premium ones pose a threat to your privacy. It's always important to know which company owns or operates a VPN.
That way, you'll learn how your data is being handled. So, why is this important? There are two things you should worry about:
Online Privacy
Whenever we look for a VPN, the first thing to check is the headquarters' whereabouts. For a long time now, online surveillance has become very common, and the federal authorities don't care about user privacy at all.
In fact, governments all over the world make it a habit of theirs to snoop on your online activities. Data retention laws vary from country to country.
Some have light ones, while others can be very strict, like China, Russia, and Saudi Arabia. However, when it comes to privacy, we have to talk about the Five Eyes Alliance – a mutual agreement by governments of various countries.
If the VPN is located inside one of these countries, it should abide by the data collection laws. In other words, keep your data and share them with the government whenever asked to.
For example, recently, two US Senators have been going after VPNs used by governmental employees. They fear the use of foreign servers to redirect data to countries like China or Russia.
Some VPNs have previously disclosed data, while some announced that they're willing to if the government issues a legal subpoena. We're going to mention a lot of the later on, but to give an idea, we're referring to the likes of PureVPN, IPVanish, EarthVPN, HMA, and more.
Online Security
We've seen VPNs that excel in securing the customers' privacy and security. However, there are still providers that commit malicious acts in the background.
If the company has shady practices, users can receive malicious add-ons and possible phishing emails that can lead to malware infections. With such news, no wonder we have a lot of VPN hidden parent companies.
Not long ago, CyberCriminals used VPNLabs in their attacks. Authorities were able to seize their servers and shut the service down.
Another example would be CyberGhost, a VPN owned by a big company called Kape Technologies. Back in 2016, its app's malware test came positive as it requested a higher-than-average number of user permissions. Most of these relate to the fact that Kape (formerly Crossrider) was often associated with malware and adware.
Truth Unveiled – The Companies Behind the VPNs
In this section, we'll be revealing a lot about major VPN providers and the companies that own them. However, what's interesting is the fact most of these products belong to the same company.
With that said, the following detailed guide shows how many VPN products are owned or operated by which companies:
1. J2 Global (Ziff Davis)
The online digital firm, J2 Global, is famous for acquiring top names in the VPN industry. The company didn't have much, but after acquiring StackPath's VPN products, J2 expanded what it had to offer.
The company itself is based in Los Angeles, California, which raises concerns about the privacy of its VPN products. As you might now know, the US is one of the major founders of the Five Eyes.
IN 2019, J2 purchased the Israeli-based provider, Safer VPN. Later that year, the company also acquired Encrypt.me. However, later on, Encrypt.me merged with BufferedVPN, marking them as one service under the umbrella of J2 Global.
So far, the company officially claims to own 6:
IPVanish
StrongVPN
Encrypt.me
SaferVPN
Perimeter 81
Buffered VPN (which merged with Encrypt.me).
It doesn't end here. We're assessing companies that have a lot of VPNs under their names, which means there's more.
The aforementioned providers are what J2 Global officially states it owns. However, it has a bit more within the white label section. This includes VPNHub (Pornhub's VPN) and Namecheap VPN, courtesy of StackPath acquisition.
Speaking of courtesies, NameCheap VPN comes with an addition of its own. According to Reddit users, the provider operates with the WLVPN service.
And finally, if we take a closer look at WLVPN's website, we can see that it clearly states that Overplay VPN service is one of its customers as well.
As mentioned, VPNs have a habit of hiding the identity of the company they operate under. For example, all of the VPNs in the list above never mentioned that J2 Global now owns them. Instead, the providers only added the following statement in their Privacy Policy:
"The Company has also appointed J2 Global Ireland Limited as its representative in the European Union pursuant to Article 27 of the GDPR."
This is the only mention of J2 Global on their website, and they don't directly inform customers and users that J2 owns IPVanish.
Some of them, however, mention that they're a trademark of Ziff Davis at the footer of their official website. IPVanish is not one of them.
2. Kape Technology
Kape Technology is a UK-based company that specializes in developing and distributing a wide variety of digital products – mostly in the cybersecurity department.
The company was founded back in 2011, but we're here to talk about its purchases in recent years. But before we get into that, let's talk about Kape Technology's dark past.
The company used to go with the name "Crossrider." Unfortunately, it's been accused of committing shady practices. That includes browser malicious software bundlers, adware, hijacking, and other monetizing methods.
Apparently, the company used to bombard users with ads and collect personal data. The browsers affected are Explorer, Firefox, Chrome, and Opera on both Windows and Mac.
Now, since we've talked about the past days, let's talk about Kape Technology's purchases after it's a complete makeover.
First, we'll start with none other than the Romanian VPN provider CyberGhost VPN, which joined the mix back in 2017.
Fast forward a year later, Kape Technologies purchased the German-based VPN ZenMate. Now, if you take a look at the reviews we've written about these two, you'll find that they're one of the best in the industry.
In 2019, Kape spent around $99.5 million to purchase London Trust Media – privacy and security-focused company, which is fitting to Kape. However, with Longdon Trust Media came another top provider, Private Internet Access, increasing the number of owned VPNs to 3.
While Kape doesn't need any introduction or popularity – it has that already, the company took over the internet with its September 13th, 2021 purchase. On this date, Kape bought ExpressVPN for around $1 billion, doubling its userbase from 3 to 6 million.
So, overall, Kape Technology officially owns 4 VPN services:
ExpressVPN
CyberGhost
Private Internet Access (PIA)
ZenMate
All of these providers have leading roles in the industry. However, they also have a to hide. Keep scrolling for more info.
Things Hiding Under the Kape!
We have to take a closer look at Kape Technology's history before we can talk about its present. As mentioned, the company changed its name in 2018 from Crossrider, but that doesn't omit what went on back then.
There's a lot more than infecting devices with malware. A VPN should always protect user data, right? Well, not quite.
CyberGhost, one of the initial VPNs purchased by the company stated within its policy that it might share user information if demanded by authorities. If you take a closer look at their statement back in 2018, they clearly say Crossrider, not CyberGhost.
The provider changed the policy later on. But there was something missing. Apparently, they changed it in a haste (afraid of something). How do we know? Take a look at the G in "Ghost" – it's not capitalized.
Now, in 2022, CyberGhost changed the entire statement. However, it's still weird considering that such a statement and the Crossrider name do not appear on any of the other VPNs' websites (PIA, ZenMate, or ExpressVPN).
Two other reason's to consider about Kape's past is the fact that its founder and CEO (Until 2016), Koby Menachemi was part of Unit 8200, Israel's version of the NSA, and that one of its biggest investors Teddy Sagi was included in the Panama Papers leak.
Moreover, Kape Technology is based in the Isle of Man, which is under British legislation. The question is: If the authorities approached them to hand over data from the Romanian-based CyberGhost, would they be able to comply?
CyberGhost stated that it only follows Romanian laws and it'll disclose no data. However, when it comes to VPNs, we know better than to trust everything they say. All of them shouldn't have any data to disclose, yet they do in the end.
Fun fact: Despite CyberGhost's past struggle with transparency, it's the only one that mentions Kape Technology's ownership of its products within its privacy policy.
This piece of information is missing in the other three's policies but present in their Blog: ExpressVPN, ZenMate, PIA. Note: The blogs are hard to come by unless you Google search them.
Buy is for Biased
When a company owns both the product and a website that reviews it, you can't help but wonder about the legitimacy of the assessments.
Kape Technology owns both vpnmentor.com and wizcase.com. These two websites appear within the top 3 options in your search engine. Not only that, but together, these websites have over 6 million monthly visitors, which is an outstanding number for advertising Kape's own products.
Aside from advertising, you can never trust the reviews. They will always be biased just to show that Kape's VPN services are credible, not flawed, and perfectly safe. This is not how a review website should operate.
The Billion-Dollar Deal
Kape Technology is a global player in the online security market with a huge budget at its disposal. Well, let's not forget the fact that the owner Teddy Sagi is a billionaire. Despite its global outing, it is one of the biggest hidden VPN parent companies.
In 2021, Kape Technology made the biggest deal in its entire existence – it bought ExpressVPN for 1 billion dollars. We don't know if this was its first attempt, but it might be due to ExpressVPN offering the new Lightway protocol and TrustedServer technologies.
These will definitely benefit other Kape projects beyond VPNs. Despite this huge beneficial deal, the purchase struck controversy on the world wide web.
ExpressVPN earned its right to be the top VPN in the industry. Thousands of servers, high-level encryption, and outstanding unblocking capabilities.
However, after the purchase, many have wondered: Is ExpressVPN still safe to use? When the news broke, a lot of tech-savvy users were worried about ExpressVPN's quality of service.
This comes after the scandal that showed its CIO, Daniel Gericke, being charged with breaking hacking laws while he worked for the UAE on Project Raven. That, of course, was prior to joining the VPN company. But still, old habits die hard.
We'll have to wait and see if this would affect ExpressVPN's reputation further down the line. There's still a deal with Nokia where phones will come preloaded with ExpressVPN. Would it still be on? Only time can tell.
3. AnchorFree
Back in 2008, AnchorFree joined the VPN industry by introducing its own main product, Hotspot Shield. The company took a long time to purchase its second VPN product, JustVPN.
This acquisition occurred in 2015 when JustVPN and TouchVPN joined the mix. JustVPN has only one product on Android that goes by the name of "JustVPN – Free Unlimited VPN & Proxy."
Unlike JustVPN, which is a one-trick pony, TouchVPN has a lot of products to offer. The provider has 3 types of VPNs, two of them available on Android (Touch VPN, VPN 360), and three on iOS: VPN 360, Touch VPN, VeePee VPN Proxy.
To add more products to its arsenal, AnchorFree acquired Betternet Technologies back in 2016, increasing its VPN products number even more. With Betternet's acquisition, AnchorFree got its hands on the following:
VPN Free – Betternet Hotspot VPN & Private Browser (Android)
VPN in Touch (iOS)
Best VPN Proxy Betternet (iOS)
VPN in Touch (developer listed as just "Betternet") (Android)
VPN Pro | Lifetime Proxy & Best VPN by Betternet (iOS)
HexaTech Unlimited VPN (iOS)
VPN Proxy by HexaTech (Android)
If we would count the number of products AnchorFree has, eliminating duplicates of course between Android and iOS, we'll find that the company has around 10 VPN products.
AnchorFree doesn't have anything to hide. It clearly states that it purchased JustVPN and TouchVPN. However, when it comes to BetterNet's acquisition, nothing can be found.
There's no direct information at all about this acquisition. While AnchorFree mentions nothing about this, we think it might be due to the fact that BetterNet VPN showed to be one of the worst providers.
Now, since the shift to Pango, their privacy policy clearly states that BetterNet is part of the company's products.
4. Nord Security (On the Surface)
NordVPN solidified its place as one of the biggest VPN providers on the market. However, it wasn't a solo entity until November 2020. Before it took on the name of Nord Security, NordVPN, among other cybersecurity products, was under the Tefincom S.A. umbrella.
Nord Security owns 3 VPN services: NordVPN, Nord Layer, and Atlas VPN. Peakstar technologies Inc. product Atlas VPN was incorporated into NordSec Ltd back in October 2021.
However, despite almost everyone knowing about such acquisitions, any information about them is still missing from Nord Security's General Terms of Service.
In January 2022, NordVPN and SurfShark went public with an announcement of their merger. The two will remain separate entities, but they stated that their collaboration will bring enhanced user experience in the near future.
While such a merger between two top providers might be beneficial for the companies and customers alike, it did raise some old questions, particularly about Tesonet.
NordVPN and SurfShark have both been accused of being developed under the same Lithuanian business incubator Tesonet. Not only that, but a lot assume that they still are, even though they don't mention this anywhere. Talk about strongly hidden VPN parent companies.
5. Gaditek
If you know the likes of PureVPN and Ivacy, you'd probably be familiar with their mother company Gaditek. It's not old, but it does offer a handful number of VPN services.
Aside from the two mentioned above, the Pakistan-based company has ownership of Unblock – a newer VPN and proxy product.
Gaditek solely owns these three VPNs. The interesting point isn't about the number it owns; it's with how many websites and products its employees are invested in. But before we proceed, we have to note that Gaditek has nothing to say about owning Ivacy on its website, and vice versa.
First, there's an employee called Humayoun Khan. He worked at the company from 2014 to 2015 and published so-called "unbiased reviews" on websites such as netflixdown.com, bestvpnprovider.com, and none other than vpnranks.com.
Another employee, Aazim Akhtar, is Gaditek's Team Leader for Content Production. That's completely normal. However, when he also works as the Senior Editor for vpnranks.com, well, we presume PureVPN and Ivacy have high ratings, huh?
Other websites include bestvpnservice.com, bestvpnprovider.com, and kodivpn.co. But so far, VPN Ranks is the biggest website as it harnesses over 2.5 million monthly visitors.
6. Innovative Connecting
Choosing the right VPN to invest in is a very hard task, considering the promises the providers make but fail to deliver. Innovative Connecting owns one of the VPNs we definitely don't recommend as seen in this review. This provider is TurboVPN. Maybe that's the reason it decided to be one of the hidden VPN parent companies.
Aside from Turbo VPN, Innovative Connecting directly owns VPN Master, VPN Proxy Master Pro, VPN Proxy Master Lite, and the iOS app VPN Sofast – Mymobilesecure.
Now, we have to talk about what it indirectly holds as the company has a connection with Lemon Clove. They do have the same secretary (Loo Ping Yoo) and key addresses after all.
Another connection would be to a third-party company called ALL Connecting – the listed App developer on the App Store for TurboVPN and VPN Master.
On Google Play Store, Innovative Connecting is the company listed as the developer. According to their policies, both Turbo VPN and Master VPN are hosted on similar Cloudfront domains, which relate to Innovative.
As for the App Store policy for Master VPN, it clearly shows that it's on ALL Connected's domain – just like we mentioned above.
While different app stores show different domains, they all have one thing in common. Their policies have the same broken English and typos as we stated in our Turbo VPN review in the past.
The policies for both Turbo and Master VPN are hosted on similar Cloudfront domains, linking to Innovative.
But the App Store policy for MasterVPN shows up on ALL Connected's domain. The SnapVPN policy is on the same Cloudfront domain. All the policies share the same broken English and typos.
Finally, we have one more thing to point out. There's a product called Unlimited Free VPN Monster – Fast Secure VPN Proxy. It says that it was developed by a developer called Autumn Breeze 2018.
When we dug deeper into the matter, there was a reference pointing out that even this is a product of Innovative Connecting.

Another Autumn Breeze app, HOT VPN- Free・Unblock・Proxy shows that it has ties to "Lemon Clove" within its privacy policy.

Just like all the companies above, it's not always clear how many companies are associated with owning or sharing VPN providers. There's always hidden content that they intentionally don't want their users to know about. That's why they're called hidden VPN parent companies.
While reputable VPN providers can be excellent at cloaking their users' identities, they're not as good when it comes to hiding their owning companies.
Failing to mention the company they operate under is a failure towards customers' trust. They should always be transparent when it comes to stuff like that, otherwise, they're not as safe as they claim to be.
As seen above, reputation has nothing to do with anything. Even top providers have hidden VPN parent companies unveiled.
It might be unintentional, but yet again, it might be exactly what they're aiming for. Do you know any other hidden VPN parent companies? If so, let us know in the comment section below.