How to Watch FIFA Club World Cup 2023 Live Online
|
After a terrible Champions League loss in 2023, Real Madrid, despite being champions, won't be back in action at the 2023 FIFA Club World Cup. The competition will take place from December 12th to December 22nd, 2023, in Saudi Arabia. A host of streaming services are broadcasting the event, but you should know that all of them are restricted to their respective countries.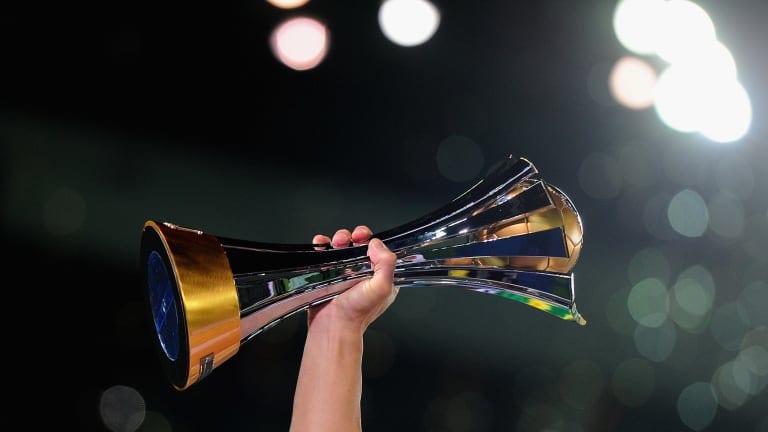 With Real Madrid out of the way, we're guaranteed a new champion after seven teams clash in an exciting tournament taking place in KSA. But what about the implemented geo-blocking? How can anyone stream the matches?
Geo-restrictions can be a hassle to football fans. But we can easily circumvent them. With that said, here's how you can watch the 2023 FIFA Club World Cup live wherever you might be.
Club World Cup KSA 2023 – Quick Live Streaming Guide
Time needed: 4 minutes
Watching the 2023 Club World Cup is not a daunting task. In fact, it's very easy, especially if you follow the steps below:
Subscribe to a VPN service.

Channels all around the world are broadcasting the matches. For a better variety, we recommend using ExpressVPN.

Download and install the VPN application on your device.

You can find dedicated clients on Android, iOS, PC, or Mac.

Activate the VPN application and sign in.

Use the username and password you chose to sign up with the provider.

Connect to a VPN server.

Choose a server according to the channel's respective country.

Launch the channel's app or website.

If an account is needed, sign in. If not, search for your video.

Enjoy FIFA Club World Cup 2023 live.

Start streaming the Club World Cup wherever you are.
Live Club World Cup Streaming – Full Guide
We have a lot more to talk about, and you can find all the information you need in this in-depth guide:
What You Need
To watch the 2023 Club World Cup, you'll need all of the following:
A VPN subscription.
An account with a channel (If needed). There are free channels on the list.
A compatible streaming device.
FIFA Club World Cup 2023 – Official Broadcasters
FIFA has no shortage of official channels when it comes to its huge events. Almost every country has a dedicated channel offering live coverage of the FIFA Club World Cup 2023. However, there's one problem you will face – geo-restrictions.
You see, the channels on our list apply geo-blocking, which dictates what you can access based on your geographical location. Every channel restricts its content to its respective country. So, in other words, if you live abroad, you won't be able to gain access.
For example, if you're living outside of Australia, Optus Sport will terminate your access once you attempt to visit its website. Here's what a geo-error message looks like (Optus Sport as an example):
"Optus Sport is unavailable in your location. We noticed that you're attempting to view Optus Sport content. Access is restricted to viewers within Australia only."
Unfortunately, Optus Sport isn't the only service susceptible to such restrictions. The same goes for every channel listed below.
We'll be shedding more light on the matter. But for now, here are the official FIFA Club World Cup 2023 broadcasters.
Important:
Please note that the channel list above is subject to change. So far, these are the official broadcasters, but no further details were given by FIFA for now. We'll make sure to update the list if further adjustments were made.
With that said, let's get back to the main problem – geographical restrictions. With the steps above, you can easily bypass such restrictions and watch the tournament live wherever you may be.
What a VPN Can Do!
The best way to access restricted channels is to use a Virtual Private Network. It's an online tool that can help you alter your current whereabouts and appear to be browsing the web from a different location.
A VPN reroutes your traffic through an encrypted tunnel to a server in a country of your choosing. Once you establish a connection, the VPN will shield your data against hacking and monitoring attempts. In other words, you'll be browsing the web safely and anonymously.
But that's not all. With a geo-location change, you can circumvent any restrictions imposed by the streaming channels mentioned above.
As you connect, you'll receive an IP address in the region where the server is based. As a result, you'll have full access to whatever website or service is exclusive to that country.
Let's take Optus Sport as an example, which is only available in Australia. If you connect to a server in the country, you'll obtain an Australian IP address. Consequently, Optus Sport and other Australian-based online channels will be at your disposal no matter where you physically reside.
In case you're wondering why I recommended ExpressVPN, let's state the facts on how we evaluate VPNs. The service boasts a total of 3000 servers in 94 countries, which is a huge deal when it comes to accessing restricted content.
Security-wise, ExpressVPN has the latest security protocols along with strong military-grade encryption. You also get to test their service risk-free courtesy of their 30-day money-back guarantee. If you think it's not a good match for your needs, check the table below and pick an alternative.
A VPN Substitute – Smart DNS Proxy
VPNs exist as security tools. So, whether you're looking for security or not, you're getting it. You just don't have a choice. The VPN encryption will be present, and your internet speed will drop a bit (depending on the quality of the provider).
That's why I want to show you an alternative in case streaming is all you're looking for. Dubbed as a Smart DNS Proxy, it's a technology that alters your location without having to encrypt your data. It just changes the URLs that are responsible for showcasing your physical whereabouts, giving your unrestricted streaming at full speed.
Furthermore, a VPN has clients for Android, iOS, PC, Mac, and Fire Stick. Well, Smart DNS comes in handy in this territory as it expands this compatibility.
You'll be able to configure Smart DNS on the mentioned devices along with PlayStation, Xbox, Chromecast, Apple TV, Smart TV, and Android TV.
While all the VPNs in the table above offer Smart DNS, Unlocator is the only one that provides a stand-alone subscription for the feature.
Unlocator has a long history of unblocking content. It has been around since 2013 and has managed to unblock more than 240 channels so far.
Luckily, they have a 7-day free trial in case you want to try out their service. They don't ask for credit card info; just enter your email, create an account, and the full service is yours.
FIFA Club World Cup – FAQ
Do you want to know more about the 2023 FIFA Club World Cup? Find out everything in this section:
Where Will the 2023 Club World Cup Be Held?
The 19th edition of the tournament will take place in Saudi Arabia.
Who Are the Teams Participating in the Tournament?
The qualified teams are yet to be determined. However, Al Ittihad has been confirmed as a participant representing the host country as well as winning the 2022–23 Saudi Professional League.
When Will the FIFA Club World Cup Begin?
The 2022 FIFA Club World Cup kicks off on December 12th, 2023, and wraps up on December 22nd., 2023.
Who Are the Previous Club World Cup Winners?
Real Madrid has been dominating this championship with three consecutive wins. In 2019, it broke that streak, followed by Bayern Munich in 2020. You can see a list of previous winners below:
2022: Real Madrid
2021: Chelsea
2020: Bayern Munich
2019: Liverpool
2018: Real Madrid
2017: Real Madrid
2016: Real Madrid
2015: Barcelona
2014: Real Madrid
2013: Bayern Munich
2012: Corinthians
2011: Barcelona
2010: Inter Milan
2009: Barcelona
2008: Manchester United
2007: AC Milan
2006: Internacional
2005: Sao Paulo
2000: Corinthians
Can I Watch the 2023 FIFA Club World Cup for Free?
There are several channels offering live broadcasts totally free of charge. That includes BBC iPlayer, ORF, RTP Player, NOS, and RTE.
Who Are The Previous Golden Ball Winners?
One of the most exciting parts of the tournament is the awards, which, of course, include the Golden Ball Receivers. Here are the past winners:
2000: Edilson (Corinthians)
2005: Rogerio Ceni (Sao Paulo)
2006: Deco (Barcelona)
2007: Kaka (AC Milan)
2008: Wayne Rooney (Manchester United)
2009: Lionel Messi (Barcelona)
2010: Samuel Eto'o (Inter Milan)
2011: Lionel Messi (Barcelona)
2012: Cassio (Corinthians)
2013: Franck Ribery (Bayern Munich)
2014: Sergio Ramos (Real Madrid)
2015: Luis Suarez (Barcelona)
2016: Cristiano Ronaldo (Real Madrid)
2017: Luka Modric (Real Madrid)
2018: Gareth Bale (Real Madrid)
2019: Mo Salah (Liverpool)
2020: Robert Lewandowski (Bayern Munich)
2021: Thiago Silva (Chelsea)
2022: Vinicius Junior (Real Madrid)
Watch FIFA Club World Cup 2023 Anywhere – Final Thoughts
The Club World Cup is a competition that caters to every person, every child, and anyone who loves football and looks forward to watching it.
Now, wherever you may be, you won't be missing the action happening in KSA thanks to VPNs and Smart DNS.
Now, tell me, which team do you think will prevail? Will Chelsea get the trophy for the year? Share your predictions below.