The new F1 season kicks off at the Bahrain Grand Prix on the 5th of March, 2023. A host of paid and free streaming channels will broadcast all Formula 1 races online. However, all of the channels are restricted to specific locations.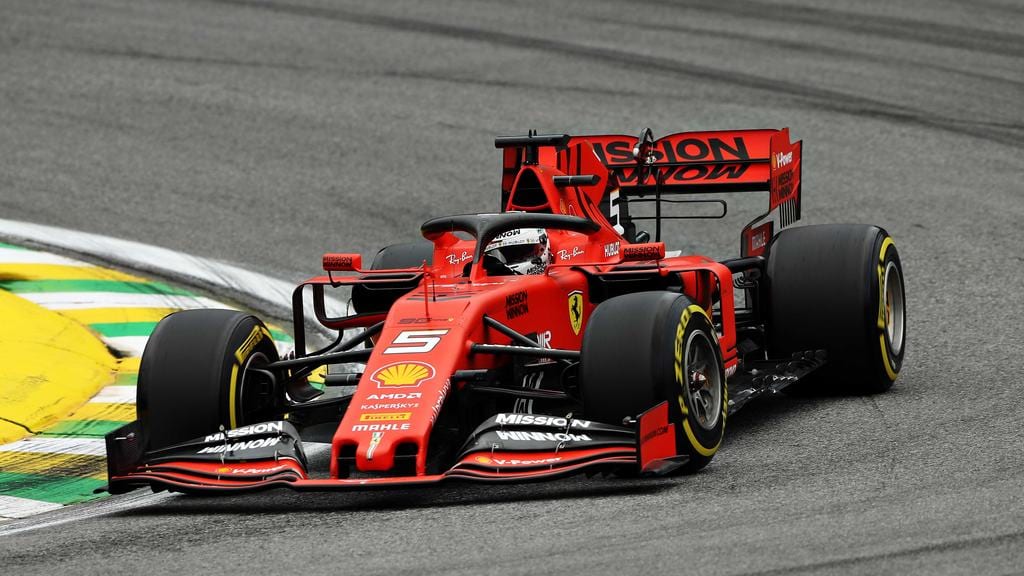 In this guide, we will show you how to get them to operate in your region with a push of a button. So, without further ado, here's how you can watch Formula One 2023 live anywhere. 
Watch F1 Anywhere – Quick Guide
Time needed: 5 minutes
This won't take much time. To watch the 2023 Formula 1, the following steps should be taken:
Sign up with a credible VPN service.

We recommend ExpressVPN due to its wide server distribution.

Download and install the VPN client on your device.

You can get the client on Android, iOS, PC, Mac, as well as FireStick.

Activate the app and sign in with your account.

You might be prompted to enter a verification code.

Connect to a server based on the channel you wish to stream F1 on:

– US server for ESPN.
– UK server for Sky Sports.
– Canadian server for TSN, etc…

Launch the channel's app or website.

Sign in with your channel's account if needed.

Enjoy Formula 1 wherever you are.

Stream live F1 races anywhere.
Fromula 1 Anywhere – Full Guide
Watching Formula 1 in your region is a simple task. But there's a lot to learn, which is why we made this full review below:
The Requirements
Here's what you need to stream F1 anywhere:
VPN account.
A channel subscription or account.
A compatible streaming device.
Formula One 2023 Streaming Channels
Formula One is one of the biggest sports in the world. If you're a fan, you must have come across several streaming options while searching the web.
As for the time being, here are the official free/paid Formula 1 streaming services:
Whether paid or free, none of these channels is accessible outside their countries of origin. Geo-restrictions forbid international and unauthorized access to them, which can be very disappointing.
We'll be shedding more light on what geo-restrictions are and how you can bypass them in upcoming sections.
Geo-Blocking Applies
As seen above, there are dozens of official broadcasters for Formula One all around the world. However, these channels only operate in specific countries, which means that some of you, be it travelers or ex-pats, might not be able to watch this season due to regional restrictions.
You see, online streaming channels depend on your location in order to allow you access. If you live outside their area of coverage, you're not getting in.
How do they determine your location? Well, once you try to stream a channel, it will examine your IP address and pinpoint your exact whereabouts. If you're outside the channel's coverage area, your access would be denied.
You're more than likely to receive blockades and error messages with such unlawful attempts. Unless you are located where the channels are based, the chances of you accessing these services are pretty slim.
To give you an idea about location errors, we've rounded up a couple presented by some of the Formula 1 official channels:
TSN: "We're sorry, this content is only available for viewing in Canada. 72"
ESPN+: "ESPN+ is not available in your country due to content rights issues."
TV3: "Video not available in your country."
Hotstar: "Content Unavailable. The content currently unavailable in your region."
Channel 4: "The service is currently not available in your area."
You're chances at bypassing geo-restrictions are very high, now that you know everything you need to do. Just follow the steps presented above and you'll be watching F1 anywhere in the world.
A VPN's Benefits
The only way you'll be getting the car racing event streaming on your device is by changing your location, virtually speaking. That is done by connecting to a VPN server in a different country where the channel is available.
If you don't know this, a VPN anonymizes your internet browsing by cloaking your real IP address and replacing it with a temporary one based in the country where the server is located.
That way, you'll be able to trick any channel on the list above into thinking that you reside within its coverage area. As a result, you'll be able to stream this and every F1 season wherever you may be.
Now, a VPN is an excellent unblocking tool, but when it comes to online browsing, it's so much more than that. Here's what a VPN can do:
Protects your data (sent and received) via military-grade encryption.
Hides your IP address and allows you to browse the internet anonymously.
Ensures the best speeds by bypassing ISP throttling.
Unblocks major streaming channels all over the world.
To get the task done, we highly recommend ExpressVPN. Its large extensive network with thousands of optimized servers is very easy to connect to from any place around the world.
Other than that, its high-quality services and steady performances have made this VPN a household name today. If ExpressVPN doesn't fit your requirements, you can check out others in the table below.
Stream F1 2023 Free Live Online with Smart DNS Proxies
The beauty of using a Smart DNS lies in its fast speeds. A VPN is fast, but it has to pass data through encrypted tunnels, causing some delay. Whereas, a Smart DNS does none of that.
Instead, it only reroutes the traffic that determines your geolocation through one of its designated servers, making you appear somewhere you are not. While you're not as safe as you would be with a VPN, you'll be able to access whatever channel or service you reach out for.
Speed being an important element in the unblocking process, security is something you must not take tightly. However, if you're not this security-conscious person, you'll find in a Smart DNS a helpful unblocking tool. Here's what you need to do:
Examine Unlocator and then sign up for a free 7-day trial.
Following these videos/setup tutorial are essential to configuring a Smart DNS on your streaming device.
Lastly, head on over to Channel 4 website or launch the 4OD app.
Now, you can watch the 2023 Formula One free anywhere.
We included Unlocator as an example as it's the only one among the providers that offer a 7-day free trial. But we have to note that all the VPNs we recommended have Smart DNS within their basic subscription.
Formula 1 Live Anywhere – FAQ
Do you want to know more? Make sure to check this "Frequently Asked Questions" section below:
What is the Formula 1 2023 Schedule?
Here's the full schedule of the 2023 Formula 1:
March 20 – Bahrain Grand Prix
March 27 – Saudi Arabian Grand Prix
April 10 – Australian Grand Prix
April 24 – Emilia Romagna Grand Prix
May 6 – Miami Grand Prix
May 22 – Spanish Grand Prix
May 29 – Monaco Grand Prix
June 12 – Azerbaijan Grand Prix
June 19 – Canadian Grand Prix
July 3 – British Grand Prix
July 10 – Austrian Grand Prix
July 24 – French Grand Prix
July 31 – Hungarian Grand Prix
August 28 – Belgian Grand Prix
September 4 – Dutch Grand Prix
September 11 – Italian Grand Prix
October 2 – Singapore Grand Prix
October 9 – Japanese Grand Prix
October 23 – United States Grand Prix
October 30 – Mexico City Grand Prix
November 13 – Sao Paulo Grand Prix
November 20 – Abu Dhabi Grand Prix
Can I Watch Formula 1 for Free?
Yes. There are several channels such as Channel 4, NOS, Match TV, and more broadcasting the world championship live free of charge.
Is There a Global F1 Channel?
Yes. You can watch the races live on F1 TV globally.
What Devices Can I Watch F1 TV on?
You can use F1 TV globally to watch live races on Android, iOS, PC, Mac, Roku, and Amazon Fire Stick.
How Many Users Can Watch at the Same Time with F1 TV?
A single account allows you to use 6 devices concurrently.
How to Watch Formula 1 2023 Free Live Online?
So, who do you think will be crowned as the new F1 champion this year? Will it be Hamilton, Alonso, Verstappen, or Ricciardo?
Now, you have everything you need to stream the championship live. If you have any questions, make sure to drop them in the comment section below.