There is one universal truth that every internet user should be aware of: All ISPs block certain websites. Sometimes, the website bans are completely understandable and legitimate. Banning websites that promote crime, underage pornography, human trafficking, and illegal activities is necessary.
That being said, more and more ISPs are blocking sites that don't fall into any of the above categories. This kind of internet censorship is growing at a terrifying rate, and not all of the websites that are being subjected to ISP blocks deserve it. In this blog, I'll be discussing some of the ways you can unblock ISP bans from the comfort of your own home**.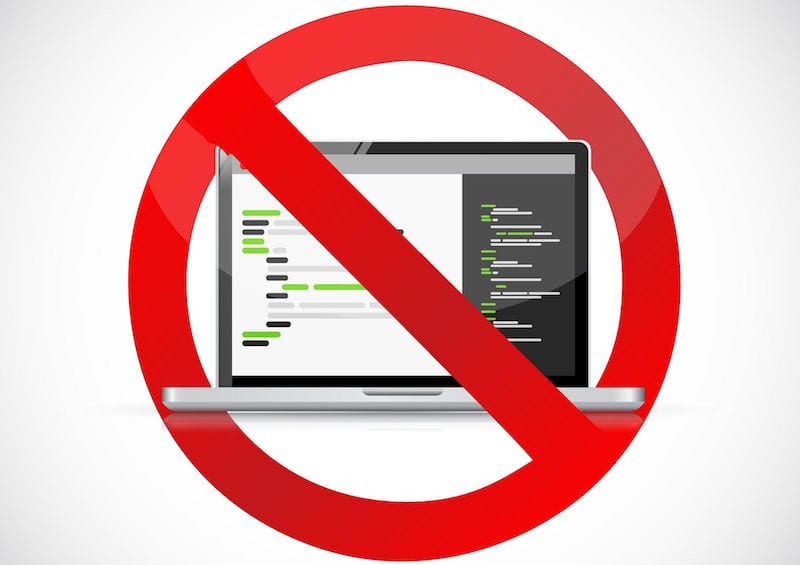 Why Does Your ISP Block Certain Websites
Back in the good old days, internet censorship wasn't as big of a deal as it is now. A lot has changed since then, though, and more and more countries are enforcing ISP bans on a long list of websites. With net neutrality now no longer effective in the States, it's even easier for ISPs to block out websites for no reason other than changing up the prices for the services or favoring specific content over the other.
In general, though, ISPs ban sites that are deemed unacceptable by governments. Some countries, like the UK, have default bans for all ISP providers. The reasoning behind this can vary, ranging from unsuitable content sites to torrenting and file sharing sites. The list of banned websites differs based on the country and the ISP provider.
Usually, your ISP will block a website for the following reasons:
It violates human rights laws.
It falls into the restrictions placed by the government of the country the ISP is in.
The country the ISP works in has strict internet censorship laws.
An ISP is benefiting from the net neutrality laws and wants to change its pricing plans.
The website violates copyright laws (Torrenting sites, for example).
How to Unblock ISP Banned Websites
There are a few tricks and tips that you can try to get access to the ISP banned websites in your country. Do note that not all of these methods will work for everybody, as ISPs use different methods to enforce these bans in the first place. If you're in a country where internet censorship is exceptionally high, like China, it's best to forget the other methods discussed below and stick to using a VPN that is known for unblocking the Great Firewall of China.
Access ISP Blocked Websites with a VPN
The fastest and easiest way to unblock a website banned by your ISP is to use a VPN. A VPN, which is short for Virtual Private Network, asks you to connect to one of its servers, then re-routes your traffic through a secure and private network. This changes your public IP address to match the location of the server you connected to and makes sure that your traffic is tunneled and inaccessible to third parties. VPNs also encrypt all of your data, so you don't have to worry about data theft, either.
In other words, when you use a VPN you end up hiding all of your traffic info and your data from your ISP. Your ISP won't know which site you accessed, and the bans enforced by your ISP won't work on you anymore.
How to Download and Install a VPN
Getting a VPN isn't that difficult, the step-by-step process is actually very simple:
Pick a provider such as ExpressVPN and sign-up for their services.
Download the VPN app that works on your device. Most VPNs will have native devices for Mac, Windows, iOS, and Android devices.
Launch the VPN and sign-in to your account.
Connect to a server not located in your country of residence. Wait a few seconds for the connection to establish.
That's it! After you connect to a different server, your public IP address will change to match that server's location. Your traffic will then be re-routed by the VPN through a secure connection, which is known as tunneling. When that happens, your ISP won't be able to see what sites you're accessing, and your public IP address will allow you to unblock the banned sites you want.
Here's a tip for you: If you want to cover all of the devices, including your IoT devices, you can install your VPN onto your router. This way, any connected device will be able to access the blocked sites with ease.
Best VPN for Unblocking ISP Banned Sites
I suggest using ExpressVPN to bypass your ISP's website bans. ExpressVPN uses the latest VPN protocols and military-grade encryptions to make sure you get the most private and secure connection possible. With 2000+ servers in 94+ countries, ExpressVPN gives you global server coverage. In other words, it's easy to change your IP, unblock regionally restricted site and ISP banned sites, and it's completely private and anonymous. Even though ExpressVPN doesn't have a free trial option for you to test out the service, you can still give them a try before making a commitment. They have a 30-day money-back guarantee you can trust, with a no questions asked policy to boot.
If ExpressVPN doesn't look like the provider for you, try out one of these top-tier VPNs. All of them have a refund policy for you to test out, and do a wonderful job of accessing ISP blocked websites:
Unblock ISP Banned Websites with a DNS Server
Before I get into how you can use a DNS server to unblock an ISP's ban, I do want to clarify that this method has the lowest chances of working. The truth is, ISPs have gotten more creative with the bans, and not all of them will implement a simple DNS ban. Either way, this method is still worth a shot, it's a relatively simple way of unblocking a ban.
How an ISP Uses DNS Servers to Block a Website
To implement a website ban using a DNS server, an ISP will change their own DNS server to redirect requests for a website they want to ban to a completely different website. This way, the IP you would be requesting won't match the IP coming in from the different website, and you won't get access to the site you want.
How to Unblock an ISP's DNS Block
All you have to do to unblock this type of ban is to set a custom DNS server on your device. When you do that, you end up bypassing the ISP's DNS server, effectively removing the ban on the site you're trying to access.
If you want to set a custom DNS server for all devices connected to your router, you can go to your router's web interface and change the DNS server from the WAN tab in the Advanced Settings.
To change your DNS server on Windows, take the following steps:
Control Panel > Network and Internet > Network and Sharing Center > Change Adapter Settings
Right click on the connection you want to configure and select the Properties tab.
Go to Networking and select the Internet protocol you want to change (you can change IPv4 or IPv6 protocols). Click on Properties.
Select Use the following DNS server addresses and enter the addresses of the DNS server you want.
Go back to the Control Panel and search for the "DNS Client" service. Restart the service (to flush your DNS cache).
To change your DNS server on Mac, take the following steps:
Go to System Preferences > Network and click on the connection you want to work on.
Click on the Advanced tab then click on the DNS tab.
Click the "+" button at the bottom and add the DNS server address to the list.
Clear your DNS cache to make sure that the Mac is using the new DNS server.
Access ISP Blocked Websites with a Proxy
You can use a standard proxy to bypass the bans enforced by your ISP. A proxy works a little like a VPN but doesn't offer the complete coverage that a VPN does. If you're looking for a quick fix to unblock a website, you can use a browser-based proxy to access the site. Some browsers, like Firefox, even have a proxy extension you can use.
Do keep in mind though, that your ISP might have blocked proxies too. In that case, this method will not work for you.
Access ISP Blocked Websites – Final Thoughts
There you have it, 3 different methods for unblocking ISP banned websites. I do want to note that not all ISPs will use the same methods to block websites in the first place, so some of the above methods might not work for you. The simplest solution would be to use a VPN, as the re-routed traffic guarantees that the ISP can't see what you're doing online. If you've used any of these methods before, let me know how it went in the comments below.
**The VPN Guru does not in any way endorse using these methods for illegal practices. These are tips for unblocking websites that do not violate any national or international laws.