How to Watch ran.de Outside Germany
|
Germany has no shortage of sports streaming services. Sky Sports, ARD, Magenta, you name it. Another channel that offers top sports content would be none other than Ran – an outstanding service with an outstanding library. Unfortunately, Ran has one thing in common with the aforementioned services – it's geo-blocked outside Germany.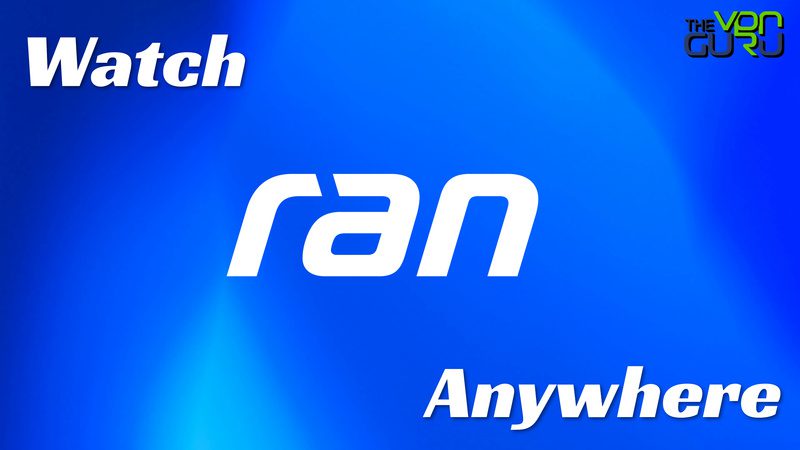 Due to copyright agreements, users living in the US, Canada, Australia, or elsewhere outside Germany cannot access the channel. This includes ex-pats as well.
Well, that's about to change. Here's everything you need to know about ran.de and how to unblock it outside anywhere in the world.
Unblock ran Outside Germany – Quick Guide
Time needed: 4 minutes
ran.de is only available in the German region. To unblock, you have to follow the steps below:
Subscribe to a VPN service.

For fast servers in Germany, we recommend using ExpressVPN.

Download and install the VPN app.

You can get the VPN client on Android, iOS, PC, and Mac.

Launch the VPN application.

Sign in with your username and password.

Connect to a server in Germany.

This process will grant you a German IP address.

Launch ran.de's website or the ran application.

A step-by-step installation guide is presented below.

Watch ran anywhere.

Enjoy top sports live and on-demand wherever you are.
ran.de Anywhere – The Full Walkthrough
Unblocking ran outside Germany requires nothing but following the steps above. However, before you get to that, you might want to give this comprehensive guide a quick read:
What You Need
To get ran.de in your region, everything on the following list is required:
A VPN subscription.
ran.de account (for extra features).
A ran.de compatible streaming device.
ran.de – German to the Core
For a free channel that shows boxing, extreme sports, surfing, eSports, wrestling, soccer, as well as MMA, one would expect huge popularity within its broadcasting area.
Well, while it might not be as popular as the likes of ARD and ZDF, ran.de does have its own audience. In fact, the channel harnesses around 2.6 million viewers, which is a great number considering how many sports channels are in the region.
Speaking of "region," just like its competitors, ran.de is only available in Germany. Due to copyright agreements, ran.de cannot present its content outside the German region.
It applies geo-blocking – a mechanism used to determine what users get to access based on their location. Once you access the channel, it'll examine your IP address to pinpoint your whereabouts.
If it's not in Germany, you'll be blocked on the spot. All you get is an error message that looks like this:
"Location Error. Sorry, this video is not available in your country."
Changing your location using GPS tools won't get the job done. The whole predicament lies in your IP address, which can easily be changed by using a VPN and following the steps presented above.
What's a VPN?
A Virtual Private Network has become one of the most used tools to enhance security and privacy. If you subscribe to a reputable service, you'll guarantee military-grade encryption once you hit connect.
With such encryption in place, your data (sent and received) will be protected during the entire rerouting process.
Moreover, the VPN cloaks your IP address, which anonymizes your internet browsing. Once hidden, the VPN replaces your IP with a new one based on the server's location. As a result, you'll be able to access geo-restricted content in that region wherever you are.
For example, if you connect to a VPN server in Germany, you'll receive a German IP address. With that, you'll get to watch ran.de regardless of your current physical location.
While the process seems simple, not all VPNs are capable of fulfilling the task. Out top recommendation goes to ExpressVPN as it has servers across 94 countries.
With blazing-fast speeds and top-level encryption, ExpressVPN guarantees the best online experience in any country. However, it might top our charts, but ExpressVPN isn't the only VPN you can use to ger ran.de.
According to our strict evaluation process, the VPNs presented in the table below are also worth trying for both streaming and high security.
Install ran.de on Any Device
To stream ran.de, you need no subscription. However, you do need to get the application on your device before you get to watch your favorite sports. To do so, follow the steps below according to the device you're using:
To get ran.de on your Android device, you must first install the VPN application. Once that is done, connect to a German server and change your Google Play Store's region to Germany.
Next, download the ran application, sign in with your account (if necessary), and start watching your favorite sports wherever you are.
If you happen to have an iOS mobile, use your VPN to establish a German VPN connection. After that, switch your App Store region to Germany and download the ran.de application. Finally, launch the app, select your video, and start watching.
If you want to watch ran.de on your Windows or Mac, use your VPN to connect to a German server. After that, open your preferred browser, head over to ran.de, and start watching.
ran.de Anywhere – FAQ
Do you want to know more about ran.de? We've included everything you need for additional information in the following section:
Yes, ran.de offers its content for free – no subscription required. You can watch so many free live streams on NFL, Bundesliga, U21, DTM, Formula E, rugby, and eSports.
A dedicated application is available on Android and iOS mobiles. If you want to stream the channel on a PC or Mac, you can do so using your browser.
What Can I Watch on ran.de?
Once you access the channel, you can stream Bundesliga, 2nd league, 3rd league, DFB-Pokal, Champions League, Europa League, Premier League, and Primera Division live anywhere.
Can I Watch ran.de on Kodi?
Unfortunately, unlike most of its German competitors, ran.de doesn't have an official Kodi add-on.
Stream ran.de Anywhere – Final Words
ran is a channel worth having for so many reasons. Aside from boasting the best sports in the world, you can stream the channel for free.
If that's not a reason to unblock the channel in your region, we don't know what is. ran.de is one VPN connection away from being yours. Let us know in the comment section below if you need further assistance.