Do you want to use the Shadowsocks in China but find it difficult to locate clients and servers you can use? Well, that's because the leading Shadowsocks website, shadowsocks.org, is banned. Here's how you can unblock shadowsocks.org  to benefit from this tool's impressive censorship bypassing abilities.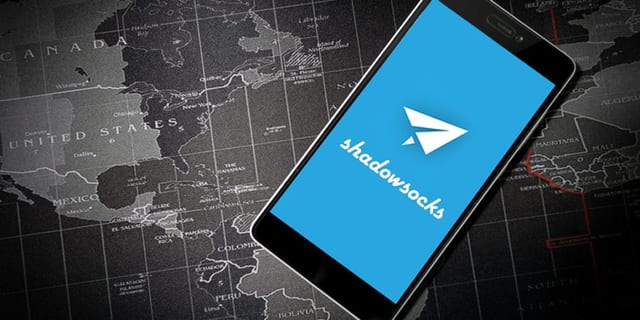 Is Shadowsocks banned in China?
Yes and no. See, Shadowsocks the proxy can and should be used in China. In fact, the Chinese government can't really ban the code for this tool in the first place. However, shadowsocks.org, one of the websites where you can download the client and servers needed is banned.
Now, that website isn't the only place you can find the Shadowsocks clients and servers. It is, though, one of the most highly recommended versions of the code. In fact, it's even endorsed by the creator of Shadowsocks, clowwindy.
How to Unblock Shadowsocks in China
The Great Firewall of China blocks the shadowsocks.org website, amongst many. This website offers its visitors the ability to download Shadowsocks clients and servers. It makes it a lot easier for someone to configure this tool onto their devices. It's also a great resource for users who want to use this tool but aren't very tech-oriented. If you're in Mainland China and want to use the services offered by this website, you need to tap into another tool altogether. In other words, you need a VPN to unblock Shadowsocks in China. Here's how it's done:
Sign up with a VPN service provider that actually works in China.
Download and install the VPN application on your PC, Mac, Android, iOS device.
Launch the VPN application and sign in using your VPN account.
Now, connect to an American VPN server. This will give you an American IP address.
Finally, visit the Shadowsocks website.
VPN is a cybersecurity tool that re-routes your traffic using its own secure servers. It also encrypts all of your data to protect you from possible data theft. The great thing about VPNs is that they automatically change your public IP address. When your traffic gets re-routed through a different server, it genuinely looks like you're located wherever that server is. So, with a VPN, you'll be able to change your public IP address to match the server you're connecting to.
Usually, that should be enough to bypass any geo-restrictions. However, since we are talking about China, you need to be a little more precise.
The Chinese government has increased its efforts to ban VPNs in Mainland China. However, some VPN providers can still bypass the Great Firewall.
Best VPN for Shadowsocks in China
While not all VPNs work in China, a few service providers have managed to keep their services active in the highly restricted country.
We suggest using ExpressVPN as it is, for now, one of the few providers that actually work in China. The good news is that you won't be settling for a bad service, ExpressVPN is widely considered to be the best VPN service provider on the market. They offer 2000+ servers in 94+ countries, have a wonderful 24/7 customer support team, and offer a 30-day refund period (no questions asked). In other words, you can give their service a test run for a whole month before you decide if you want to commit to it or not.
You can also try one of these top-tier VPNs. Though not as stable in China as ExpressVPN, they still manage to bypass the Great Firewall:
Unblock Shadowsocks in China – Final Thoughts
There you have it, how to unblock shadowsocks.org in China via VPN. My final piece of advice: you should be exceptionally wary of using a free VPN service in China. Free VPNs are in and of themselves risky. They also can't guarantee your security or your privacy. Make sure that the VPN service you're using has a true zero-logs policy, as otherwise, you would be at risk of having your connection monitored by the Chinese Government.