How to Watch TOD TV Outside the Middle East
|
Every country has one or multiple dedicated streaming services that tend to its viewers' demands. However, in the Middle East, one channel has it all – TOD TV. The beIN-owned service provides shows, movies, programs, as well as live sports. But just like beIN itself, TOD TV only operates in the MENA region.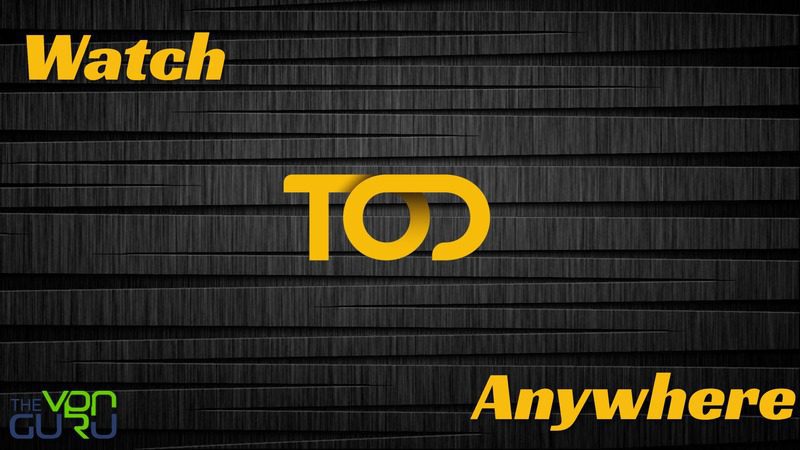 Short for Television on-Demand, the channel is only available in countries like KSA, Qatar, UAE, Lebanon, Palestine, Egypt, and the like.
In other words, users overseas won't be able to access what the channel has to offer. Well, we're here to change that. This is how you can stream TOD TV anywhere in the world.
Unblock TOD TV – Quick Steps
Time needed: 4 minutes
Unblocking one of the biggest channels in the Middle East is a few steps away. Here's everything you need to do:
Subscribe to a VPN service.

For quality servers in the MENA region, we highly recommend ExpressVPN.

Download the VPN application.

You can get the VPN client from your native app store or via the provider's website.

Activate the software.

Launch the VPN app and sign in with your credentials.

Connect to a server in the MENA region.

Choose a server in one of the Middle Eastern countries where TOD is available.

Launch TOD's website or application.

We've included a step-by-step guide on how to install the channel on any device.

Sign in with your account.

You have to subscribe to the channel first.

Watch TOD anywhere.

Enjoy Television On-Demand wherever you are.
Television On-Demand Anywhere – The Full Walkthrough
We have a lot more to discuss. From the geo-blocking issue to the best VPN for the job, everything is included in this comprehensive walkthrough:
The Requirements
To unblock TOD TV outside the MENA region, make sure you have everything on the list below:
A VPN account.
TOD TV subscription.
A TOD-compatible streaming device.
TOD TV – An Exclusive Middle Eastern Channel
beIN Media Group is probably the biggest name in the Middle East, especially when it comes to streaming and sports. TOD TV has thousands of subscribers due to the fact that it provides access to more than 10,000 hours of premium content – all in one place.
However, just like most streaming services, TOD has copyright agreements, which prohibit it from distributing its content or services outside the MENA region.
When you launch the channel's website or app, it examines your IP address to determine your location. If you happen to be abroad, you're not getting in.
All you'll receive is one of these error messages instead of the chosen video. (Even if you have an account, it's deemed useless overseas).
"This video is not working or not available in your region."

"This content is not included in your package or not accessible from your current location."

As we mentioned, the errors above only appear if you're located in an unsupported region, i.e, outside the Middle East.
To bypass geo-restrictions and access TOD TV in your country, the steps above are what you need.
What is a VPN
While changing your virtual location is all you need to access TOD overseas, using typical "Fake GPS" apps to do so will get you nowhere.
The solution is in your IP address and a Virtual Private Network is all you need to change that. A VPN is an online tool that enhances your security and privacy while browsing the web.
It encrypts your data and scrambles it, which prevents anyone from intercepting anything sent or received. On the other hand, the VPN hides your IP address and replaces it with a temporary one in a country of your choosing (Based on the server's location).
Not only does this anonymize your internet approach, but it also allows you to access geo-restricted channels/services in the region. For example, if you connect to a server in the Middle East, you'll appear to be browsing the web in the region.
As a result, you'll be able to stream TOD TV and other MEDA-exclusive channels no matter where you are. In general, a VPN is capable of doing the following:
Provides military-grade encryption for higher security.
Cloaks your IP address and anonymizes your online identity.
Unblocks major streaming services anywhere.
Please note that such privileges are not offered by just any VPN. We recommended ExpressVPN above for a reason and we'll shed more light on the matter.
ExpressVPN has servers across 94 countries, including several in the Middle East. Moreover, the provider offers blazing-fast speeds, which means you'll be able to take full advantage of the 1080 HD feature that TOD has.
While the service did show the best results during our tests, other VPNs did excel as well. Make sure to check the table below if ExpressVPN is not your choice.
Watch TOD TV Anywhere on Any Device
Once you unblock the channel and subscribe, you'll be able to stream everything you want wherever you are. But first, you should get the channel on your device:
Mobile
To get TOD TV on your Android or iOS mobile device, the following steps are required:
Connect to a server in the Middle East.
Change your App Store region to the Middle East and get the app:
Launch TOD TV and sign in.
Enjoy live and on-demand content anywhere.
Desktop
If you're using Windows or Mac, all you have to do is this:
Connect to a server in the MENA region.
Launch your preferred browser and head over to TOD's website.
Sign in with your username and password.
Start streaming.
Television On-Demand – FAQ
What else do you need to know about Television On-Demand? Make sure you give this FAQ section a quick read:
The channel is available in the MENA region, particularly in the following countries:
Qatar
UAE
Kuwait
KSA
Bahrain
Oman
Egypt
Jordan
Iraq
Algeria
Sudan
Tunisia
Morocco
Lebanon
Palestine
Syria
Yemen
Chad
Mauritania
Libya
South Sudan
Can I Watch TOD TV for Free?
The channel itself is premium, which means you'll have to pay for a subscription. However, new customers get to benefit from TOD's 7-day free trial.
What Devices is TOD Available on?
You can stream TOD's content on Android, iOS, Windows, and macOS.
Can I Watch TOD in UltraHD?
Unfortunately, this feature is not available. You can stream your content on TOD in full high definition 1080p only.
What Leagues Can I Watch on TOD?
You can stream top European Leagues and global sports events such as:
FIFA World Cup Qatar 2022
UEFA Euro
COPA América
Tennis Grand Slams
ATP World Tour
WTA
NBA
AFC Cup
Premier League
Ligue 1
LaLiga
Can I Watch Sports Using Any Subscription Plan?
No, you can't. To stream sports, you should be either subscribed to the sports package or the All-In one.
How Many Concurrent Streams Are Allowed Per Account?
If you're subscribed to the Entertainment and All-In packages, you get 2 simultaneous streams. With Sports, you only get one.
TOD TV Anywhere – Successfully Unblocked
TOD TV offers a collection of premium content and international sports for you to tap into with a push of a button. Now that you have everything you need to unblock it anywhere, your streaming experience has reached new heights.
From Warner Brothers, and HBO, to Sony Pictures, everything a streamer craves is available with TOD. If you have more questions, please contact us in the comment section below.