Best VPN to Unblock WeChat Anywhere
|
Social media access in China can be quite daunting as residents cannot use the world's most popular free chat application – the Facebook-owned WhatsApp. However, they do have a local alternative – WeChat, owned by Tencent Technology. Although it's behind in terms of the number of users, WeChat offers so much more than messaging as it also allows payments and hotel/flight booking. Unfortunately, as convenient as it is, the app ceased to work for millions of people in the United States. President Trump signed an executive order banning the app, which extends to removing it from both Apple and Google's app stores. Now, the question is: How can you download WeChat? How can you unblock it in the US? The answer is with a VPN and here are the best ones for the task.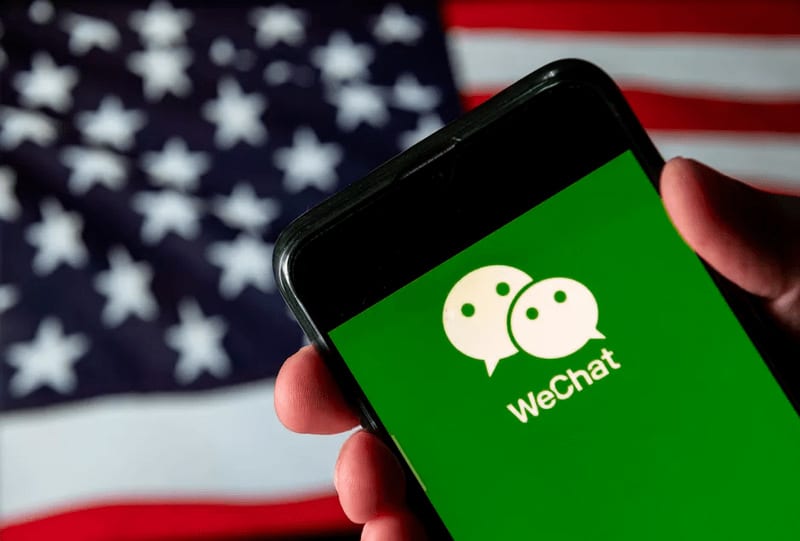 Best VPN for Unblocking WeChat – Content Index
Since Trump's administration has decided to ban downloads and the use of popular Chinese-owned apps TikTok and WeChat, millions of these apps' users will have no way of contacting their loved ones abroad.
WeChat is free and convenient. That's why many people consider it an efficient way of communicating. But with such a ban in place, using a VPN is the only way to unblock WeChat. But what are the best VPNs for the job? Find out in this review.
WeChat Banned – The Full Story
WeChat saw the light back in January 2011. Tencent created this instant messaging app as a means for easier communication in China. Fast-forward to September 2019, WeChat harnessed more than 1.2 billion users, which is 3 million less than China's entire population.
Tencent is one of the biggest companies in the world. It has its hands in many U.S. companies, including Tesla, Activision Blizzard, Reddit, and Epic Games, which created none other than the mega-smash Fortnite.
Moreover, Tencent also has a small share of Sweden-based Spotify and all of Riot Games, home of the League of Legends game. We're not going to forget PUBG as well.
Despite this US reach, Tencent is still a Chinese company, and we all know how the US feels about the country. Trump's administration says the company poses an alleged national security risk, and they might be right.
WeChat is a tool that does all sorts of censorship and surveillance activities. In fact, in its country of origin, the app is heavily censored. Any post that reflects Chinese politics and other forbidden topics disappears instantly.
As for those who live abroad, no, they're not off the hook. Anything they do online is heavily censored and monitored, including the news the read and the sites they visit. Even an emoji can be intercepted when sent.
Chinese authorities take advantage of such a tool to contact and surveil exiles and dissidents, including those in the United States. US authorities also state that WeChat collects user information.
In other words, the app allows the Chinese Communist Party access to Americans' personal and proprietary information. This includes network activity, location data, and browsing, and search histories.
The WeChat Ban – Its Impact on Chinese Expats
While this ban might not mean much to actual Americans living in the US, WeChat has become a lifeline for staying in touch with relatives, and friends for Chinese ex-pats in the country.
The ban news shocked every Chinese-American living in the US ties to China as it has become the primary way of keeping in touch with family and friends there.
WeChat, aka Weixin, is very popular among older generations of immigrants that have lived in the United States for decades. And as mentioned, it's probably the only way to stay connected.
Moreover, the app became quite essential during the pandemic as traveling back to China became very complicated. Going back to China is expensive now, and let's not forget the extra period of quarantine, which forced many to stay put.
We came across a story of a 72-year-old retired Chinese woman living in the United States. She said that WeChat made it easier for her to contact her loved ones back home.
She lives on the East Coast, which means that there's a huge time difference between her location and China. So, leaving messages using WeChat made it more convenient. Not to mention that regular phone calls cost a fortune, which is stated by the woman herself:
"I still want WeChat. It's cheaper. Phone calls [to China] are expensive."
Trump Said that the United States must take aggressive action against the owner of WeChat to protect its national security. This decision does enhance the security, but those who have nothing to resort to, what would they have as a plan-B?
A Counter Act?
Whoever's been reading the news knows that such a signature from President Trump means the end of WeChat in the United States. However, that's not the case when a judge interferes.
The main reason why Trump is banning WeChat in the US is to stop China's malicious collection of American citizens' personal data. While such a practice has been very evident in the past few years, WeChat users challenged the president's decision.
US Magistrate Judge Laurel Beeler stated the following:
"While the general evidence about the threat to national security-related to China (regarding technology and mobile technology) is considerable, the specific evidence about WeChat is modest".
More than 20 million people in the US use WeChat – and they're pretty much of the Chinese and Southeast Asian diaspora. By banning the app without specific evidence, the executive order threatens the users' First Amendment rights.
It certainly cuts off millions of users who have no other way to communicate with their families back home, which is exactly what Judge Laurel Beeler said in another statement:
"The plaintiffs' evidence reflects that WeChat is effectively the only means of communication for many in the community, not only because China bans other apps, but also because Chinese speakers with limited English proficiency have no options other than WeChat."
Judge Beeler also advised stated that other actions could have been taken instead of banning the app as a whole. The authorities could ban WeChat from government devices, as Australia has done, or take other steps to address data security.
The judge's order was effective and the WeChat ban will be on hold for the time being. It doesn't only block Trump's administration's ban on WeChat download, but it also doesn't allow to restrict ISPs from carrying or hosting WeChat's internet traffic.
Downloading WeChat in the US – Post Ban
We don't know how long will the court older hold off the banning decision, but we can't wait for that. Our readers should know how to get around such bans, especially when WeChat is the only way to communicate with their families abroad.
WeChat was supposed to be banned on Sunday, September 20th, 2020. Now, despite being on hold at the moment, the Chinese-based app had 10,000 installs in the US Friday.
People started downloading the app, knowing that it's not going to be available on the App Stores anymore. That's true, and they did the right thing. But what about those who did not?
We got them covered. If you already have the app, skip this part. If not, we covered both Google Play and iOS Store below, so here's what you need to do:
Android
Those who operate an Android phone used to change their Google Play Store's region with ease. All the needed to do is head to the device's settings, clear cache/data, connect to a VPN, and it's done.
However, apparently, it's not that easy anymore as they have to change their payment method in the process now. No, it's not that simple because they can only do so once every year.
An Alternative Way
It's still doable but in an alternative way. Now, users can change their Play Store region using their browser on Mac or PC, which can be easily done by following these steps:
Sign up with one of the VPNs on our list in this review.
Download and install its VPN application on your device – both the mobile and desktop. They all offer multiple simultaneous connections.
Run the app, sign in, and connect to a server outside the US where WeChat is available.
We connected to a Swedish server as an example and here's our IP address a few seconds later.
Use Private/Incognito mode and visit Google Play Store's Website.
Since you now have a Swedish IP Address, you'll notice that the currency is not in US Dollars anymore. It's in Swedish Krona.

Search for WeChat and click on the install button. The device associated with your email address will show up.
Once you hit the "Continue" button, Google Play Store will ask for your Gmail password. Submit it and carry on.
Once everything is done, the app will start installing on your Android device. You can now launch the WeChat app in the US.
Having the app does nothing without installing a VPN. Both downloading or using WeChat require a VPN connection. Even when the app is downloaded, you need to use a VPN to connect to a server outside the US (A country where WeChat is available), and then, you can use the app freely.
iPhone/iPad
With iOS devices, the process gets easier. Users who can't get a hold of WeChat don't need a VPN to download it. In fact, it only takes a few clicks to change the region of their Apple Store. Here's what needs to be done:
First, head over to your iPhone/iPad's Settings.
Next, click on your profile, followed by the iTunes & App Store.
Now, select your Apple account's email address on the top of the screen.
A small window will pop up, providing several options. Choose View Apple ID.
On the next screen, select the "Country/Region" option.
Now, tap on "Change Country or Region."
A full list of countries will appear and yours should be set to the United States. Change that to a country where WeChat is available. We chose Sweden as an example.
After that, a page will open asking you to fill in some details such as Street, Zip code, and the likes. Submit what's necessary and continue.
Now that you're region is altered, head over to the iOS Store and search for WeChat.
Click on "Get" to download the app and you're all set.
As seen in the image above, not only did we get WeChat, but we also got TikTok. Changing your iOS region is very essential when it comes to downloading new applications not available in your location. However, we already mentioned that downloading the app requires no VPN, but actually using it does.
WeChat Already Installed? Do This to Use It
Geo-blocking is a mechanism used to restrict user access based on their location. For example, Google Play Store allows those with certain IP addresses to access specific content, be it apps, movies, or TV shows.
App banning works in the same way as it also relies on the users' IP addresses to determine their whereabouts. In WeChat's case, a US IP address is definitely what you don't want at the moment.
With one, the app won't be available to download or operate when downloaded. This brings us to the use of Virtual Private Networks. With a VPN, you can change your current whereabouts to any country where the provider's server network covers.
Once you connect to a server, the VPN encrypts your data (extra security) and hides your IP address (extra anonymity), replacing it with one in the region where the server is located.
For instance, if you connect to a Swedish server while in the US, the VPN will cloak your American IP and replace it with a Swedish one, allowing you to both download and use WeChat despite residing in the States.
The Steps
Now that you know what a VPN is and how can it help you with the WeChat banning predicament, these are the steps you should take to complete the task:
Create a VPN account with one of the premium services from the review below.
Download the VPN's dedicated application on your device and install it.
Activate the application and sign in with your credentials.
Connect to a server in a country where WeChat is available.
Launch WeChat and contact your loved ones wherever you may be.
That was everything you had to go through in order to use WeChat in the US and any other country where the app is banned. Now, all that's left is to show you what VPNs are considered to be the best for the job, which is what this review is all about.
Best VPN for WeChat – The Review
WeChat won't be available for long as the court order will definitely not last. President Trump is hellbent on getting rid of every single Chinese tool that can be used to gather US information.
This is inevitable, and a VPN is your only choice to keep your WeChat fully operational in the States when the ban takes place. Remember, with a VPN, your data is encrypted, which means that no one can read what you send/receive over the web.
But not all VPNs are equal as some would pose a greater threat than any cybercriminal out there. That's why we went ahead and tested dozens of VPN providers on the market and based on a strict evaluation process, we were able to narrow it down to 4. Check them out below.
ExpressVPN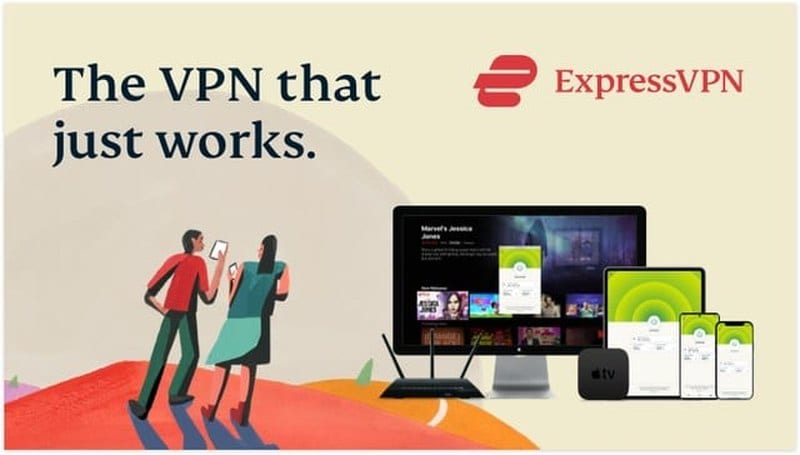 ExpressVPN showed us that it does deserve being the top VPN on our due to several factors. The provider has the best security and privacy features in the industry.
When it comes to WeChat, extra anonymity is always recommended. However, we're looking for a VPN that can unblock it, and ExpressVPN does that with ease courtesy of its huge server network.
The service has more than 2000 servers across 94 countries, so if you're trying to unblock WeChat, you won't be running out of options at all. That's not all. WeChat allows video-calling, which requires fast connections.
A VPN's encryption can tamper with the internet speed, but ExpressVPN's servers showed excellent speed rates, allowing our video calls t go smoothly without witnessing the connecting status.
Moreover, the provider allows customers to use up to five simultaneous devices per account. This is very good, especially that up to five users can benefit from bypassing the WeChat ban now.
As for the subscription, we have to state that ExpressVPN isn't the cheapest on the market. Its monthly subscription is a bit expensive. However, by the looks of the services it provides, we certainly get the pricing mechanism.
Anyone who wants to subscribe to ExpressVPN can benefit from a 30-day refund policy. This way, if anything is not as expected, users can ask for their money back (no questions asked).
Pros
2000+ servers in 94 countries.
24/7 live chat support.
Five concurrent connections.
256-bit AES encryption.
Kill switch available.
User-friendly apps.
Unblocks WeChat anywhere.
Split-tunneling.
30-day refund policy.
Browser extension.
Cons
Slightly more expensive than other providers.
No free trial available.
BulletVPN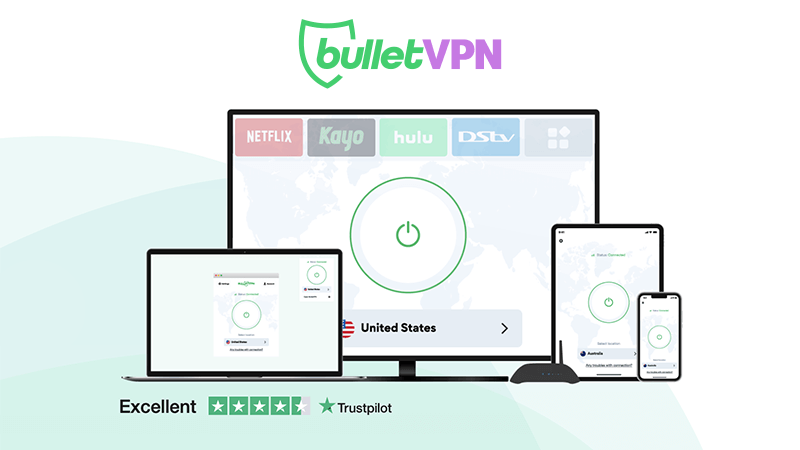 Straight from Estonia comes another top VPN to unblock WeChat anywhere, BulletVPN. The provider works in every single country around the world, including those that apply strict VPN bans such as China and the UAE.
Moreover, BulletVPN comes with over-the-top security and privacy features, as well as speed. That's where it got the Bullet part from, and we'll be talking about our experience in a bit.
The provider keeps improving as it keeps working on expanding its server network. As of now, BulletVPN has more than 154+ server locations across 54 countries and counting.
You know you won't be running out of servers to connect to. Now, despite their best-in-class encryption, we did not encounter a speed loss while testing it out.
BulletVPN optimizes its servers to provide the best speeds possible on ever server. However, we also tried ones labeled as "UltraHD Support" and results were excellent.
We used them to stream TV shows in UltraHD and not one single buffering incident occurred. Not to mention that our WeChat video calls were very clear – no connecting issues or video quality losses.
BulletVPN also has a kill switch (cuts the internet if the VPN connection drops), but it's backed up with its own Bullet Shield. This technology doesn't allow users to connect to the internet if no VPN connection is present.
BulletVPN's subscription plans are very convenient, offering affordable prices that keep decreasing with the increase of the subscription's duration. What's better is that BulletVPN also has a 1-day free trial for Android users and to those who contact customer support.
Once that is done, they'll enter a 30-day refund policy period as well, taking enough time to test the service out before opting for anything.
Pros
155+ server locations in 54+ countries
Excellent live chat support.
Six simultaneous devices per account.
Military-grade encryption.
Kill switch.
Easy-to-use apps.
Unblocks WeChat.
Bullet Shield
30-day refund policy.
1-day free trial
Cons
No browser extension.
No split tunneling.
Surfshark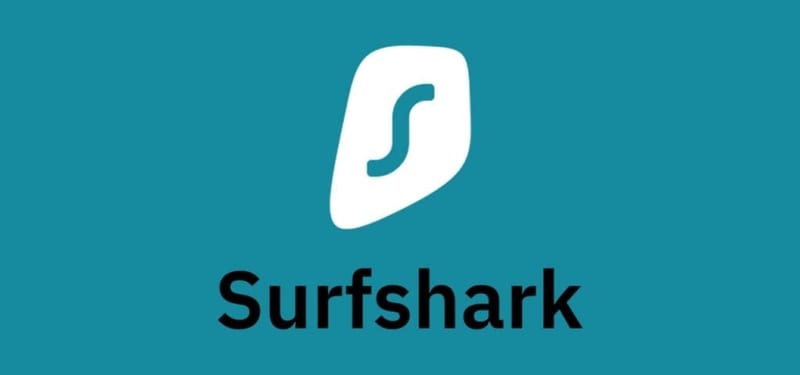 WeChat requires reputable VPN services to be unblocked, and Surfshark is definitely among them. The provider launched in 2018 and has been rising in popularity ever since.
Surfshark offers the best in security and privacy, but it has a lot more within its arsenal. To unblock WeChat, you should change your location. With Surfshark, that's easily done because you have a lot of options to choose from.
To be exact, the service has more than 2000 servers across 65 countries. You won't be running out of options there. Aside from that, Surfshark provides top-level security and privacy features.
This includes a kill switch, an adblocker, the double VPN technology, as well as a strict no-logging policy. If you're worried about your data, don't be – it's safe as Surfshark keeps none of it.
Pros
Servers in 65+ countries
24/7 chat support.
Unlimited devices per account.
Military-grade encryption.
Kill switch.
Easy-to-use apps.
Easy access to WeChat.
Adblocker.
30-day money-back guarantee.
Double VPN.
Unlocator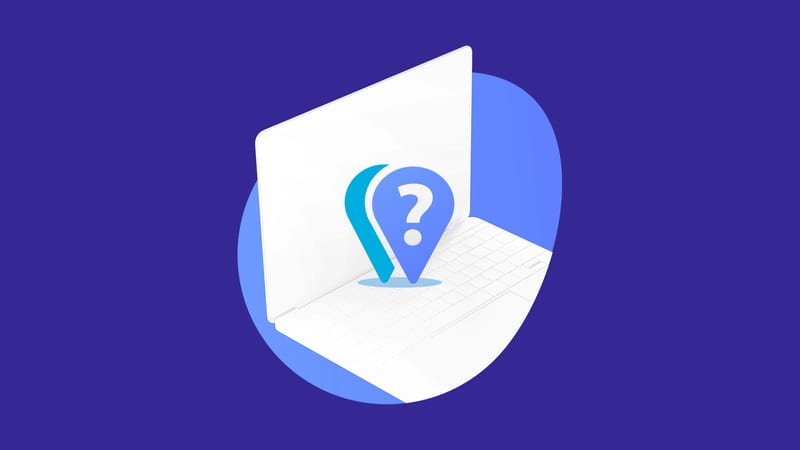 Another entry in our top 4 VPNs would be Unlocator, the Danish-based newly-created VPN service that used to be a pure Smart DNS provider.
Back in 2013, Unlocator launched as a Smart DNS service, offering unlimited passes to top streaming services around the globe. As of 2019, Unlocator took on a hybrid task, providing a sold VPN service as well.
Now, despite being based in a country that's considered a threat to privacy, due to its collaboration with the 14 Eyes, Unlocator's privacy features, including its zero-logging policy, promise ultimate anonymity.
Unlocator has around 47+ servers in 39+ countries. It does pale in comparison to the others, but the spread of these servers is strategic, covering key countries around the world.
The service has decent speeds, but some servers recorded poor results. However, despite the speed drop, we did manage to maintain good video quality and no connection issues were witnessed while using WeChat.
Just like the providers above, Unlocator also has a kill switch for extra privacy. In addition, they have Unlocator Shield, which restricts internet access unless the user is connected to one of its servers.
With a 30-day refund policy, new Unlocator customers can check what the VPN has to offer. But they don't have to start that until they're done with its 7-day free trial, which none of the other VPNs on our list provide.
Pros
Servers in 39+ countries
Professional live chat support.
Five devices per account.
Military-grade encryption.
Kill switch.
User-friendly apps.
Accesses WeChat.
Unlocator Shield
30-day money-back guarantee.
7-day free trial
Cons
Inconsistant speeds.
No browser extension.
No split tunneling
NordVPN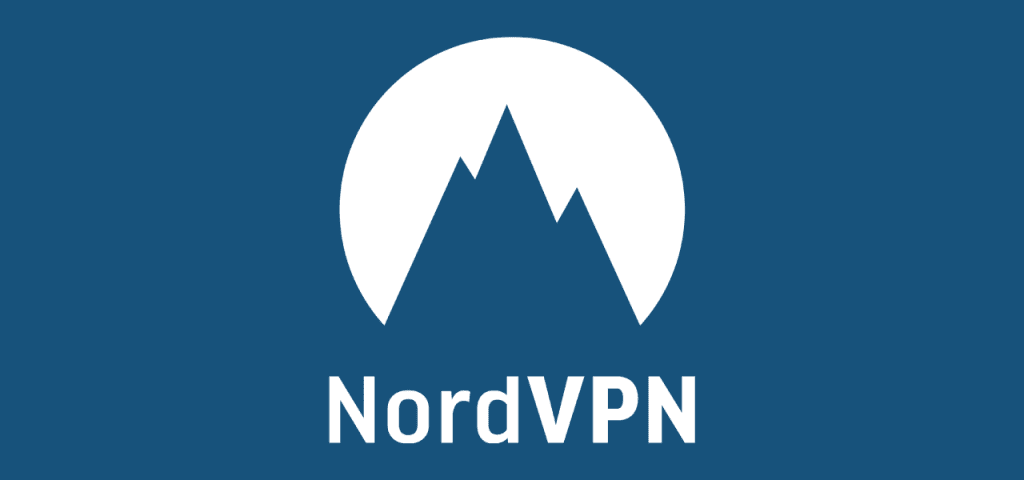 Finally, we have the Panama-based provider, NordVPN. This service has been around for quite some time now, offering extra special security features and unlimited channel unblocking to its customers.
NordVPN focuses a lot on security, but that doesn't mean that it lacks capabilities in other departments. The provider has thousands of servers in around 59 countries. In other words, anyone who wants to unblock WeChat won't be limited in terms of locations.
The service works in highly censored countries such as China, UAE, KSA, and the likes. Not to mention that their application is very easy to use. Now, we have to talk about NordVPN's speed and what we witnessed while evaluating some of its servers.
NordVPN offers blazing fast speeds and that was obvious when we connected to nearby servers. However, it did record some slow results while using some of the distant ones and other servers with Double VPN technology.
Double VPN is a feature that reroutes traffic through two servers instead of one. In other words, user data gets encrypted twice, doubling the security in the process.
Another feature NordVPN has is CyberSec, which shields the users' devices from viruses, malware, or any malicious software that might target them. These two are some of the features that NordVPN has up its sleeves.
You can also enable their kill switch or use split-tunneling to choose which applications you want to protect using their service.
A NordVPN account allows you to use up to 6 devices simultaneously, and a monthly subscription isn't that expensive. In fact, you can try NordVPN out, risk-free, courtesy of their 30-day refund policy.
Pros
Servers in 59+ countries
24/7 live chat support.
Six concurrent connections
256-bit AES encryption.
Kill switch.
User-friendly apps.
Unblocks WeChat.
30-day money-back guarantee.
CyberSec.
Double VPN.
Split tunneling.
Browser extensions.
Cons
Some slow servers.
No free trial.
Best VPN For Unblocking WeChat Anywhere – Final Words
An executive order banning WeChat in the United States isn't the only act against Chinese applications. President Trump also signed separate order banning the Chinese app TikTok.
WeChat is used by millions of immigrants in the US, and banning it cuts all their ties to their family members back home. However, WeChat can be brought back to life with the help of a VPN. Whether the ban actually takes place or not, we're yet to find out.
But for now, make sure to go through this review, pick a VPN from the list, and you'll be able to unblock WeChat anywhere you may be. Leave a comment below and tell us which VPN you ended up with.