TikTok is having an awful year so far. It started with its banning in India, and all the way to the potential ban in the United States. This has frustrated millions of users in the countries who make or watch TikTok videos for entertainment. Despite these allegations and banning incidents, freedom of access to the internet is a human right, and a VPN can get that back with a push of a button. Circumventing regional bans has always been a benefit VPNs offer. However, not all VPNs are up for such a task. So, the question is: What are the best VPNs to unblock TikTok in India, the United States, and any other country that might block the application? This review will answer that.
Best VPNs for Unblocking TikTok – Content Index
TikTok is an important source of entertainment and has reached global status within days. With more than 800 million users and 2 billion downloads, it's a shame to see the app blocked in certain regions.
However, when it comes to the internet, there's always a loophole and a VPN can guarantee the unblocking of the popular app with a push of a button.
Now, not all VPN providers are up for the task, which is why we came up with this review.
TikTok is Banned – Read All About It
TikTok is a popular application made for creating short videos and sharing them with millions of other users around the world. It's fun, convenient, and entertaining.
The application showed a huge boost in its fan-base, especially during quarantine time midst the COVID-19 pandemic. It kept people busy at home and provided them with the entertainment they needed during these hard times.
However, despite giving some light in these dark days, the application wasn't that much appreciated in India. The country banned 59 Chinese phone apps, including the popular messaging app WeChat, and none other than TikTok.
Apparently, India is accusing TikTok of illegally using data and secretly collecting information from people's phones when they download the apps. Despite denying it, India still accused TikTok of misusing users' data and passing it on to the Chinese government.
TikTok in the US
That's not the application's first accusation. In fact, back in 2019, Misty Hong, a student in California, filed a lawsuit, accusing the company of "surreptitiously" harvesting content without user consent and delivering them to Chinese servers owned by Alibaba and Tencent.
A while ago, US Secretary of State Mike Pompeo stated that the United States is considering banning TikTok in its region. This claim was back up by none other than President Donald Trump as he had some statements of his own while on Air Force One:
"As far as TikTok is concerned, we're banning them from the United States."
We still don't know how effective this might be. It's still not clear what such an order would look like and what legal challenges it might face. Trump is very well known for his way of thinking, and we think that it's all represented in the following statement he made:
"Well, I have that authority,"
Now that Donald Trump has set his sight on banning TikTok, it's a matter of time before this actually happens. Even after TikTok tried to make a deal with Microsoft in acquiring the app.
The company declined to comment to CNN Business. However, Trump gave TikTok some time, backing down from his previous decision of an immediate ban.
He gave TikTok until the 15th of September, 2020. If Microsoft or another "secure" and "very American" company doesn't buy the U.S. leg of the Chinese-owned operation, the wildly-popular video app will cease operating in the country.
We'll have to wait and see what comes out within the time limit given to TikTok. But for the time being, we have to show you how to get it to operate even if the ban takes place.
Don't Have TikTok – Here's How to Download It
Getting the TikTok application on your device might not sound like an easy task. Technically, it requires a few steps to get done, but we're here to help. We'll be covering both the iOS Store and Google Play Store in the process.
Before we begin, this section is for those who don't have the application on their device. If you have it installed and you just want to unblock it, skip this part and head over to the next section. With that said, here's how you can download TikTok:
Android
First, let's start with Android users. If they live in the US, TikTok won't be available for download on Google Play Store. However, with a simple Google Play Store region change, they'll be able to see the app, download it, and later use it at will.
In some cases, force stopping Google Play Store and clearing its data and cache won't cut it. For some reason, the credit card option has to be altered. While that might sound simple, Google has made it harder for users to do so as they're only allowed to change it once per 365 days.
So, as an alternative way, you can use the browser on a PC or Mac to complete the process. Here's what you need to do:
First, here's our Google Play Store in the United States, where, as of September 20th, 2020, TikTok is missed.
Now, connect to a VPN server in a country where TikTok is available. We chose Sweden as an example.
Wait a few seconds for the VPN to establish a connection. This is our IP address after connecting.
Clear the browser's history and cache or open an Incognito page then visit Google Play Store's website.
You'll notice that the currency has shifted to that of the country where the server is located. In our case, the Swedish Krona.
You can now search for TikTok and download it on your Android device using your Mac/PC's browser anywhere.
Remember, don't disconnect from your VPN if you're willing to use TikTok in the US or India. It won't work with the respective IP addresses. Stay connected to the VPN server (Doesn't have to be Sweden) and enjoy unlimited video binge viewing on your Android.
iOS Region Change
Those who are using iPhones and iPads have probably the easiest way to change their Apple Store's region. It's very simple and only takes a few clicks here and there.
In fact, changing the region does not require using a VPN. You can do it on your own by following these steps:
First, head over to Settings and click on your Your profile.
On the next section, click on Media & Purchases.
Next, tap on Country/Region.
Click on Change Your Country or Region.
Choose the region you want to change your store to from the provided list. We'll be using Sweden again.
Next, read the Terms and Conditions and click on Agree.
Finally, submit the necessary information required by Apple.
Now that you've changed your iOS Store's region, you can download TikTok in the US, India, or wherever you're residing. Remember to stay connected to a VPN when you're using TikTok, otherwise it won't operate in the countries mentioned above.
How to Unblock TikTok?
TikTok is facing a lot of issues now. It first started in a country where most of its users reside (India's users reached 120 million), and now, the US is set on blocking it in its region. Now, there are a lot of top alternatives for TikTok; there's no doubt.
However, most of its users are accustomed to the popular video-sharing apps, and they don't want to replace it with another. This brings us to Virtual Private Networks.
The banning of a certain app relies on a user's IP address, which helps in determining his/her location. If the IP address is in the country where the ban is in place, the app can't either operate or get downloaded.
A VPN allows users to change their IP address, encrypt their data, and cloak their browsing activities. Once the users connect to a server in a country of their choosing, the VPN hides their original IP address and replaces it with a new one based on the server they're connected to.
Let us show you how to unblock the video-sharing app with a VPN:
First, sign up with a VPN provider from the list below.
Second, download and install the VPN app on your device. You'll find clients on iOS, Android, PC, and Mac.
Launch the app, sign in, and connect to a server outside the US or India (Where TikTok is not banned).
Launch TikTik and enjoy it.
Now, this review has everything you need to make up your mind. But before we head over to the full analysis, here's a quick look at the providers included in this article.
Best VPN for Unblocking TikTok – The Full Review
As mentioned, TikTok is banned in India, and soon in the US, so an IP address outside these countries is required for TikTok to function. We used a strict evaluation process to determine what VPNs are credible enough to unblock TikTok.
All you have to do is check which one suits your needs best, sign up for their service, connect to a server where TikTok is available, and enjoy the video-sharing app no matter where you are.
Now that we acknowledged what a VPN is and does, here are the best TikTok unblocking VPNs:
ExpressVPN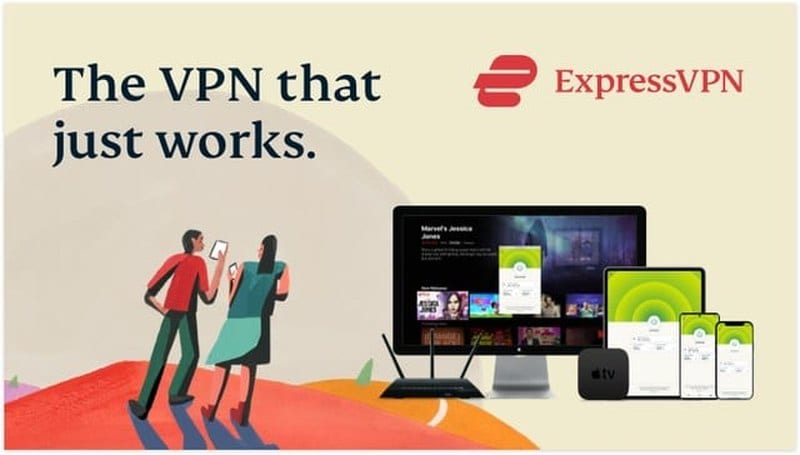 ExpressVPN has been around for more than a decade and has fulfilled its customers' privacy needs ever since. The provider is based in the British Virgin Islands, a region where data retention laws do not exist what so over.
With over 160 server locations in more than 94 countries, TikTok users in the US and India have almost indefinite options to choose from. ExpressVPN is also well known for unblocking major streaming services with the ability to terminate VPN access.
If these online giants are easily unblocked by ExpressVPN, imagine how easy it is to access TikTok. Privacy is important as well, especially while using social media applications.
That's why ExpressVPN provides advanced privacy features, including DNS leak protection, kill switch, split-tunneling, and of course, a strict no-logging policy.
On the other hand, TikTok is a video application, which means speed is essential. During our tests, ExpressVPN showed great speed recordings. Our TikTok videos never paused or buffered, resulting in a great experience despite the strong encryption applied.
We also found the fact that it allows five simultaneous connections per account very beneficial. Now, up to five users can benefit from unblocking TikTok while paying for one subscription only.
Finally, ExpressVPN offers several subscription plans, depending on the duration its customers wish to sign up for. But the best thing is that it also offers a way out if the service didn't meet our expectations. If ExpressVPN didn't turn out to be the VPN you're looking for, you could always ask for a refund within 30 days of purchase.
Pros
Five simultaneous connections
Over 160 VPN locations
Military-grade encryption
Torrenting/P2P support
Unblocks Tiktok
Kill Switch
30-day refund policy
Easy-to-use apps
Browser extension
Split-tunneling
Cons
A bit expensive.
No free trial
BulletVPN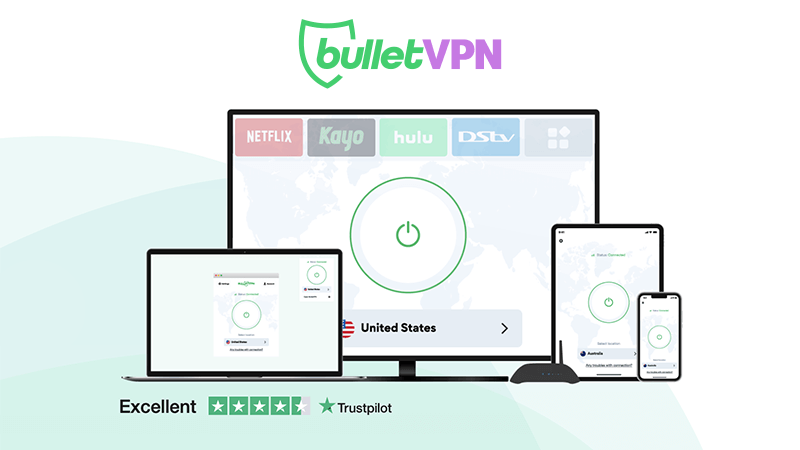 BulletVPN is another VPN provider that can get TikTok to operate no matter what country bans its accessibility. This Estonian-based VPN is well-known for its over-the-top security and privacy features, as well as speed. Well, it doesn't have "Bullet" in its name for nothing.
We reviewed the provider in the past. However, we had to update our reviews a lot as they keep improving over time. Now, the provider has more than 153 server locations in 54 countries, which gives their customers dozens of options to connect to.
Security-wise, BulletVPN uses the best-in-class encryption as well as five different security protocols. Moreover, they do have a kill switch to prevent data leaks in case the VPN connection drops.
Another added feature is their own Bullet Shield, which doesn't allow users to establish an internet connection unless they use BulletVPN first. Now, let's talk speed.
A lot of VPNs claim to be the fastest in the world. However, when we test their service out, they don't seem to walk the walk. Well, that wasn't the case with BulletVPN, as our tests showed excellent results.
It doesn't matter whether it's a distant server or a nearby one, speeds are very good, especially while connected to their UltraHD Support servers.
Pricing is very good compared to the features users get in return. All of their subscriptions come with a 30-day refund policy as well. However, an added bonus comes in the form of a 1-day free trial, which is available for new Android customers and anyone who contacts customer support.
Pros
Six simultaneous connections
150+ server locations in 54 countries
256-bit AES encryption
P2P friendly
Unblocks Tiktok
Kill Switch
30-day refund policy
Easy-to-use clients
Bullet Shield
UltraHD Support
1-day free trial
Cons
No split tunneling
No browser extensions
Surfshark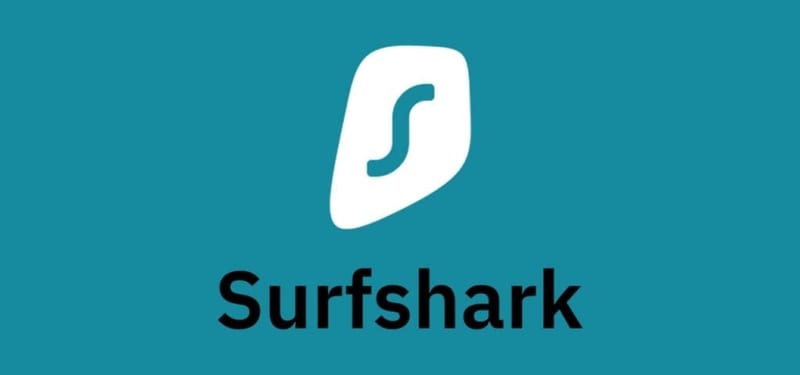 Surfshark is one of the top providers to use in order to unblock TikTok. It has more than 2000 servers across 65 countries, which gives you so many options to choose from.
The provider applies the toughest encryption in the industry and makes use of the world-famous Wireguard protocol. Moreover, with privacy features such as their kill switch, double VPN, and CleanWeb, you can browse the internet without having to worry about anything.
TikTok browsing requires speed, and Surfshark definitely has that. No matter what server you choose, rest assured it's fully optimized to meet your video-streaming needs.
Now, Surfshark has some expensive plans, but in the end, it's all worth it. You can give the provider a try as it offers a 30-day refund policy.
Pros
Unlimited concurrent connections.
Top encryption.
Torrenting supported.
Unblocks Tiktok.
Kill Switch.
30-day refund policy
User-friendly apps.
Adblocker.
Unlocator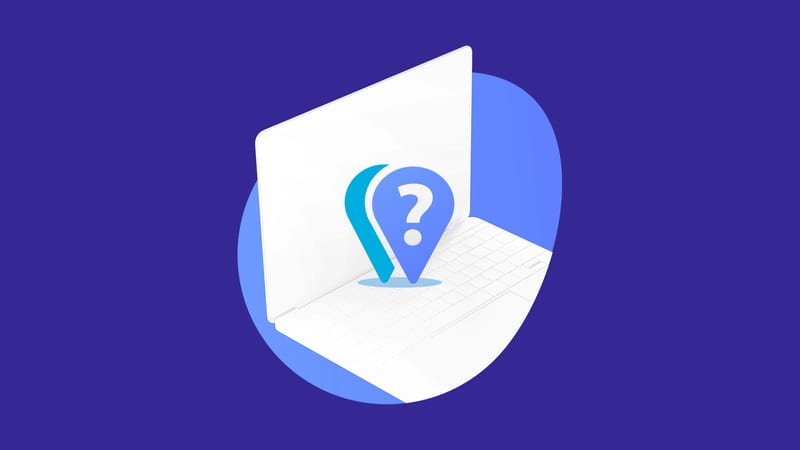 Unlocator was found back in 2013, and it promoted itself as a Smart DNS service that unblocks any streaming channel available. Technically, their claims were true as it did back up its statements.
Fast forward to 2019, Unlocator became a hybrid tool consisting of both VPN and Smart DNS. The provider operates in the Danish premises, which can be a threat to privacy since Denmark is a part of the 14 Eyes Alliance.
However, Unlocator keeps no logs of its users' browsing activities, so if authorities came sniffing around, they'd find nothing to collect. The newly-established VPN also hosts a server network of 47 server locations in 39 countries.
While this may pale in comparison to the other VPNs on our list, Unlocator does provide servers in key locations where everything online-required by users is available.
Unlocator protects its customers with robust military-grade encryption as well as top security protocols in the industry. A kill switch is also available in case the VPN connection drops, and Unlocator Shield makes sure that users are always operating a safe connection by not allowing them to connect without using one of its servers.
As for speeds, we've seen better. During our tests, Unlocator showed inconsistent speeds, where some of the videos weren't loading well. However, some other servers, especially the nearby ones, maintained good speeds, and we witnessed no video buffering while browsing TikTok.
Unlocator has very good pricing as well as a 30-day refund policy. Before new customers get to the 30-day duration, they can benefit from a 7-day free trial (No credit card required).
Pros
Five concurrent connections.
Military-grade encryption
Torrenting allowed
Unblocks Tiktok
Kill Switch
30-day refund policy
Easy-to-navigate interface
Unlocator Shield
7-day free trial
Cons
Inconsistant speeds
Smaller VPN network
No split tunneling
NordVPN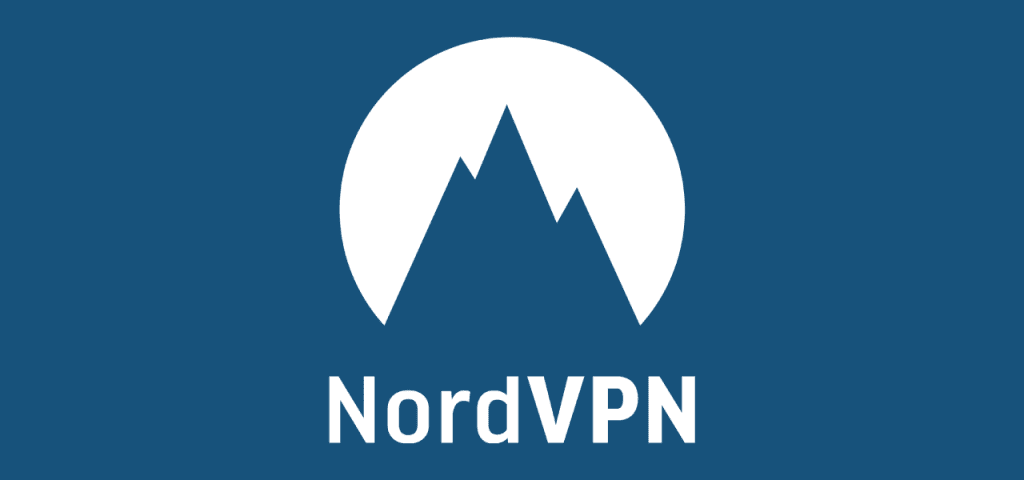 The last provider on our list would be NordVPN. The Panama-based VPN has always excelled in protecting its customers' data from any prying entity out there.
NordVPN has a huge server network, consisting of thousands of servers in around 59 countries. In other words, users have a lot of options to choose from when they want to unblock TikTok.
The VPN's applications are very easy to navigate. With NordVPN, we were able to unblock not only TikTok, but also WeChat, Netflix US, Hulu, and many more. This shows how reliable this VPN is when it comes to accessing content abroad.
Privacy and security have always been top priorities for NordVPN. The service has all the features needed to protect the data users hold dear. We're talking about the likes of a kill switch, split tunneling, and a zero-logging policy.
Moreover, NordVPN applies Double VPN, which reroutes user traffic through not one, but two servers, doubling the encryption in the process. Not to mention their CyberSec technology – a tool that fends off any malware, virus, or malicious software infection.
As we mentioned, TikTok is used to watch people post videos, and that requires speed. When we tested NordVPN, some of the videos started to buffer. However, that wasn't the case while using all of their servers. Some servers did have a huge impact on our connection, especially when we used the Double VPN feature.
With a single NordVPN account, users can use 6 devices at once. Not only that, but NordVPN also has a 30-day money-back guarantee in case the features weren't good enough for some of you guys. Unfortunately, we also didn't find a free trial, which previously existed with NordVPN.
Pros
Six concurrent connections
Servers in 59 countries
High-level encryption
Allows torrenting activities
Unblocks Tiktok
Kill Switch
30-day refund policy.
User-friendly interface
Browser extensions
Split-tunneling
CyberSec
Double VPN
Cons
No free trial
Some slow servers
Best VPN For Unblocking TikTok – Final Thoughts
India and the US are not the last in terms of countries that might block TikTok in the future. Several regions and entities might block the popular app, barring teenagers and adults from using it.
TikTok is indeed a huge source of entertainment, and allegations against it when it comes to privacy might not be in place in some countries. If you don't want to lose access to the overly popular video-sharing app, a VPN is all you need.
Now, you have a list of the best VPN services in the industry with all of their specifications. All you have to do is choose the one you find most suitable for your needs, and TikTok is all yours no matter where you are. Once you make up your mind, let us know about your experience in the comment section below.