If you really want to enjoy your Apple TV you have to enable American Channels . The choice of American channels is way better than other regions such as UK, Australia, Germany, Canada and probably the rest of the world. But you will also notice that the channels do not work as you are outside the USA. In this short help guide, I will try to show you a few simple hacks on how to enable American Channels on Apple TV and how to unblock those channels. As a result, you will be able to watch those Netflix, Hulu Plus, PBS and the likes without any regional blocks or errors. So if you are simply a fan of American media or an expat, soldier or student overseas, this one is for you.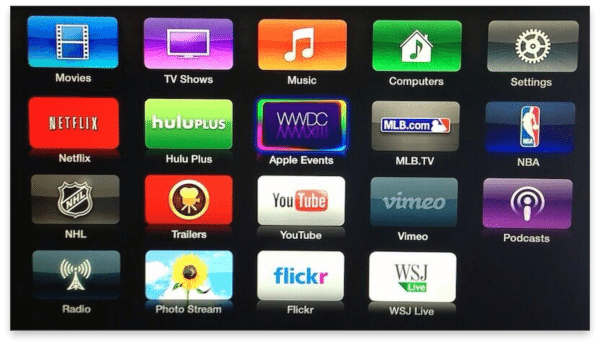 American Channels on Apple TV – The basics
The top American channels on Apple TV are listed below :
HBO Go
Watch ABC
Disney Channel
Disney XD
Disney Junior
PBS
A&E
History Channel
Lifetime
Watch ESPN
WWE Network
MLB
NHL
NBA
MLS
Crackle
Crunchyroll
In order to get this channels to display "they won't work yet but they will show up" go to Settings>General>iTunes Store> Location on Apple TV and change to the USA. At this stage, the channels show up but won't work. Now it is time for part two below :
American Channels on Apple TV – Use VPN
Before you read any further, VPN will ONLY work if you do have a VPN enabled router, Apple TV does not natively support VPN. If you do have a DD-WRT enabled router that should not be an issue for you. Otherwise, please see the Smart DNS solution below. If you do want to use VPN the following benefits apply :
Easy to install apps for iPhone, Ipad, Ipod, Android, Mac, and PC "If you want to use VPN on those device as well"
Your traffic is encrypted and thus hidden from inspection.
If you want to connect your Apple TV you will need a VPN enabled router. If you have that all you need is to use PPTP/OpenVPN or otherwise and set up the router as per the VPN provider documentation. There is no one size fits all, the procedure differs a bit from VPN provider to VPN provider.
I have personally used and tested ExpressVPN, speeds are great and more importantly for this kind of setup they to have great support "As not all users do know how to handle their routers".
Any of these VPN providers will help you unblock US channels on Apple TV.
American Channels on Apple TV – Use DNS
SmartDNS works flawlessly on Apple TV, all you have to do is change your DNS address on either the router or the Apple TV and you are ready to enjoy the American channels above. A few more points about Smart DNS Proxies are listed below :
The thing about Smart DNS Proxies is that they are only as good as the supported channel list and the speed of their DNS servers. Unlocator is a Smart DNS proxy provider that sports a 7-day free trial, close to 90 channels and from personal experience the best support in the Smart DNS Proxy industry.
American Channels on Apple TV – How did it go?
I would love to hear back on your experiences of using either VPN or Smart DNS Proxies to unlock American Channels on Apple TV. Please share your thoughts.