No cable, no problem! You have numerous options to watch NFL games with your Roku device. As a matter of fact, you can get the full NFL coverage of all the season's touchdowns right on your device. But, if the streaming service you end up choosing is inaccessible, you will have to use a VPN to bypass the restrictions imposed on it. In this guide, I'll explain how you can watch the NFL on Roku from anywhere around the world.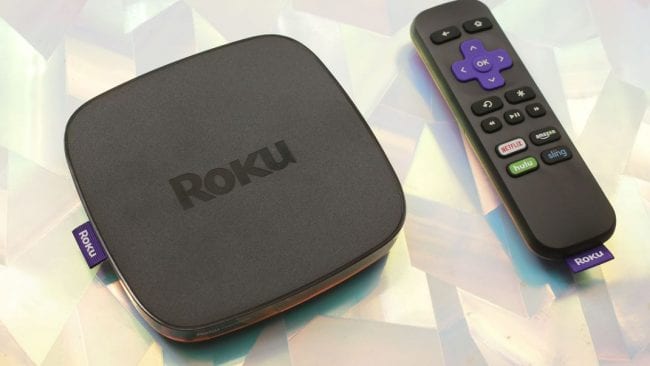 Watch the NFL Live Online on Roku
The NFL streaming channels are based in the US, which means they are inaccessible abroad. To increase your chances of streaming the NFL games, you must subscribe to a VPN service provider. With the assistance of this online tool, you get to spoof your geo-location and appear to be somewhere else in the world. Your connection to a VPN server in a different country will grant you the IP address of that country. As a result, you get to access all of that country's content. But, a VPN's benefits don't stop here:
Bypass geo-restricted material: A VPN will grant you access to restricted content despite your geo-location. It can reroute your traffic through a server in a different country, making you appear in that country.
User-friendly VPN Applications: Many easy-to-use VPN apps are available on PC, Mac, Android, iOS, Roku, and FireStick.
Stop ISP Throttling: You can avoid your ISP from throttling your Internet connection by connecting to a server of your choice.
Ultimate Privacy: All of your data, information, and online activities are encrypted and kept away from prying eyes.
If your goal is to be anonymous while streaming content online, ExpressVPN is the right provider you should opt for. The company adheres to a zero-logs policy and employs the toughest encryption protocols to ensure users' online security. ExpressVPN can guarantee you access to all sorts of major streaming channels. Now, if you want to see other VPN service providers, you should probably check out the table below.
Channels Streaming the NFL on Roku
There are plenty of streaming services you can choose from to stream the most-watched sports in the US live and online. The NFL is set to kick off in September, and your Roku will provide you with all the streaming channels you could ask for.
If you're an NFL fan, then getting streaming access to all the broadcasting channels is critically important. Not to mention very easy to do. All you have to do is add on your Roku the apps/services that will be streaming the NFL. Some might require a subscription even after you unblock them with a VPN. These are the channels where you can the NFL games live online.
NFL Game Pass
Game Pass is an excellent great channel for football fans. It's where you can watch every single game during the season on-demand right after it ends. To the disappointment of many cord-cutters, NFL Game Pass does not allow you to stream games live.
While US residents can watch the NFL games live on Game Pass, others located outside the US have to use a VPN to access it. Note that you will need to set up your out-of-country IP address before even buying Game Pass.
DirecTV Now
DirecTV Now customers have access to stream NFL Network through Watch NFL Network, available on NFL.com and the NFL app across connected TV and mobile devices. The NFL Network is available at no additional cost to all DirecTV Now subscribers on "Just Right" and above packages.
If you subscribe to DirecTV, you get ESPN, FOX, NBC, ABC, and CBS- in select areas, of course. This subscription also enables you to authenticate the following apps: Fox Sports Go, NBC Sports, NBC, and ESPN. You can also watch the NFL's 99th season without cable in the US.
Sling TV 
For this season's NFL games, Sling TV is the best streaming option for football fans. Here's what Sling TV offers in each service: Sling Blue – get a Sling Blue subscription ($25 per month) for access to NFL Network. Sling Blue customers in select markets can watch games on FOX and NBC.
Add Sports Extra ($10 per month) to your Sling Blue service to get NFL RedZone to catch every single scoring play throughout the season at the lowest price around. Sling Orange – for the ultimate package, add Sling Orange to your subscription and get all the Monday Night Football matchups on ESPN.
PlayStation Vue
PlayStation Vue
 offers a streaming TV package that charges
$40 per month
, though its 60-plus-channel Core package – which adds local sports, the NFL Network, plus ESPNews and ESPN- is
$45
in those cities that offer live local broadcast.
Subscribers can also get NFL Red Zone, a compendium of Sunday touchdown plays, for an extra $10 a month. PlayStation Vue is also available on PlayStation, Android TVs, Amazon Fire TV, Apple TV, Chromecast, and Roku.
 Hulu Live TV
This service charges $40 a month. Hulu's latest service, Hulu With Live TV, provides access to ABC, CBS, Fox, and NBC local broadcasts in some markets. You can also get CBS Sports, ESPN, and Fox Sports, but not the NFL Network and NFL RedZone right away.
Hulu With Live TV is available on Android and iOS phones and tablets, Amazon Fire TV and Apple TV streaming players, and Xbox game systems. Although Hulu Live TV is relatively new to the VPN scene, it still serves as a fantastic streaming option to watch live sports- needless of cable.
Watch the NFL on Roku Anywhere
Getting access to Sling TV, NFL Game Pass, Directv Now, PlayStation Vue, and Hulu Live TV means you can stream the NFL 2019 live online from anywhere around the world. And Roku provides the easiest way for you to stream entertainment of all kinds, including the NFL on your TV.
Now, that you know how the process goes, which VPN are you going to select? Let me know your picks in the comments.