Watching cycling sports in the US and Canada can be quite challenging. It is easy to access the likes of Tour de France and other major races in these countries. However, what if you're like me who wants more? Well, that's where Flobikes comes in. Sadly, it's only available in these regions. Fret not, in this guide, I will show you how to unblock Flobikes anywhere you are.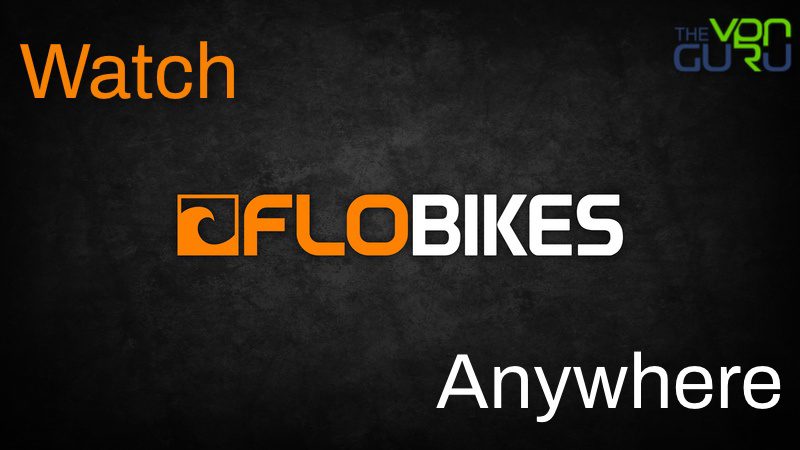 Watch FloBikes Anywhere – Quick Guide
Time needed: 4 minutes
Your FloBikes unblocking task is pretty easy actually. All you have to do is follow the steps below:
Sign up with a VPN service.

We recommend ExpressVPN as it has speedy servers in both Canada and the US.

Download and install the VPN client.

You'll find dedicated apps on Android, iOS, PC, and Mac.

Activate the VPN app.

Sign in with your credentials.

Connect to a VPN server.

Choose a server in the US or Canada.

Launch the FloBikes app or website.

A step-by-step walkthrough on how to get it is provided below.

Sign in with your account.

FloBikes requires a subscription – monthly or yearly.

Enjoy FloBikes anywhere.

Watch the best racing events wherever you are.
FloBikes Unblocked – The Full Walkthrough
While the steps above would get you FloBikes, you still need to know how the channel operates, what does it take to unblock it, and what VPNs to use. Here's a closer look at the matter:
The Requirements
To unblock FloBikes in your region, this is what you need:
A VPN subscription.
FloBikes account.
FloBikes-compatible streaming device.
How to Get FloBikes Abroad with a VPN
When it comes to racing, there are just a couple of channels you can rely on for live streaming. With FloBikes, residents in the US or Canada now have nothing to worry about.
Since its launch, FloBikes kept getting bigger and bigger as a service and in terms of the content it offers. As of 2020, FloBikes had 300 employees, 25+ sports, and nearly 400,000 subscribers.
Unfortunately, the number of subscribers only reflects those who are physically located in the United States and Canada.
You see, just like many streaming services, FloBikes use geo-blocking technologies to limit user access to these two countries only. That's mainly for copyright reasons. Even if you reside in any of these regions, FloBike's content may vary.
The channel can determine your location by examining your IP address. If you live overseas, you won't be able to stream its content. In fact, you'll see a pointer icon on any video that's deemed restricted: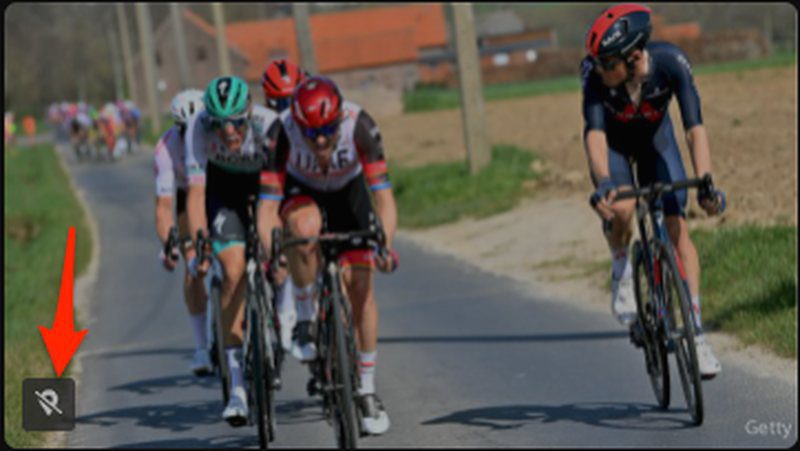 It doesn't stop here actually. Some videos don't have that icon included, which might give a lot of streamers some hope. Well, with FloBikes it doesn't work that way. Selecting the video from abroad will result in one of the following error messages:
"This event is unavailable in your area."

"Restricted Viewing Area. Unfortunately, this video is unavailable in your location. We apologize for the inconvenience. Please select another video."

It's quite frustrating when you're all settled in to watch a grand race and suddenly something like this pops up. Luckily, with a VPN, you can work around this issue with just a couple of taps. All you have to do is follow the steps above.
What is a VPN?
A Virtual Private Network gives you the ability to change your current location and appear elsewhere. This occurs when you connect to a server located in a country of your choosing.
As mentioned, streaming services rely on your IP address to determine whether or not you can stream its content.
So, in FloBikes' case, a server in the US or Canada is all that's required. Once you connect, you'll receive an IP address in the respective country and gain full access to the channel despite living abroad. As simple as that.
But a VPN is so much more than a location-changing tool to bypass geo-restrictions. In fact, here's what a VPN is capable of offering:
Top-level encryption for extra security.
Ultimate anonymity while browsing the web.
Unrestricted access to geo-blocked websites and services.
Just like FloBikes is one of the best cycling channels in the world, ExpressVPN is the top one in the VPN industry.
It offers blazing fast servers across both the US and Canada. When connected, you'll encrypt your data and hide your IP address.
Thus, you protect yourself from both hackers and prying eyes respectively. For a deeper look at quality VPN providers, check out the table below.
Get FloBikes Anywhere on Any Device
If you've reached this part, we're going to assume that you already got a VPN and you've subscribed to FloBikes. With those out of the way, here's how you can get the channel on any streaming platform:
On your Android or iOS mobile devices, you have to change your App Store region to USA or Canada in order to download the FloBikes app.
After that, use your VPN to connect to a server in one of these countries. Once the connection is established, launch the FloBikes client, sign in, and start watching.
If you're watching your content on your PC or Mac, your job gets really easy. All you have to do is connect to a US/Canadian VPN server.
Next, launch your browser and head over to FloBikes' website. Finally, sign in and start watching.
About FloBikes – The FAQ Section
The streaming channel is dedicated to showing all kinds of cycling races in both America and Canada. The channel has a lot to offer, and you may have some questions about it. We hope we can answer your inquiries in the following section:
Unfortunately, not it's not. FloBikes requires a monthly/yearly subscription.
Is FloBikes Important to Have?
Cycling is not that popular on TV in these regions. Beyond races like the big Tours, pro cycling fans in the US and Canada don't get enough cycling airtime dosage. FloBikes broadcasts the best in cycling sports, which can bring these events to life in these regions.
How Much Does FloBikes Cost?
FloBikes costs $12.50/month and $150.00/year.
How Many Concurrent Devices Can Stream FloBikes?
Streaming services are limiting password sharing nowadays. It started with Netflix, and now, FloBikes joined the mix.
With a single account, you can stream on unlimited devices at the same time. However, all of these devices should be connected to the same WiFi connection.
What Devices Can I Watch FloBikes on?
You can stream FloBikes on the following platforms:
PC
Mac
iPhone
iPad
Android
Apple TV
Roku
What Can I Watch on FloBikes?
Here are a few names of what you can expect to access on FloBikes:
Flanders Classics: Gent-Wevelgem
Flanders Classics: Dwars door Vlaanderen
GP Miguel Indurain
Flanders Classics: Ronde van Vlaanderen
Itzulia Basque Country
Flanders Classics: Scheldeprijs
Flanders Classics: De Brabantse Pijl
Amstel Gold Race
2019 Tour of the Alps
Tro Bro Leon
Giro dell'Appennino
Grand Prix Samyn
GP Industria and Artigianato
Tirreno-Adriatico
Nokere Koerse
Bredene-Koksijde Classic
Milano-San Remo
GP Denain
Trofeo Alfredo Binda
Driedaagse Brugge-De Panne
Settimana Coppi e Bartali
GP E3 (E3 Harelbeke)
Watch FloBikes Overseas – Final Thoughts
When you unblock FloBikes in your region, you get to access live events, replays, results, team and athlete rankings, breaking news, and so much more.
The channel is dedicated to you fans that can't stream all the cycling races that you crave for. Now, with a VPN, not only residents in certain regions can stream those. Anyone abroad and around the world can do the same with a push of a button.