Have you tried accessing ITV in Australia? If you have, you've noticed that the channel has some serious geo-blocks going for it. That's because ITV is only available for the UK. To watch ITV abroad, you'd need a way to bypass its regional restrictions. Here are two different ways that will let you watch ITV in Australia with ease.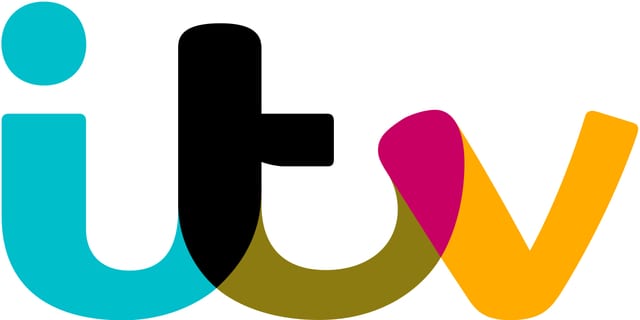 How to Watch ITV in Australia with a VPN
The first thing you can use to bypass ITV's geo-restrictions is a VPN.
A VPN is primarily a cybersecurity tool. It encrypts your data and re-routes your traffic through a secure and private server. The cool thing is that when you connect to a VPN server, your public IP address changes to match the location of that server. In other words, all you need to do to watch ITV in Australia is connect to a UK server. This will give you a UK IP, which is the only IPs ITV allows access to its site.
Here's how you can use a VPN to access ITV in Australia:
Sign up with a credible and trusted VPN provider. Stay away from free VPNs as they rarely ever do what they advertise.
Download and install the VPN app that matches your streaming device. You can find native VPN apps for Windows, MacOS, iOS, and Android devices.
Launch the app and connect to a UK server.
Wait for the connection to be established. Once that happens, you'll be able to watch ITV without any geo-blocks!
Best VPN for ITV
Personally, I used ExpressVPN the last time I was in Australia to unblock all of the channels I wanted to watch, including ITV. ExpressVPN is widely known to be the best VPN service out there. While the subscription fee is considered to be on the expensive side, you do get everything that you paid for with this provider. You can even test out their service by benefiting from their 30-day money-back guarantee, no questions asked.
If ExpressVPN just isn't your cup of tea, you can use any one of these top-tier VPN providers instead:
How to Watch ITV in Australia with a Smart DNS Proxy
For users who don't really care much for a VPN's added security benefits, there is another way to access ITV in Australia. You need to get yourself a Smart DNS proxy subscription.
Now, a Smart DNS proxy is not a VPN. This means that your information and your data will not be secure or private when using a Smart DNS. However, this also means that your internet connection won't be slowed down by the re-routing process. One thing you do need to keep in mind, though, is that Smart DNS proxies require some configuration to be set up. Make sure the service you're subscribing to has installation guides that can help guide you through this process.
Another point I'd like to mention is that a Smart DNS proxy service is just that: a service. Once you pick a provider, you can only access the channels that a particular provider has on offer. Different services will have different channels, so make sure you do your research before picking a service provider.
Personally, I suggest using Unlocator as your Smart DNS proxy. Unlocator has an impressive list of unblocked channels, easy to understand setup guides and a very helpful 7-day free trial period. You don't even need to have a credit card to test this service out. If you do subscribe to Unlocator, you have a 14-day refund period that makes sure you're completely satisfied with what they're offering.
Creating an ITV Account in Australia
Although ITV is a free streaming channel, you still have to sign up for an account in order to watch live and catch up programs. Simply follow these steps to register your free ITV account in Australia.
Head over to the ITV website.
Then, click on 'Sign in' in the top-right corner of your screen.
On the next page, select 'Sign up now'.
Enter your details, including your title, name, email address, and date of birth.
For 'Postcode', enter 'WC1X 0AA' without the quotations.
Then, check the 'ITV Terms and Condition Box'.
Finally, select 'I'm ready'.
You will then receive a confirmation email in your inbox. Click on the link inside it and your free ITV account will be ready to use.
Access ITV in Australia – Final Thoughts
By using a VPN or a Smart DNS proxy, you'll be able to access ITV in Australia without any problems. Remember, though, these services do one thing: bypass geoblocks. Any registration fee, subscription fee, or requirement set by the site you want to access will remain the same. Neither a VPN nor a Smart DNS proxy will get you out of paying for the streaming service itself.