Whether you want to watch Netflix on your PS4, get early access to some online video game or stay safe from DDoS attacks, hiding your IP address is the right way to go. Of course, masking your IP on your PS4 would require a VPN installation, which- as previously discussed in other articles- is not impossible. You want to take full advantage of your PS4 and are looking for ways to transform it into the centerpiece of your household. Your ability to stream content on your PS4, access games from around the world, and lift bans and geo-restrictions makes you appreciate your console even more. You want to do all of that while you remain anonymous and safe online, and we totally get that. This is why we're here to tell you that a VPN is all you'll need.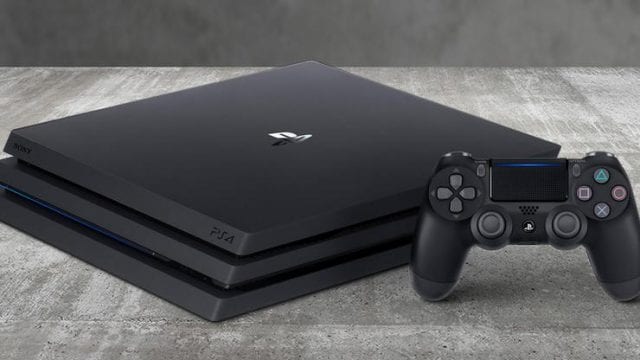 How to Hide IP Address on PS4
You probably already know that the PS4 is not VPN compatible, but that doesn't mean having a VPN on it is not possible. If anything, it can share the VPN connection from other devices. That means that the VPN app doesn't necessarily have to be directly installed on the PS4 gaming console itself. In order to hide your IP, you'll need to get a VPN on your PS4 first, and that has its own ways. There are two relatively easy ways to set up and use a VPN on PlayStation 4 although these methods do require a bit of configuring.
In case the apps you wish to install on your PS4 aren't available where you are located, you'll have to switch your PSN region as explained in detail in this article here. The best VPN service providers for PS4 are ExpressVPN and BulletVPN. The reason why they top our list is because both these providers offer a Smart DNS proxy with their services. Learn more about how to install a VPN on PS4.
The thing about Smart DNS proxies is that unlike a VPN, they are directly configured on the PS4. Smart DNS grants you to access regionally restricted content from all around the world. It's a fast provider that doesn't get all your data encrypted as it was made specifically just for unblocking regional/geographical blocked websites, apps, and services. Unlocator takes the lead as the most effective Smart DNS service provider.
Why Hide IP Address on PS4
There are numerous reasons for you to use a VPN and change your IP on your PS4, the most basic one has to do with online gaming. Besides reducing lag, gamers can make use of a VPN to hide their IP addresses and access games that are geo-restricted, blocked or unavailable to them where they are. Sometimes, the game servers ban your IP address, and you can no longer access your favorite games. That happens in the cases of cheating, violating the terms and conditions agreement or other reasons like a wrong software license or serial number.
A VPN is a secure method of sending your Internet traffic through another computer over the Internet. It works by creating a digital tunnel, which all of your traffic passes through and gets encrypted in. This way, no third parties or ISPs can access your data or monitor your online activities. Hiding your IP address on your PS4 has its benefits, here's what it can get you:
Faster game speeds
More efficient server hops
Virtual change in location
Access to restricted content
Stream content from all over the world
Encrypted data
Hide IP Address on PS4
Needless to say, having a VPN on PlayStation 4 is just as important as having it on any device. Security and privacy are not to be tampered with. Unlimited access to content is important, and being able to browse freely is crucial to ensure a successful online experience. A VPN makes sure you get everything you want and need while keeping you safe by hiding your IP address. Here's a deeper insight into which is the best VPN for PS4. Once you make up your mind, you get to choose one of the methods we've provided you with above.