The 2023 IndyCar season is set to start on March 5th and end on September 10th, 2023, and the excitement is through the roof. Given IndyCar's growing popularity around the world, many streaming channels will broadcast all the races around the world. However, regardless of how excited fans are for the 28th championship season, the broadcasting partners are restricted to specific regions.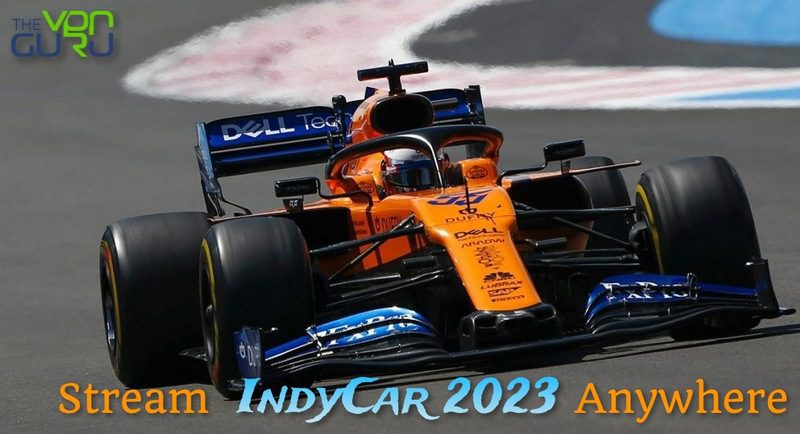 In other words, not everyone gets to join in on the action. Geo-restrictions can be frustrating, especially for those that way on a yearly basis to stream this Legendary tournament.
Well, we're here to change that. In this guide, we'll give you everything you need to watch the 2023 IndyCar Series anywhere. Here we go.
Watch IndyCar 2023 – Quick Guide
Time needed: 4 minutes
To watch the 2023 IndyCar series live, a few steps should be taken:
Subscribe to a VPN service.

Based on our thorough testing, we highly recommend ExpressVPN.

Download and install the VPN app on your device.

Clients can be installed on Android, iOS, PC, or Mac.

Launch the VPN client.

Sign in with your username and password.

Connect to a VPN server.

Choose a server in a country where your chosen channel has broadcasting rights.

Open the channel's website or application.

A subscription is required. Sign in with your account.

Enjoy IndyCar 2023 live.

Watch the 28th IndyCar series anywhere.
IndyCar 2023 Streaming Channels
The IndyCar season is one of the events everyone waits for around the world. In fact, back in 2020, the season's first race attracted more than 1.285 million viewers in the United States only. Those are the ones who watched it on NBC Sports – imagine the global viewership rating.
A host of streaming channels are taking on the role of the official broadcasters of the 2023 IndyCar series. However, you must know that each and every one of them is restricted to its respective country.
However, that's a problem we'll be talking about later in this guide. For now, here are the official IndyCar series broadcasters:
These are but some of the channels broadcasting the entire 17-race event. For the full list, check the IndyCar 2022 official website.
Geo-Blocking Everywhere
As mentioned, the channels broadcasting the 2023 IndyCar Series apply what we call geo-blocking. It's a defense mechanism used by websites and services to protect copyright agreements.
You see, streaming services examine your IP address to determine your location. These channels have rights in specific regions, which means that if you're not located within its area of coverage, they'll know that and block you almost instantly.
For example, NBC Peacock only operates within US borders. In other words, the channel requires an American IP address to allow access.
If you're living abroad, a US IP is exactly what you lack, resulting in the following error message:
"Sorry, Peacock is not yet supported in your region. (OVP_00012)."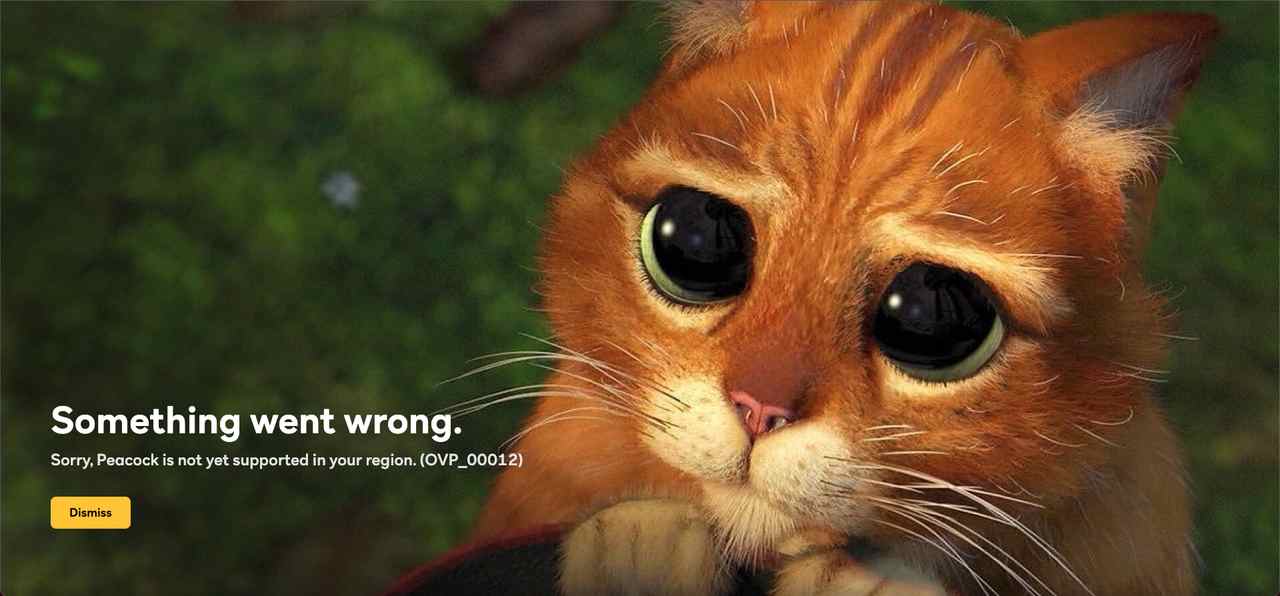 We've now addressed the issue you'll be facing as you try to stream the IndyCar Series. However, if you follow the steps presented above in the Quick Guide section, you'll be able to stream IndyCar 2023 wherever you are, live and online.
What is a VPN?
If you try watching IndyCar 2023 on any of the American channels listed above while abroad, you will be presented with a geo-error that states that the channel is not available in your region.
So, how are American ex-pats in Australia, Ireland, Canada, or the UK supposed to watch the 2023 IndyCar season live online? Well, all you have to do is trick US IndyCar streaming channels into thinking you are located in the USA.
One way of doing so is by using a VPN. A virtual private network basically allows you to get an American IP address which then enables you to unblock any US streaming channels regardless of where you currently live. But that's not just that; a VPN can also do the following:
Encrypts your data for extra security.
Cloaks your IP address for more anonymity.
Unblocks major streaming services around the world.
While we do recommend using ExpressVPN to unblock American channels outside the USA, mainly due to their 30-day refund guarantee and excellent speed rates, the VPN isn't the only one on the market.
We've tested a lot of VPNs to see which one fits the task at hand, and a couple showed great results. You can check other VPN services to watch the 2023 IndyCar season live online in the table below.
Stream IndyCar 2023 – Smart DNS Method
Smart DNS is another method you can use to bypass regional restrictions and unblock channels that are not available in your country. You do not get a new IP address in this case. Your traffic is only partially redirected, and the channels you get to unblock solely depend on which Smart DNS proxy service you are using.
Here's how you can use Smart DNS to unblock IndyCar streaming channels overseas and subsequently stream IndyCar 2023 live online anywhere in the world.
First, head over to Unlocator and sign up for a free 7-day trial.
Afterward, follow these videos/setup tutorials to configure Smart DNS on your streaming device.
Finally, go to the chosen channel's website.
Watch 2023 IndyCar live online.
We gave you Unlocator as an example because they're the only ones among all the VPN providers in the table above with a 7-day trial.
Whether it's ExpressVPN or BulletVPN, both of them offer a free Smart DNS feature. So, whatever your choice is, you're unblocking the channel you want.
IndyCar 2023 Live Anywhere – FAQ
Now that you know how to stream the 2023 IndyCar series in your region, we've included additional information in the section below if you'd like to learn more.
When Does the IndyCar 2023 Take Place?
The IndyCar series started on March 5th, 2023, and will end on September 10th, 2023.
Who is the Champion and the Second in Points?
Will Power is the current championship leader, and Josef Newgarden is second in points.
Can I Watch IndyCar 2023 for Free?
Unfortunately, there's no official broadcaster showing the 17 races for free. Some of the channels have generous free trials, but it doesn't cover the entire series.
How Many Races Are There in the 2023 IndyCar Series?
The 28th edition of the legendary series consists of 17 races in total.
Can I Watch IndyCar 2023 on Kodi?
None of the channels broadcasting the events have a dedicated Kodi add-on you can use.
When is the Indianapolis 500 Race?
The 106th Running of the Indianapolis 500 will take place on May 28th, 2023.
Watch IndyCar 2023 Live – Final Thoughts
Hopefully, this guide has covered all aspects of how to stream the IndyCar 2023 series from anywhere in the world.
Using ExpressVPN or Unlocator will allow you to bypass geographic restrictions imposed on all American sports channels overseas.