How to Watch Disney+ from Anywhere in the World
|
It's a streaming battle royale, everybody. Dubbed the future of the company, Disney+ made its way to the streaming industry on November 12th, 2019. At first, the channel was available in select countries. Now, it went global, covering most countries around the world.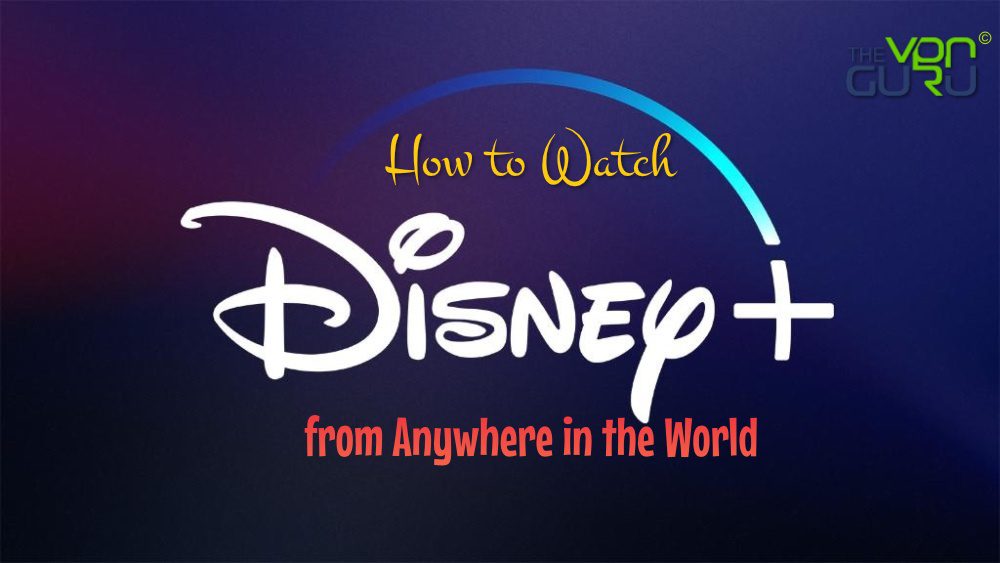 Some regions remain Disney-less, while others lose access to their account if they travel. Geo-restrictions can limit your Disney-fied experience, but we're here to help.
Here's everything you need to know about Disney+ and how you can get its Disney-fied glory all around the world.
Watch Disney Plus Anywhere – Quick Guide
Time needed: 5 minutes
Unblocking Disney+ is an easy task. All you have to do is follow the steps below:
Subscribe to a VPN service provider.

For a vast server network, including the Middle East, we recommend ExpressVPN.

Download the VPN application.

You can get the app on Android, iOS, PC, as well as Mac.

Activate the application.

Sign in with your username and password.

Connect to a server.

Choose a server in a country where you wish to watch Disney Plus.

Launch the channel's website or app.

Sign in to your account. Different regions have different ways to sign in.

Enjoy Disney+ anywhere.

Watch the best that Disney has to offer wherever you are.
Introducing Disney Plus – The Full Review
Aside from unblocking the service, there's so much to talk about its features. Here's everything you need to know:
The Requirements
To get Disney+ anywhere, the following list is required:
A Disney+ account.
VPN subscription.
A Disney Plus compatible device.
The Ultimate Streaming Service
Disney+ is well, you guessed it, Disney's streaming service that's threatening the OTT market. As the name suggests, it will be the exclusive home to the company's top movies, shows, cartoons, and of course, Pixar movies. Let's talk about how Disney is growing to be one of the biggest TV companies in the world.
First, in August 2016, Disney acquired a controlling stake in BAMTech for $1.58 billion, increasing its stake to 75%. It turned out to be just a start in Disney's plan to control the media.
One year later, the company started plotting to get 21st Century Fox. And guess what? In March 2019, it did. So, expect an X-Men vs. Avengers movie anytime soon. One more thing that I should get out of my chest; we finally might get an actual good Fantastic Four movie.
Do you want more? Have you ever watched Netflix's To All the Boys I've Loved Before and Roma? Well, if you have, their director Matt Brodlie has jumped ship and landed as senior Vice President of International content development at Disney+. Here's what he had to say:
"I am excited about this opportunity to join Disney+ at this pivotal moment and look forward to working collaboratively with the teams around the world to create premium entertainment that is relevant and enduring."
Now that you know the path that Disney took in order to get to November 12th, 2019. Let's dig a little deeper into the House of Mouse's streaming service.
Who Can Get It?
The official launch was first in the United States, Canada, and the Netherlands. A week later, on November 19th, Australia and New Zealand joined the mix as well. Y
ou might ask yourself why this timing? Well, despite targeting children, Disney does think outside of the box. It will make a lot of profit by that time courtesy of the holiday season. Remember, big names such as Frozen 2 and Star Wars: The Rise of Skywalker hit the theaters on November 22nd and December 20th, respectively.
On March 24th, 2020, Disney Plus launched in the UK, Ireland, Spain, Germany, Italy, and Switzerland as well.
According to Kevin Mayers: "He believes people "will be happy" with how quickly Disney rolls out the service to international markets."
On May 18th, 2022, Disney Plus launched in South Africa and the Middle East (excluding Syria). In general, there are still a few countries that don't have the channel as a standalone service.
Is it Expensive?
For a new streaming service to compete in today's industry, it should take its price into consideration before the initial launch. Well, Disney did its homework before stepping up to the giants like Netflix and Hulu.
Disney+ costs around $7.99/month and $79.99/year in the United States. If we were to compare it with Netflix, for example, that's a lot cheaper than Netflix's $15.49 monthly fee. We know that there's a cheaper option, but that plan is the most common in the States as it lets you stream on two devices in High Definition.
A basic subscription with Disney+ allows you to stream four screens simultaneously in 4K quality if you want, which is a feature Netflix has for $19.99 as a premium tier. But don't get your hopes up just yet.
Aside from a subscription to Disney Plus, those in the United States can benefit from exclusive bundles that include both ESPN+ and Hulu. If that's not a deal-breaker, we don't know what is.
Disney Plus' Catalog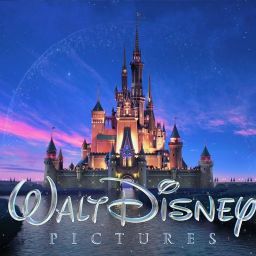 A couple of years ago, Netflix was the go-to place to watch Disney's blockbuster movies with a subscription. However, that was until Disney decided to back down on the deal and start competing in the streaming business on its own.
Now, all Disney content is removed from Netflix. The service has laid out a vast catalog of all the shows, movies, and documentaries. There are thousands of titles, but we're going to give you a quick look at the top new, old, and original ones below:
Mickey Mouse Shorts
One Strange Rock
Raven's Home
Star Wars Rebels
That's So Raven
The Incredible Dr. Pol
The Simpsons
Up
Wicked Tuna
101 Dalmatians
A Bug's Life
A Goofy Movie
Bambi
Bao
Big Hero 6
Born in China
Cars
Fantasia
WandaVision
Loki
Hawkeye
Ms. Marvel
Finding Dory
Wall-E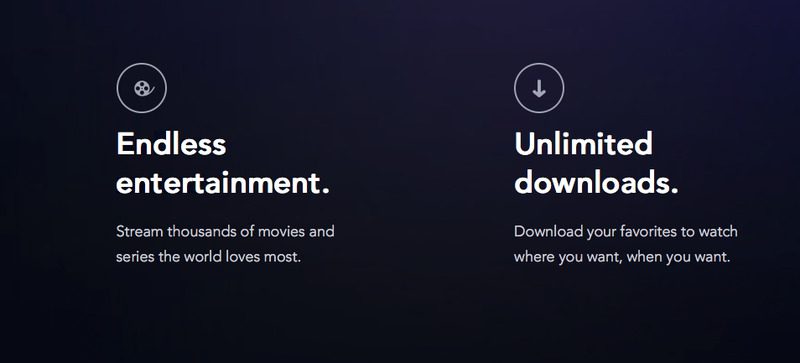 The good news continues. If you don't know this yet, Disney+ lets you download content for offline viewing. Just pick a title, click on the download button, and stream anywhere, anytime.
There were some important questions upon Disney's release: What will happen to The Defenders? If Disney has the rights to Fox now, what does that mean for the likes of Deadpool and Logan? They're are not allowed on the service? You see, Disney+ didn't feature any Rated-R or TV-MA content on its service. It only focused on family-oriented material.
But now, when you sign in to your account, you'll be able to choose what content shall you be able to access on certain profiles. In other words, such Rated-R movies can be streamed on Disney+.
That's It?
If you think that Disney+ is going to stick to everything Disney-exclusive, think again. Disney has declared war on other streaming services. So, how can it par with the likes of Netflix and Hulu? That's simple. These channels don't solely rely on original shows and movies, which helps them expand their content library even more.
Apparently, Disney+ did the same. According to Bob Iger:
"We are buying certain products from the outside opportunistically."
Series from other networks can be streamed on Disney's platform. You can stream shows like Quantico, Atlanta, The Orville, How I met Your Father, Scrubs, Modern Family, and so many more.
Is There an App?
Definitely, and it's landing big. Disney's application will be available upon release. However, what we didn't expect is the fact that it's available on mainly any device you might have.
As I mentioned before, with the Disney+ app, every Disney+ account will be able to stream top titles in full HD and 4K quality.
However, to make it even better, Disney is allowing you to download its titles and watch them later on in offline mode. Here are all of the compatible devices:
iPhone
iPad
Apple TV
Roku
Chromecast
Smart TVs
Android TV
Android
PlayStation
Xbox
Windows PC
macOS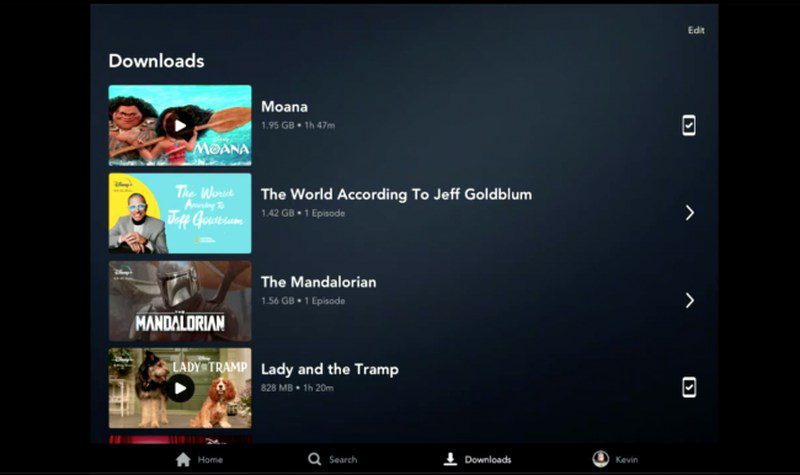 If you've seen the images at the Disney Investors event, the Amazon Fire TV platform was shown, yet not mentioned. So, expect any Amazon product to be out of the mix for the time being. Also, Nintendo Switch is missing, despite being on the image as well.
Will There Be a Problem Though?
Unfortunately, yes, but not with the application itself, as far as we know. You see, we've already mentioned that Disney+ is available in select countries.
This means that it won't be accessible to others. Alright, so Disney+ will be rivaling Netflix and Hulu, but technically, they're not that different.
All these streaming services use geo-blocking as a method to restrict or limit the access of specified content based on your geographic location.
This mechanism relies on your IP address to determine your location. If you live overseas, you'll have a different IP address from the one Disney+ requires.
So, if you try to stream the channel's content from abroad, you won't be able to get past the home page. You might ask yourself, how can I know this if the service is not available yet?
Well, we tested Disney+ in different regions and we got several error messages:
"Sorry, Disney+ is not available in your country."

"Disney+ is only available in certain regions. Depending on where you are located, you may not be able to access Disney+. If you believe you are seeing this message in error, contact Disney+ support (error code 73)."

"Seems like we are not here yet. You have traveled to a location where your current Disney+ subscription is not serviceable. We are yet to reach this location. Thank you for showing your love."

As you can see in the last image, unlike Netflix, Disney doesn't allow you to roam around the world with a single account. You can only use it in the country where you've created it.
In other words, to access a different version of Disney Plus, you must first subscribe to the channel in the preferred region. That's it. If you follow the steps above, this whole predicament can be avoided.
What a VPN Does!
Yes, yes, don't worry. It doesn't matter where Disney+ is available, you'll be able to access its top shows and movies no matter where you are on the map.
As I mentioned, streaming services rely on your IP address to pinpoint your location. But that doesn't have to be the case if you're using a Virtual Private Network.
A VPN is an internet security tool that redirects your internet traffic through a server in a country of your choosing. Once you're connected, your data will appear to be coming from the server's location, thus, you'll be qualified as a current resident (virtually speaking). You then obtain an IP address in the region where the server is based.
As a result, whatever service is restricted to that territory will think that you're within its broadcasting area, granting you full access in the process.
Any VPN Recommendations?
If the channel follows in Netflix's footsteps, there are a couple of things you should look out for:
Disney+'s content will be region-specific, which means each country will have a certain catalog to use.
The new streaming service will be able to block VPN access, just like Netflix and Hulu do.
Speaking of blocking VPNs. When we usually test a service out, we try different VPNs in the process. Unfortunately, most of our attempts ended up in failure when we used free VPNs and some premium ones.
We got this error message instead of our desired title:
Connection error. Looks like you're connecting through a VPN, proxy, or "unlocker" service. Please turn off any of these services and try again."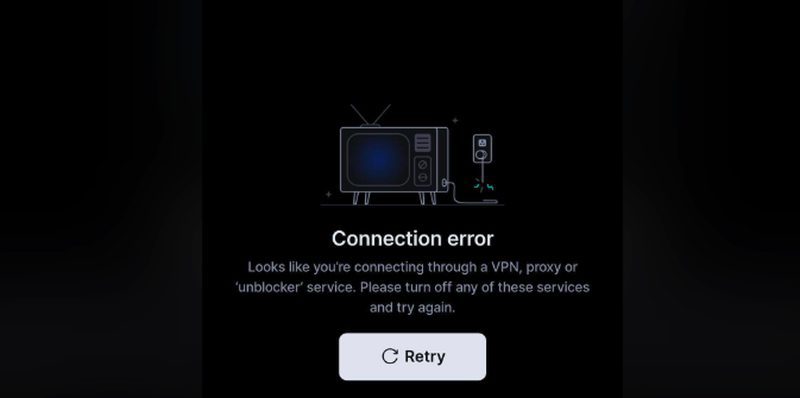 Despite failing with most VPNs, we managed to unblock Disney Plus using ExpressVPN. That's not all; ExpressVPN is also capable of unblocking Netflix, while other premium services failed to fulfill the task (Hint: IPVanish).
The provider has been around for quite some time and has spread its reach to over 94 countries. You'll be able to switch between 3000 servers at will unlimitedly.
Furthermore, ExpressVPN allows five simultaneous connections, while Disney+ gives you four. That means you get to stream Disney on four different devices at blazing fast speeds.
As for security, ExpressVPN shields your data with high-level protocols. The United States uses the same encryption to protect its sensitive online data as well. Privacy-wise, this provider respects its customers' needs. It doesn't keep any logs of your browsing activities.
In addition, ExpressVPN has an automatic kill switch, which will terminate your internet connection if the VPN network took a sudden drop.
ExpressVPN might be on top of the VPN industry, but it's for sure not the only provider out there. If you're looking to dig deeper into the VPN market, you have to check these top alternatives:
Disney Plus vs. Netflix
Again, streaming World War One. Disney+ is going head to head with none other than Netflix. Can it pull it off when none of the other services could?
Looking at Disney's history, you'll probably estimate how popular its new service will be.
Let's face it, a lot of Netflix subscribers enjoyed the fact that the service has Disney movies in its library. However, to make the competition even more fierce, Disney pulled all of its content out.
There's always a catch when it comes to licensing. It is very complicated. One report says that Disney might return these titles to Netflix by 2026. But the good thing is that Disney+ has a lot of time to introduce more originals to keep the balance the time comes.
Having said that, let's look at some facts:
Disney
7,000 TV episodes and 500 films (on Release)
$7.99/month, $79.99/year (4 accounts, HD/4K)
It relies on its own content
Targets everyone
Download available
Titles from other production companies
Netflix
1000 movies and TV-shows (on Release)
9.99/month (SD/1 screen), 15.99$/month HD/2 screens), 19.99/month (UHD/4 screens)
It relies on deals with big-name creators
Targets all ages
Download available
Disney shares trading are up 4.4%, while Netflix shares were down 1%. That means the channel will make a big impact as soon as it hits the market.
Reports say that Disney+ will have more than 130 million subscribers across the globe by 2024. Well, that may not be true – the service may exceed that by a lot.
As of now, the channel has around 87.6 million worldwide, excluding the 50.1 million people subscribed to Disney Plus Hotstar internationally.
How to Get Disney+ on Any Device Anywhere
As mentioned, you only get to use a Disney+ account in the country where you created it. That also goes for the app itself as Disney+'s client differs from country to country. With that said, if you've decided on what region to subscribe to the channel in, here's how you get the app:
Mobile
If you happen to be streaming Disney+ on your Android or iOS, this is what you need to do to get the app:
Connect to a VPN server in your preferred country.
Switch your device's region.
Download the Disney Plus app.
Sign in with the required method.
Enjoy!
Desktop
On your PC or Mac, this is what you need to watch the service:
Start by connecting to a VPN server.
Head over to Disney Plus' website.
Sign in with your account.
Start watching.
Smart/Android TV
If you're using Samsung Smart TV or Android TV (Sony Bravia/Nvidia Shield), getting the channel's client requires the following:
Get the VPN app (Install on your router if you're using Smart TV)and connect to a server.
Change your Play Store's region to your preferred country.
Download the Disney Plus app and start streaming.
Gaming
On you're Xbox or PlayStation, follow these steps to get Disney+:
Change your device's region and get the app:
Sign in with your account and enjoy.
Roku/Apple TV
If you own a Roku or Apple TV, the following steps will get you Disney Plus:
Switch your device's country to your preferred one:
Download Disney Plus and sign in.
Watch the best Disney content anywhere.
Disney Plus Anywhere – The FAQ Section
Now that you know the hows and whats, let's sum up all of your questions in the section below. We made sure to answer as many as we could:
Can I Watch Disney+ for Free?
Unfortunately, when it comes to Disney's streaming service, no free trials or bundles allow you to watch its content for free.
Does the Channel's pricing Differ around the world?
Yes, it does. Every country has a specific pricing mechanism – some are much cheaper than others. For example, some countries in the Middle East can get a monthly subscription for around $4 a month.
Is the Content the Same in Every Country?
Due to copyright agreements, the titles you get depend on your location. Other countries will have different libraries, especially in the US.
Is Disney+ Available on Kodi?
No, it's not. Disney Plus doesn't have an official Kodi add-on to download.
The House of Mouse – Taking Streaming to a New Level
Disney+ will undoubtedly make a significant impact on the streaming industry. After acquiring Fox, the channel is stronger than ever.
We hope you're ready to binge-watch all 30 seasons of The Simpsons; they're available on launch. You now know everything about the channel and how to stream it anywhere.
What shows and movies do you think the popular service has in stores for us? Pop them into the comments section below, and we'll share ours as well.