With the increased need for online security and privacy, more people have started using VPNs. There are many VPN companies in the market and new ones are added every now and then. And many of these companies offer exceptional features. But are the VPN companies really offering something valuable or is it just another marketing strategy pulling users towards another scam pool? It all depends on the VPN you choose. There are many trusted and reliable VPNs including the likes of ExpressVPN, BulletVPN, and NordVPN, but you'll also find some that might want to just steal your data.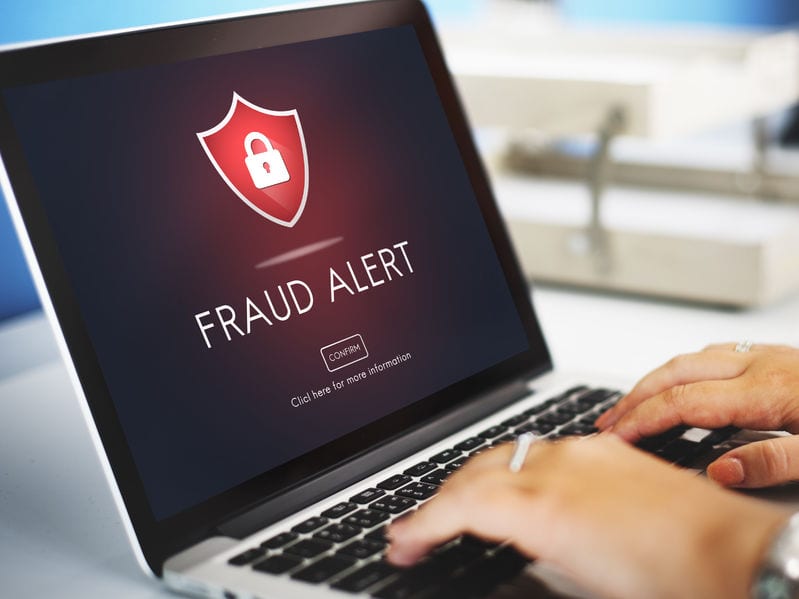 6 VPN Scams You Should Avoid
This article showcases six different VPN scams to avoid and helps you choose a VPN provider that ensures Internet protection and security.
#1 Lifetime subscriptions
The fast and secure network of the worldwide VPN servers with application and software support is not an inexpensive saga. It comes with fixed recurring expenses.
How do VPN service providers offer such cheap lifetime subscriptions given that these high costs are non-deductible?
These points clearly explain how:
Selling collected user data to third-party advertisers is one of the most profitable business. The free VPN either blares the users with ads or redirects them to advertiser websites for commissions.

The "lifetime" actually refers to the endurance of the VPN Company and not the customer. They might actually cancel the "lifetime" subscription after a year or two and convert them to recurring paid subscriptions.
Keynote: Never fall for a lifetime VPN subscription.
#2 Free VPNs
Why are there so many free VPNs?
The huge congregation of internet users primarily focus on everything that is "free". However, the bitter truth states that free VPNs are just another simple way favoring VPN service provider and to help them gain profit from your data.
Free VPNs are used as a medium to collect most of your data to resell it to third parties.
All the free VPN apps available in the market make money by:
Stealing your internet data through different means, like injecting malware or spyware and by tracking or logging into your data packet and reselling it to third parties they are partners with, such as e-commerce sites.
All the free VPN apps steal your bandwidth and sell it to their so-called partners.
#3 Fraudulent VPN apps
Not all VPN apps are made to protect your data from the government or your ISP.
Most of these apps either leak your real IP address to third party companies or contain malware, spyware, ransomware, Trojans, and malvertisements to steal or damage your information on the web.
Most of these apps do not support data encryption and attempt to access sensitive data and steal user bandwidth.
There is a huge congregation of internet users who fall victim to malware-infested VPN and data tracking.
#4 Fake VPNs
The exponentially increasing interest in VPNs has led to upcoming fake VPNs in the market.
In simple or layman terms, the scammers charge for VPN subscriptions while there is no existing VPN service at all.
Keynote: Avoid any "new" VPN service recently launched in the market.
Be scrupulous when you check for the VPN service provider's track record, their performance report and customer care features.
#5: Fake promises and fraudulent agreements
Sometimes being skeptical can save you from a lot of trouble!
Do not believe when a VPN company proclaims "We don't collect, log, or store any identifiable personal information of users" or "world's fastest VPN" or "100% anonymous" or "leak protection." If these are the statements given to you by your VPN provider, test them before you believe them.
You can try some leak tools to see if your IP is being leaked by the VPN. Also, test your speeds with and without the VPN to see if there are any speed drops. Also, read their privacy policy to see if they log your data. If they do, what elements do they log?
Don't focus on bogus promises of anonymity but rather look for transparency, trust, convenience, execution, and reliability in a VPN.
#6 Sham Reviews, testimonials, and comments
Every now and then, new VPN services are being offered and dozens of fake reviews are posted to tell you they are legit. Make sure you rely on only trusted blogs. We are proud to offer you unbiased reviews here at The VPN Guru. However, there are some blogs that will post fake reviews for money. Make sure you avoid such blogs and read-only firsthand user reviews for valid pros and cons of each VPN vendor.
Final Thoughts | Steer Clear or Become another Victim
There are practically hundreds of VPNs. With so many companies, how do you select the right one? Who can you trust? Which VPNs should you even use?
Reading the reviews is one way. However, you will have to test a couple of selected VPNs to guarantee that at least one satisfies your requirements. Even if the technical specifications look good and the app is smooth, does it leak your IP address? What if it logs your online activities? Or infects your system with malware? Does it pitch your information to advertisement organizations, NSA, or to hackers on the dark web?
Stay away from shady companies and always test VPN services before subscribing to anything. A money-back guarantee will help you out here. If you think a VPN is good enough for you, read about its money back guarantee. If the VPN guarantees that they will return your money within a specific time period if you're not happy with their services, it's always a good deal. This way, you can test their services and see if it leaks your IP or offers good speeds.
Lastly, some VPNs have a set of limitations. Some services like Netflix might not be able to run when you use a particular VPN. And then there are others that don't allow torrenting. Some VPNs aren't strong enough to penetrate the great firewall of China. If you have a specific purpose in mind to use a VPN (for example, accessing US Netflix overseas or using it in China), make sure you talk to their customer care before purchasing the subscription.