How to watch TV without cable or satellite? To all of you who are sick and tired of paying bucket loads of money ranging from 1,000  to 2,000$ annually for unsatisfactory cable or satellite subscription, we think it's time for you to let go. You know, in other words, to cut the cord. Walk away from your TV and embrace the other platforms that can change your TV watching experience forever. Because it is possible today for people with low income to enjoy great TV without having to pay for Cable or Satellite subscription. From ABC, NBC, CBS, Fox, and HBO to MLB, NBA, NFL, and even NHL; all these live TV channels and sports can be watched without a cable subscription in the United States. What's best of all there are no long-term commitments. Thanks to free trials various streaming services offer, you can even watch TV without cable for free! Do I have your attention now? So, if you want to binge-watch to some good TV without getting bankrupt, keep on reading to find out more about the best streaming services cordcutters are signing up with.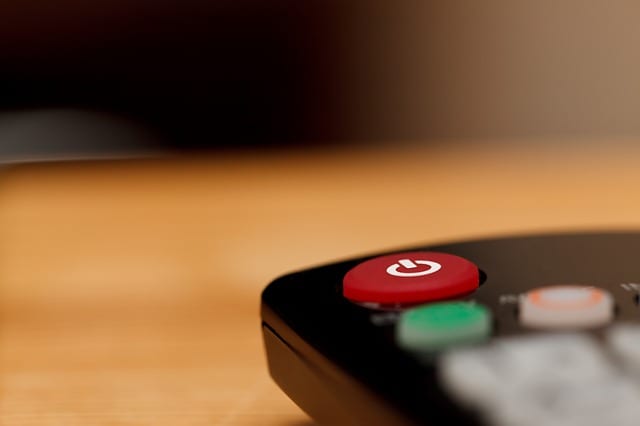 Cost of Cable Subscription
People who are financially secure can support their cable subscriptions, but what about those who barely get a decent income? Those people have two choices. Either they spend three-quarters of their salary on cable subscription or they just get used to living without TV because they can't afford it. How about if we tell you about a way that would meet in the middle? Two words, streaming services. The cord-cutting trend is certainly one of the major reasons that have lead to a decline in the number of US households that are subscribed to cable.
Best Streaming Services for Cord-Cutters
The streaming service market has grown rapidly over the past few years and has stolen cable's thunder. Pretty sure you've heard of Sling TV, Netflix, Hulu, and Amazon prime before. Because in a world where online streaming has become a trend, these channels have made a name for themselves. There are many streaming services out there with tempting offers and a variety of options, that make it hard for you to choose from. Luckily, we've done the research for you, so you don't have to panic about which streaming service you should go for. What's convenient about streaming services is that they don't force you into a long-term commitment, and you can cancel any time you want. Plus almost all streaming services offer a month free trial, which is perfect for those who are still unsure about ditching their cable. Here's a list of the best streaming services you should consider subscribing as a cordcutter:
1. Netflix
Who hasn't heard of Netflix? It's probably the most popular streaming channel around, and for good reason. It's priced at only $7.99 per month. You can stream Netflix on any device from anywhere, but only on one at a time unless you upgrade to another plan. Netflix's other plan is only $10.99 per month which is a much lower price than Hulu's. With this plan, you can watch your favorite shows and movies on two devices simultaneously in high definition too. Oh, and did we forget to mention that there are no commercials with Netflix. Yeah, that has got to be a major selling point. The only downside we can think of when it comes to Netflix is that it doesn't offer a live TV option. Netflix doesn't have plans to include such service either. The Netflix app can be installed on all major streaming platforms including your Smart TV, Chromecast, Apple TV, Roku, FireStick and even on gaming consoles suchb as PS4 and Xbox One.
Related: Best VPN for Netflix
2. Hulu
Hulu's basic plan starts at $7.99 per month. Choosing this plan grants you unlimited streaming access on your choice of devices, with limited commercials. If you don't want any commercials, you pay extra and you'll be rid of them for good. Commercials with Hulu are fewer than those with cable, plus the price is cheaper, so it's not really a debatable matter. Now since we're on the topic of money, you could choose Hulu with Live TV for $39.99 per month and stream 50+ live TV channels in addition to what you get with the basic plan. You can cancel or switch plans at any time without having to pay a disconnect fee. Hulu is available on Amazon Fire TV Stick, Apple TV, Roku, Google Chromecast, and more.
Related: Best VPN for Hulu
3. Sling TV
Sling TV's Orange plan starts at $20 per month, which gives you 30 programs to watch, for at least $30 to $40 to spare. You could choose the Blue plan for $25 per month and get 45 channels if your channels weren't available on the Orange plan. With Sling TV, you get a lot of choices. You can also include premium packages, such as sports, kids, and Hollywood, but with additional fee. Most importantly, you can watch whatever you like on any device from anywhere with Sling TV.
Read: How to Watch DirecTV outside the US
4. Youtube TV
Google recently launched their own stand-alone streaming service. The new streaming service basically is a stand-alone live streaming channel similar to Playstation Vue, Sling TV, and DirecTV Now. That means you can subscribe to Youtube TV to watch live television online without the need for a cable subscription. There are no long-term contracts and you will be able to cancel any time you want.
Apart from the Amazon Fire TV, which still does not have a Youtube app, Google is available Youtube TV on all major streaming platforms. Subscribing to Youtube TV will set you back around $35 per month. This price is pretty similar to other live streaming services.
5. PlayStation Vue
Don't let the name fool you. PS Vue, or PlayStation Vue, is a streaming service that is available on most streaming services and not just PS4 and PS3.  combines live TV, on-demand video, and cloud-based DVR to stream television programs, movies, and various sporting events. A PS Vue subscriptions cost ranges from $39.99 per month, to $74.99 per month, depending on the package you choose to subscribe to.
6. Amazon Prime video
This is yet another streaming service where you get to stream high-quality content. Amazon Prime is a source of new, current and past programs that are made available to you on almost any device. This service includes past and present HBO content. If you are not an Amazon Prime member, the monthly charge for Amazon Prime is $12.99. Paying for an Amazon Prime annual membership is a much better deal. You have to pay $119 up-front, but it saves you about $37. What's good about  Amazon Prime Video is that you don't have to have a streaming device to watch videos or TV. All you need to do is set up an Amazon account and have a device that is connected to the internet. If you are interested in following the latest network, non-premium cable shows, and current programs, Amazon is for you. Similarly to Netflix, Amazon Prime Video currently does not offer a live TV streaming option.
Related: Best VPN for Amazon Prime Video
7. DirecTV Now
AT&T launched their own stand-alone streaming service last year. Unlike DirecTV, DirecTV now doesn't require a cable subscription. The basic plan has over 60 channels for $35/month. The Just Right plan has over 80 channels for $50/month. The Go Big plan has over 100 channels for $60/month, and the Gotta Have It plan has over 120 channels for $70/month. It's expensive, but if you have money to spare why not? Directv is available on Roku, Amazon Fire TV, Apple TV, Chromecast, iOS, Android, Chrome, and Safari with up to two simultaneous streams.
Read: How to Watch DirecTV Now outside USA
What About Live Sports without Cable?
Sports are probably one of the main factors many people who are subscribed to cable haven't cut the cord yet. You can watch MLB, NHL, NFL, and the NBA on streaming services like DirecTV Now, FuboTV, Sling TV, Youtube TV without a cable subscription. MLB.TV, NBA League Pass, NFL.TV, and NHL Game Pass are all dedicated sports streaming platforms you can also use to get your weekly sports fix. We should note here though that blackout restrictions might apply. Blackouts prevent many sports fans from watching their favorite team online. You can use a VPN or Smart DNS proxy to bypass these blackout restrictions easily, however.
Internet Cost
Online streaming requires high-speed internet or mobile data. So, if you already pay for Internet, then your chances are of saving money are big. Now if you don't have Internet, and you're thinking about cutting the chord, then you have to get your numbers straight. The average Internet bill is about $50/month but can range from $10 to $120 depending on the speed and the company you deal with. Bearing that in mind, if you're already not paying for Internet, then it just might not be worth switching from cable.
TV without Cable – Cord-Cutting Is The New Black
There is a great possibility that people can watch TV without paying cable or satellite bills, and that is through streaming services. Moving away from cable and using the Internet – that you already pay for – to stream Netflix, Hulu or Sling TV will save you a lot of money. So why waste money on good for nothing TV when you can save cash and actually enjoy TV watching time. Cancel your subscription, and don't look back. Cut the chord, and move on.