What is Kodi? How to use it to watch movies and TV shows, and channels? Kodi is a free open source software, previously known as XBMC, that can be installed on a variety of streaming devices running Android, BSD, iOS, Linux, Mac OS X, or Windows operating systems. Kodi is designed to be used for home entertainment purposes. If you want to watch live TV channels, the latest Hollywood movies, or TV shows, then Kodi is definitely for you. Read the following guide for more info about what Kodi is, how to set it up, and why using VPN with Kodi is something you should certainly look at.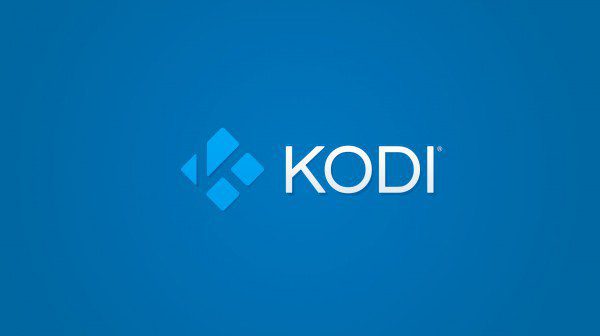 What Does Kodi Do?
Kodi essentially has the ability to turn your devices into home entertainment hubs. You can stream content off the Internet, your home network, or local storage. In some cases, a certain online streaming channel's app might not be officially available on your streaming device. Using Kodi's community-made apps helps you remedy this. Geoblocked streaming channels which you would normally not be able to download and install on your streaming device also have user-made apps on Kodi.
Kodi Compatible Streaming Devices – What is Kodi
Kodi runs on a large platform of devices including PC, Mac, Android, TV Boxes, Linux, and Amazon Fire TV. For iOS devices i.e. iPhone and iPad, you have to jailbreak your device in order to setup Kodi on it. In order to install Kodi, head over to the official download page, and then select the device you wish to install Kodi on. Here's list of Kodi compatible devices.
Windows
Mac OS X
Linux
Ubuntu
Android TV Box, Smartphones, and tablets
iOS
Raspberry Pi
BSD
Freescale IMX6
Amazon Fire TV
Cubox-i
Google Nexus Player
Nvidia Shield
Chromebox
Chromecast
WeTek Play
Razor Forge TV
Intel Nuc
Odroid
Unfortunately, gaming consoles such as the PS3, PS4, Xbox One, Xbox 360, and Wii are not officially supported by Kodi.
How to Use Kodi to Watch Local Videos?
After you launch Kodi on your device, you will be presented with a variety of options. If you want to stream videos from your local hardware, follow these steps.
Click on 'Video' and then on 'Files'.
Now, use Kodi's built-in browser to search for the video, movie, TV show, or file you want to play.
You can also gather all the files you want to play via Kodi in one folder and then set it as a 'Source'.
After you have created the folder, click on 'Add Files' and select the folder and save it as the source.
How to Use Kodi to Stream Live TV Channels?
In case you want to stream video content such as movies, shows, and live TV channels from the Internet on your Kodi, you have to install Kodi addons. Here's how you can achieve that.
Select 'Video Addons'.
Choose 'Get More'.
You will be presented with a list of extensions which you can setup on your Kodi. Channels such as ABC Family, Bravo, ARD, DMX, DPlay, DR TV, ESPN 3, Funimation, HGTV, myCanal, NBC Sports Live Extra, NBA League Pass, NFL Game Pass, NHL.tv, MTV, Nickelodeon, PBS, Vevo, ZDF, and Youtube and many more are all included.
Click on the channel you wish to add to your Kodi and select 'Install'.
After the installation process is over, click on the channel again and choose 'Open'.
How to Use Kodi to Watch Movies and TV Shows?
Some of the most popular Kodi extensions such as USTVNow, Crackler, and Popcornflix, have to be installed manually. These Kodi addons give you free access to a huge library of the latest movies and TV shows. If you want to install the best Kodi extensions, follow these steps.
Launch your Kodi app and head to 'Addons'.
Select the Package Installer Icon in the top left corner.
From there, click on 'Install from Repository' -> Kodi Add-on Repository -> Video Addons.
Click on USTVNow -> Install.
Wait until you see the USTVNow Addon Enabled notification.
Now go back to the Kodi homescreen and select the 'Addons' tab from the left hand column.
Click on Video Addons.
All the video addons you install, including USTVNow, will appear here.
Best Kodi Addons
Use VPN for Kodi to Watch Movies & TV Shows Anonymously
A virtual private network, better known as VPN, has many useful purposes. For one, VPN allows you to encrypt all of your traffic, mask your IP address, and keep your online identity hidden. How does is all this useful for Kodi users. Well, if you do not want your ISP or other snoops to detect what you are watching via Kodi, using VPN is necessary. This especially applies to those who use Kodi addons like Exodus, or torrent Kodi addons like Pulsar and Quasar. You simply have to protect your privacy using VPN.
Some Kodi video addons are geo-restricted i.e. you cannot watch them outside USA, UK, Canada, or Australia. VPN allows you to bypass these regional restrictions by making you appear to be located in these countries. I have been using ExpressVPN with Kodi. They have some of the fastest VPN servers around and do not keep logs of my browsing activity. Here's a list of the best VPN services to use with Kodi.
[tableDate]


30-Day Money-back Guarantee
Unlimited Bandwidth
Apps For All Your Devices
24/7 Live Support
Visit ExpressVPN
What is Kodi? The Wrap-Up
'What is Kodi'? Well, whether you want to create a local home entertainment center, watch live TV channels, or stream movies and TV shows, Kodi is just the perfect fit. It's free, open-source, and can be installed on almost all streaming devices. If you do not want copyright trolls or your ISP snooping around on what you are watching, make sure you are using ExpressVPN.