How to Watch Zattoo Anywhere
|
Do you want to Watch Zattoo anywhere? Zattoo is a free live TV streaming service that offers up to 250+ Top European channels online. Zattoo is available in Switzerland and Germany, while blocked anywhere else abroad.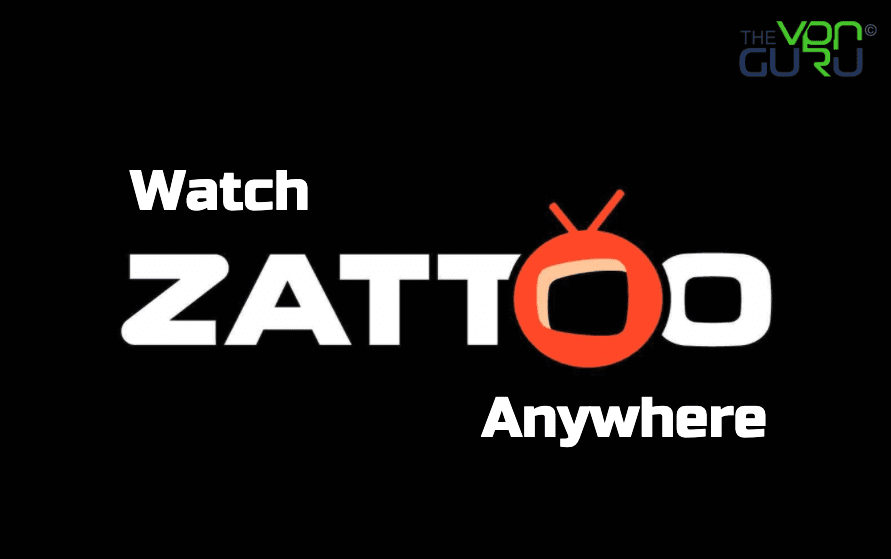 If you live in the US, UK, Canada, Australia, Russia, and elsewhere outside Germany and Switzerland, you won't be able to stream Zattoo's content, be it live or on-demand.
Geo-restrictions can be frustrating, and we're here to help. So, if you want to watch Zattoo anywhere in the world, follow this comprehensive guide.
Unblock Zattoo Anywhere – Quick Guide
Time needed: 4 minutes
We're here to help you out, so we won't be taking too much of your time. Here's how you can unblock Zattoo outside Switzerland:
Sign up with a VPN service.

We highly recommend ExpressVPN to unblock Zattoo abroad.

Download and install the VPN application on your device.

Clients are available on major operating systems such as iOS, Android, PC, and Mac.

Activate the VPN software and sign in with your account.

You might be prompted to verify your account. Check your email.

Connect to a server in Switzerland.

This will grant you a Swiss IP address.

Launch Zattoo's website or application.

If you don't know how to access the channel, follow the setup guide presented below.

Sign in with your Zattoo account.

Don't have an account? Learn how to create one in this comprehensive walkthrough.

Watch Zattoo anywhere.

Stream what Zattoo has to offer wherever you may be.
Zattoo Unblocked – The Full Guide
But wait! There's still a lot more to learn about Zattoo. If you're interested to dive a little deeper, check out this full guide:
What You'll Need
To unblock Zattoo in your region, you'll need all of the following:
A VPN subscription.
Zattoo account.
Zattoo-compatible streaming platform.
Zattoo – Is It Available Outside Switzerland or Germany?
Zattoo has more than 20 million registered users, which is why the channel is dubbed as the biggest TV streaming provider in Europe.
When we say Europe, we're referring to both Germany and Switzerland as the channel is only accessible in these two countries.
Due to licensing restrictions, Zatto applies geo-blocking. It restricts user access based on his/her location. To determine that, the channel examines your IP address.
Once it pinpoints your whereabouts and it's not in a supported country, you'll be blocked almost instantly. In fact, if you use the app, you won't even get past the sign-in screen.
If you manage to, streaming a video will only result in the following error message:
"Unfortunately, streaming is not permitted in this country. Apparently, you're outside your country's borders."
You'll probably stumble upon another error that looks like this:
"Sorry, Zattoo is not available in your country yet."
Streaming Zattoo outside Switzerland is a possible task provided you make use of a Virtual Private Network.
If that's within your arsenal and you follow the steps above, you can watch Zattoo wherever you are.
Zattoo Anywhere – VPN 101
Since your IP address is responsible for this issue, you can completely change your IP address using a VPN. This means you'll appear to be connected to the Internet from a country where Zattoo is not blocked.
The Zattoo region you get depends on the VPN server you choose. Most VPN providers offer VPN servers all around the globe. If you want to get the highly popular Zattoo Schweiz, you have to connect to a Swiss server.
As a result, you'll receive a Swiss IP address and you'll have direct access to Zattoo regardless of where you might be. Now, with a VPN, there's a lot more you can do:
While VPN does encrypt your traffic to protect your privacy, your Internet speed does get reduced by about 10%. And that's when using fast VPN providers.

VPN is easy to install on iPad, iPhone, Android, Mac, and PC. There are VPN apps you can simply download and install. Sign in.
If you prefer to unblock a different Zattoo region, simply connect to a German or UK VPN server instead.
To unblock and switch Zattoo regions on your Smart TV or Xbox, VPN has to be set up on a compatible router first.
One advantage VPN has over Smart DNS is that it is not affected by DNS Hijacking or Transparent Proxies.
Before you choose a VPN provider, make sure the provider has VPN servers in all the Zattoo regions you wish to watch. ExpressVPN has VPN locations in Germany and Switzerland. That means you can stream Zattoo Schweiz with ease anywhere.
On the other hand, ExpressVPN isn't the only provider that has blazing-fast servers in Zattoo's supported countries. In fact, you can choose any one of these tested top services. They can get the job done seamlessly.
How to Watch Zattoo with Smart DNS Proxy
The content/channels that Zattoo offers you to watch depends on the region/country you're accessing the service from. If you're connected to the Internet in one of the regions where Zattoo is available, you'll get the version specified for those regions.
Smart DNS not only allows you to switch between Zattoo regions but also unblock these versions in countries where Zattoo is regionally restricted. That's because Smart DNS hides your true location.
Smart DNS proxy allows you to switch between all Zattoo regions. Watch Swiss and German Zattoo in US, Australia, and Canada using one Smart DNS configuration.
All streaming devices work with Smart DNS. Stream Zattoo on Android, iPhone, Smart TV, Xbox, iPad, Mac, and PC.
No speed penalty when using Smart DNS. Enjoy watching Zattoo at full Internet speed with Smart DNS.
No IP address changing. Unblock geoblocked services like Netflix, Hulu, or Amazon Instant Video while maintaining access to all local online sites.
DNS Hijacking and Transparent Proxies can seriously hinder Smart DNS. Both are methods that some ISPs use.
The providers in the table above offer Smart DNS as part of their subscription. You don't have to pay an extra penny for the service.
Moreover, they offer a 30-day refund policy. If you're not satisfied with the service, you can ask for your money back within 30 days of purchase.
How to Create a Free Zattoo Account Outside Switzerland
Now that you have a VPN subscription, here's how you can create a Zattoo account overseas:
Launch your VPN and connect to a Swissh server.
Head over to https://zattoo.com/ch
On the top right of the screen, click on Sign Up Now.
If the "Free" option is not selected, tap on that. (You can also choose Zattoo Premium or Ultimate if you want).
Enter the required information and hit Sign Up.
A screen showing you the benefits of the "Free" version will pop up. Proceed by selecting "Watch for Free."
You now have a Zattoo account.
How to Watch Zattoo on Any Device, Anywhere
A VPN subscription, check. A Zattoo account, also check. Now all that's left is getting the channel on your device:
Android
iOS
Apple TV
Smart TV
Xbox
Chromecast
FireStick
Stream Zattoo Abroad – FAQ
Do you have more questions? Check out this "Frequently Asked Questions" section below. It'll help shed more light on the matter:
Can I Watch Zattoo in English?
Once you have access to Zattoo, you'll be able to watch several English, French, Spanish, and German-speaking channels.
Yes. You can create a free Zattoo account and access more than 200 channels without opting for a premium plan.
What Benefits Do I Get with a Premium Zattoo Plan?
With a Premium Plan, you get 262 channels with 168 of them in HD. If you're a free user, you'll have access to 261 channels (56 in HD). The number of simultaneous connections and recordings also differs.
What Channels Can I Watch on Zattoo?
Once you get yourself a Zattoo account, you'll be able to access more than 200 channels, including:
Eurosport
ITV
BBC
Vox
Demand 5
4oD
TLC
SRF
RTL
ZDF
ARD
CNN
RTS
TF1
France
M6
W9
NRJ
Rai
DMAX
MTV
Where is Zattoo Available?
At the moment, Zattoo is available in Switzerland and Germany.
How to Watch Zattoo Schweiz or Deutschland – Final Words
Zattoo is probably one of the most convenient and easiest ways to watch all your favorite free channels in one place. Now, you have all the means to unblock it in your region.
If you have any issues unblocking the channel, be it via VPN or Smart DNS, please don't hesitate to contact us in the comment section below.