We have to admit, Netflix is by far the biggest streaming service in the world. However, despite its popularity, many streamers will find that the channel lacks a couple of features, which forces them to search for alternatives.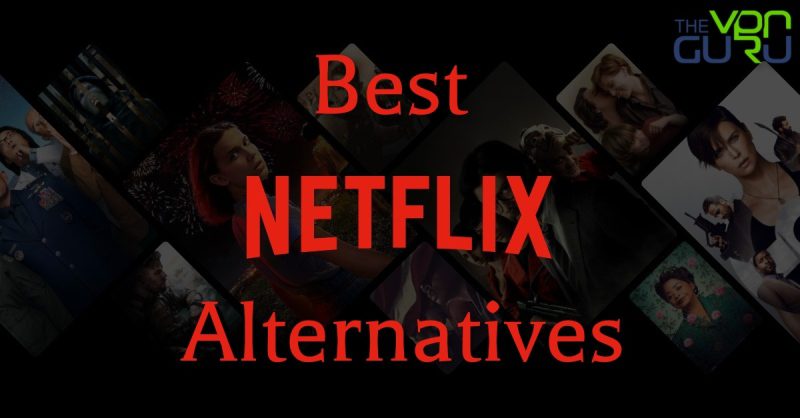 The channel does offer great content in terms of movies and series, but is that it? What about the pricing? Does it fit everybody's budget?
Netflix has a lot to offer, but in some instances, it's a hit and miss. That's why we came up with this review to shed more light on the best Netflix alternatives you could sign up with.
Netflix & Chill Doesn't Cut It Anymore
As mentioned, Netflix is one of the most popular streaming services in the world. In just 12 years, the service managed to build a 25 billion yearly revenue from its subscribers, and now, it has almost 214 million subscribers globally.
Regardless, the channel does have its flaws and limitations. For example, every region (where Netflix is available) has a specific library. It's assigned according to the user's IP address.
With a VPN, streamers can alter their location and access more content. However, not all VPNs work as the channel applies tough VPN banning, which can be a hassle for most of you. We did review the best Netflix VPNs, though.
Aside from that, Netflix's video quality depends on your subscription. Not to mention the number of simultaneous streams you get. In the US, if you want to stream on 4 devices at once as well as get videos in UHD, you'll have to pay $19 for a premium subscription.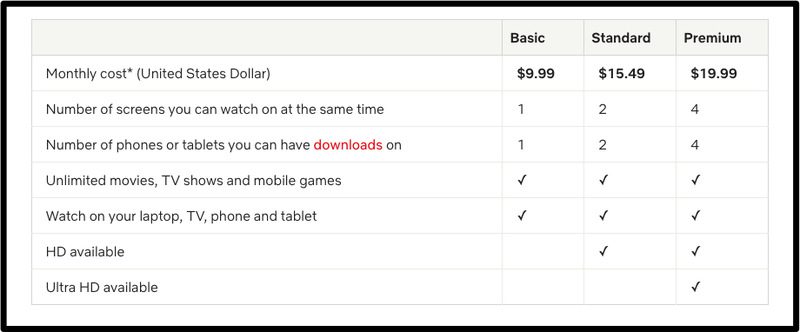 This can be way above most people's budget, presenting a good reason to search for a cheaper alternative.
And finally, Netflix is on the verge of banning password sharing. In other words, you can stream the service's content without living in the same household as the original owner.
This is a big step by Netflix. One that could ruin the streaming experience for many of its customers, leading them to subscribe to other services at the end of the line.
Best Netflix Alternatives – Substitute & Chill
Here's the part you've been waiting for. Netflix has thousands of hours to binge through, but for some streamers, that might not be enough. Why?
Netflix has the rights to a lot of titles, and it does produce original shows/movies. However, some companies don't collaborate with the giant, which means that their productions are only found within their own streaming services.
Now, keeping everything we mentioned in mind, here are the best Netflix alternatives in 2023:
HBO Max
If there's any channel that should substitute the American version of Netflix, it's none other than Warner Media's HBO Max. The service is still young, but it does have the expertise of its predecessors HBO Go and HBO Now.
Despite being a few years old, HBO Max now has more than 46.8 million domestic subscribers. In other words, a very high number in the United States only.
The service is currently available in 46 countries – most of them are in Latin America and the Caribbean. However, WarnerMedia plans to continue the expansion of HBO Max in 2023 to reach better global exposure.
HBO Max made a name for itself as a premium service, and we can't argue with that. Shows like Game of Thrones, Westworld, Euphoria, Ballers, and True Detective are among the highest-rated shows in the world.
Aside from that, HBO Max offered blockbuster movies on its platform the same day they premiered in the theatres during the pandemic. That alone should tell so much about how reputable the channel is.
But, of course, as good as the channel is, there are still a few things to point out. First, there's no live television. Second, HBO Max is proud of what it makes, so you'd probably find very few titles from outside its production.
And finally, HBO Max can be quite expensive to a lot of streamers. The cheap subscription comes with ads, and to be honest, no one wants that.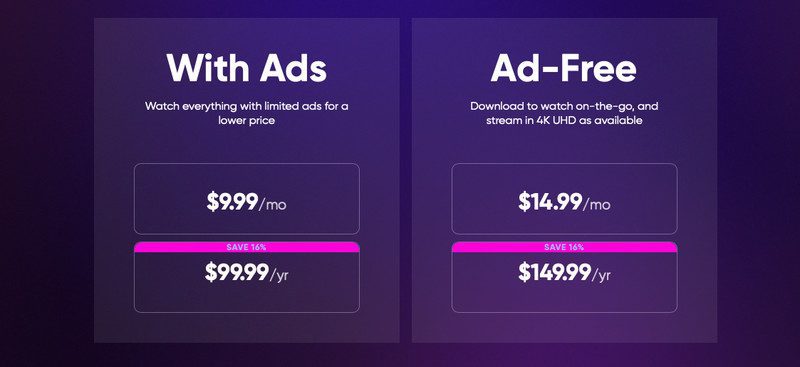 On the bright side, HBO Max offers UHD streaming on three simultaneous devices for $14.99/month. Netflix charges $20 for that privilege with a limit of 4 concurrent streams.
Pros:
Premium content.
Blockbuster movies.
UHD support.
Three concurrent streams.
Cheap ad-supported subscription.
Cons:
Avaialble in few countries.
No live TV
Disney+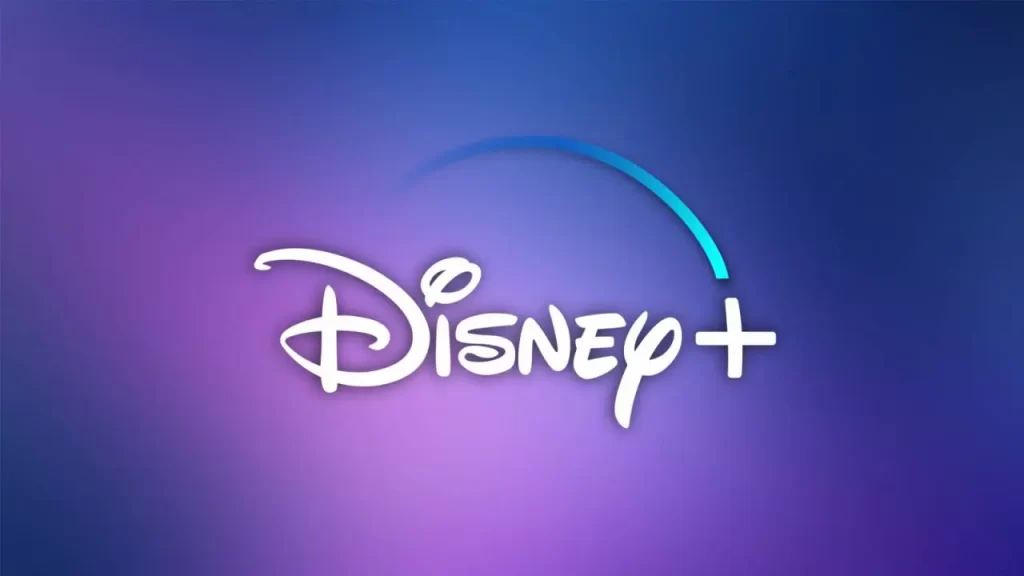 With over 42.9 million subscribers in the U.S. and Canada, 41.1 million internationally, and 45.9 million via the Disney+ Hotstar in India, Diseny+ definitely deserves a spot on this list.
Who's not a fan of the MCU and everything related to Disney? We all are and the numbers definitely show that. Disney technically owns some of the best production companies in the world.
We're talking about ESPN, Fox, and ABC. This means the content you get is practically limitless. When the channel first launched, it was only available in a handful of countries.
It didn't expand much, but it's now in the US, Canada, Australia, New Zealand, Japan, India, the UK, and several European countries.
Long story short. If you're a fan of the Marvel Cinematic Universe, Star Wards, Gargoyles, and everything created by Disney, you should find that this streaming service is a perfect Netflix alternative.
Disney+ has a very affordable price as it only costs $7.99/month or $79.99/year in the US. There's also a bundle that includes Disney+, Hulu, and ESPN+ starting from $13.99/month.
Pros:
Premium content.
Affordable prices.
Hulu/ESPN+ bundle.
Four simultaneous streams.
Cons:
Available in select countries.
Disney-focused content.
Amazon Prime Video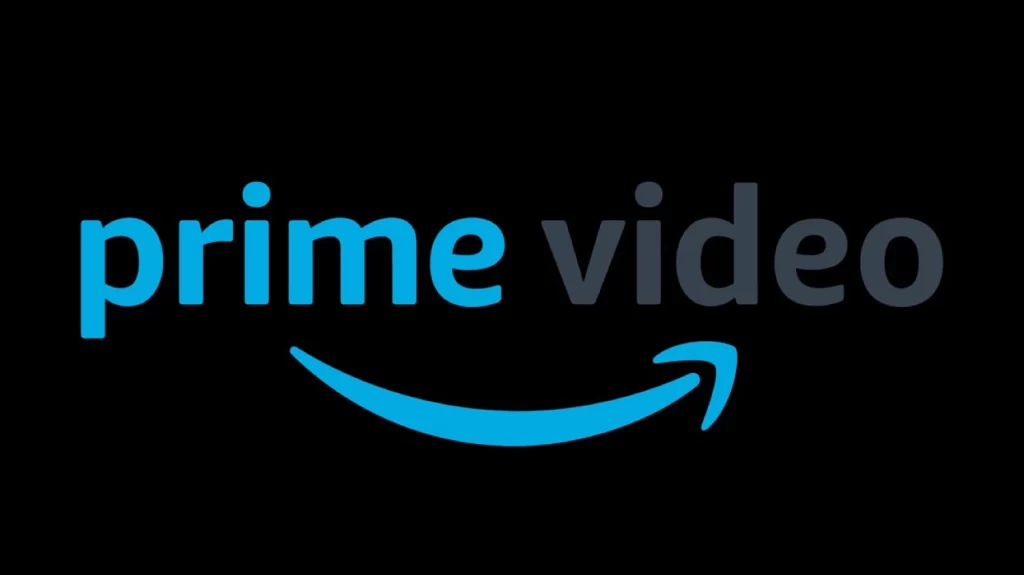 Here comes the global competitor to Netflix – Amazon Prime Video. The channel debuted back 15 years ago, and it's now one of the biggest channels in the world.
Just like Netflix, Prime Video is available almost everywhere. To be exact, you can stream Amazon Prime Video in more than 200 countries worldwide (except for Mainland China, Iran, North Korea, Russia, and Syria).
Amazon Prime does produce its own content, but it also has the rights to other movies/series from several production companies.
While the similarities are a lot, Netflix and Prime Video have several differences. First, Prime Video has live-streaming while Netflix doesn't.
With Prime Video, you can subscribe and get additional add-ons such as AMC, Paramount+, Showtime, and other premium channels.
In the US, Prime Video costs $8.99/month, which is way less than the fee Netflix demands. Pair that up with live coverage of NFL, Premier League, Ligue 1, and more, you get yourself the ultimate Netflix alternative.
Finally, we have to mention that Amazon Prime is working on a Lord of the Rings series. The trailer is out and it looks very exciting. Of course, it is, it's costing a fortune.
Pros:
International access.
Rich content.
Excellent device compatibility.
Live streaming.
Affordable.
Cons:
Ad-ons cost extra.
Content depends on location.
NBC Peacock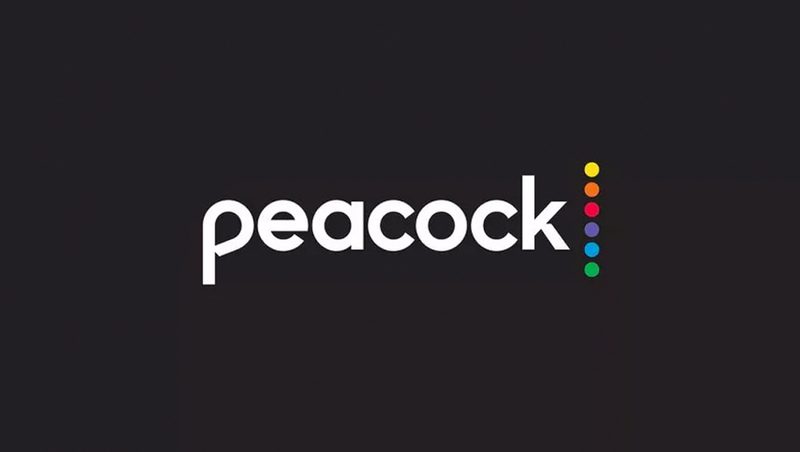 With over 60,000+ hours of binge-worthy content, we're definitely adding NBC's Peacock TV to the mix of top Netflix alternatives.
Peacock TV hasn't been around for long, but with decades of experience, NBC knew how to handle stuff. Now, Peacock is one of the most popular channels in the US, harnessing over 9 million paid subscribers.
The channel does provide some titles for free, but to get the best of what it has to offer, users should opt for its premium subscription.
Aside from originals, movies, and top-rated series, NBC Peacock provides live streaming. That's something Netflix lacks, especially as Peacock broadcasts top sporting events such as NFL, Premier League, Olympics, WWE, and much more.
Speaking of WWE, Peacock is the sole broadcaster of the promotion. Even the WWE Network itself went dark in the US and Peacock took over.
Finally, NBC Peacock is quite affordable. There's an ad-supported free plan that covers tens of thousands of hours and doesn't require your credit card information.
The package that costs $4.99/month allows access to everything Peacock has to offer, but it's ad-supported. The final subscription plan is Peacock Premium. For $9.99/month, you can stream everything on the channel without worrying about being bombarded with ads.
Pros:
Free version.
Affordable subscriptions.
Live sports.
Apps on major streaming devices.
Original content..
Cons:
Only available in the US.
BBC iPlayer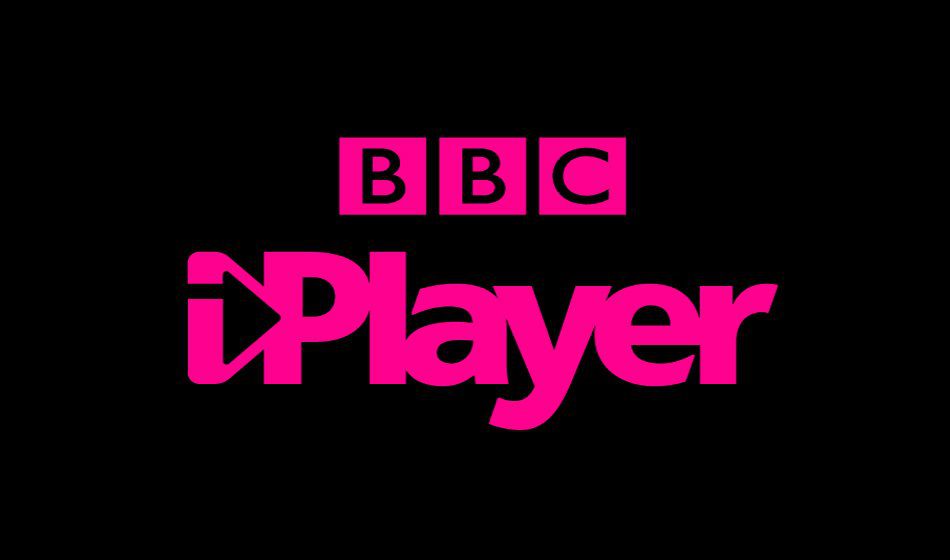 BBC iPlayer is without a doubt one of the biggest online streaming services. In fact, back on January 2nd, the channel recorded 22 million streams courtesy of the drama The Tourist.
If you are into British dramas such as Doctor Who and EastEnders, BBC iPlayer is definitely for you. While the service is quite limited as most of its library reflects British television, there's one thing major thing it offers that Netflix doesn't – live streaming.
BBC iPlayer offers both on-demand and live content. It's the official broadcaster to many sports such as F1, Cricket, Rugby Union, Rugby League, Golf, Tennis, and much more.
That aside, there's the ultimate reason why BBC iPlayer is one of the best Netflix alternatives. Remember when we spoke of subscription fees? Yeah, with iPlayer, there are none.
The channel is completely free. All you need to do is create a free account, confirm that you have a TV license in the UK (Even if you don't), and start streaming.
Once more thing. BBC iPlayer is available only in the United Kingdom. To unblock it, a connection to a UK VPN server is required. (Check our best VPN for BBC iPlayer).
Pros:
Completely free.
Top british dramas.
Live TV and Sports.
Apps on major streaming devices.
Cons:
Only available in the UK.
More focused on British TV.
So Different, Yet All Geo-Blocked
We do have several Netflix alternatives that are so different in every aspect. However, they all have one thing in common as they fall into the same category – geo-restricted.
Each one of the top five streaming services applies some sort of geo-blocking. Whether it's on the content or the entire service's access, it's there.
The channels examine your IP address when you try to access their content to determine your location. If you're not within their coverage area, you'll be instantly blocked.
In some cases – such as with Amazon Prime Video – you'll get a specific catalog based on the region you live in. That, of course, if you're not in an area where Prime Video is not available.
We've rounded up all the streaming errors you'll get if you're accessing the channels in an unsupported region below:
HBO Max: "HBO Max is currently only supported in the U.S. and certain U.S. territories."

Disney+: "Sorry, Disney+ is not available in your country."

Amazon Prime Video: "Service Area Restriction. This video isn't available due to geographical licensing restrictions. Error 4601."

NBC Peacock: "Sorry, Peacock is not yet supported in your region. (OVP_00012)."

BBC iPlayer: "BBC iPlayer only words in the UK. Sorry, it's due to rights issues."
You can easily avoid facing these issues by using a Virtual Private Network. All you need to do is connect to a server in the channel's country and you'll be able to stream its content wherever you may be.
What is a VPN?
If you have watched American Netflix outside the USA, you are probably already familiar with how VPN works.
VPN, or virtual private network, allows you to spoof your online location and trick geoblocked streaming channels to think you are in a region where they are available.
Setting up an American VPN connection, for instance, grants you a US IP address. This allows you to watch US channels like HBO GO, Hulu, Showtime, ABC Go, and NBC abroad.
VPN encrypts all of your Internet traffic and hides your IP address. This is extremely helpful if you want to keep your browsing activity to yourself. No more eavesdropping.
You can install VPN apps on your PC, Mac, iPhone, iPad, or Android devices.
Connecting to an American VPN server unblocks all US channels at once.
VPN does affect your Internet speed. The extend to which it drops depends on the VPN service you are using.
ExpressVPN tops the chart when it comes to bypassing regional restrictions. It also offers an unparalleled 30-day refund period. In the table below, you can find the best VPN providers to unblock geo-restricted channels wherever you may be.
An Unblocking Alternative – Smart DNS
Some people are more familiar with Smart DNS when it comes to avoiding geographical restrictions. Smart DNS proxies have their pros and cons compared to VPNs.
For instance, you can directly set up Smart DNS on most of your streaming devices. On the other hand, Smart DNS does not encrypt your Internet traffic like VPN.
You can configure Smart DNS instantly on Apple TV, Amazon Fire TV, PS3, PS4, Xbox, Smart TV, Wii, PC, Mac, Android, and iOS devices. No need to change your router settings.
While Smart DNS does not hide your IP address, it does not affect your Internet speed either.
With Smart DNS, you can unblock streaming channels from different countries simultaneously i.e. watch BBC iPlayer, iflix, and Hulu using one Smart DNS setup.
In some cases, an ISP might use DNS hijacking or transparent proxies. Such methods can break Smart DNS's functionality.
If you are looking for a Smart DNS proxy service that unblocks all of the channels listed above, use Unlocator.
While all the VPNs in the table above offer Smart DNS services, Unlocator has it as a standalone subscription. Not to mention its generous 7-day free trial (No credit card required).
Get Your Channel's App on Any Device
Did you think the list was done? We just had to explain what a VPN can do in order to proceed with this part.
At this point, you probably have a VPN subscription. Now, it's time to show you how to get those apps on your device as you won't find them in your native app store due to geo-restrictions:
If you happen to operate an Android device (mobile, tablet, Sony Bravia, or Nvidia Shield), you'll need to change your Google Play Store region to get the channel's app outside its coverage area.
Now, with a VPN connection to the right server (Within the channel's region), you can start watching your favorite content.
When it comes to iPhones and iPads, switching your App Store region to that of the channels is your first move.
Next, establish a VPN connection in the channel's country and start streaming.
Desktop users have the easiest task to do. All you need is a VPN connection in the channel's country.
Now, head over to the channel's website and you can watch your content immediately.
To get your channel's app on your Xbox or PlayStation, establish a VPN connection on your router as a first step.
Next, change your console's region (Xbox/PlayStation) to that of the channel and download the app. Finally, enjoy!
Roku also needs a connection established on the router first. After that, you'll have to change your Roku account's country to where the channel is available and download it.
Now, you can launch the app, sign in with your account, and start streaming.
With FireStick, you can directly use the VPN app to connect to a server. Next, you'll have to change your Amazon account's country to get the channel's app.
And finally, launch the app and watch your favorite shows, movies, and sports.
The Best Netflix Alternatives – FAQ
But wait, there's more. We have extra information to give out and you can find it in the following section:
How Much Does Netflix Cost in the US?
In the United States, Netflix's plans are as such:
Basic: $9.99/month
Standards: $14.59/month
Premium: $19.99/month
Can I Download Netflix Content for Offline Viewing?
Yes, this option is available. If you don't know how to do so, follow this guide.
What Other Streaming Services Can I Use as Netflix Alternatives?
We've handpicked 5 of the best services to use instead of Netflix. However, the world is big and so is the streaming industry. There are several other services presented in the list below:
Google Play
iTunes
Sling TV
CBC
Now TV
Sky Go
Channel 4
ABC iView
SBS
ITV
Showtime
7Plus
Vevo
ABC
Magenta TV
Are the Netflix Alternatives Available Globally?
Unfortunately, no they're not. Every single channel is geo-blocked to a specific location. If the service is international such as Amazon Prime, the geo-blocking is applied to its content where it assigns certain libraries in each region.
Best Netflix Alternatives in 2023
No matter what Netflix does now, be it limited password sharing or increased fees, you have the best alternatives to sign up with.
Do you think there are other Netflix alternatives that should have made our list? What is your favorite streaming channel? Let us know by dropping the comment below.