Is Kodi legal? Is Kodi safe to use in US, UK, Australia, Canada, or Germany? That's the question many people ask when considering whether to install Kodi on their PC, Mac, Amazon Fire TV, Linux, Android, or any other streaming device Kodi is supported on. Depending on what you use Kodi for, there is a real possibility you might get into legal trouble.
If you use Kodi to stream movies and TV shows using unofficial Kodi addons like Exodus or SALTS, you might be doing something illegal whether you know it or not. Read the following guide for steps to safeguard and hide your activities and viewing habits on Kodi. Learn how to use Kodi safely and anonymously with VPN.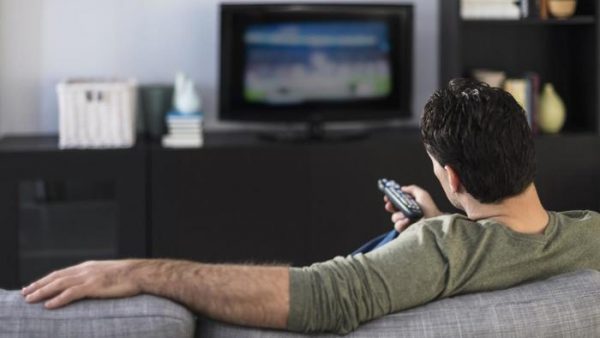 Is Kodi Legal?
The answer is Yes, Kodi is legal. However, Kodi users in UK, USA, Australia, Ireland, France, Canada and Germany have received copyright infringement notices as a result of using certain Kodi add-ons. There is nothing illegal about downloading and installing Kodi itself. The legal issues from the fact that a lot of movie add-ons and live TV Plugins do get their content from pirated sources.
As an end-user, you probably have no idea you are doing anything wrong, however that does not remove any possible legal liability of using these addons. To be on the safe side, it is best to use a VPN Service along with Kodi.
With VPN, your neither your ISP nor copyright trolls can see what you are doing online. Thus, you get to avoid receiving any potential copyright infringement notices or warning letters.
Update 1: On February 28th, 2017, news emerged that indicate the UK Intellectual Property office has launched a Kodi box consultation under pressure from right-holders and broadcasters. The aim seems to be to tighten legislations and tweaking copyright laws that not only target Kodi box sellers but also end users.
Update 2: On March 7th, 2017,  Lord Toby Harris, Chair of National Trading Standards in the UK, stated that he "would also warn any person or business selling or operating such a device (Kodi boxes) that they are in breach of copyright law. National Trading Standards will continue to protect legitimate business and pursue those who breach copyright in this way."
Update 3: According Open Rights Group, the proposed Digital Economy Bill in UK could hand copyright trolls the chance to threaten Kodi users and torrent file sharers with prison sentences of up to 10 years.
Update 4: On Wednesday 26th, 2017, the ECJ, aka European Court of Justice, ruled that "copyright-protected work obtained by streaming from a website belonging to a third party offering that work without the consent of the copyright holder"  does not benefit from an exemption of the laws governing the distribution of copyright content.  In other words, streaming pirated content using illicit addons is now just as illegal in the EU as downloading copyrighted material.
Therefore, you need to be extra careful when using Kodi, especially if you live in the United Kingdom. Don't take any risks and use VPN to hide your streaming activities. It seems that it is only a matter of time before authorities start targeting Kodi users as well.
How to Stay Safe on Kodi?
The most important aspect of using Kodi is to know what you are doing. When you scroll the Internet for info about how to setup Kodi and install addons on it, make sure that the website that is listing the needed instructions can be trusted. Knowledge is key here. There simply is no excuse to leave your online security or privacy exposed. You will notice that most Kodi-related article highly recommend using VPN with it, and for a good reason too. A virtual private network adds an extra layer of security and privacy to your browsing and streaming activities. Therefore, you are protecting your sensitive private data while using VPN.
It's always best to only use official Kodi addons. These official plugins are complete legal and safe to use.
Whenever you connect to a VPN server, all your Internet traffic is encrypted. That means that neither your ISP nor copyright trolls will be able to detect what files you are downloading or movies you are watching. VPN also protects you against Man-in-the-middle attacks.
If you are serious about your privacy, use VPN. It is as simple as that. ExpressVPN are probably the most-used VPN with Kodi. You can also install any of the following VPN providers to keep your online activity secure and hidden from the prying eyes of your ISP or potential copyright trolls.
[tableDate]


30-Day Money-back Guarantee
Unlimited Bandwidth
Apps For All Your Devices
24/7 Live Support
Visit ExpressVPN
Is Kodi Safe?
In general, Kodi is a safe platform if you know what you are doing. Unfortunately, like any other activity you might carry out online, there are certain risks involved. Below, you can find a list of all the most prominent risks that might turn your Kodi unsafe.
ISP Monitoring: Your ISP tracks what you are doing online. It is as simple as that. They can see what websites you are visiting, which files you are downloading, and what movies you are streaming online. It does not matter what device, software, or app you are using. That's why many users who stream movies using popular unofficial Kodi addons like Exodus might get warning letters from their ISP.
Unofficial Kodi Addons: In all honesty, the best addons to install on Kodi are unofficial. These addons allow you to watch the latest hollywood blockbusters, top TV series, and most importantly, live sports broadcasts. The problem is that installing these addons from an unofficial repository can leave you exposed.
MITM Attacks: Man-in-the-middle attacks are one of the biggest online threats. If a hacker manages to infiltrate the connection between you and Kodi, your personal information might be compromised.
Hackers and Scammers: The fact that Kodi is a free open-source software is a double-edged sword. Over the years, XBMC has become a popular target for hackers who attack unsuspecting streamers in an attempt to get hold of their private information.
Copyright Trolls: There are Kodi addons which actually allow you to stream torrent files on your Kodi. The problem is that whenever you download a torrent file, you are practically adding your IP address to the file's torrent swarm. Copyright trolls can use your IP address to track your online activity as well.
Kodi Pre-Loaded Android TV Boxes and Amazon Fire TV Sticks: The official Kodi blog explained, in length, why these Kodi loaded boxes can be unsafe. These TV boxes come with Kodi installed on them. The issue here is that some sellers fill them with broken add-ons that might not work, or even worse, leave you open to numerous security exploits. Selling some of these pre-loaded Kodi TV boxes is now even considered illegal in EU.
DDoS Attacks: Addon developers can insert malicious codes into the addons. Then, unsuspecting users of these add-ons can be turned into botnets which perform DDoS attacks on websites around the web. The popular Exodus addon was actually used in such a manner. However, necessary actions have been taken by the TVAddon community to make the Exodus addon safe to use since.
Malicious Subtitles: In some cases, hackers even use subtitles provided by third-party repositories to take full control of the device you have installed the Kodi app on. The XBMC Foundation are aware of these issues and have released a new update (Kodi 17.3) to fix them. If you're still using an older Kodi version, we highly recommend that you update it to Kodi 17.3.
Is Kodi Legal and Safe? Additional Tricks and Tips
Besides using VPN, there are a number of measures you can carry out to protect your online privacy and make the most out of your Kodi at the same time. Take a look at the useful Kodi guides below.
Is Kodi Legal? Summary
To begin with, the Kodi App itself is not illegal.
Additionally, Installing Kodi on your PC, Mac, Android, Multimedia TV Box, Fire Stick, Nexus Player, or Nvidia Shield is not illegal.
However, you can get into trouble with the law if you watch pirated streams via third-party Kodi addons.
There also have been cases where Kodi users received warning letters and copyright infringement notices.
Using VPN with Kodi essentially prevents your ISP, copyright holders, and anyone else from spying on what you are watching online.
Finally, do not use Exodus, SALTS, 123Movies, Mobdro, SportsDevil, or similar add-ons without VPN if you live in US, UK, EU, Canada, Germany, Australia, India, France, or Spain.
Is Kodi Legal and Safe To Use? Conclusion
Is Kodi legal? Well, it doesn't host any of the video content available to stream. However, whenever you go online, any website you visit or app you use can see your public IP address. Your IP address is your digital finger print. It reveals your physical location as well as other personal information. The best way to stay safe when using Kodi is to ExpressVPN for added privacy and security. Do not take the risk and stream movies, TV shows, or live sports events on Kodi without connecting to a VPN first. It is a risk not worth taking.