How to Watch NBA on Roku Live
|
The regular NBA season is finally here and will begin on October 16, and you can watch every game from tipoff to the buzzer live on your Roku. There are many streaming services that broadcast NBA games, but most of them are geo-blocked outside the US. However, basketball fans can still keep up with all the action with the help of a VPN. Learn how in the article below how you can watch NBA on Roku.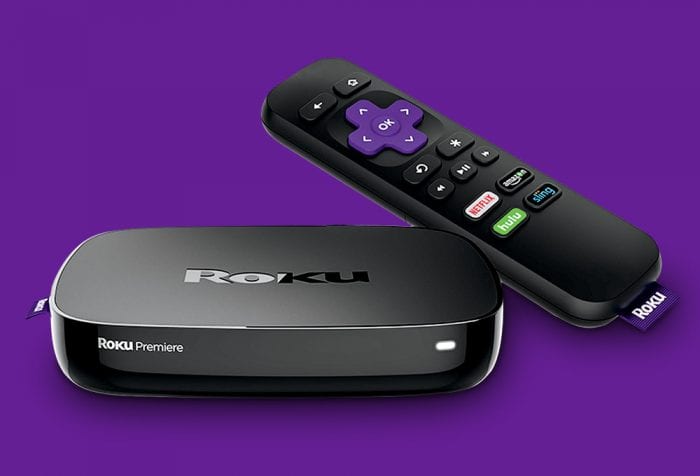 Streaming Channels Overview – Shortlist
It's all about NBA online streaming, and with the following streaming channels, you won't miss out on any NBA game. This is where you get to learn all about the services in which you can subscribe to watch full on the NBA season. You won't require anything but a decent VPN subscription to gain access to these channels in the first place. The subscriptions that follow are exclusive to each streaming service.
This article covers the best channels you can get to stream NBA games. You can read all about them below. For now, get a sneak peek of some of the best NBA streaming channels on Roku:
Channels Streaming NBA on Roku
Last year's NBA Finals games gained an average of 17.7 million viewers. Imagine the increase in rating in this year's season after international viewers and Roku owners get a hold of a VPN. 
Roku provides its users with the easiest way to stream entertainment on their TVs with thousands of available channels to choose from. By activating channels like DirecTV Now, Hulu with Live TV, PlayStation Vue, and Sling TV on Roku, you can effortlessly stream the NBA season. To access these channels, you need a VPN. Let's take a look at some of the NBA hosting channels first.
NBA League Pass
NBA League Pass has changed basketball as we know it. With the official NBA app, it's your team, your game, your NBA. For 28.99$ per month, you get a lot more ways to follow live games. Never miss out on a dribble and stay updated with the latest scores, highlights, and news with the official app of the National Basketball Association. If you currently reside in the United States, you have to spoof your location in order to get around NBA blackouts and watch your favorite basketball teams live online. Here's how you to install it on Roku:
Head on over to the search bar to look for NBA League Pass.
Type in NBA League Pass and click on it.
After that, click on Add channel to install the NBA League Pass on your streaming device.
Return to the home page, and launch the application.
Choose the package you prefer, and then stream away.
Sling TV
Sling TV is Live TV, only better. It's the number one live TV streaming service that enables you to personalize your channel lineup and save. For $20 a month, in addition to a $5 add-on subscription, you get all the channels you need in order to watch the NBA games. Sling TV Orange provides ESPN, ESPN2, and ESPN3. The extra $5 gets you ESPNews and NBA TV. You can watch Sling TV on Roku and benefit from its seven-day trial. You'll find the installation process laid out below:
First, locate Search, and type in Sling TV.
Click on Sling TV once you locate it.
Now, select Add channel so that your Roku device installs the Sling TV app on your device.
Go back to your Roku home screen and select the Sling TV app.
Click on the option you wish you to choose to begin your streaming.
PlayStation Vue
PlayStation Vue provides the most extraordinary streaming experience in live TV. Sony's streaming platform offers packages that start at $30. The basic PlayStation Vue package includes ESPN, ESPN2, and ESPN3, along with TNT. Additionally, PS Vue offers a five-day trial offer. If you upgrade to one of the three larger packages, you get NBA TV. PlayStation Vue works on iOS devices, though its mobile restrictions can shut you down when you're away from home. In case you don't know how to install PSVue, here are some steps that can help you out:
Look for PlayStation Vue in the Roku Channel Store.
Once you find it, Add PlayStation.
After the installation has been made, open PlayStation Vue.
Now, in case you already have PlayStation Vue, click on Activate Your Device to receive your activation code.
Hulu Live TV
It's all on Hulu: Live TV and the largest streaming library. Hulu with Live TV subscribers can visit the NBA Basketball series page in order to see what games are coming soon. Hulu has recently added a live TV streaming package that includes ESPN, ESPN2, ABC, and TNT for $40 per month. This package also includes access to on-demand TV shows and films that Hulu is best known for NBA TV. You can also get a complete list of this season's games on the NBA's TV schedule. Check out the installation process below:
First, go on your Roku's Home Page by hitting the 'Home' button.
Search the 'Roku Channel Store'

for Hulu live TV. 

Look for Hulu and click on it once you locate it.
Now, click on 'Add the channel' so that your Roku device installs it on your device.
Log in to Hulu with the account you create.
Finally, stream the content you want on your Roku device.
Fubo TV
If you're a sports fan and want to cut the cord, fuboTV is worth looking into. It has a wide variety of sports and entertainment programming. Fubo TV will give customers access to a wide range of sports channels, including pro basketball's NBA TV channel. Not only does fuboTV have the NBA, NFL, and MLB, but you can also watch NHL, NASCAR, golf, boxing, MMA, and more. The monthly price for Fubo is dropping to $39.99 from the previously announced price of $49.99 per month. With Fubo TV, you can stream Live TV & Sports on any device anytime, anywhere. Learn how to set up Fubo TV app on your Roku by following these steps:
From your Roku's Home screen, look for the Search button and click on it.
Type in Fubo TV into the search bar, then select FuboTV.
Once the option Add Channel appears, click on it.
Now, all you have to do is wait for your Roku to install the app on your device.
Then, press on Go to channel and open FuboTV.
Successfully stream FuboTV's content on your Roku.
How to Watch NBA on Roku Using a VPN
It doesn't matter if you're not located in the US for you can still watch the NBA season from wherever you are by using a VPN service provider. A Virtual Private Network is a technology that creates a secure private network between two hosts. It allows you to connect to one of its servers from your location and thus your IP address will be replaced by that of the server -located in the country-you connected to. This means you'll be able to access all the content your IP address allows. Here are the many other things a VPN can do.
Bypass ISP Throttling: A VPN can prevent ISPs from throttling your connection and make it faster.
Unblock Geo-restricted Content: A VPN grants you access to geo-restricted content regardless of where you are located.
Avoid Blackout Restrictions: By using a VPN you can mask your true location. This will allow you to prevent blackouts.
VPN Applications: VPN service providers offer user-friendly apps, which are available on PC, Mac, Android, iOS, and FireStick.
Ultimate Privacy: All of your data, information, and online activities are encrypted and kept away from prying eyes.
In addition to the standard features, ExpressVPN offers some extras that add great value to its already excellent package. If you want to watch the NBA games on Roku? Then, subscribe to ExpressVPN. This provider is not only fully-featured but also highly reliable. I didn't miss out on any NBA game this season thanks to ExpressVPN. This subscription has saved my life on many occasions when it came to online streaming. However, if ExpressVPN isn't the provider you're looking for, you can always check out others like the ones displayed in the table below.
Don't Miss NBA with Roku
The NBA is an exciting league, and missing a moment of it is just not in the books. As a cord-cutter and a Roku owner, your NBA streaming experience only needs a VPN to be complete. Sports are meant to be viewed live, and live TV is for folks with a VPN and a Roku stick. And get this, you'll finally get the taste of happy and unrestricted streaming with an ExpressVPN subscription.