ABC iView is an online website where you can stream content of ABC iView's selected shows and live channels. However, due to geo-restrictions, the channel is only available in Australia.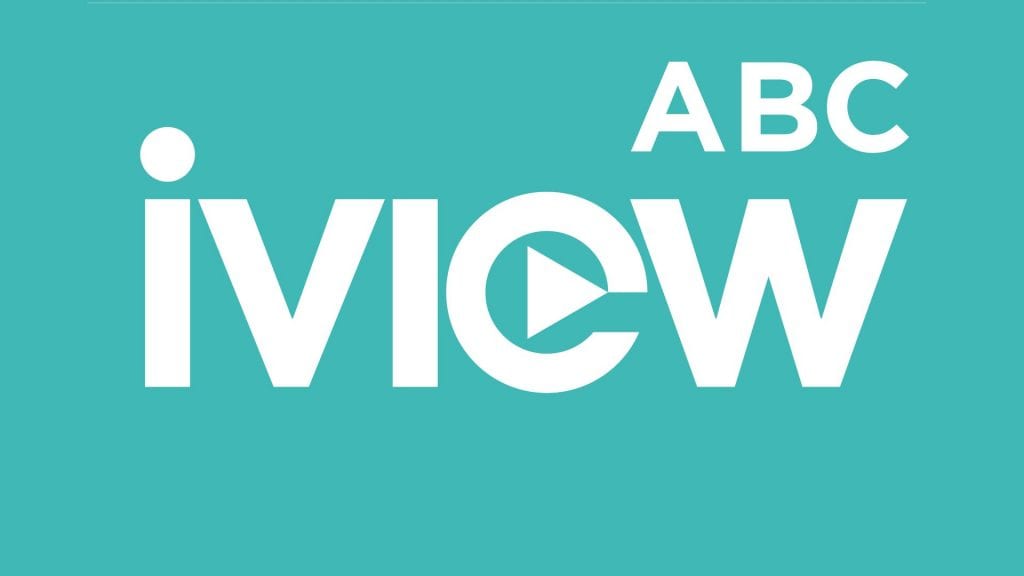 If you live in any country such as New Zealand, Canada, the US, UK, France, India, or South Africa, you won't be able to stream ABC iView's content.
Well, that won't be the case for long. If you want to watch ABC iView outside Australia, the following guide is everything you need.
Quick Guide
Time needed: 5 minutes
We don't want to take too much of your time, which is why we'll jump right to the solution. To unblock ABC iView overseas, follow the steps below:
First, you need to sign up for a quality VPN.

Make sure that it has fast servers in Australia. ExpressVPN is our top recommendation.

Download and install the VPN app on your device.

You'll find clients on Android, iOS, PC, Mac, as well as FireStick.

Activate the app.

Sign in with your newly created account.

Connect to a server in Australia.

This will give you an Australian IP address.

Launch ABC iView.


You can use your browser or the ABC iView App.

Start watching top ABC content wherever you are.

Enjoy top content anywhere.
Unblocking iview Overseas – The Complete Guide
We already presented you with the steps needed to access ABC iview wherever you are. However, there's a lot more to learn, which is why we came up with this in-depth guide below:
But First! You'll Need the Following
Before you get to unblock ABC iView in your country, make sure that you already have most of what's in the list below:
An ABC iView account.
A VPN.
iPhone, iPad, Android, PC, Mac, Smart TV, Apple TV, PlayStation, or Xbox.
A decent internet connection.
4 minutes of your time.
Can I Watch iview Outside Australia?
ABC iview is a very popular channel in Australia, mainly due to the fact that it offers US shows and programs in the country.
In fact, studies show that iview harnesses more than 1,302,860 viewers on a weekly basis, which definitely solidifies its position as one of the best services in the region.
However, regardless of its popularity and the fact that it's for free, ABC iview doesn't operate outside of Australia. Otherwise, it would've attracted more viewers than it already has.
The channel uses geo-blocking – a technology that restricts the users' access based on their location. To determine that, iview examines your IP address the moment you visit its website or launch its app.
If you're outside its area of coverage (Australia), this error message pops up:
Due to content rights restrictions, iview cannot be streamed outside of Australia.
In the internet world, your location impacts what you get to access. And since your IP address is the factor used to pinpoint where you physically are, you'll have to change that.
Luckily, with a Virtual Private Network, that's possible. Not only that, but it only takes a few clicks to do so.
What a VPN Can Do
As mentioned, the best way to unblock ABC iView if you live in a country other than Australia is by using a straightforward VPN.
In simple terms, a Virtual Private Network changes your device's IP address to one where the server you connected to is located. In iview's case, that has to be Australian.
Once a connection is established, you'll obtain an Australian IP address and gain direct access to iview no matter where you reside.
There are a lot of other benefits of using a VPN than just unblocking channels everywhere. A VPN can also:
Protect your data using military-grade encryption.
Cloak your IP address and anonymize your internet browsing.
Bypass ISP throttling to benefit from untampered-with connection speeds.
Provide easy-to-use applications for non-tech-savvy users.
A reliable VPN available in the market is ExpressVPN, it comes with a thirty-day refund agreement where you have a month to test out the product and see how it is.
ExpressVPN should be able to bypass the geographical restrictions of ABC iView without a problem. If for whatever reason you are not attracted to ExpressVPN, there are many other VPNs available that should be able to unblock ABC iView as well.
How to Unblock ABC iView outside Australia via a Smart DNS Proxy
The alternative method to using a VPN is using a Smart DNS Proxy. This method will require you to be a bit handy with a computer and understand your computer's network configuration.
So a Smart DNS Proxy functions by redirecting the traffic that is responsible for highlighting your physical location.
By doing this, the channel will think that you're accessing its website/app from within Australia. It is a bit harder to set up, but if done properly – you will be streaming content on ABC iView instantly.
The good thing about Smart DNS Proxy is that it doesn't affect your internet speed while streaming content.
You also will not have to change your virtual location each time you want to view content on a different platform.
Now the downside with using a Smart DNS Proxy is that your ISP can hijack and use transparent proxies to create an issue for you while streaming.
Unlocator is a Smart DNS Proxy that should be able to bypass geographical restrictions. While all the VPNs in the list above offer Smart DNS, Unlocator is the only one that comes with a seven-day free trial in which week you have enough time to try out the product and see if it meets your requirements or not. Unlocator has setup guides and videos on how to implement your Smart DNS Proxy.
Watch ABC iview on Windows or Mac
If you live in Australia, you can easily head over to iview's websites on your browser and start watching. However, ex-pats and those who live overseas should do the following:
Sign up with a VPN provider.
Get the VPN app and log in with your credentials.
Connect to an Australian server.
Open your browser and visit "iview.abc.net.au".
Enjoy live TV and top on-demand content.
Stream iView on Android Phones and Android TVs
Unlike desktops, Android users should follow a couple more steps to watch iview in their country:
First, subscribe to a VPN service.
Download your VPN service's VPN app to your Android device.
Launch the VPN app.
Connect to an Australian server from within the app.
Next, you must change your Google Play Store region to Australia.
Download the iview application.
Sign in with your ABC iview account.
Start watching.
The ABC iView app is currently supported on the following Android TVs:
Amazon Fire TV Stick
Google TV
Vodafone TV
Foxtel Now
NVIDIA Shield
Sony TV
Get iview on iPad/iPhone
When it comes to streaming iview on iOS devices, the steps couldn't be any easier. Here's what you need to do:
Get yourself a VPN subscription.
On your device, change your App Store region to Australia.
Download the ABC iview application.
Launch the VPN and connect to an Australian server.
Activate iview's client.
Let the binging begin.
iView on Smart TV
ABC iview has a dedicated app on Smart TVs. However, just like Android, you'll need to change your Smart TV region to Australia first.
But before you do that, you must know that VPNs are not compatible with Smart TVs. So, your two options are either to install the VPN on your router and connect to an Australian server or set up Smart DNS on your device.
ABC iView is currently available on the following Smart TVs:
Hisense
LG
Samsung
Panasonic
FreeviewPlus certified devices.
Stream on Apple TV
If you have an Apple TV, you'd like the fact that iview has an app on the device. It's also region-restricted, so you'll have to change your Apple Store's country first.
After that, you can either set up Smart DNS on your Apple TV or configure a VPN on your router and connect to an Australian server.
ABC iView Anywhere – More Questions to Answer
We already answered the big question and got you full access to ABC iView regardless of your location. However, other questions must also be answered to give you full closure:
What Devices Can I Stream ABC iView On?
ABC iview can be streamed on Windows and Mac through internet browsers. There's also a dedicated app on Android, iOS, PlayStation, Xbox, Apple TV, Smart TVs, Telstra TV, Fetch TV, and Android TV.
Do I Need an Account to Watch ABC iview?
At the moment no. An account adds more privileges such as resuming from where you left off, getting recommendations, and adding titles to your watch list. However, as of July 2021, iview will be asking you to login to an ABC Account to be able to watch programs.
Yes. With ABC iview, you can stream live TV and on-demand content anywhere for free.
Can I Watch ABC iview Offline?
Unfortunately, no. According to their official website, ABC iview has agreements with studios to allow online access to its content for a specific time. That restricts it from providing the option to download the programs.
What Can I Watch on ABC iView?
Aside from Live TV coverage, once you unblock ABC iView, you'll be able to watch shows like Starstruck, Four Corners, Chopsticks or Forks, Superwog, Fisk, Frayed, Finding Joy, Murder 24/7, Smother, Finding Alice, Fightback Farmers, Win the Week, and more.
How to Watch ABC iView outside of Australia with VPN or a Smart DNS Proxy
There you have. As of now, you can watch ABC iView no matter where you are. All it takes is a few clicks to change your location and your streaming experience will reach a whole new level.
Now, if you have more questions, don't hesitate to drop them in the comment section below. We'll reply instantly.