How to Watch The 2021 Tokyo Olympic Games Live Online
|
Every four years, we witness one of the most significant sporting events in the world, the Olympics. However, it took us five this time to witness the historic event due to the COVID-19 pandemic. This year, the Games of the Olympiad return to Japan for the first time since 1964. The 2021 Olympic Games will kick off on the 23rd of July, 2021, and will end on 8 August 2021, so make sure you have your streaming service ready. In case you don't know which is which, here's how you can watch the 2021 Tokyo Olympics live from anywhere in the world.
Tokyo Olympics Live Stream  – Content Index
The Summer Olympics has always been a huge event that everyone in the world looks forward to. Now, it's almost time. So, here's how you can stream the Tokyo Olympic Games anywhere in the world.
Watch the XXXII Olympiad in the United States

If you live in the US, your only option to stream the 2021 Tokyo Olympics would be the leading American channel, NBC Sports. Even in the near and far future, NBC will still have the rights to show the Olympic games.
The company agreed to a $7.75 billion contract extension on May 7, 2014, to air the Olympics through the 2032 games. So, it's not going anywhere any time soon.
To access NBC Sports, you need a cable subscription, which means you have to sign up for a long term cable deal with one of these American TV Providers:
Xfinity
DirecTV
dish
U-verse
Verizon
Cox
Spectrum
Optimum
Suddenlink
Mediacom
RCN
Frontier

To access the channel's content, you need to choose your cable provider from the list, enter your username and password, and you're done. Now, you can join those 81,578,000 pay television households in the US.
Ahead of the 2016 Rio Olympics, NBC Sports app had more than 18 million downloads, mainly because it's available on multiple platforms. Here's where you can watch the 2021 Tokyo Olympic Games live:
Chromecast
Xbox
Samsung Smart TV
Stream the 2021 Tokyo Games Live in Europe and the UK
In Europe, the IOC's launched an exclusive deal with Discovery Communications. So, expect the official broadcasting of the 2021 Tokyo Games to be on Eurosport.
The service has been around for quite some time, covering all major sporting events from all over the world. In 2021, you'll be watching the whole Summer Olympics event on this platform.
Discovery broke the deal with Sky a while ago. They just didn't see eye to eye. So, if you're a Sky subscriber, you won't be able to access the channel with your existing username and password.
If you're looking to get Eurosport through a TV provider, you need an account with the following:
Virgin Media (£39-£55)
BT TV (£6)
TV Player (£5.99)
I know that most of you are joining the cord-cutting revolution. That's why Eurosport also provides you with an option to purchase a subscription without having to rely on a cable provider.
Dubbed as Eurosport Player, a subscription-based service that allows you to access everything that Eurosport has to offer for a simple fee. You have three options: A monthly pass the costs £6.99 and two "yearly plans" for £59.88 and £39.99 respectively.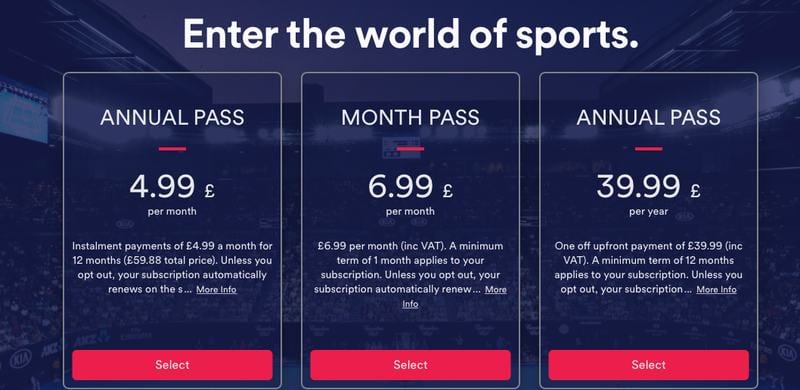 As I mentioned, Eurosport will host the 2021 Olympic games in Europe, except in the countries where an official broadcaster is present. I'm talking about the likes of France and Italy, where Canal+ and Rai TV have the rights in the regions, respectively.
Now, get yourself an account so you can watch the Summer Olympics live on PlayStation, Amazon Fire Stick, PC, Mac, Samsung Smart TV, Chromecast, Apple TV, iOS, and Android.
The UK Has a Different Broadcaster
The United Kingdom is relying on its oldest national broadcasting organization to air the Olympics – The BBC. The mega-company launched its streaming service, BBC iPlayer, back in 2007. The best thing here is that you'll be streaming the Olympics for free.
However, you need a valid TV license to be able to stream or download its content. But let's face it, you can't operate a television in the UK without a TV license.
So, I can assume that every house already has one. Any household watching or recording live television needs one. You'll have to pay £154.50 ($195) for a color license and £52 ($65) for a black and white license. Please note that BBC iPlayer will ask if you have a TV license, and if you click "I Have a TV License," it won't ask for any credentials. So, basically, it's free.
After that, you can join the  9.9 million daily BBC iPlayer viewers and stream Games of the XXXII Olympiad live on:
Amazon Fire TV
PlayStation
Apple TV
Watch Summer Olympics 2021 in Australia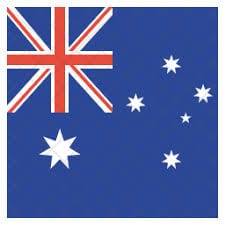 Fans in Australia have one of the highest-rated television networks and primary channels in the country to stream the Olympics on. First, it's free to air, so you can watch the games without paying a penny.
In case you're still wondering which is it, it's Seven Network. The broadcaster brings you popular franchises and programs, including top television shows, programs, and live sports such as the AFL, Cricket, and of course, the Olympics.
Back in 2017, Seven bought the broadcasting rights to the Summer Olympic Games, Winter Olympic Games, and the Summer Paralympic Games. This deal will mark its place as the official Olympics broadcaster until 2021.
This agreement included TV rights to the summer Olympic Games in Rio de Janeiro in 2016 and Tokyo in 2020. But the event was postponed, so the deal is still on in 2021.
The Summer Olympics that occurred back in 2000 saw the opening ceremony get the highest-ever ratings in the region, with 6.5 million viewers on Seven Network. The number of viewers keeps on increasing thanks to the services this channel offers. It has 9Now as a rival, but still holding its own. Take a look.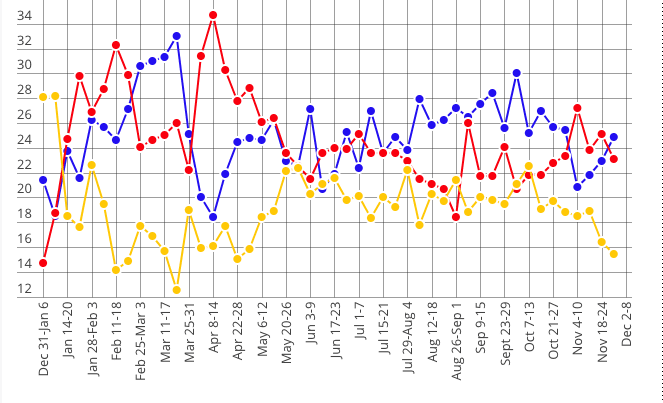 To access 7Plus' content, you have to register with an email and a password. It's totally free. So, once you create an account, you can stream the 2021 Olympics as well as thousands of on-demand programs on your:
Apple TV
Windows PC
OS X Mac
Samsung Smart TV
PlayStation
Chromecast
Tokyo Olympic Games 2021 Live in Canada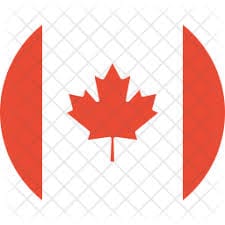 Watching sports like MLB, NHL, Canadian Hockey, UEFA Champions League, and of course, the Tokyo Olympics is easy thanks to Sportsnet. Canada has one of the leading sports channels in the world.
You might know it as CTV Sportsnet, but that was in the past. Now, as Sportsnet, the channel is available in more than 8.2 million Canadian homes, spreading top sports across the country. However, that was in 2014. Now, Sportsnet reached 30 million Canadian subscribers and counting.
Back in 2013, CBC reached a deal to become the official cable partner for Sportsnet and TSN, starting with the 2014 Winter Olympics. Now, it will continue this sub-licensing agreement through the 2021 Summer Olympics.
If you want to subscribe to Sportsnet, you'll have to choose one of these two plans. Check them out.
SN Now+ : $20.83/month for 12 months, $34.99/Month, and $9.99/Week
SN Now: $19.99/Month, $16.67/month for 12 months.
As soon as you create your account, you can watch Sportsnet in Canada using the following devices:
Chromecast
Xbox One
PlayStation 4
If that's not your choice, you can always go for TSN as it also holds the rights to the Summer Olympics 2021. If you have a cable subscription, you can access TSN's and RDS' (French) official websites and apps by providing your service provider account details when logging in.
However, you can also subscribe to their Direct service where no cable subscription is needed. You have three passes – daily, monthly, and a 6-month one. They're billed at $7.99, $19.99, and $99.95 respectively.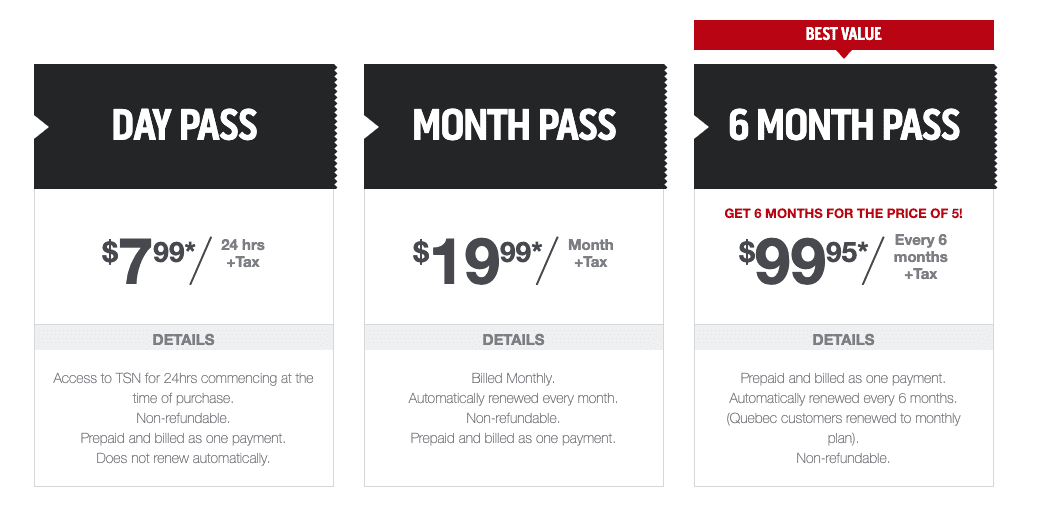 TSN Direct is available on a wide range of platforms, including computers, tablets, mobile devices, Apple TV, Samsung SmartTV, and Xbox One.
What About South Africa?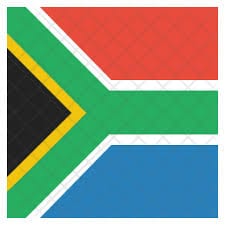 You all know the answer to that. What's the best sports channel in the South African region? It's none other than SuperSport. As part of DStv, the channel launched in 1995 as a single complete channel dubbed as the biggest rugby broadcaster in the world.
However, throughout the years, SuperSports started to expand even more to reach a wider audience. Now, it has official rights to almost any sporting event that might come to mind, including the Summer Olympics.
For the Olympic Games, six channels are generally used for live events. But before you can gain access to the sports world SuperSport has in stores for you; you should know that only DStv subscribers can get the channel.
It's quite simple, actually. All you need is a DStv Premium plan subscription for R809 ($58.32/month), and SuperSport is all yours. Just to give you a heads up, DStv offers a lot of packages to suit your streaming needs, and Premium is one of them. Alright, so, here's a quick look at the plans:
Premium (R829)
Compact (R409)
Compact Plus (R539)
Family (R295)
Access (R115)
Easy View (R29)
Indian (R260)
The channel has more than 13.5 million subscriber homes in sub-Saharan Africa, which tells you exactly how popular the service is in the region. Now, why don't you join them is you live in South Africa? That way, you can watch the 2021 Tokyo Games live on Android TV, Samsung Smart TV, Chromecast, PC, Android, iOS, Mac, and Apple TV.
The 2019 Games of the Olympiad in India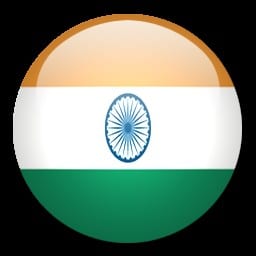 To be honest, I've never seen a channel that affordable all around the world. Indian residents have one of the top streaming services in the world, at a low price. Sony Liv is the official broadcaster of the Olympics in the Indian territory.
The IOC stated the Sony Picture Entertainment had won the rights to show the Olympics in the region. Moreover, the IOC and Sony Pictures will collaborate on creating a permanent Olympic Channel home within the Sony LIV service, which is a great deal considering how grand the Olympics are.
Sony Liv is one of the most popular channels in India. The service has reached about 30 million views on a monthly basis on its website, app and YouTube channel
Unlike other streaming services, you don't get what you pay for with Sony Liv. Any subscriber with any package can access the same amount of content, whether live or on-demand. It's just the duration of the subscription that varies. Here are your options:
1 Year (₹999)
6 Months (₹699)
1 Month (₹299)

Only LIV Premium allows you to watch full live sports and channels. The other subscription plans are very specific and won't allow you to stream the Tokyo Olympics.
So, now that you know that Sony Liv is your only digital ticket to the 2021 Tokyo Games, why don't you get yourself an account? After that, you can join the millions of subscribers and stream live and on-demand content on your Android, iOS, PC, Mac, Android, TV, or Chromecast.
The 2021 Tokyo Olympic Games in the MENA Region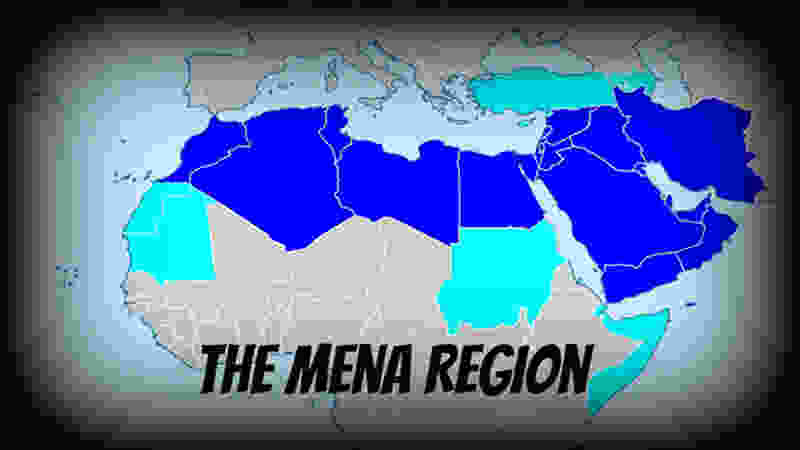 If you live in the MENA region, you have one channel you can count on when it comes to the Olympics, beIN Sports. Back on November 1, 2017, beIN Sports created an Olympic Channel in the Middle East and North Africa region. So, rest assured, the Tokyo Olympics are being broadcasted in your country.
beIN Sports is one of the top sporting channels in the world. It shows prime sporting competitions, including the Olympics, FIFA World Cup, football leagues from Europe, and so many more.
In 2018, the channel had more than 7.15 million pay-TV subscribers. However, it's expected to take a jump to 9 million+ in 2024. A while ago, beIN lost the rights to show the Champions League, which affected its viewership drastically.
But it won't stop there, the channel has a lot more to offer, and the Olympics is one example. Initially, the channel took off from the Middle East, but now, it's available in more than 18 international countries, including ones in Europe.
Finally, there's the easiest way to stream the channel's content, beIN Connect. You'll have to sign in using your cable provider to operate the service. Once you do, you'll be able to stream The Olympics live on Android, Mac, PC, Xbox, PlayStation, and iOS.
Let's Not Forget Our Generous Host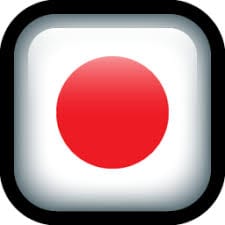 In the hopes to engage new audiences and younger generations with the Olympic Movement all year round, the Olympic Channel has reached a new partnership with the Japan Consortium.
So, in other words, Japan Consortium, which includes NHK (Japan Broadcasting Corporation), JBA (Japan Commercial Broadcasters Association), Fuji TV, will be the official broadcaster for the Olympic games in the country.
Your best bet would be NHK, as it was the official channel for the 2018 Winter Games. The channel also has the rights to broadcast sumo wrestling, baseball games, Olympic Games, soccer games, and a range of other sports.
Any user living in Japan should pay 13,600 Yen per year, which is equivalent to 126.89 United States dollars. That will give you full access to NHK's content with ease. With a valid subscription, you can stream sports anytime, anywhere on your smartphone, FireStick, Apple TV, PC, Mac, or Roku.
Free Summer Olympics Streaming?
Well, the answer is that you'll find dozens of websites that offer this option. It might sound like good news, but in reality, it sure isn't. This type of activity is piracy, and it's illegal.
The IOC has put in place a series of measures to protect its own IP rights and those of rights-holding broadcasters, which includes online piracy. According to WIPO's official website:
"The IOC also uses advanced anti-piracy technology to prevent, track and take action against the upload of unauthorized Olympic content, in cooperation with major video-sharing websites and the relevant authorities in Games host countries."
So, if you're trying to stream the 2021 Tokyo Olympics using a free website, you might end up in big trouble even if you're intentions were innocent. The worse part is that being sued isn't the only thing that might happen.
Imagine if the website was hosted by a hacker, what would you do then? Accessing the website will reveal everything about you, including your IP address. You'll be asking the hacker to harvest your data without you even knowing about it.
Don't risk it all just to get a few hours of free streaming. Subscribe to a legit channel, pay a few pennies, instead of paying with your private information. In fact, paying a monthly fee is way better than paying for lawsuits, don't you think?
Games of the XXXII Olympiad – Official Broadcasters
This event will mark the second Olympics under the IOC's exclusive pan-European rights deal with Discovery Communications. So, expect to see the Olympics live on Eurosport in most European countries, especially the UK.
Now, the Summer Olympics event is a great deal globally. That's why there are dozens of broadcasters around the world other than the ones I mentioned above. To see if your country is listed, take a look at the following:
Tokyo 2021 – Inside the 第三十二回オリンピック競技大会
Four years ago, the Olympics visited Rio. Four years from now, it's going all the way to Paris. However, let's stick to the present and talk about where the Summer Olympics is taking place in 2021. Well, it's called Tokyo for a reason.
The international multi-sport mega-event will kick off on July 23th, 2021, and round up on August 8th, 2021.
The Mascots have been revealed. They look like they came from an Anime series or something. Well, the Japanese are well-known for that. Here they are.
There have been controversies about the votes that determined the hosting city. On December 10, 2018, the French financial crimes office began an investigation of Tsunekazu Takeda, the president of the Japanese Olympic Committee.
This was due to a scheme that took place back in 2013 to obtain votes from the IOC (International Olympics Committee) to act as the host for the 2020 Olympics instead of Istanbul or Madrid. Well, Japan has the Olympics now.
Also, South Korea asked to remove the Rising Sun Flag from the 2020 Summer Olympics. In case you didn't know, the flag symbolizes Japan's imperialist past, which is considered as a reminder of dark and painful times.
One hundred twenty-six countries are participating in this historic event. That includes the likes of The United States, Australia, Jordan, Latvia, Turkey, and so many more. You can check the full list here. With that said, let's take a look at everything you need to know about the 2021 Tokyo Olympic Games:
Global Popularity
If it's going to be like the previous ones, we can tell that the 2021 Tokyo Olympics are going to be a blast. I don't know about you guys, but the Olympics are very popular around the world.
That, of course, if it didn't even exceed them in numbers. You know that we've been waiting for a long time for this one. Back in 2020, everyone was excited to see the epic event. However, the pandemic prohibited us from enjoying our favorite sports.
Now, with vaccines everywhere and strict precautions are slowly being lifted, things are going back to normal. So, we guess that the Olympics will go back to its former glory in no time.
Speaking of "former", according to statistics, none of the previous events saw less than 20 million in terms of viewership. In fact, here's everything in numbers:
1988 (Korea)

Opening Ceremonies (22.7m)
Closing Ceremonies (18.3m)

1992 (Spain)

Opening Ceremonies (21.6m)
Closing Ceremonies (21.4m)

1996 (The United States)

Opening Ceremonies (39.8m)
Closing Ceremonies (34.1m)

2000 (Australia)

Opening Ceremonies (27.3m)
Closing Ceremonies (16.7m)
2004 (Greece)

Opening Ceremonies (25.4m)
Closing Ceremonies (19.6m)

2008 (China)

Opening Ceremonies (34.9m)
Closing Ceremonies (27.8m)

2012 (The United Kingdom)

Opening Ceremonies (40.7m)
Closing Ceremonies (31m)

2016 (Brazil)

Opening Ceremonies (29.3m)
Closing Ceremonies (16.9m)
The Sports
Just like the World Cup, the Summer Olympics occur every four years. But there's a difference. When you watch the World Cup, you know what sport to expect, Soccer.
The Summer Olympics are full of surprises, especially when they add new competitions from out of nowhere. The upcoming event will witness the introduction of some new sports to add to the action.
That includes 3×3 basketball, freestyle BMX, and Madison cycling, as well as further mixed events. That's not all, it will also see the return of baseball and softball, after their absence since the 2008 event.
The Olympiad will consist of 339 events in 33 different sports. Here's what you'll be seeing on July 23rd, 2021:
Aquatics

Artistic swimming
Diving
Swimming
Water polo

Archery
Athletics
Badminton
Baseball
Softball
Basketball

Basketball
3×3 basketball

Canoeing
Boxing
 Cycling

BMX freestyle
BMX racing
Mountain biking
Road cycling
Track cycling

Equestrian

Dressage
Eventing
Jumping

Fencing
Field hockey
Football
Golf
Gymnastics

Artistic
Rhythmic
Trampoline

Handball
Judo
Karate
Modern pentathlon
Rowing
Rugby sevens
Sailing
Shooting
Skateboarding
Sport climbing
Surfing
Table tennis
Taekwondo
Tennis
Triathlon
Volleyball

Volleyball
Beach volleyball

Weightlifting
Wrestling
Tokyo Olympic Games 2021 Live Stream – Final Thoughts
Much like other fantastic big sporting events, the 2021 Summer Olympics in Tokyo will be available on TV across the world. You just need to know which channel is available in your country.
You now have everything you need to stream the epic event on your screen, no matter where you are. What do you think will happen? Will Tokyo Olympics be better than the ones in Rio? Share your predictions in the comment section below.